Walter cleaning himself upside down
All cats clean themselves, but Walter will do it laying on his back sometimes. I see him roll around, sometimes in his cat nip and then wash himself. Maybe its a way to the nip in his system better. But regardless hes quite cute doing so, and luckily i got a few photos. He took a break from cleaning to look at me and wonder what was so interesting before he went back to cleaning himself.
These photos are my content for #caturday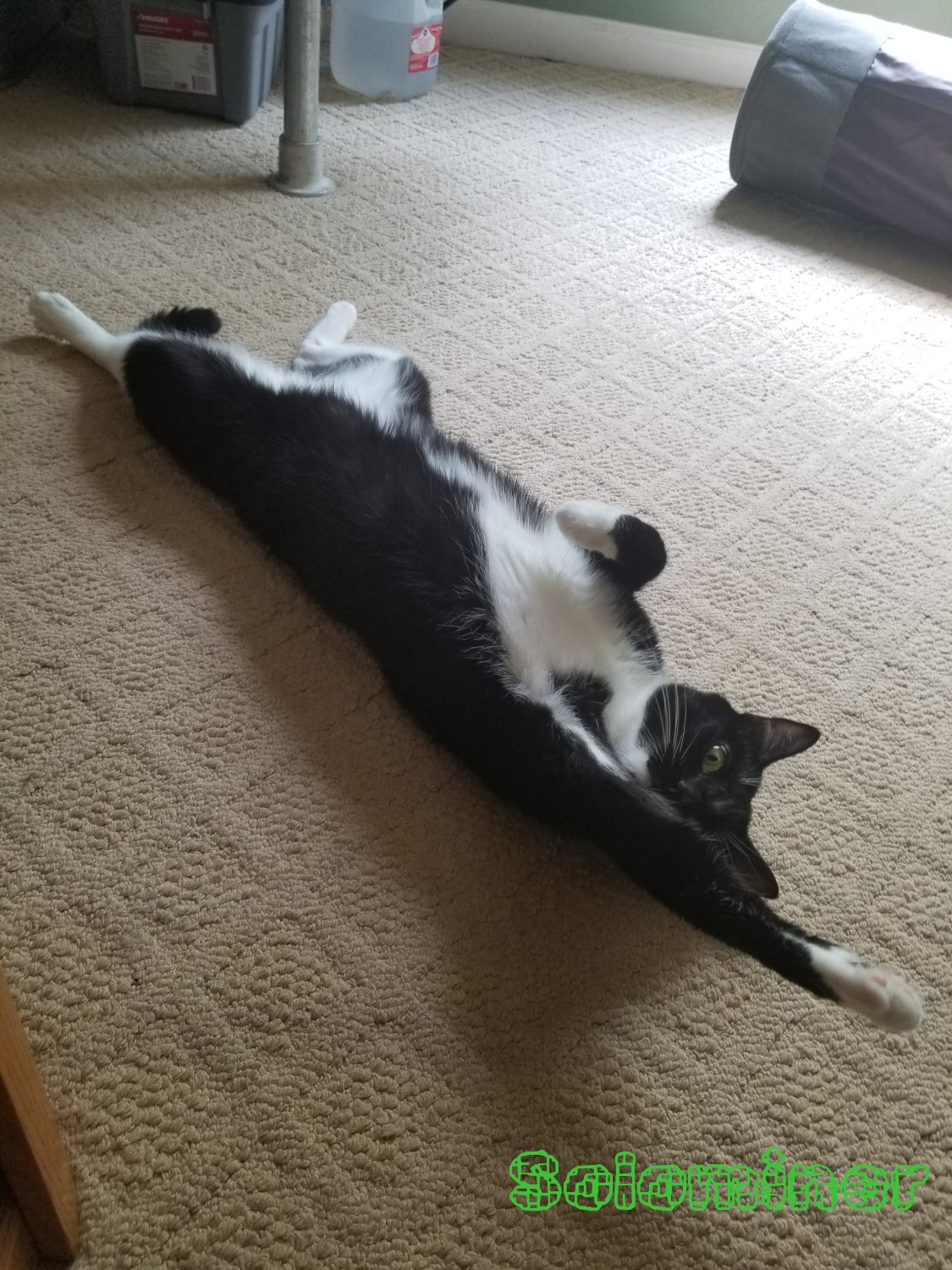 | Camera Model | Samsung Galaxy S8 |
| --- | --- |
| Lens | none |
| Filter | none |
| Aperture | f/1.7 |
| Shutter Speed | 1/60 sec |
| Film Speed | 125 |
| Spectrum | Visual Light |
| Wavelength | 380 through 700 nanometers |
| Location | Georgia USA. |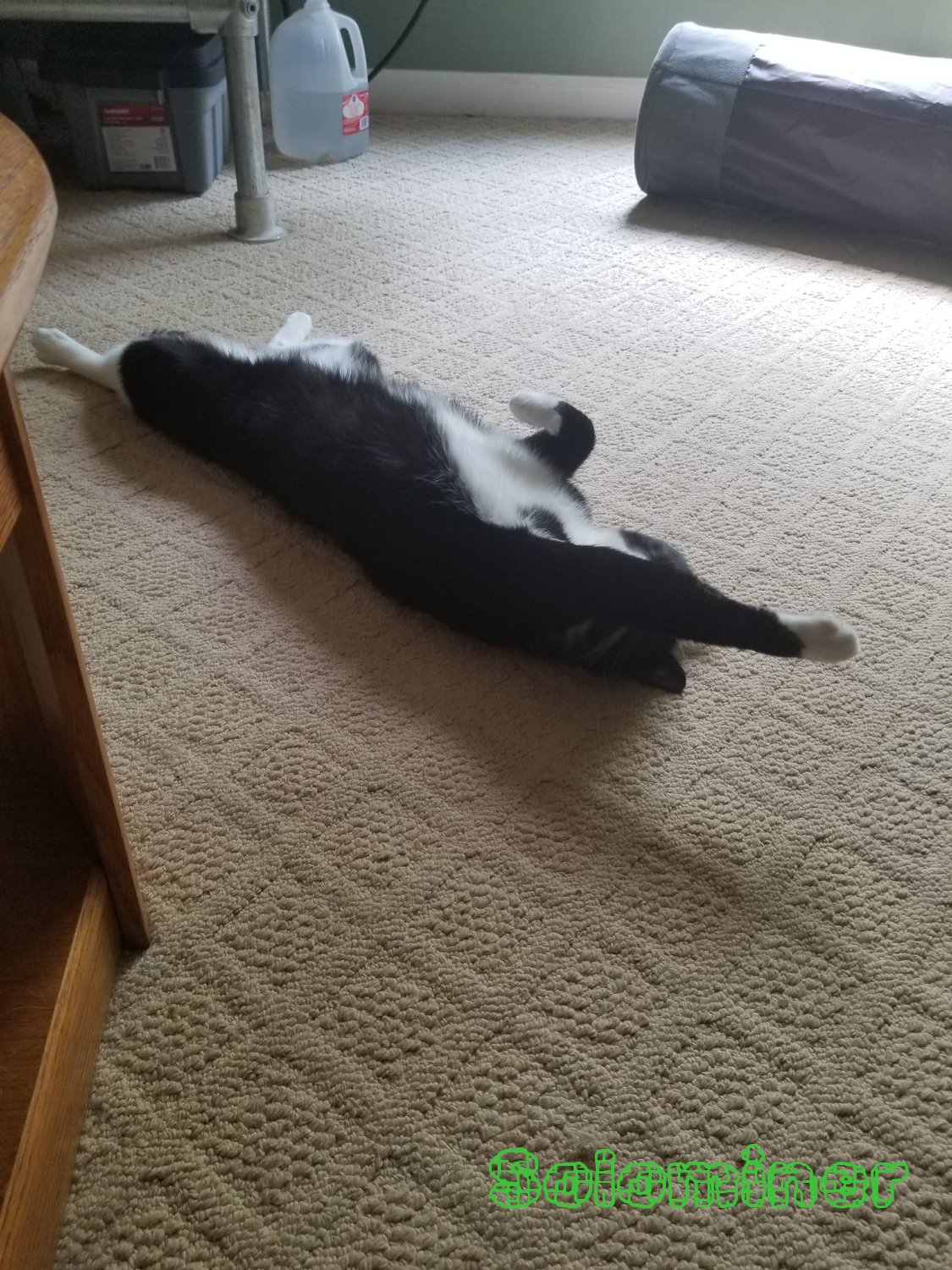 He spawls out and reaches his paws far out as he can, and cleans his arms while seemingly relaxed at the same time.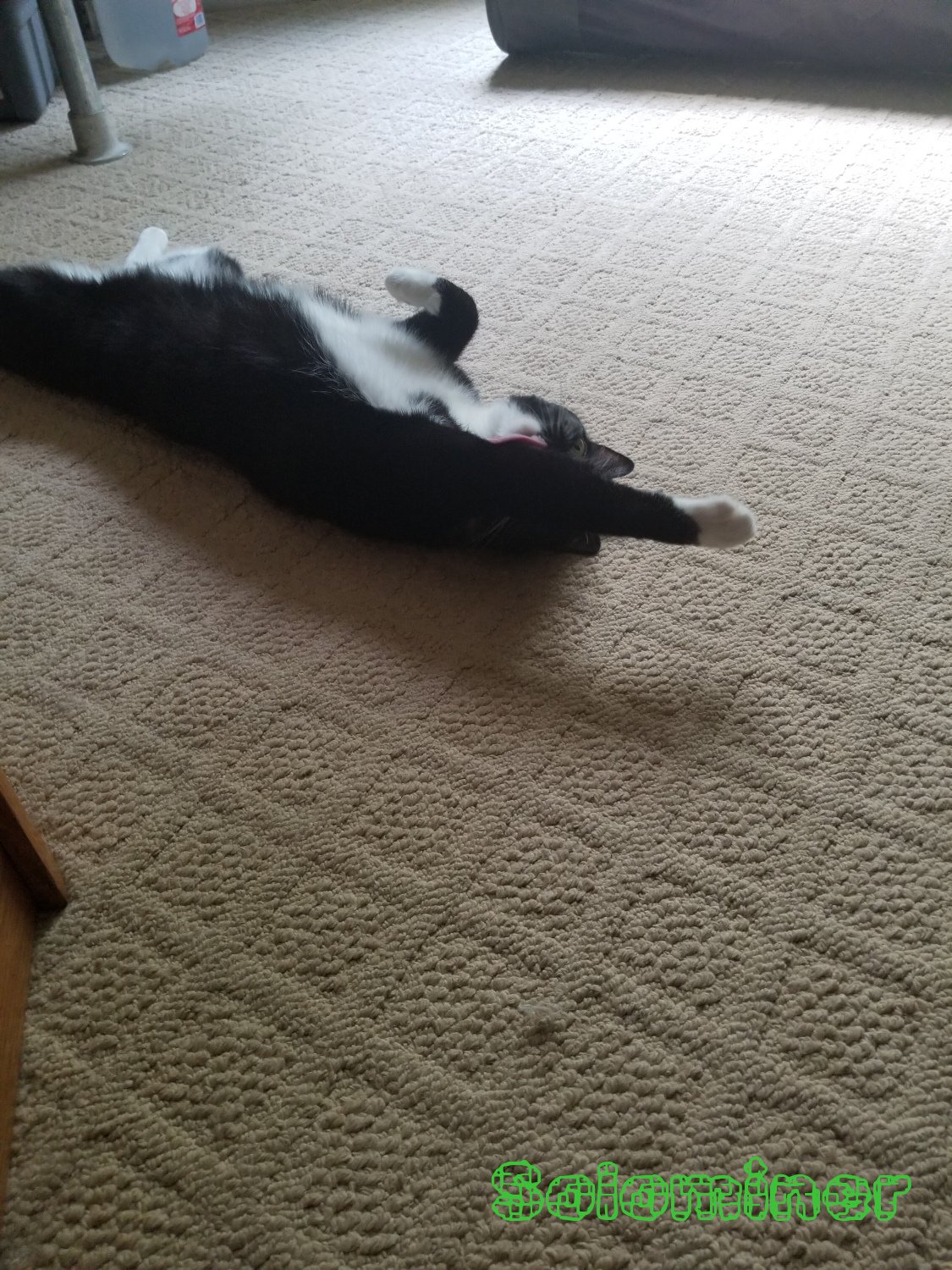 He spends a few minutes doing his cleaning routine and then moves onto ambushing Tesla or cuddling with Luci.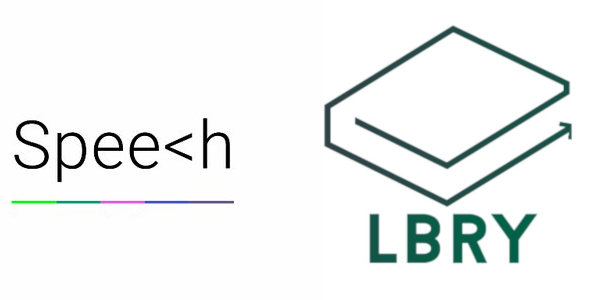 These images are being hosted by Spee.ch
An image hosting service on top of the LBRY protocol.
---
---
Rockin Steemians
#fridaysrock by @nat-expressions
#rockhound & @rockhounds by @bitfiend
#shadowphoto by @melinda010100
#GTWCA (Crypto Price Analysis) by @gandalfthewhite
Addresses below to help me buy better camera equipment and support me to travel to locations to do photo and video and overall great blogs in new places. I would be happy to list some of the contributors in my posts for donations that help me along the way.
| Coin | Address |
| --- | --- |
| BTC: | bc1qhfmvd2gywg4fvrgy2kkkkyqta0g86whkt7j8r7 |
| LTC: | ltc1qdyzm5cwgt8e2373prx67yye6y9ewk0l8jf3ys9 |
| DASH: | XkSqR5DxQL3wy4kNbjqDbgbMYNih3a7ZcM |
| ETH: | 0x045f409dAe14338669730078201888636B047DC3 |
| DOGE: | DSoekC21AKSZHAcV9vqR8yYefrh8XcX92Z |
| ZEN: | znW9mh62WDSCeBXxnVLCETMx59Ho446HJgq |
For more information on how I do my photography I have a short video on that: https://steempeak.com/photography/@solominer/vqgcrs3x
---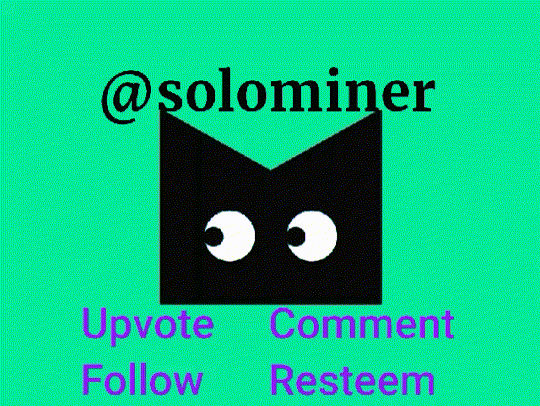 thanks @nevlu123 for the animation