Spinning silver round slow motion video
---
I have been trying out the super slow-mo feature on my camera. And figured a new shiny silver round would look interesting shimmering in the light through the window. I brought out a block of wood that has a smooth surface and took some time to spin and roll the coin while recording with my smartphone. I had a furry guest in the video as well, he was curious about what I was doing in his sunlight spot.. haha
I added a soundtrack in the video since there was no audio in the super slow motion video. Credits are listed in the video.
If the video has trouble playing, please use my IPFS Gateway instead of D.tube's by following this link
---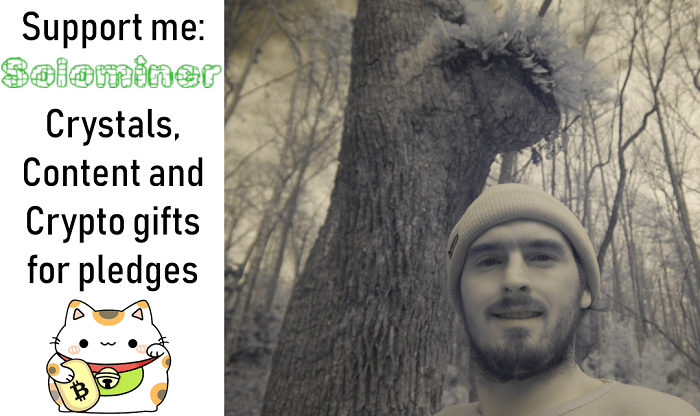 Addresses below to help me buy better camera equipment and support me to travel to locations to do photo and video and overall great blogs in new places. I would be happy to list some of the contributors in my posts for donations that help me along the way.
| Coin | Address |
| --- | --- |
| BTC: | bc1qhfmvd2gywg4fvrgy2kkkkyqta0g86whkt7j8r7 |
| LTC: | ltc1qdyzm5cwgt8e2373prx67yye6y9ewk0l8jf3ys9 |
| DASH: | XkSqR5DxQL3wy4kNbjqDbgbMYNih3a7ZcM |
| ETH: | 0x045f409dAe14338669730078201888636B047DC3 |
| DOGE: | DSoekC21AKSZHAcV9vqR8yYefrh8XcX92Z |
| ZEN: | znW9mh62WDSCeBXxnVLCETMx59Ho446HJgq |
---
---
▶️ DTube
▶️ IPFS