Light Speed to Steem Fest 3000! [Challenge Winner @honeydue / Contest by @anomadsoul + @blocktrades]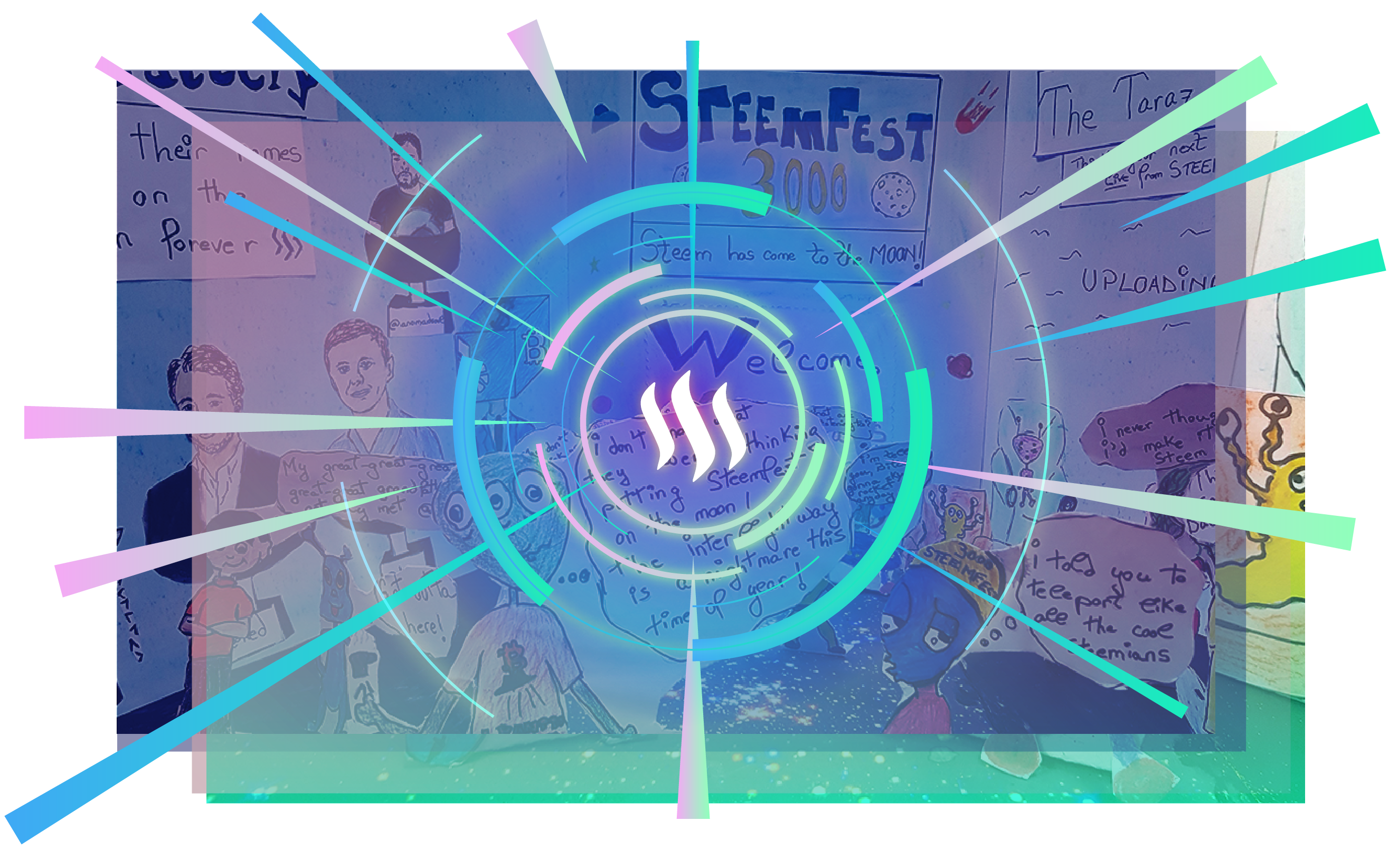 The #steemfastforward challenge has come to a close! This weekend our team was busy exploring the entries. We were thrilled with the level of creativity and imagination coming out of this contest. It was no easy task to decide on a single winner. Thank you to everyone who participated.
Before we get to the winner - we want to extend a huge thank you to @anomadsoul for inviting us to this challenge and to @blocktrades for sponsoring it!

Recapping the challenge: our prompt tasked Steemians to create a futuristic art piece representing STEEM FEST 3000. What would this futuristic gathering look like? Would it be a Utopia? A Dystopia? For SF3, people are traveling to Poland from distant and far away countries. But what might SF3k be like? Would it even be on this planet? The same dimension?
Artists could interpret this prompt as a drawing, an abstract painting, a sketch, 3D rendering, sculpture, mosaic, cartoon, diagram, performance etc.
and the winner is...
---
Click here to browse the original entry!
---
@honeydue had an incredibly unique take on this contest. She crafted a futuristic festival in the form of a diorama with detailed scenes (and some familiar faces) embedded throughout. Take a look into the world of SteemFest 3,000 - below -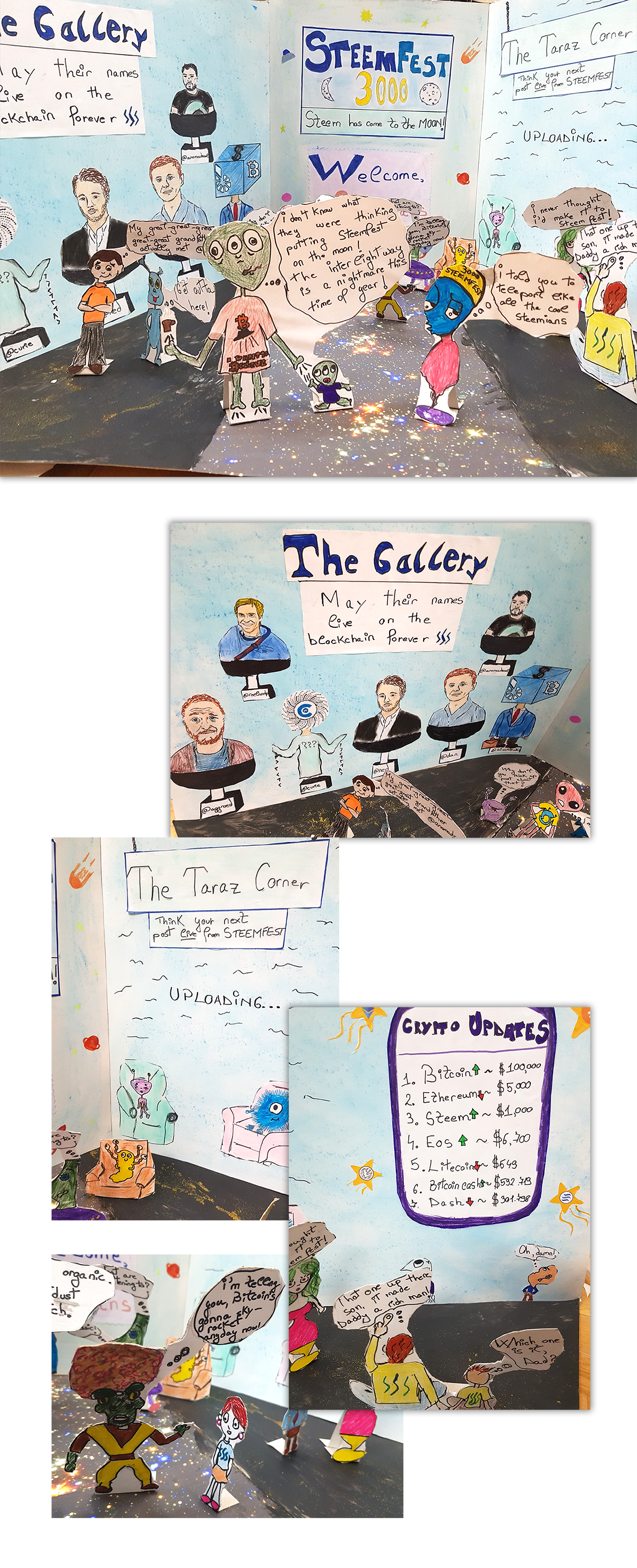 ... I think Steemfest will be attended by all sorts of creatures in 3000 years' time - aliens of all shapes and sizes, globs, holograms as well as good old-fashioned humans. I think the gathering will be much like the present, though. I think there will still be that amazing moment when you meet someone you've known for ages on Steemit in real life. I think there will still be questions and doubts about cryptos, even then (sorry, HODLers!), because that is the nature of our...group. Isn't it?


Special shout outs to @karenthfer, @amalinavia, @soyrosa, @erune, @sambillingham, @trayan, @lopzdaniel and @georgechuks for their amazing entries! See the original announcement post showcasing the artwork, right here.

Empower artists, writers, musicians, non-profits and community initiatives - delegate Steem Power to @sndbox (using the links below) or follow our curation trail. Learn more about Sndbox - watch our introduction, here.
Follow us on Twitter, YouTube, and our magazine The Creative Crypto / @creativecrypto