Patterns of The Altar below the Buddha Statue in Daewungjeon Hall, An Sim Sa Temple
As getting close the hall, I could see the Buddha statue through the front door what looked like a window.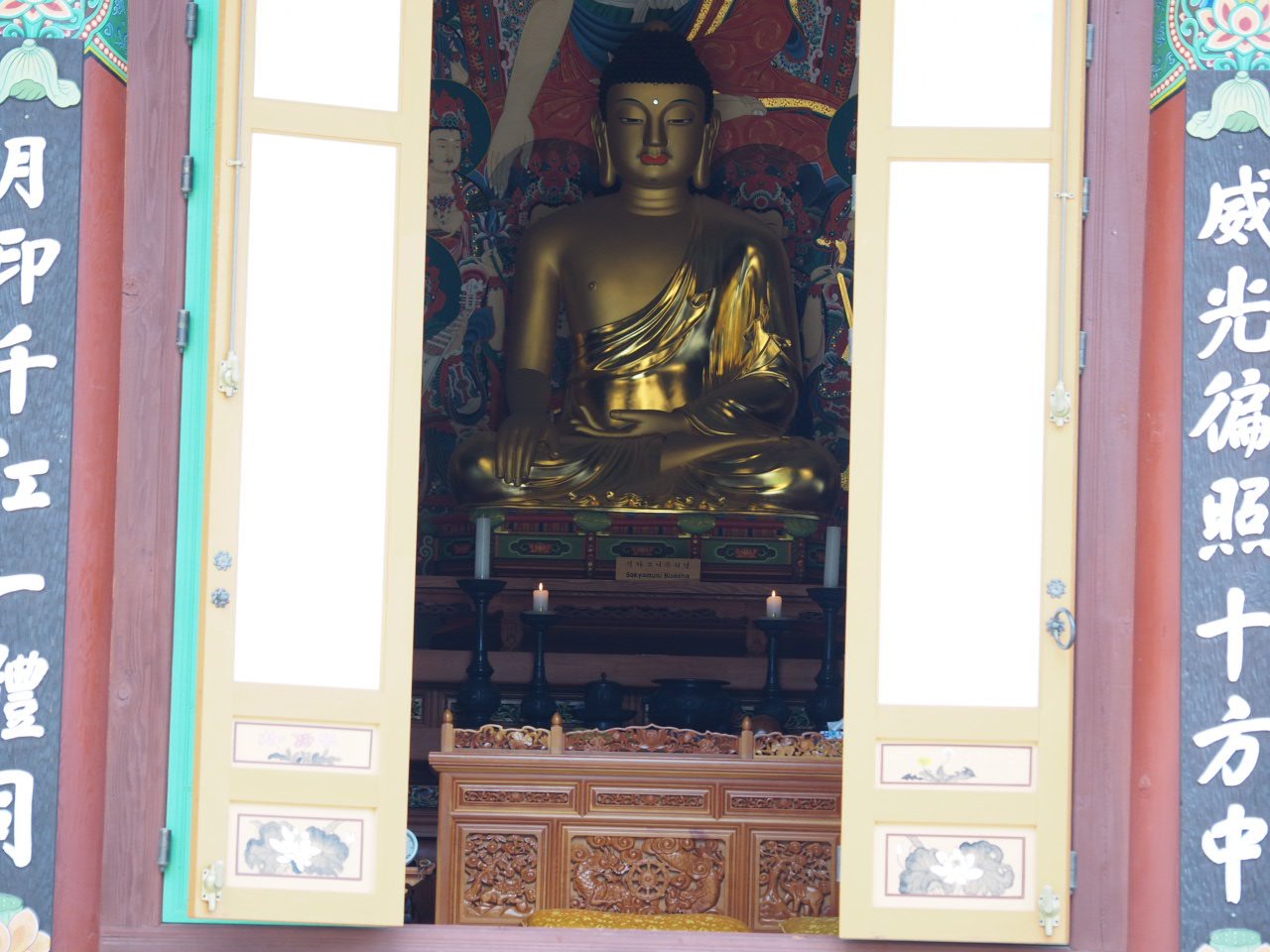 Only the monks can enter into the hall through the front door in Buddhist temple in Korea. I walked into the hall through the side door of the hall.
The Buddha statues in this temple seemed not so special for me.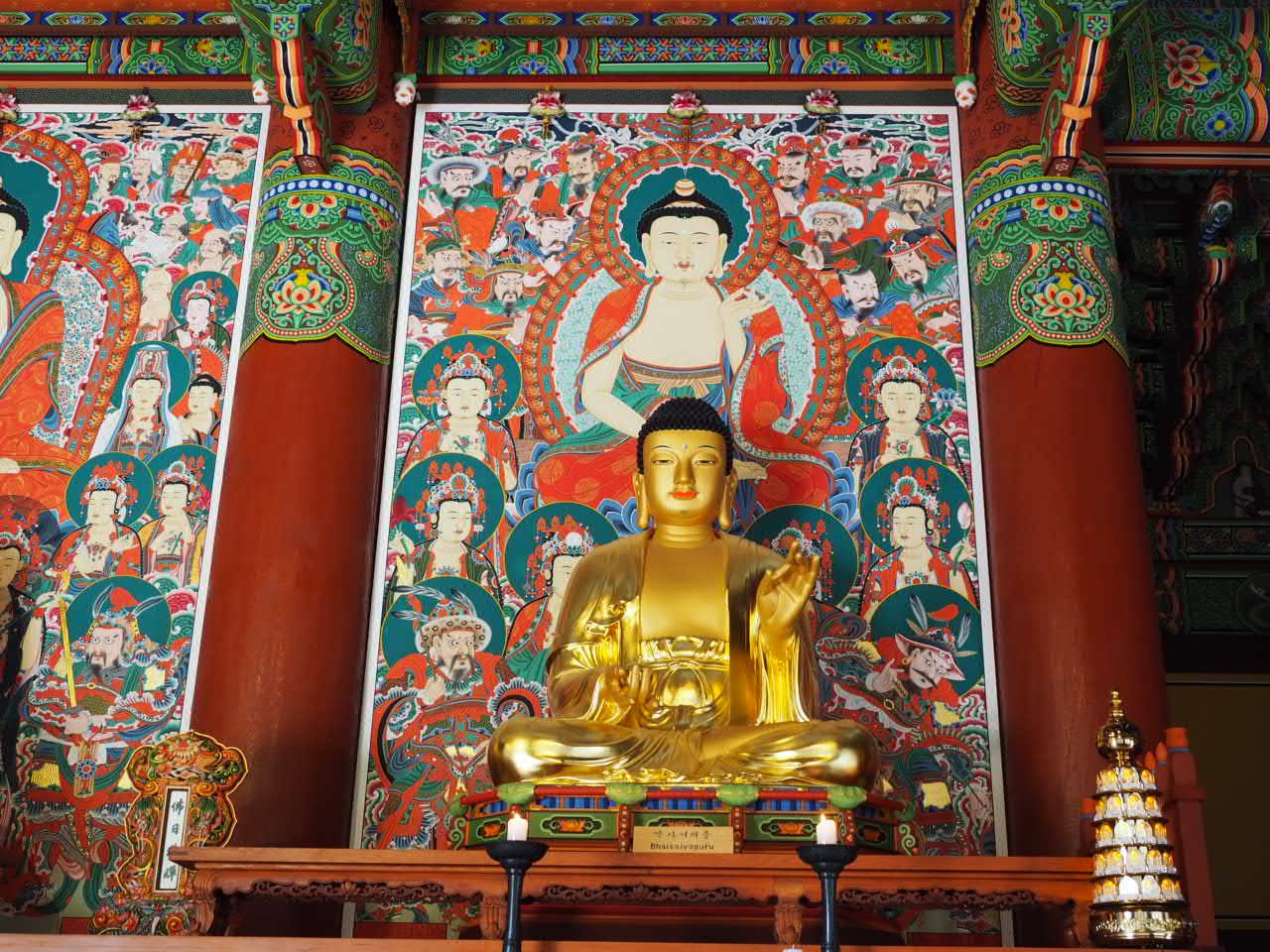 What caught my attention was the altar beneath the Buddha statue. At other temples Where I had visited before, the patterns and the colors were not so clear due to a long time. Time takes us everything. It takes us our life. It takes our love looked forever once.
With the help of the repair, I could see the patterns and the carvings clear than in other temples.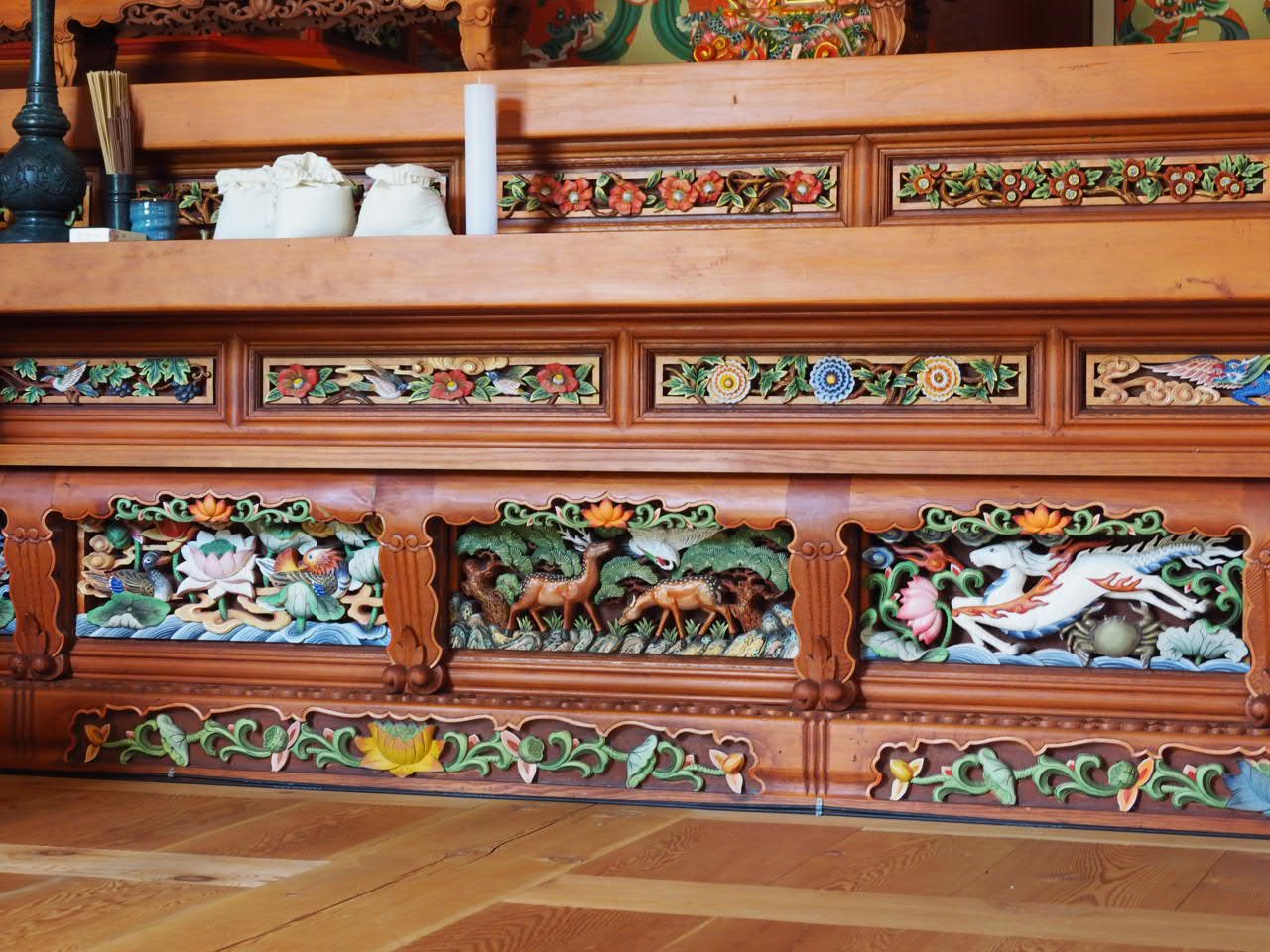 It was sorry that I did not take a front shot. At that time I was focused on each patterns and carvings than the whole picture.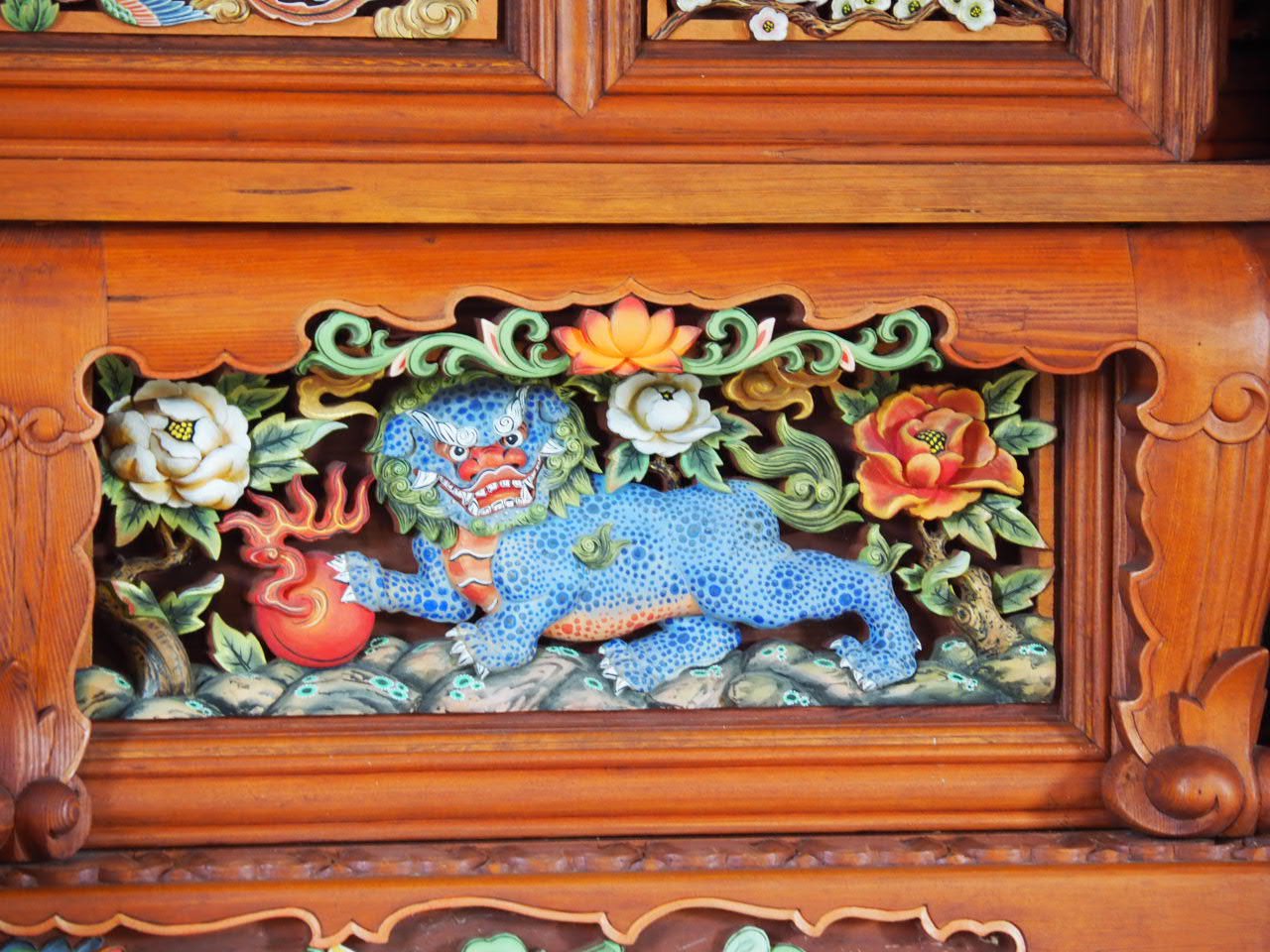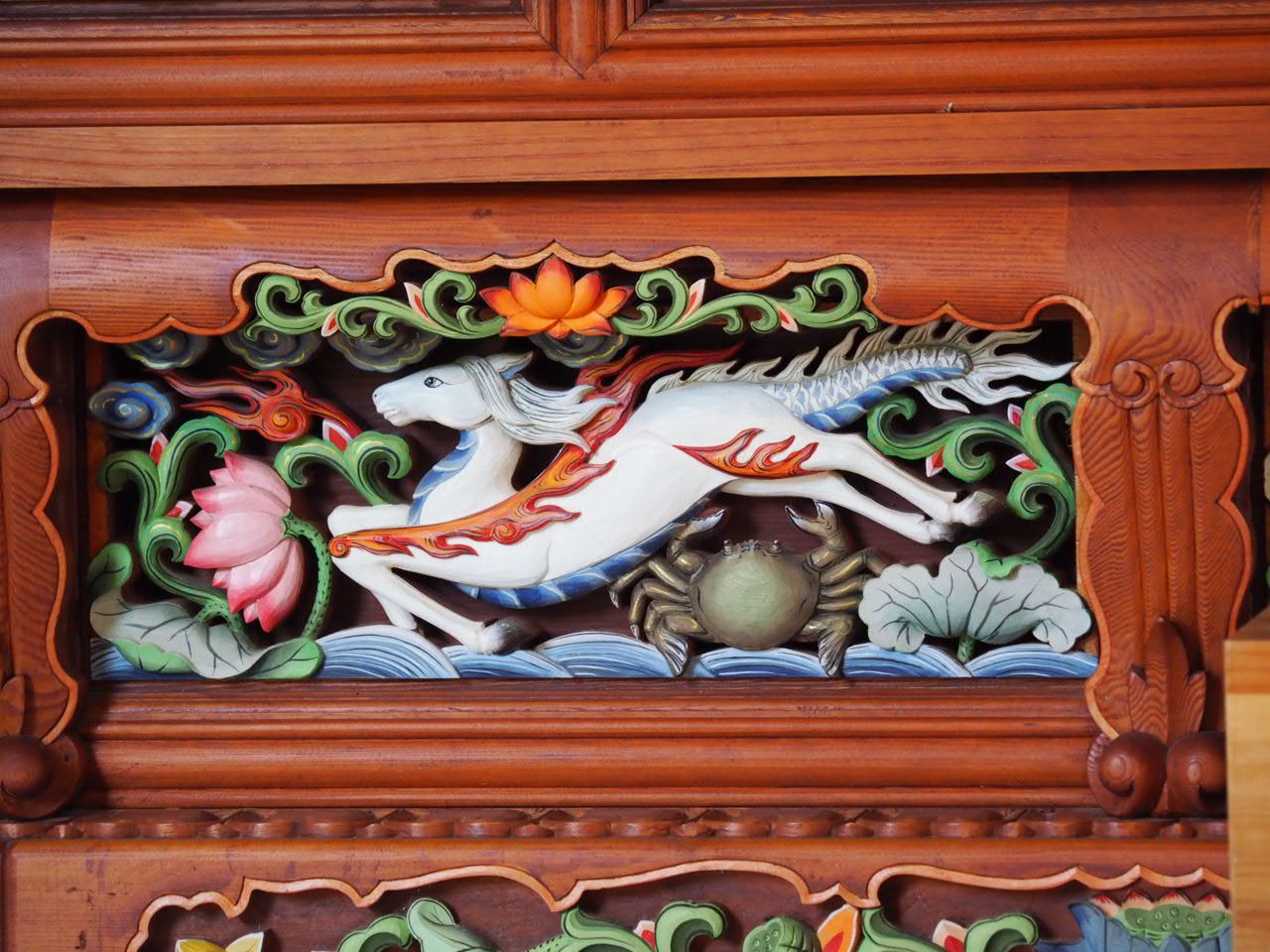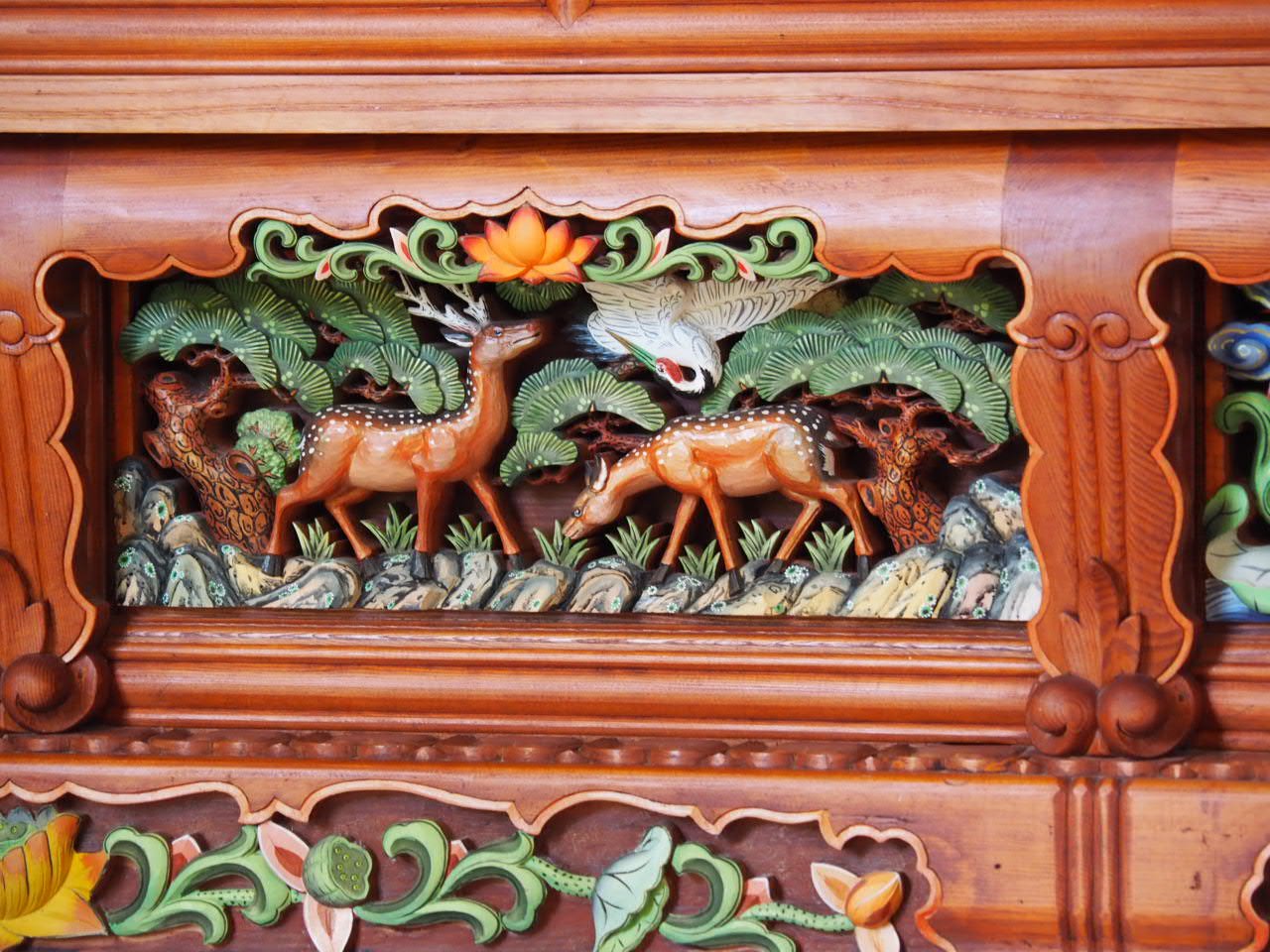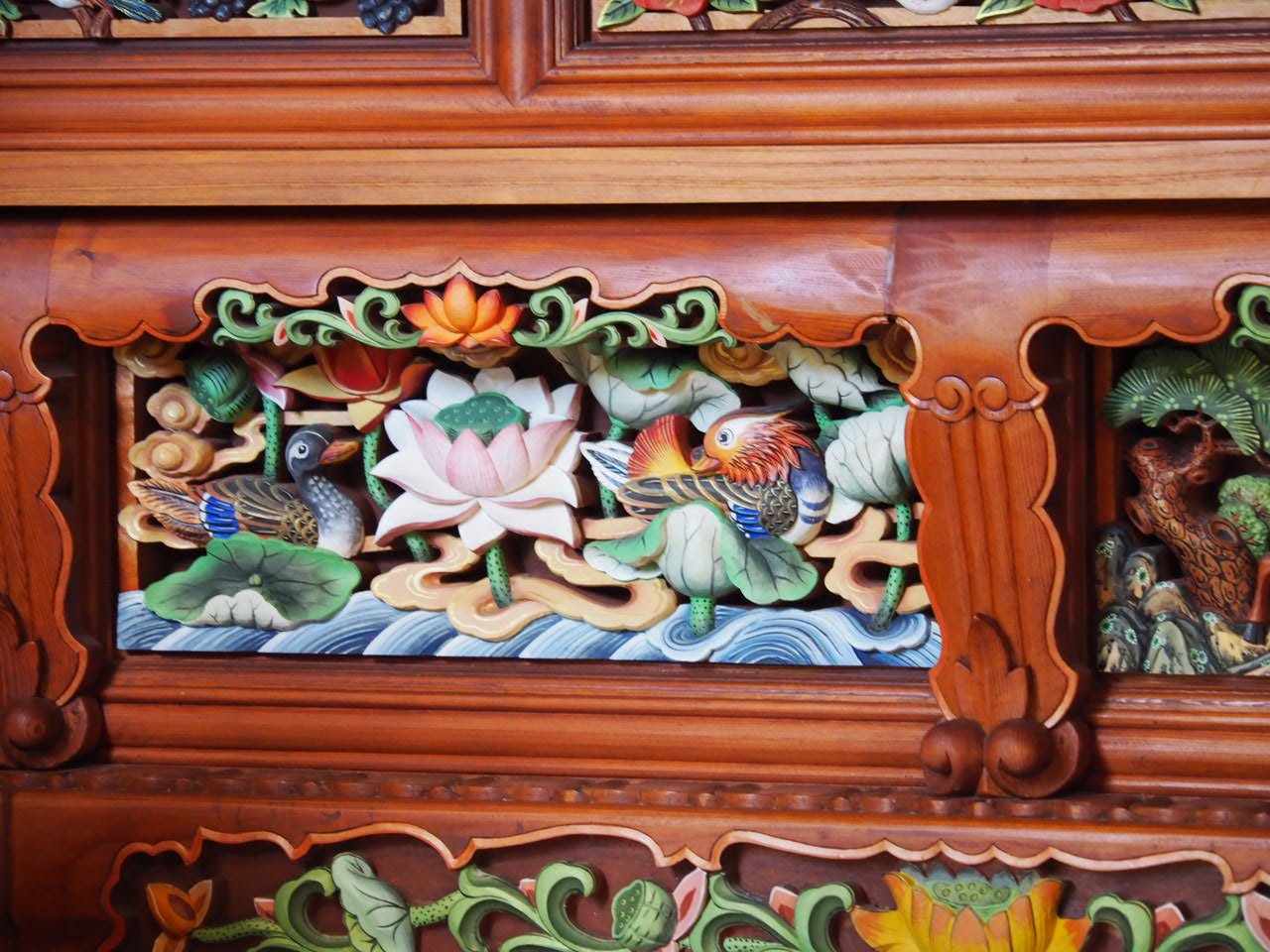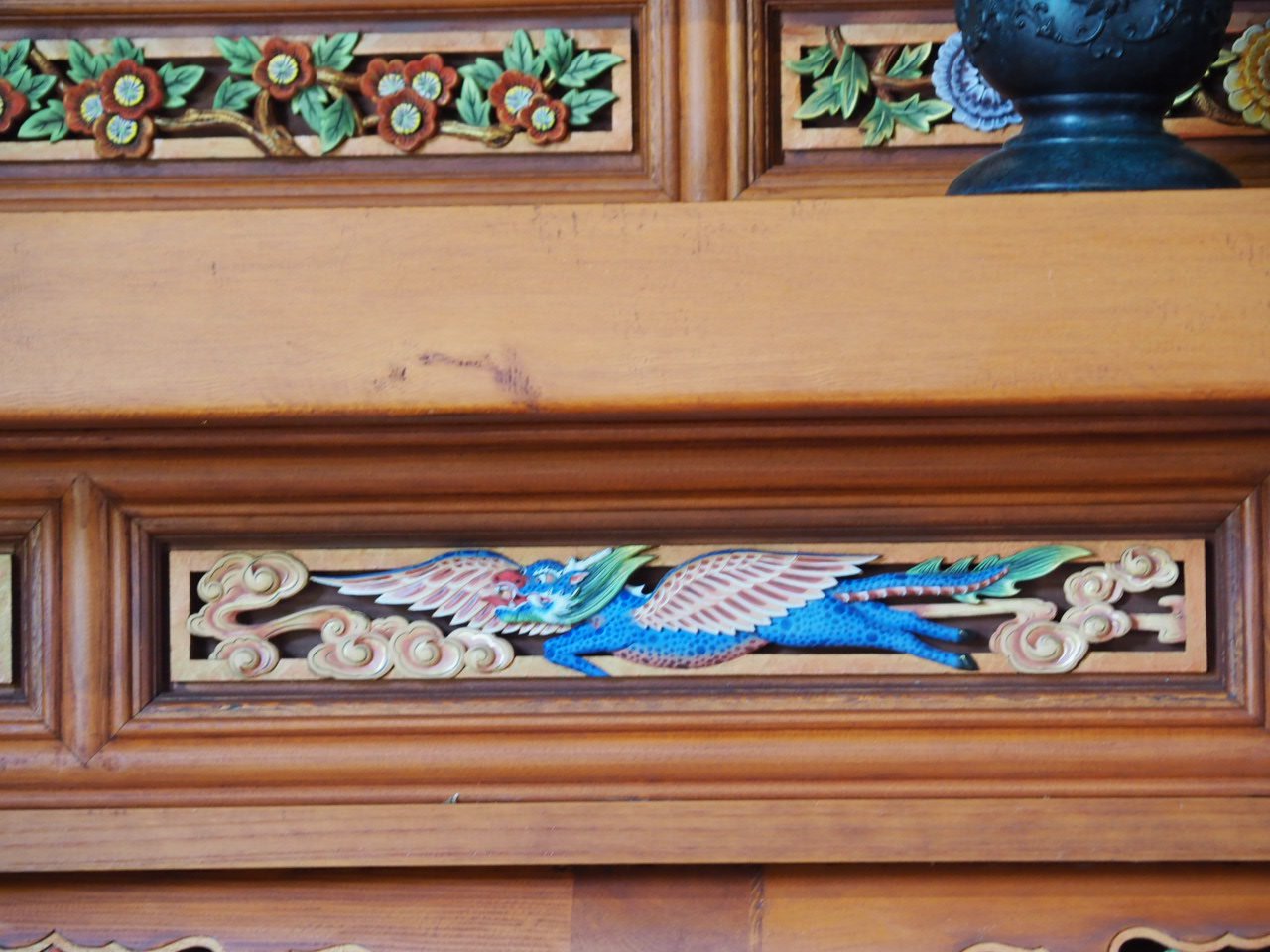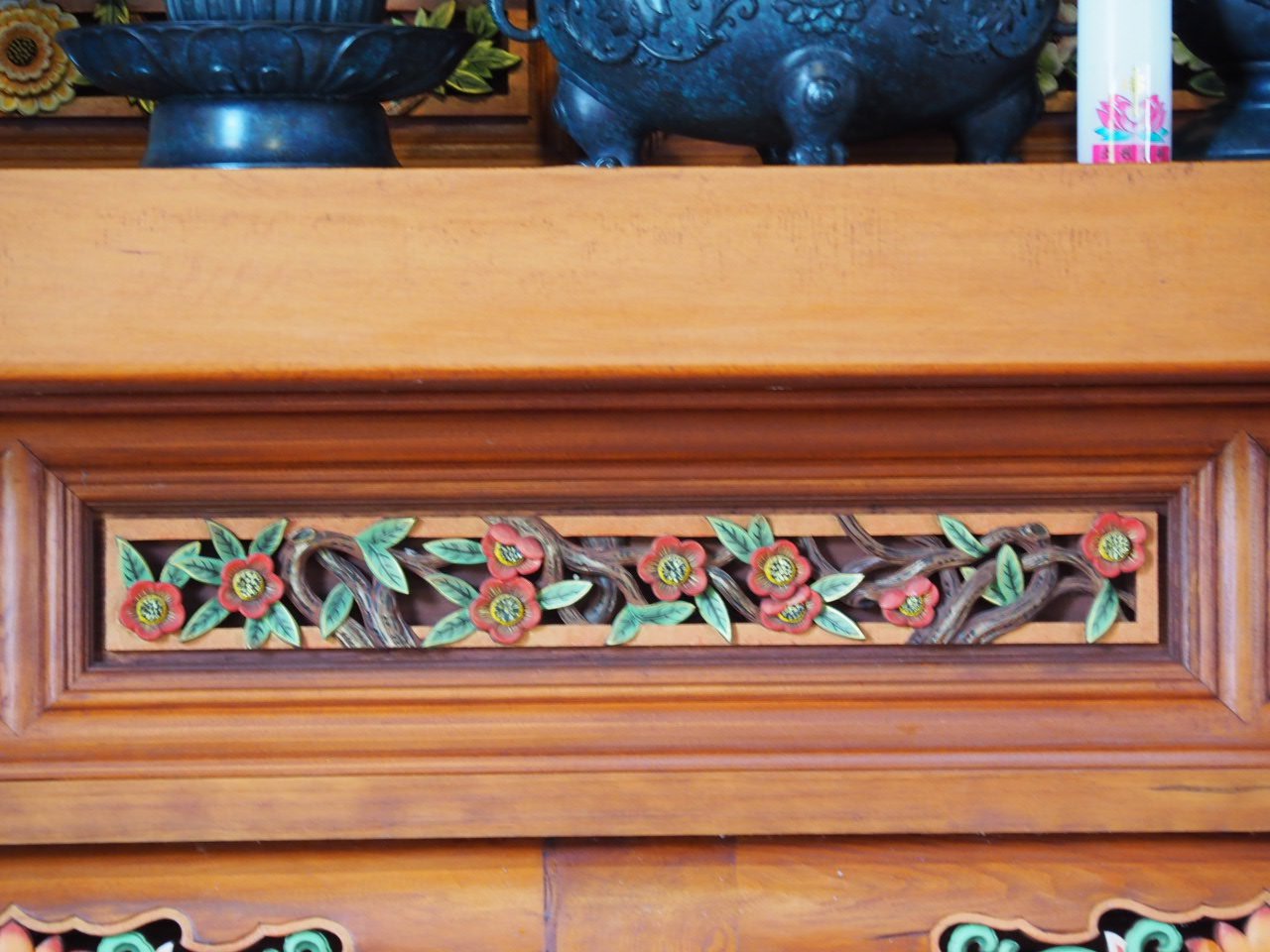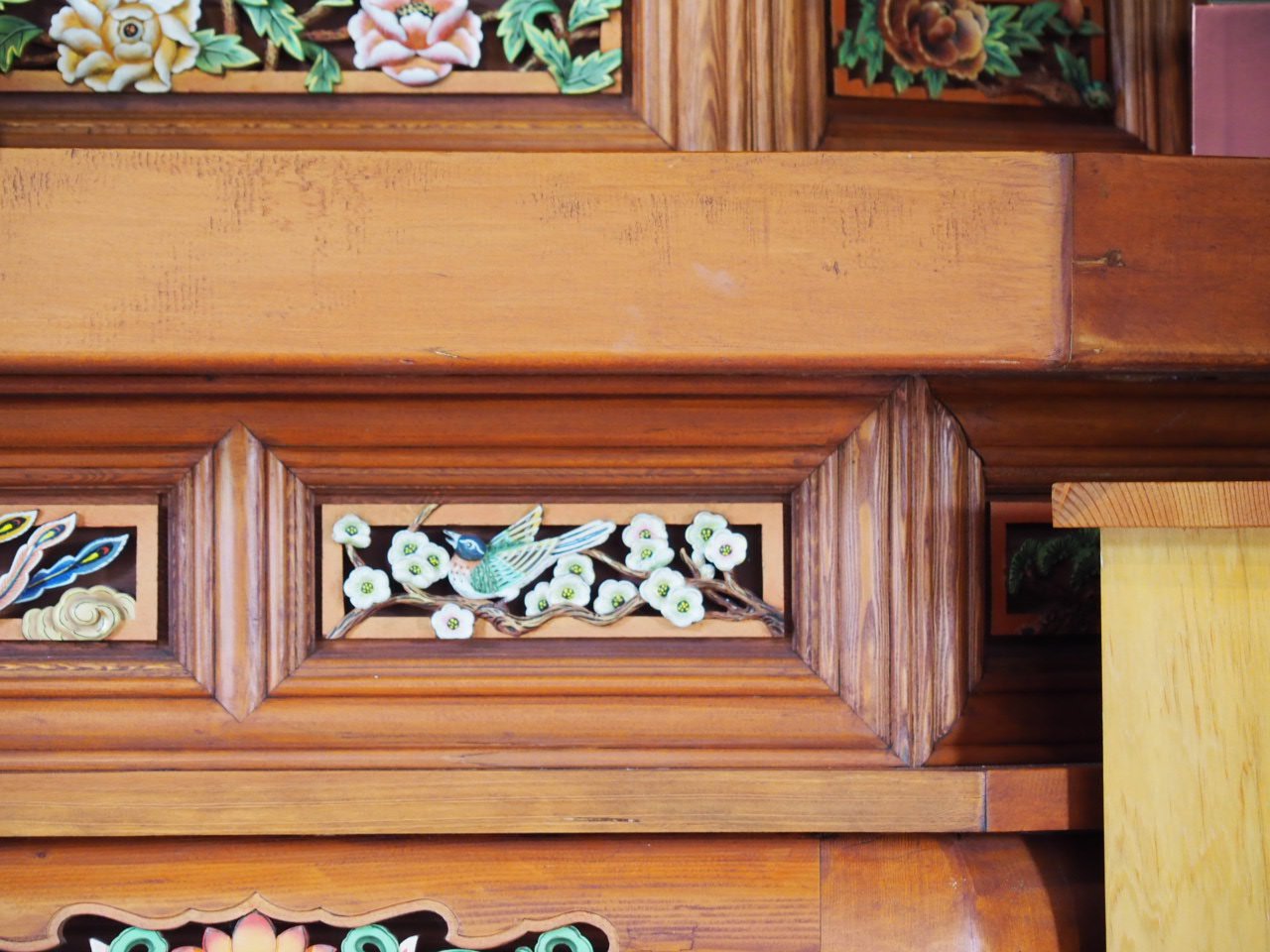 The patterns were carved for a long time ago. It was recolored recently.