Inner House for Buddha in Dae Wung Jeon Hall of Ansimsa Temple
It was said that the inner house for Buddha statue was very beautiful.
Inner house style in the Buddhist temple is very unique in the Buddhist temple all over the world. It means that you can not see the inner house style ornament in other places except Korea.
The inner house is called as Dod Jib that means additional house.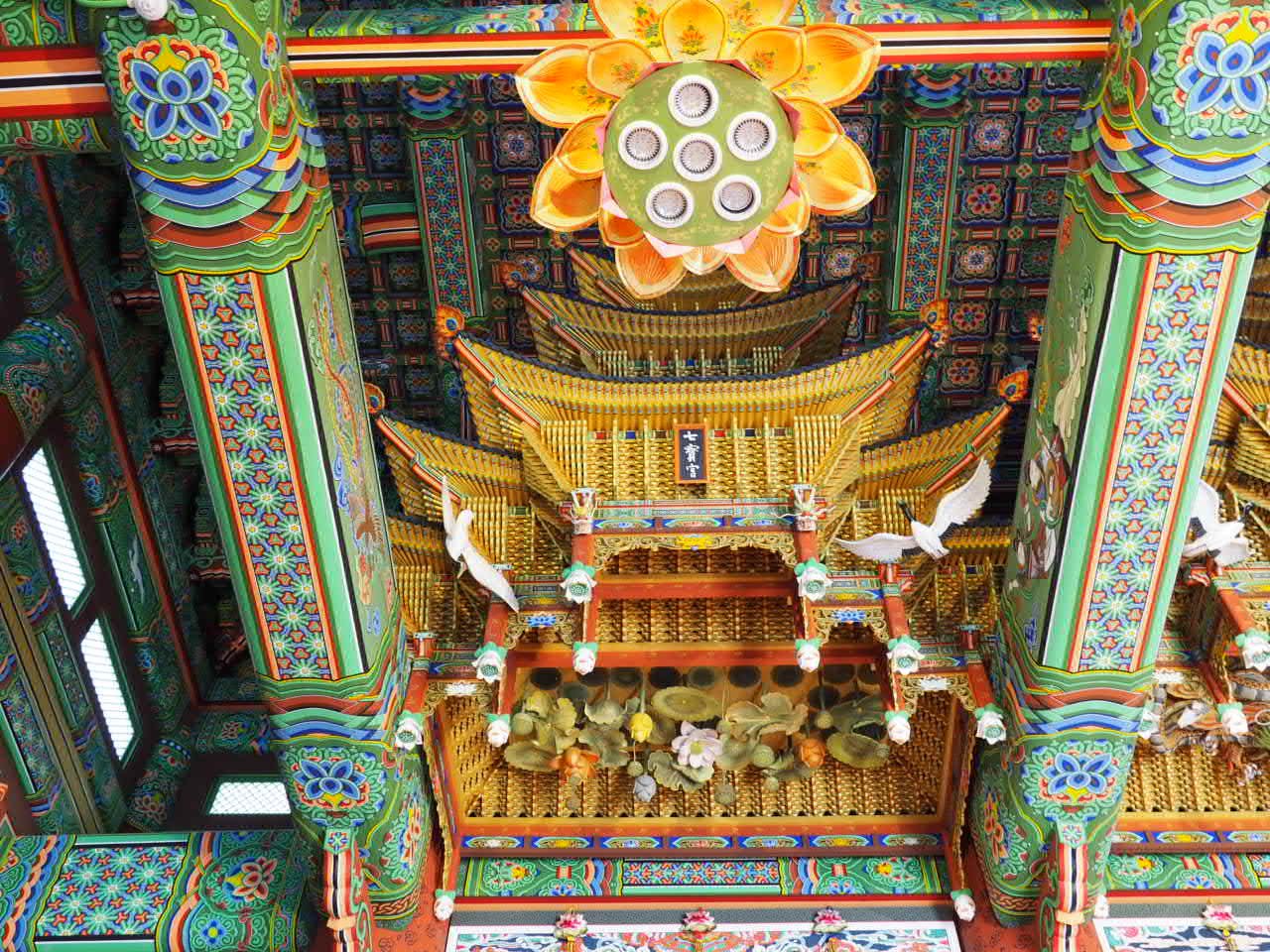 There were 3 Buddhas in the hall and each Buddha had its own Dod jib over there heads.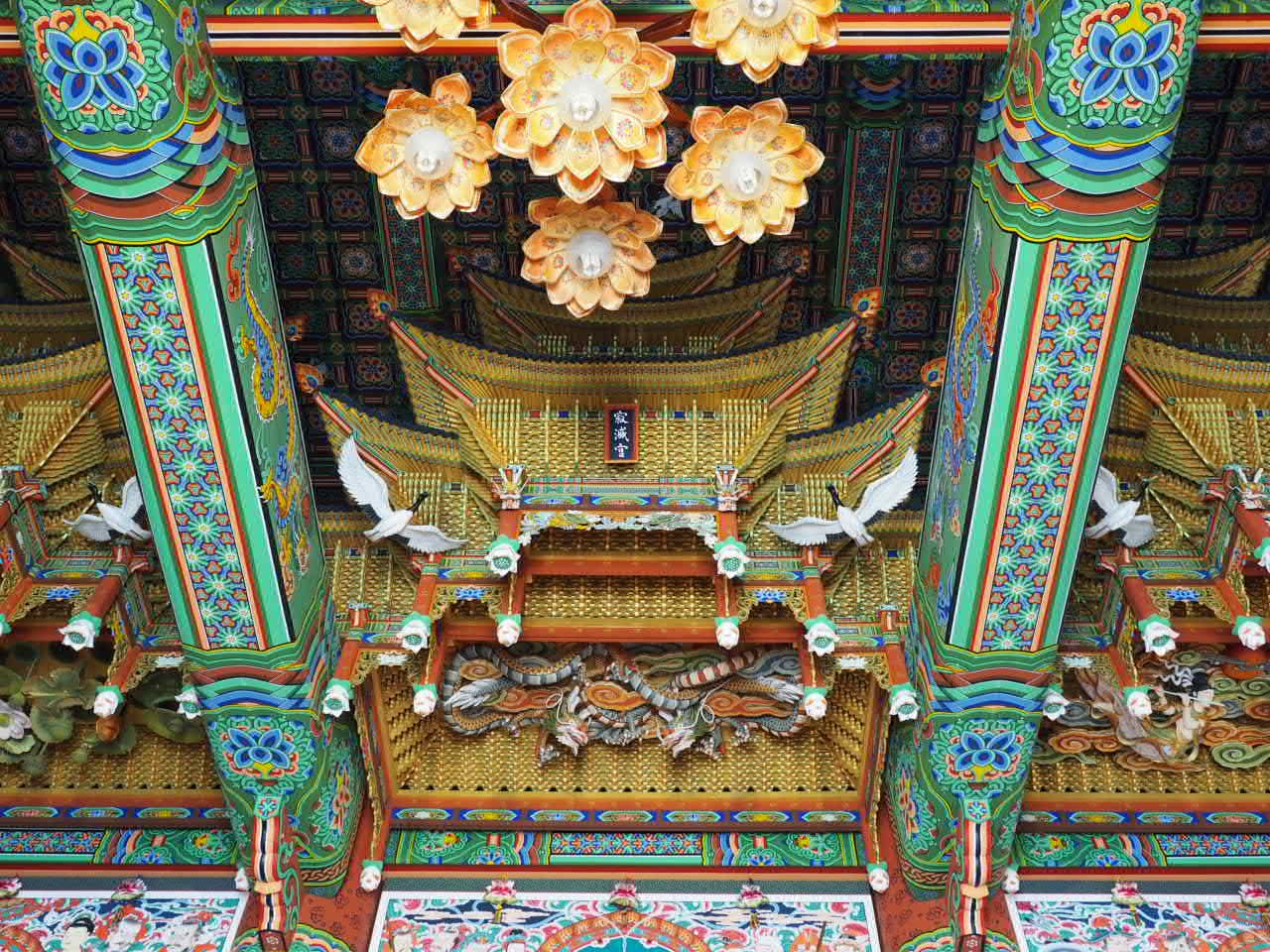 There are several styles of Dod jib, and this style could be classified as Chosun Dynansty'
s.
Inside of Dod Jib was decorated with the dragons, the phoenix, and the lotus flowers.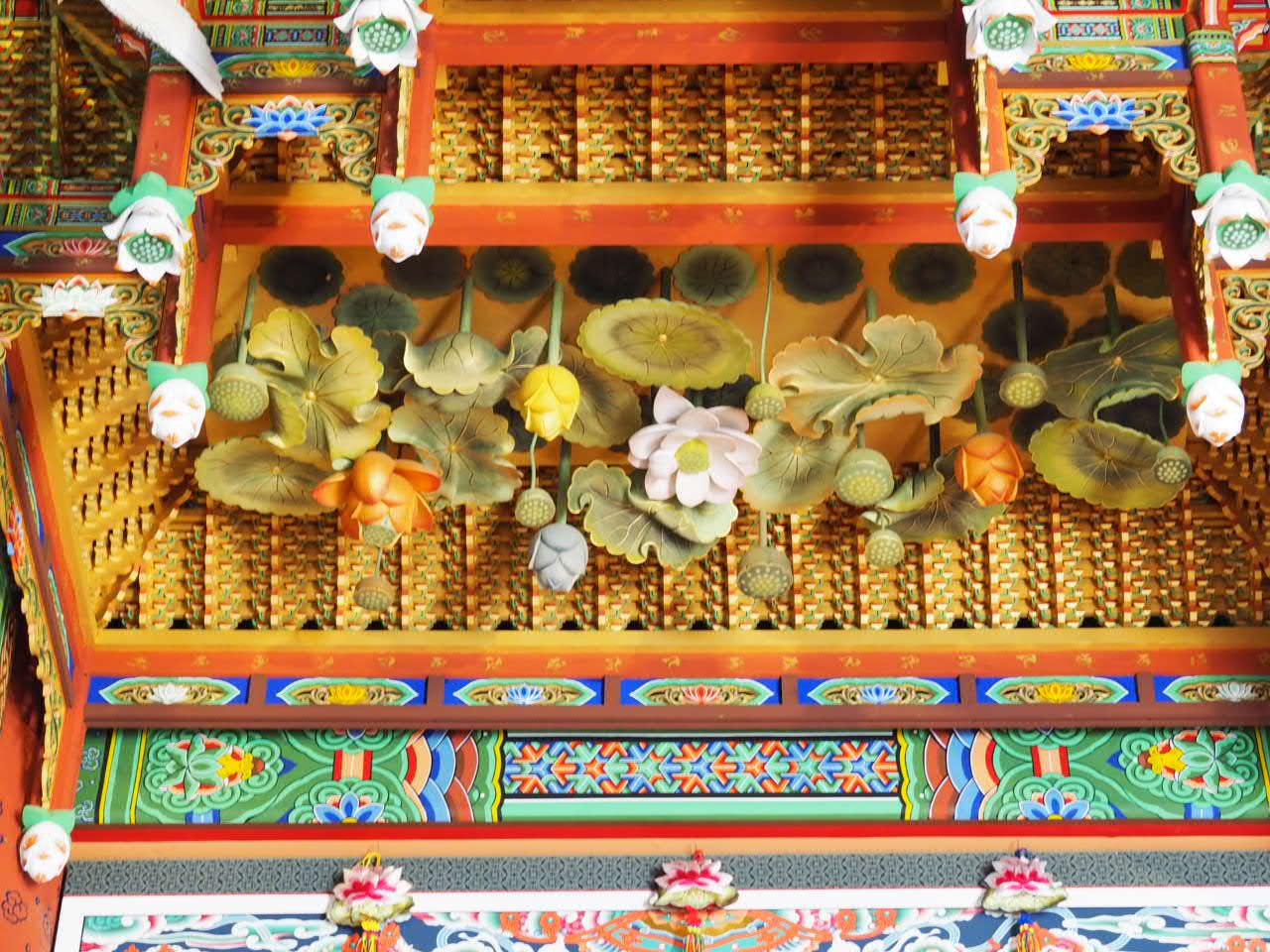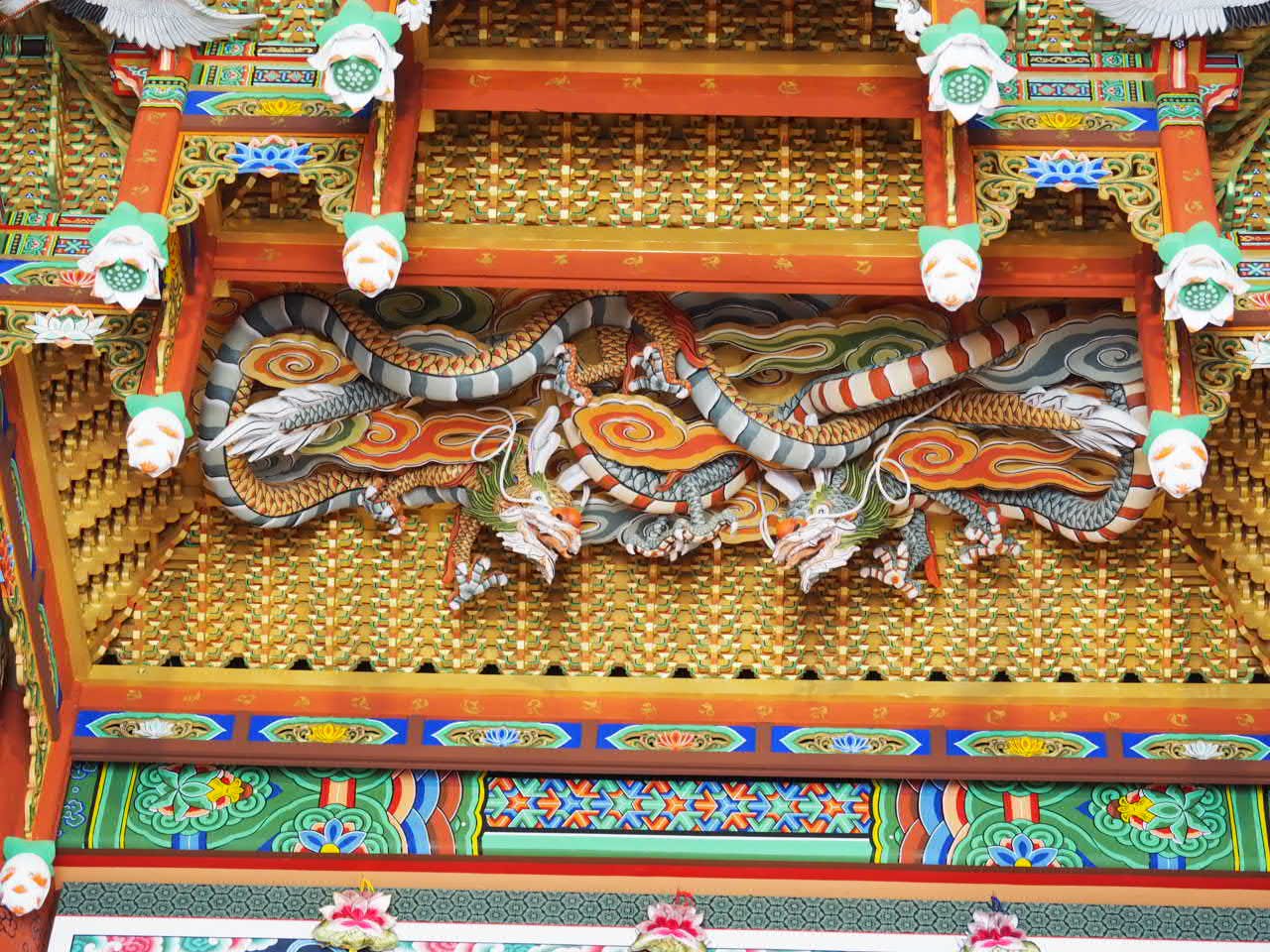 Among those figures, the angels were so impressive.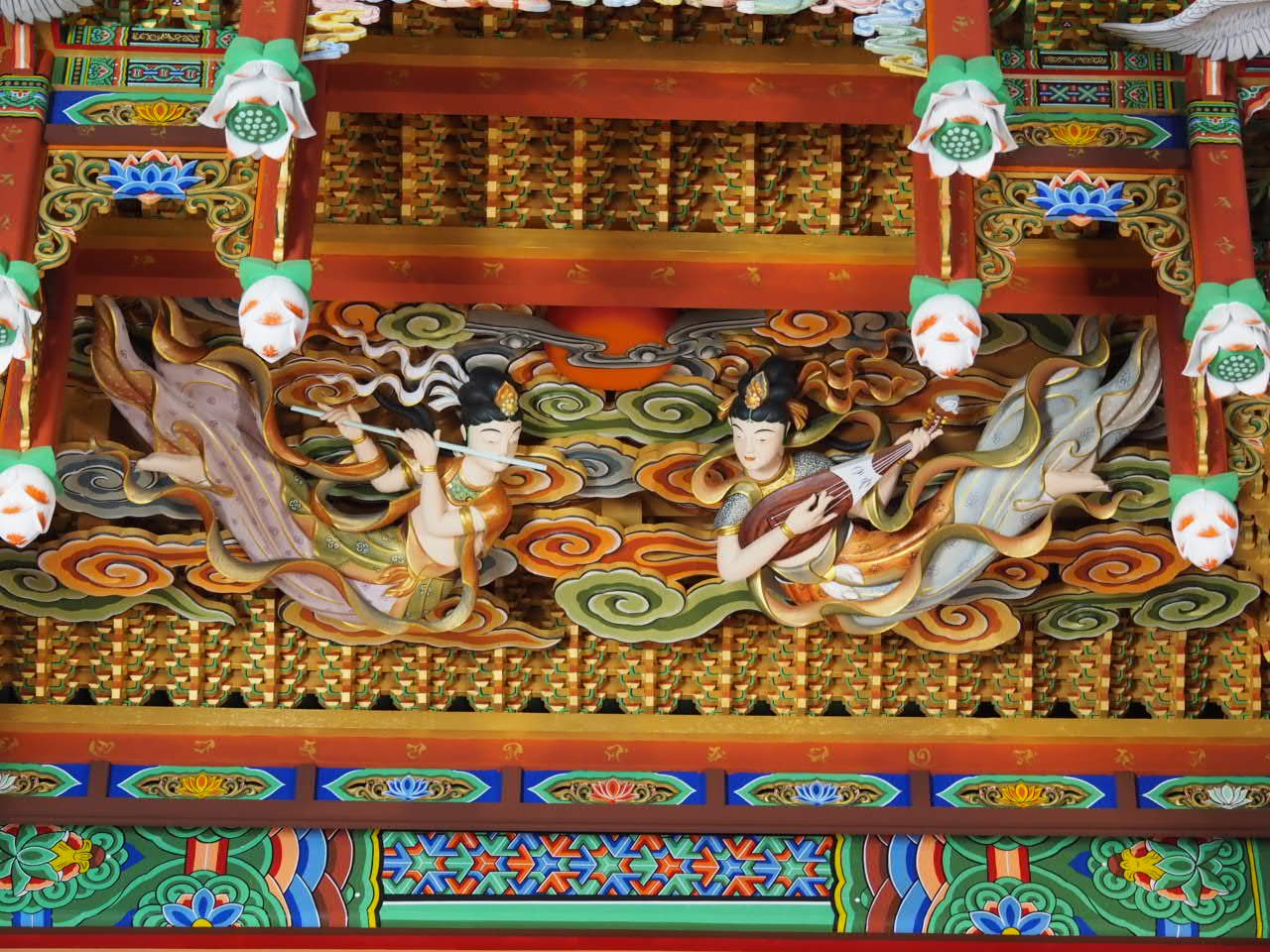 The decoration around the lantern was also beautiful enough for catching people's eyes.