At the One Pillar Gate of Boseoksa Temple in Geumsan
I went to Boseoksa after Mireukseonwon.
Boseoksa is an old temple located in the south of Geumsan.
It was the second time I visited there.
I had been there two years ago.
My first visit was the same day with the presidential election day.
There were election posters all over at the temple. Also, the temple was full of people celebrating the Buddha's birthday.
At the second visit, the temple was quiet without people.
I saw some cats gathering and eating food in front of the temple.
Only the cats were welcoming me.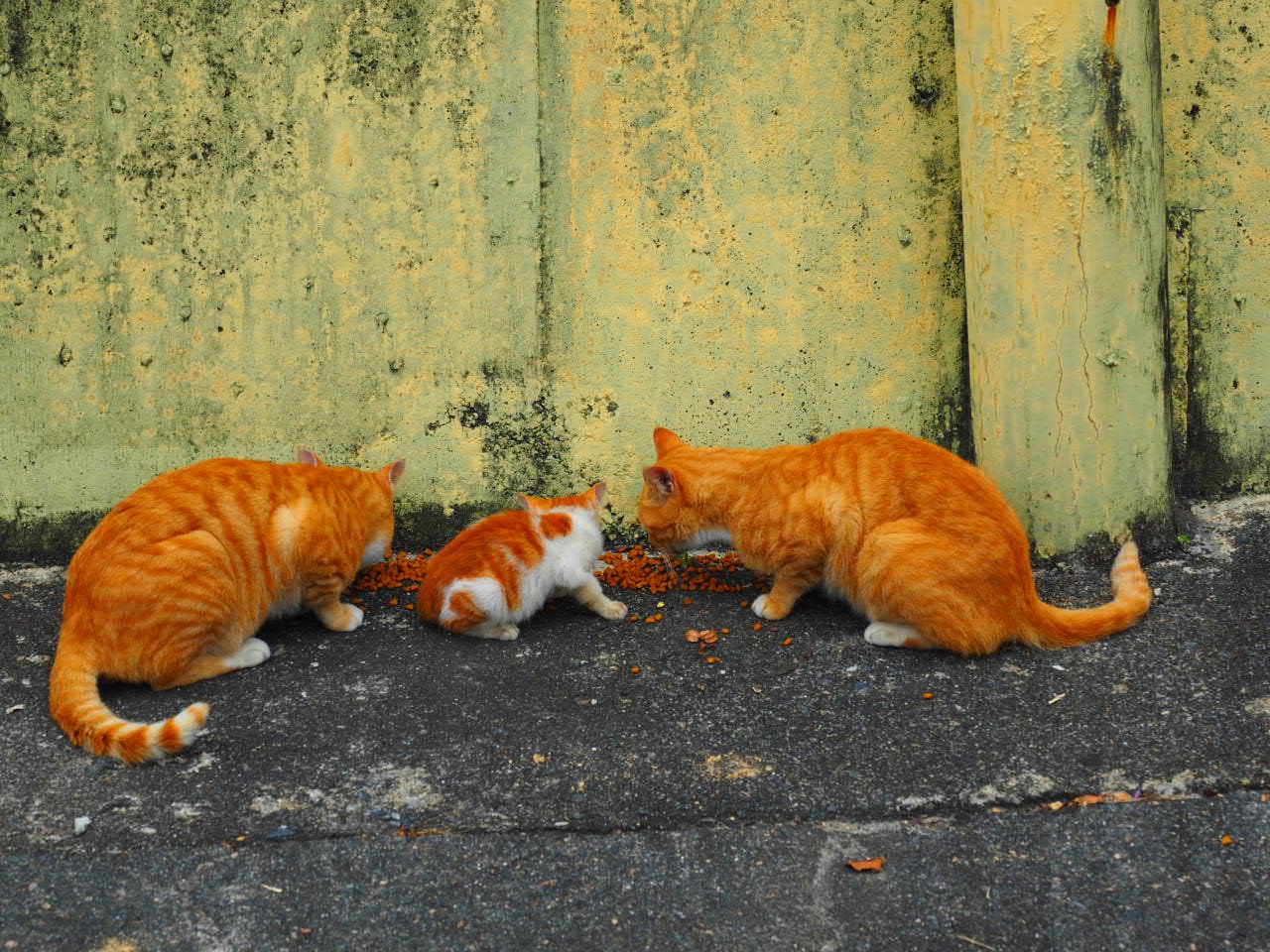 Walking along the road, which was beside the parking lot, there was one pillar gate.
One pillar gate is built to indicate that the temple starts from there.
People passing through the one pillar gate should put down their burden and worries at the gate.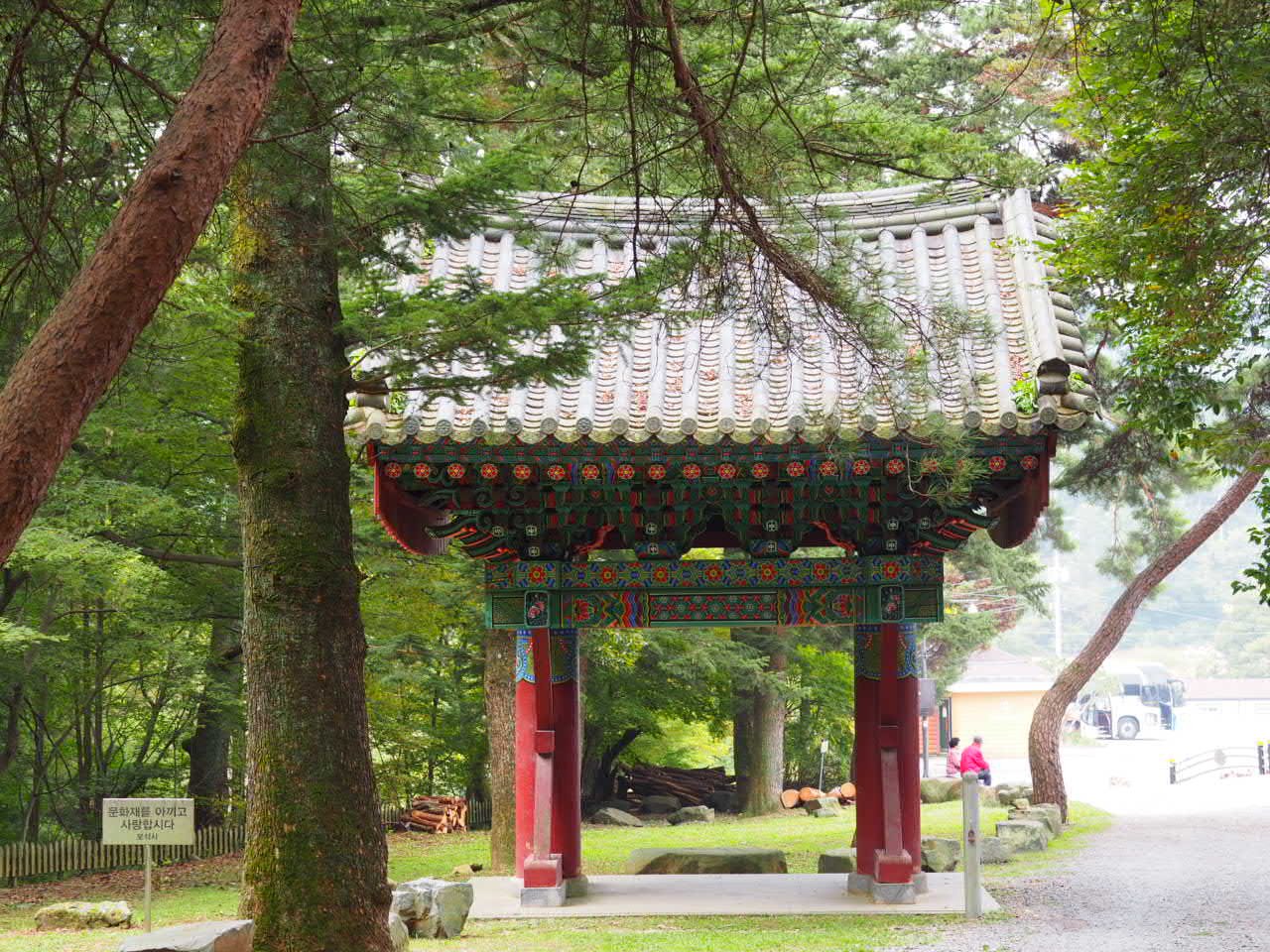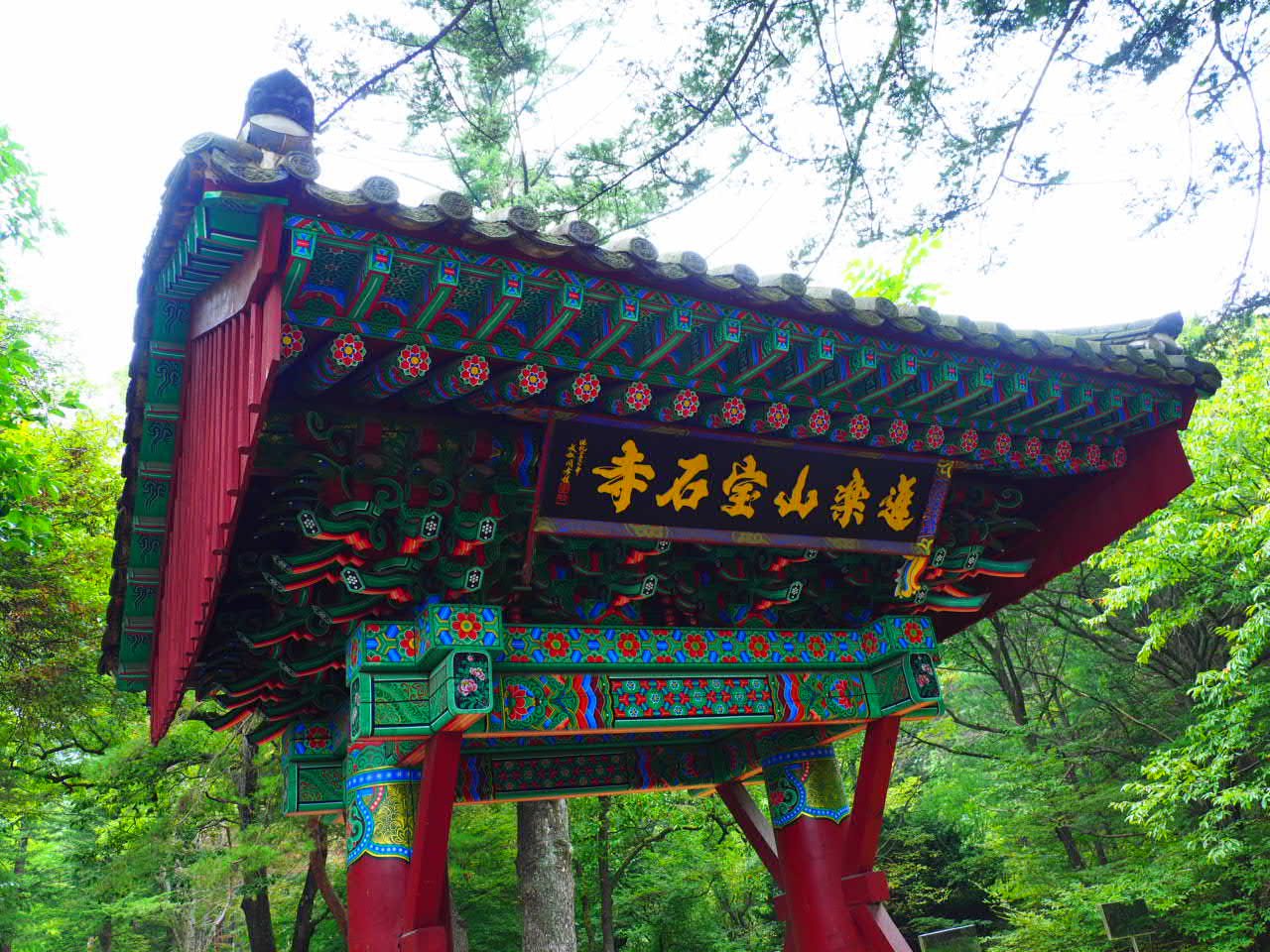 The one pillar gate of Boseoksa seemed similar to those of other temples. I thought that the scenery around the temple was beautiful rather than the one pillar gate.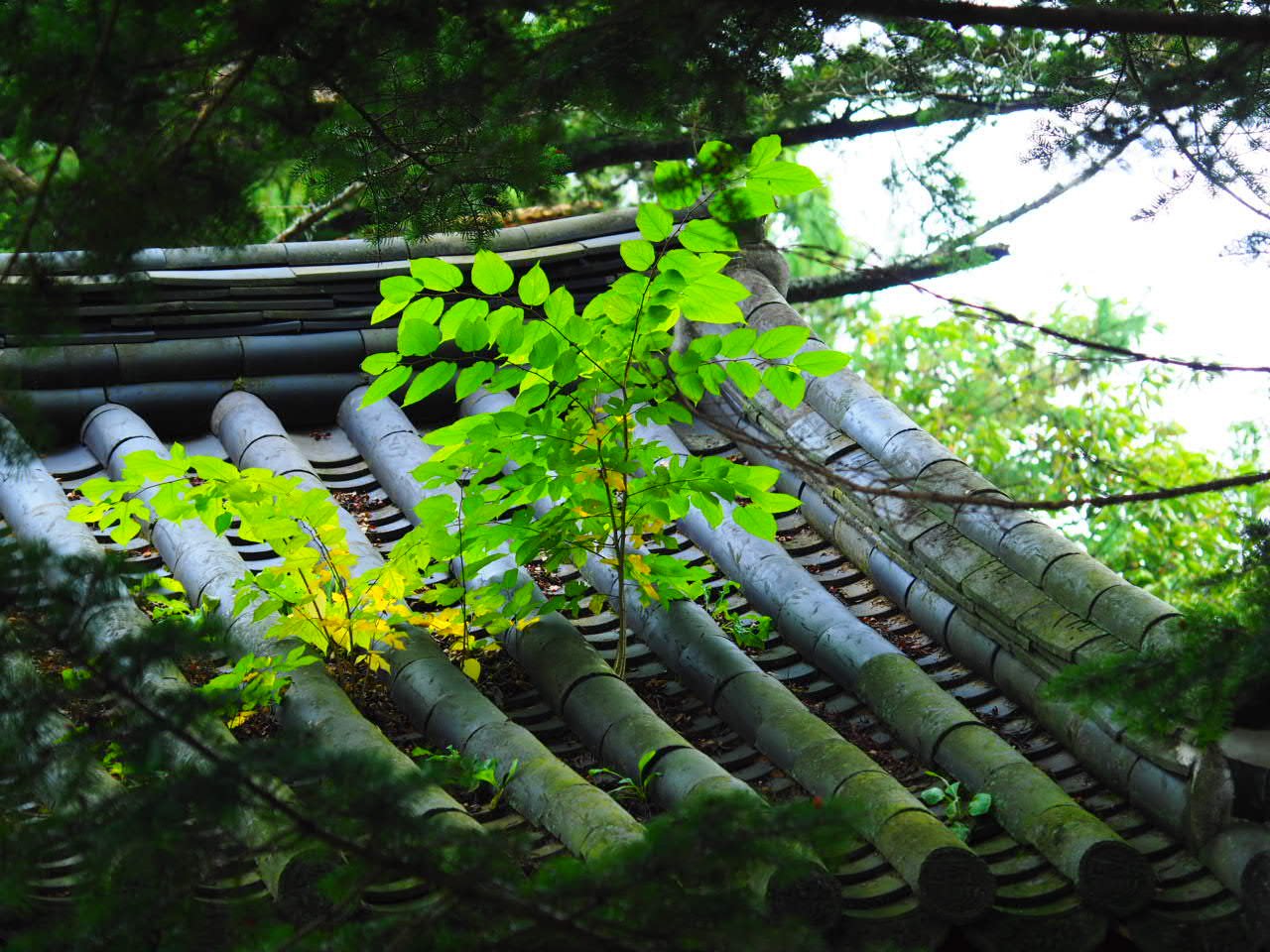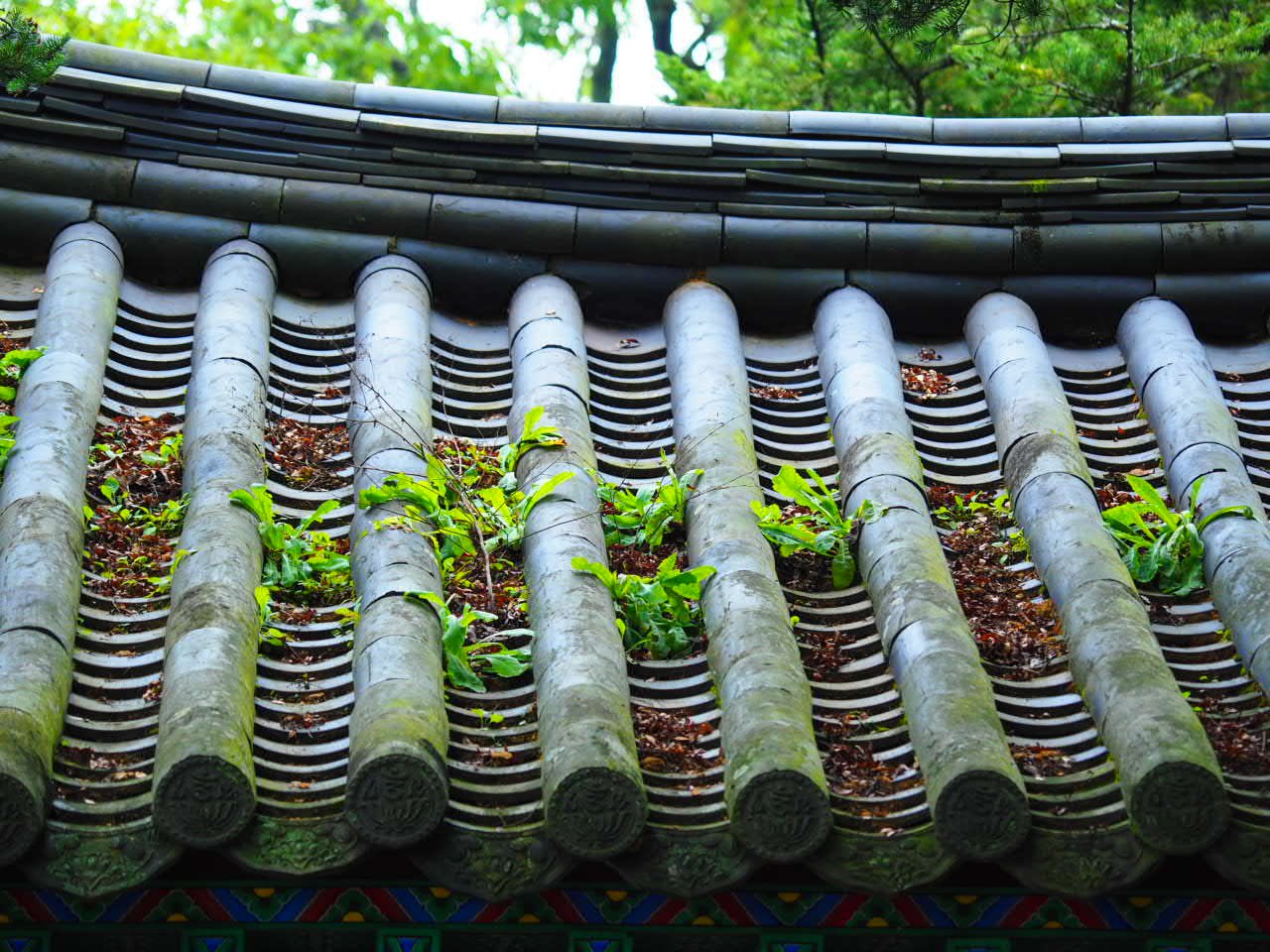 Small trees and grass were growing on the roof of the one pillar gate.
Grass and trees grow well on the roofs of traditional Korean buildings because there are lots of ocher soil under the roof tile.
Traditionally, the ocher soil is put on the roof to lower humidity in summer and to keep warm in winter.
That's why the humidity in a traditional Korean house is low even in summer.
I strolled around one pillar gate to enjoy the beautiful scenery.
Walking a little further from the one pillar gate, I found tombstones.
When Japan invaded Joseon in 1592-1599, the monks fought against Japan.
Historically, Many monks of Korea fought against the invaders. When Mongols invaded Korea, there was a monk who became a general and defeated the enemy.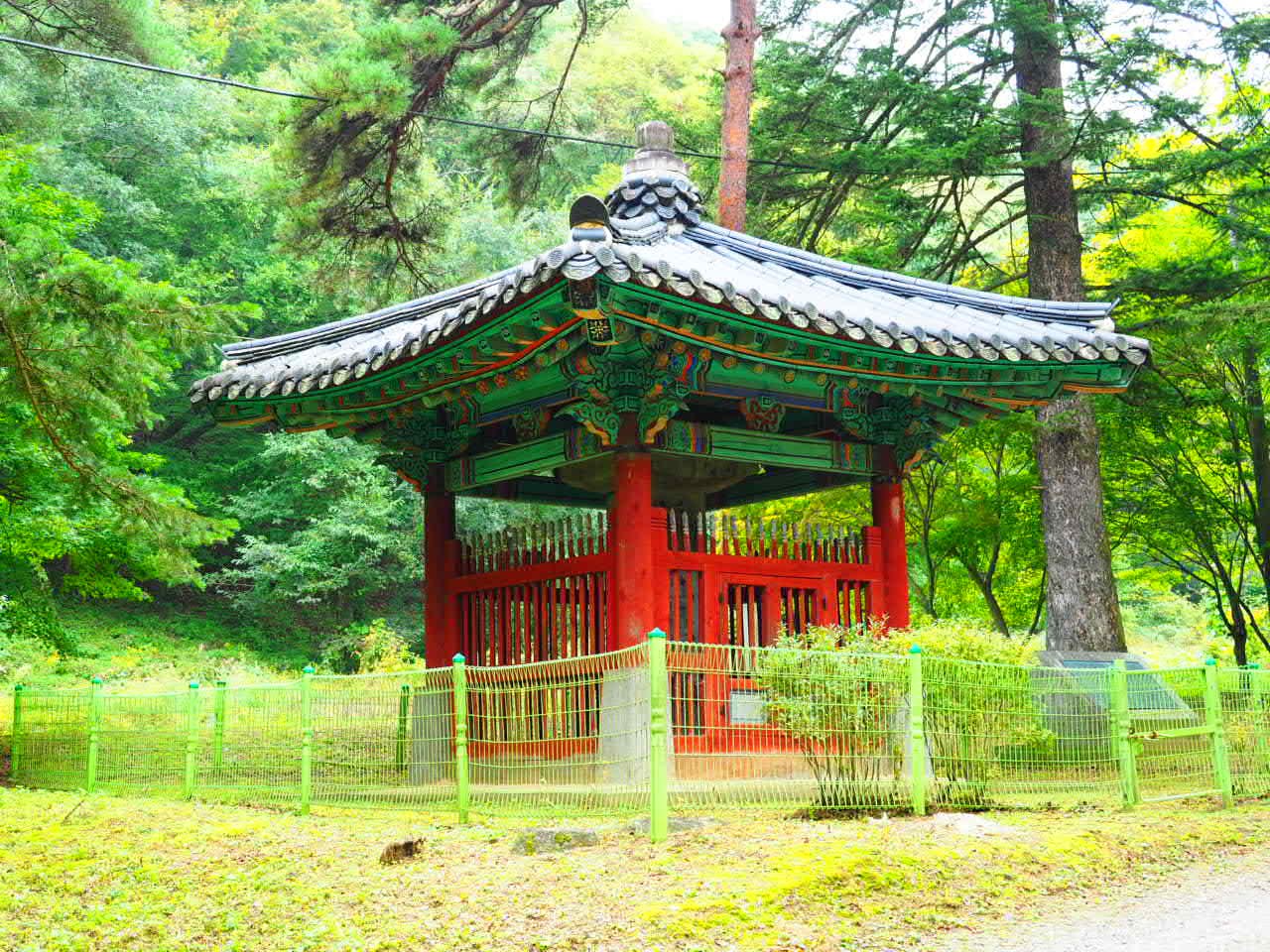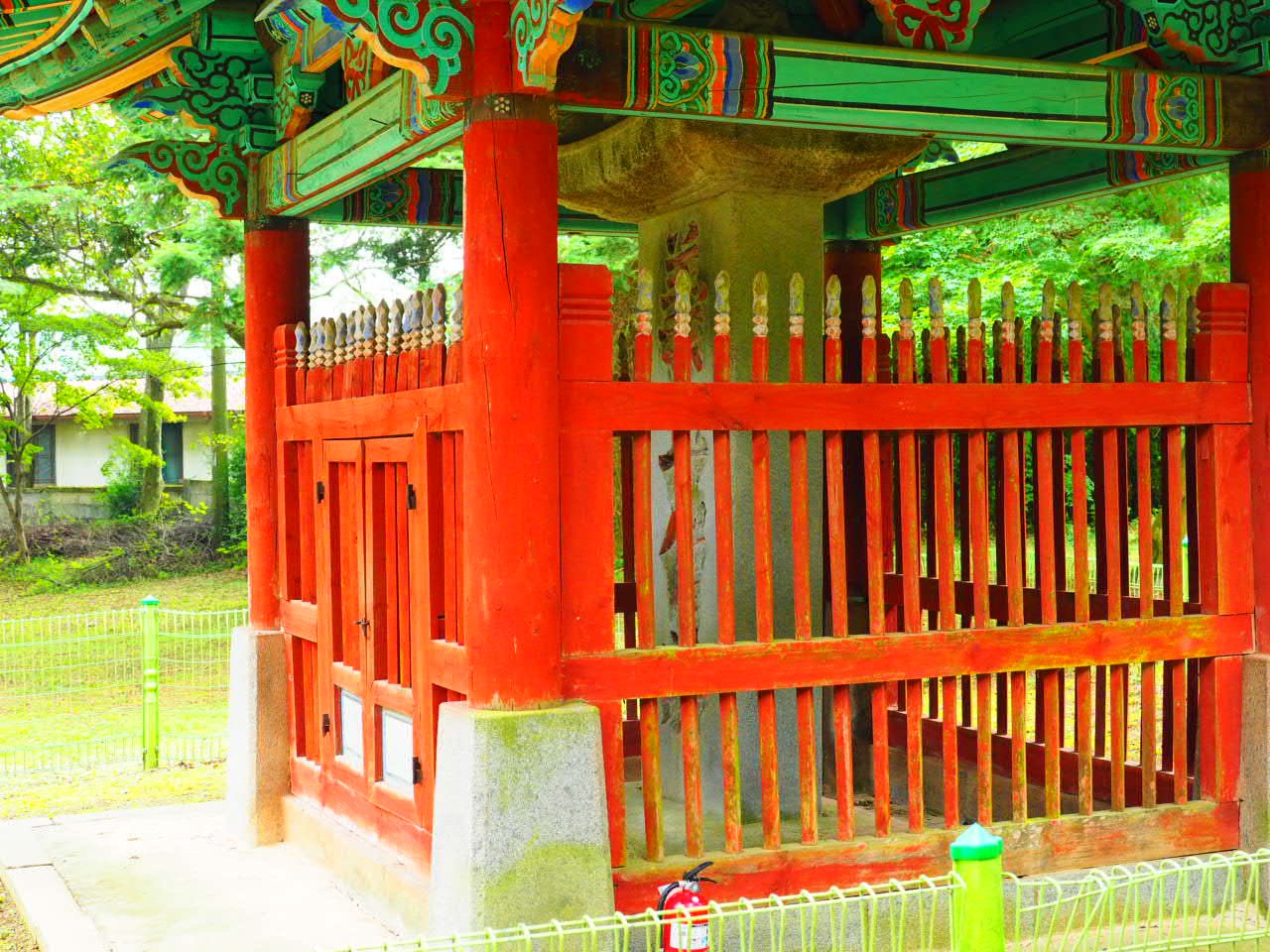 Many monks died during the war with Japan.
The tombstones were built to honor the monk army and the Young-gyu, who is one of the greatest monks. He died in the combat with all his fellow monks near by.
All of the monk army commanded by Young-gyu, died during the war with Japan.
Every temple in Chungcheong-do, Jeolla-do, and Gyeongsang-do in Korea was destroyed during the war with Japan in 1592-1599.
Behind the tombstones, there was a monument to commemorate the local officials of this region.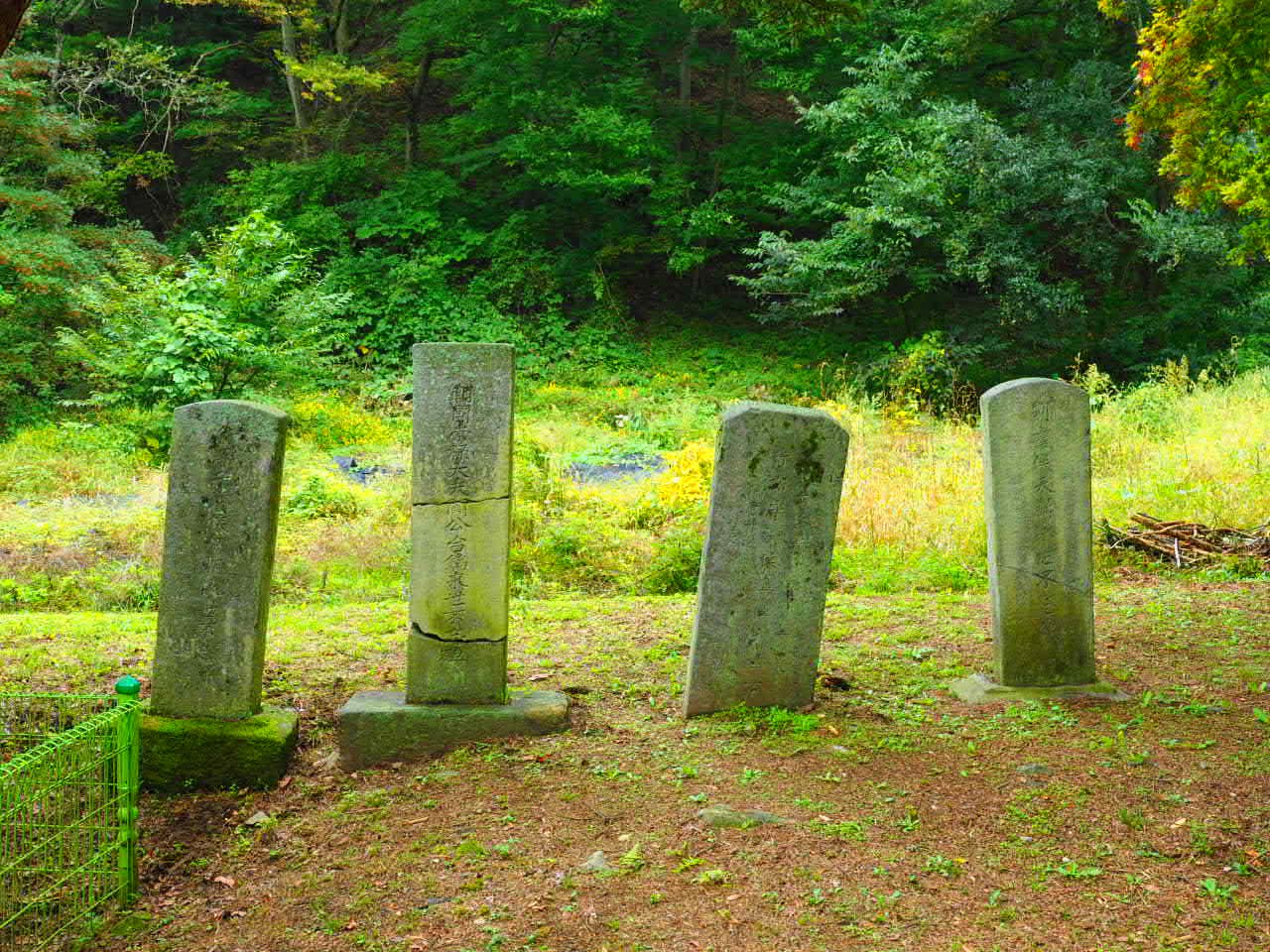 During the Joseon Dynasty, local officials were sent from the central government.
Those local officials had great power over the region.
Many of those local officials who built their monument treated people harshly. How ironic it is!