Introducing the CHOPS Token!
I created this one some weeks ago now, that is before SteemLeo and even PalNet but it's not one of those alternative 'Steemit' URL's, just a simple token that for now has been dormant.

Image by @katharsisdrill
1500 or so have been airdropped to all the Steemians who are recipients of the @chops.support auto-voter account and some other selected people, and I plan to send some more out shortly.
Thanks to @holger80 and his generous offer of adding tokens to his 'Distribubot' service I can now bring it to life.
Please consider @holger80 for one of your witness votes. He is doing this for nothing (currently) and is unselfishly helping others with his time.
Several weeks back I commissioned @katharsisdrill to produce some artwork for the CHOPS token and he came up with the goods right away.
He gave me THREE drawings and I knew this one was the right choice.
What does this bring to the STEEM blockchain?
In terms of advancement or quality, I confess this is very little. It's just a fun token that shouldn't be taken too seriously along the lines of SHADE, SHIT, DRAMA, and BEER.
If you have TEN tokens then you can give CHOPS tokens to others, by using the !CHOPS command. If you wish to give more than a single CHOPS, then !CHOPS integer is the way to do this.
For non-programming types, an example would be !CHOPS 5, which would send 5 CHOPS to the recipient but please send them sparingly.
The CHOPS tokens will not come from your stash but from the @chops.token account that has been configured to hand them out. It has a variable amount of the tokens and when they have gone, I will need to send more to the account.
I would like them to be issued to blog articles of merit. Stories with some meat, substance and worthy of making you full and satisfied when read. Do you get my gist?
No animals were harmed while creating the CHOPS token or its artwork and the terms 'Meat' can be safely replaced with 'Quorn' if you are a vegetarian without any repercussions.
Right now there's very little in the way of movement on The Steem Engine but I'm hoping to see some soon, even if you intend to dump your CHOPS tokens out for something else.
Why did you create another dumb stupid useless token?
Oh, because I can and because it's cool to have your own. What other reason is there to create a dumb token?

Source
Will CHOPS ever have any value?
I don't see why not, seeing that the other aforementioned silly tokens have some but please don't leave your job, sell your house, re-mortgage your house or sell ALL your BitCoin to buy CHOPS as I will not be held responsible for its future value.
The following Steemians have been airdropped CHOPS tokens in excess of 10 and so can issue CHOPS to anyone worthy of receiving one (or more).
@goblinknackers, @steevc, @daan, @preparedwombat, @shanibeer, @revisesociology, @pennsif, @church-of-piglet, @ocrdu, @katharsisdrill, @bozz, @fulltimegeek, @detlev, @fraenk, @holger80, @cryptopie, @anomadsoul, @nonameslefttouse, @tatjanastan, @gooddream, @slowwalker, @themarkymark, @kus-knee, @for91days, @felixxx, @anthonyadavisii, @vanessav, @enchantedspirit, @dougalporteous, @marenontherun, @run.vince.run, @ashtv, @teodora, @silentscreamer, @dronegraphica, @redrica, @teutonium, @timezonejunkies, @rwedegis, @janenightshade, @longer, @abh12345, @nuthman, @freezepeach, @r0nd0n, @pjau, @kingsofa, @reazuliqbal, @lynncoyle1, @meesterboom, @thedarkhorse, @justjoy, @ebookwriter, @lizelle, @wilnonis, @gillianpearce, @flugschwein, @adamada, @jplaughing, @nathen007, @zekepickleman, @steemseph, @serylt, @enforcer48, @silviabeneforti, @bigtom13, @siamcat, @hockney, @article61, @steemflagrewards, @natubat, @byebyehamburgers, @modernzorker, @ethandsmith, @el-nailul, @steemonkey, @verhp11, @lloyddavis, @the-bitcoin-dood, @stav, @catweasel
Let the CHOPS flow into the hands of the worthy I say!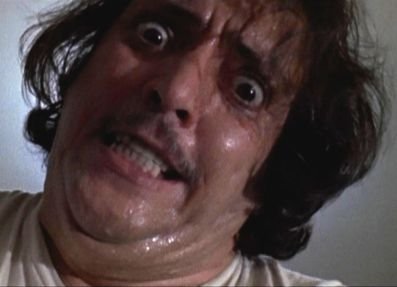 If you found this article so invigorating that you are now a positively googly-eyed, drooling lunatic with dripping saliva or even if you liked it just a bit, then please upvote, comment, resteem, engage me or all of these things.