👀Eye Candy👀 ..
In between my 'Find the Ingot' game and informational silver ingot posts I am going to be publishing subtle posts that brings pleasure to the 👀👀EYES👀👀.
Also know as 👀EYE CANDY👀
The photos in the posts will include all of my interests and hobbies. Which are silver ingots, physical crypto currency coins, cars, knives, and bank notes. Now let's go!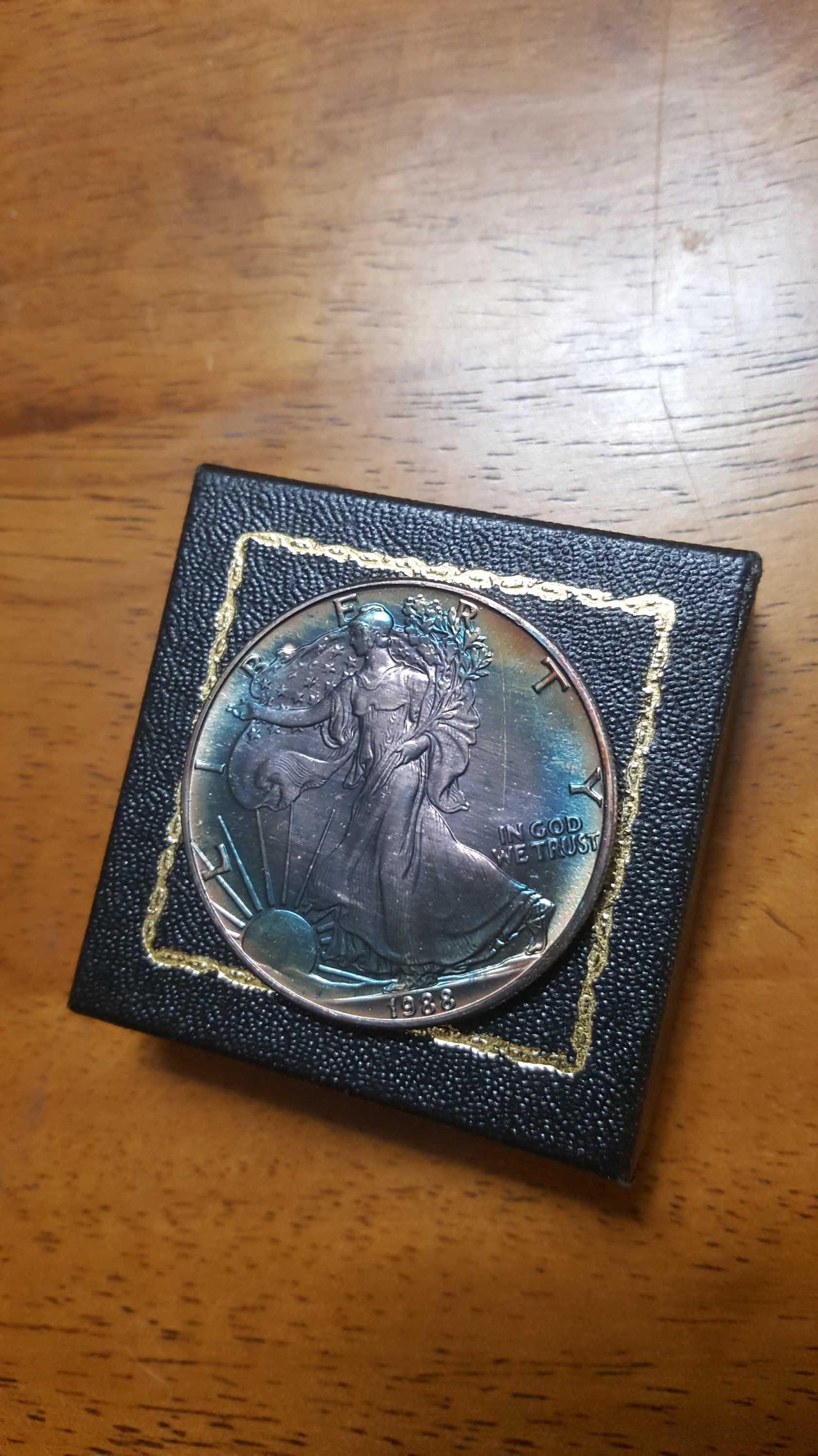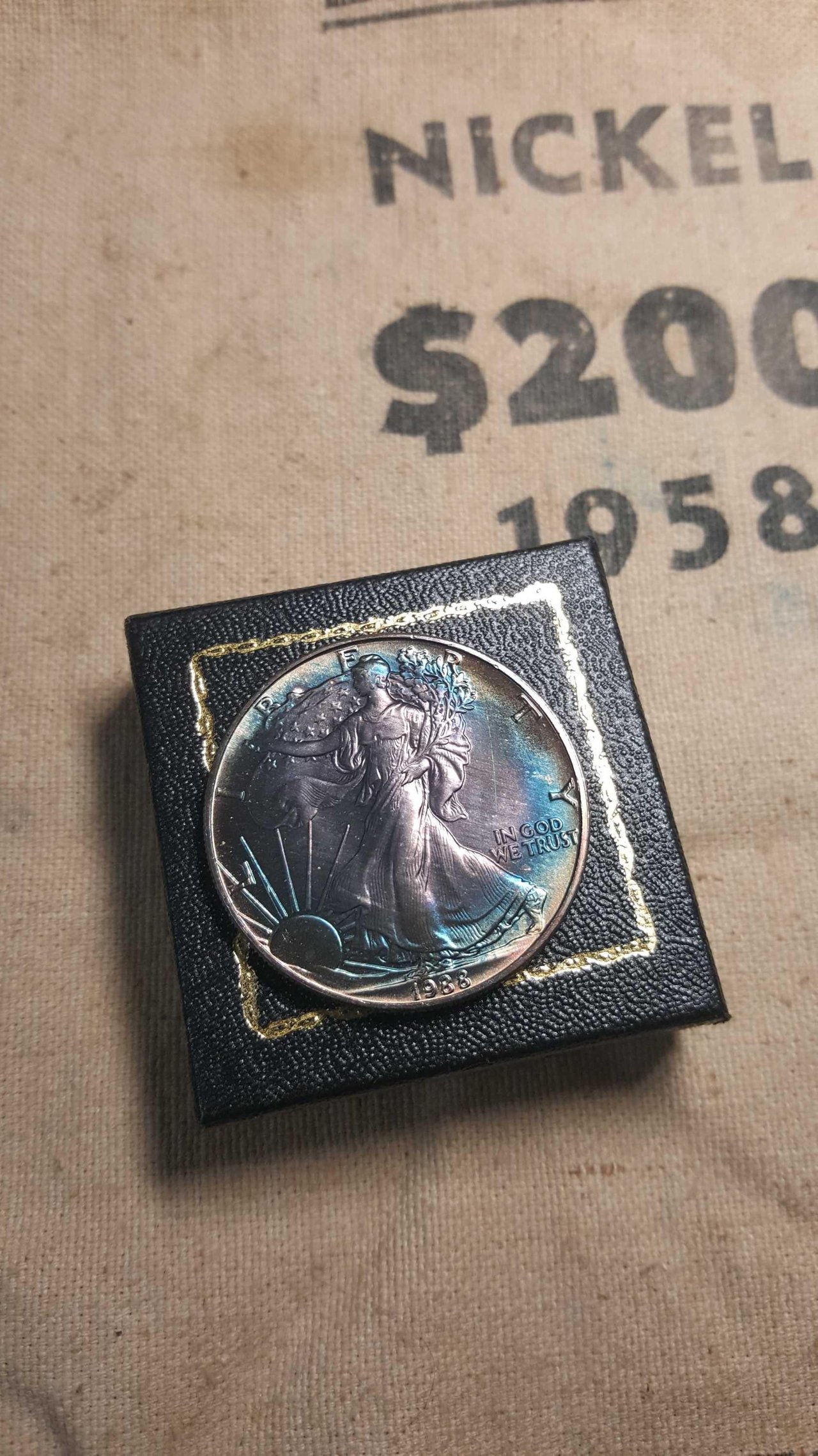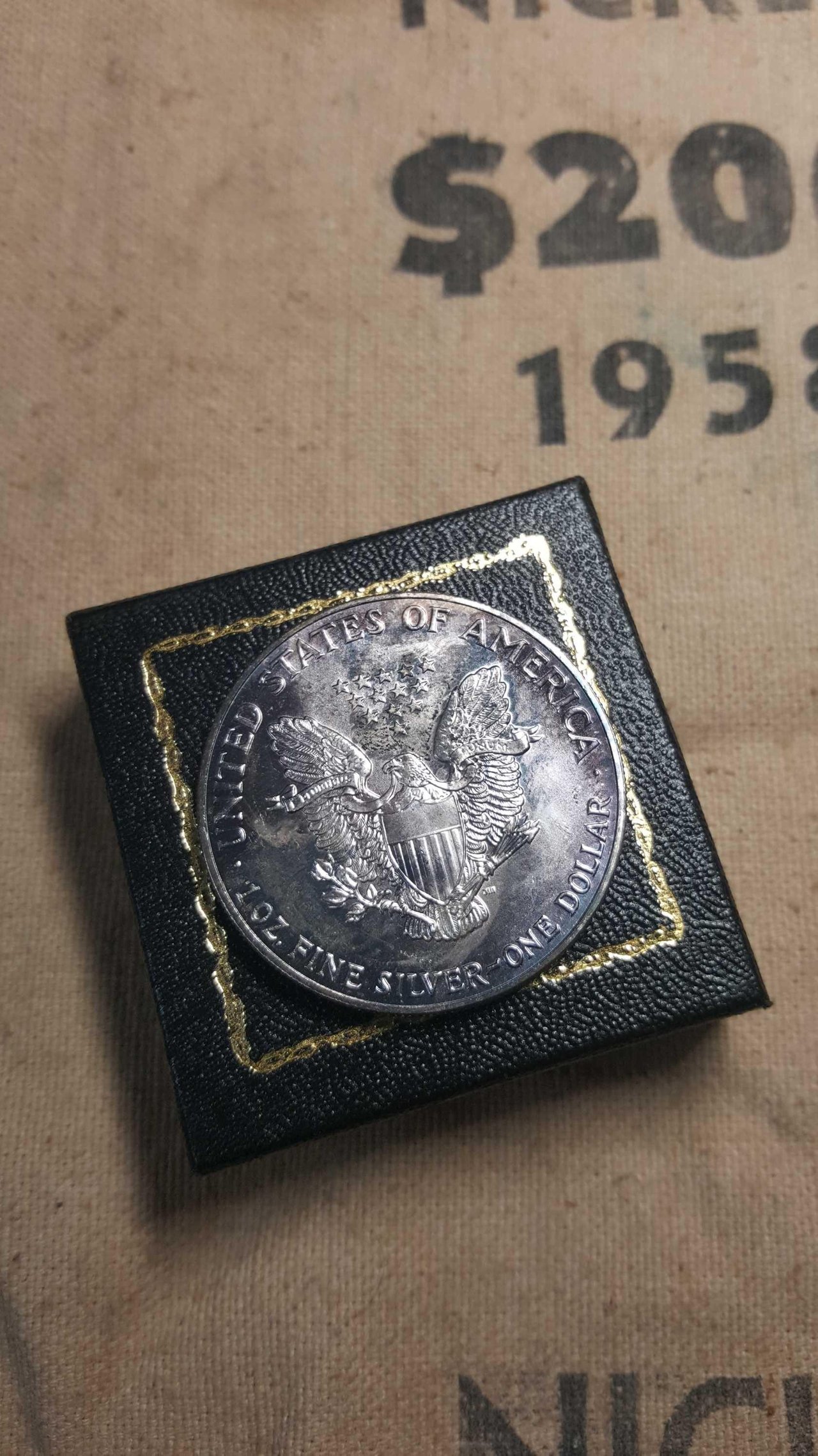 ☝️1988 1oz American Silver Eagle. I picked this up today at a local coin show. It came with the small box in which it sat in the for past 20yrs. It's interesting see how the box contents can tone one side and not the other. There are different materials on the inside top and inside bottom of the box. What a toner! A natural beauty!
There it is. Quick and simple for your viewing pleasure! If you enjoyed this article please RESTEEM UPVOTE and FOLLOW!
I published this article using the ESTEEM app on my android mobile device. Quick and easy!
Follow me on Instagram: @collectbulliondotcom