Calm after the storm..
We had some crazy humid weather today. Along with NO rain in the forecast. I got home around 5pm and I was followed by some of the darkest clouds I have seen I a while. One hour later it seemed like the world was ending. The thunder and lightening show began. Which lasted for about 45 minutes. .
When the rain stopped. I looked out the window and it was incredibly bright. While dark clouds were still overhead. Quickly the sky gave way to a yellow/pink sky. My 4yr old son started yelling Rainbow, Rainbow !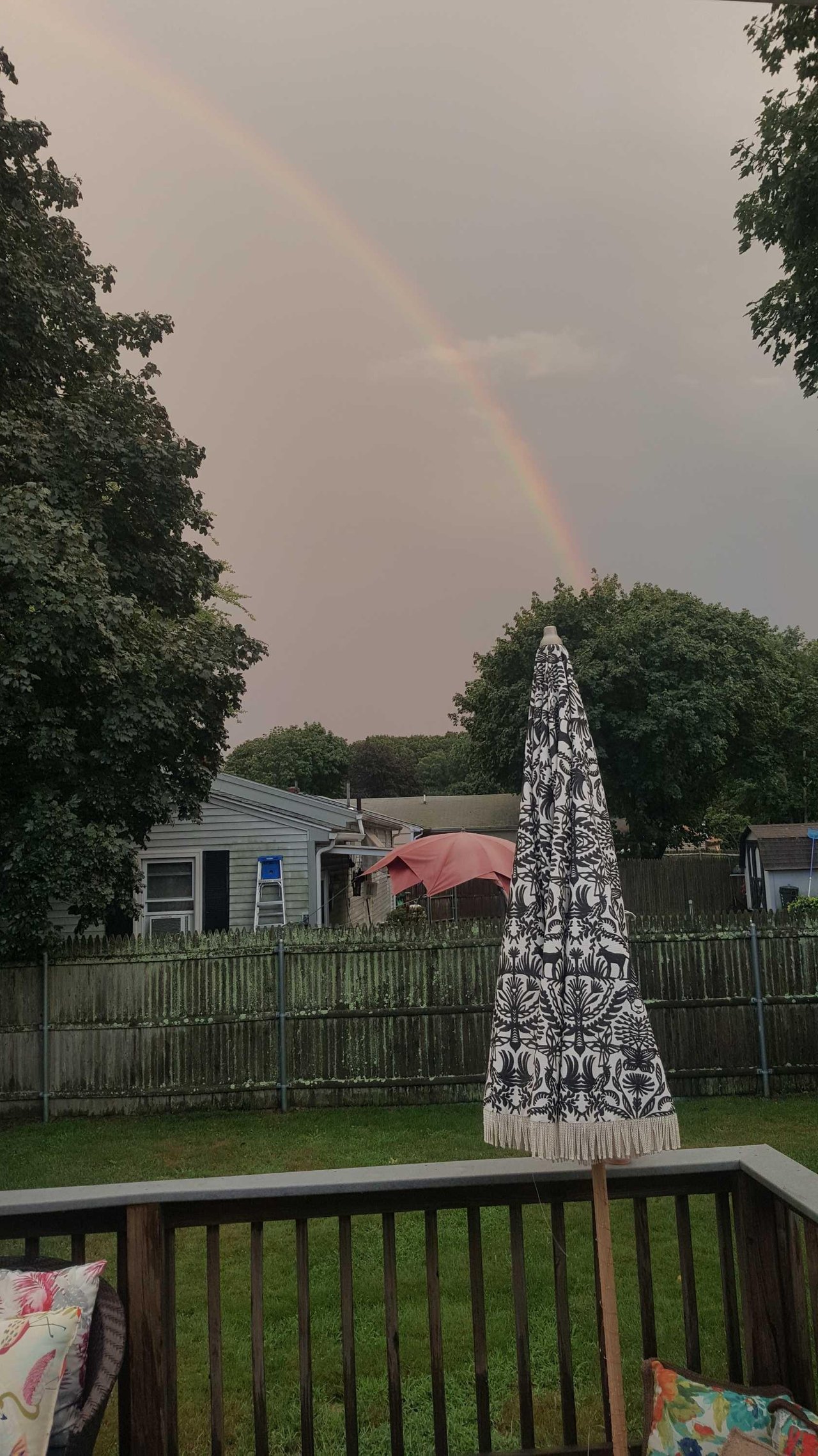 It was the first time he had seen a rainbow this close. I was o my able to photograph half of it. The other half completed a full half circle rainbow. It was pretty wild to see this from the porch in your backyard. .
Things like this make you wonder how this all happens. As well as WHY?!
Hope this was a nice change of topic. Cheers!
I published this article using the ESTEEM app on my android mobile device. Quick and easy!
Follow me on Instagram: @collectbulliondotcom