DTube upon zooming must not looses coherence!
The Problem:
Any website must note loose coherence upon zooming. The various parts of the website must zoom in our zoom out proportionally. This is important so that our friends who may have a little weaker eyesigth can also the DTube platform completely and without any loss of coherence. The problem is visible if we view the website at 100%. This needs to be changed as soon as possible so that its UI can be improved. Only then can DTube hope to replace youtube one day as the default goto place for video bloggers and video information and entertainment seekers. Let be take you through the steps of the problem we face upon zooming the website one by one:
Step 1:
View DTube at 80% with the side tab. It looks OK! The website is at a configuration where all its functionalities are accessibe and the UI looks beautiful. In fact, I really love this design as it draws upon the time endured look and feel of YouTube.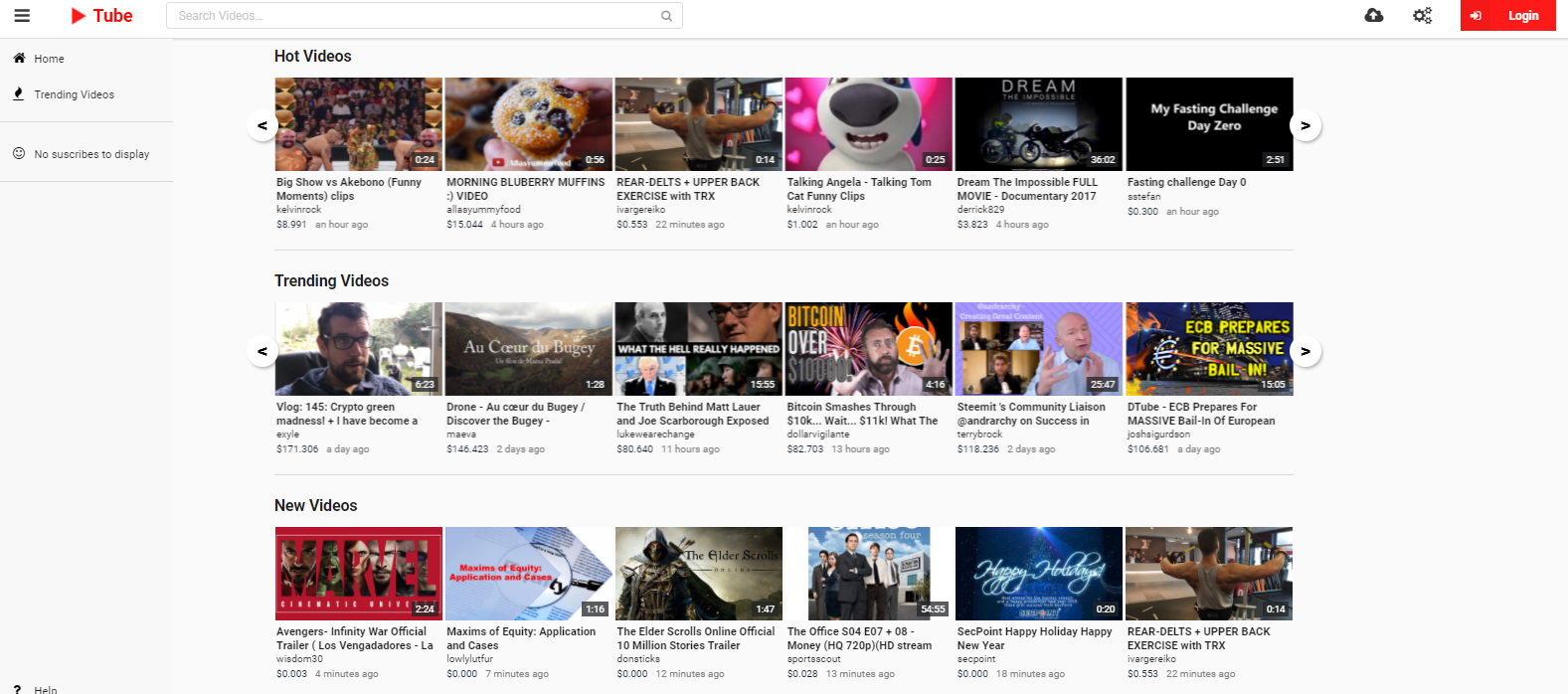 Step 2:
Zoom to 100%. You see the side tab has overlapped the scroll left button and half of the Category Name for Hot Videos and Trending Videos. This I think needs improvement and that too quickly.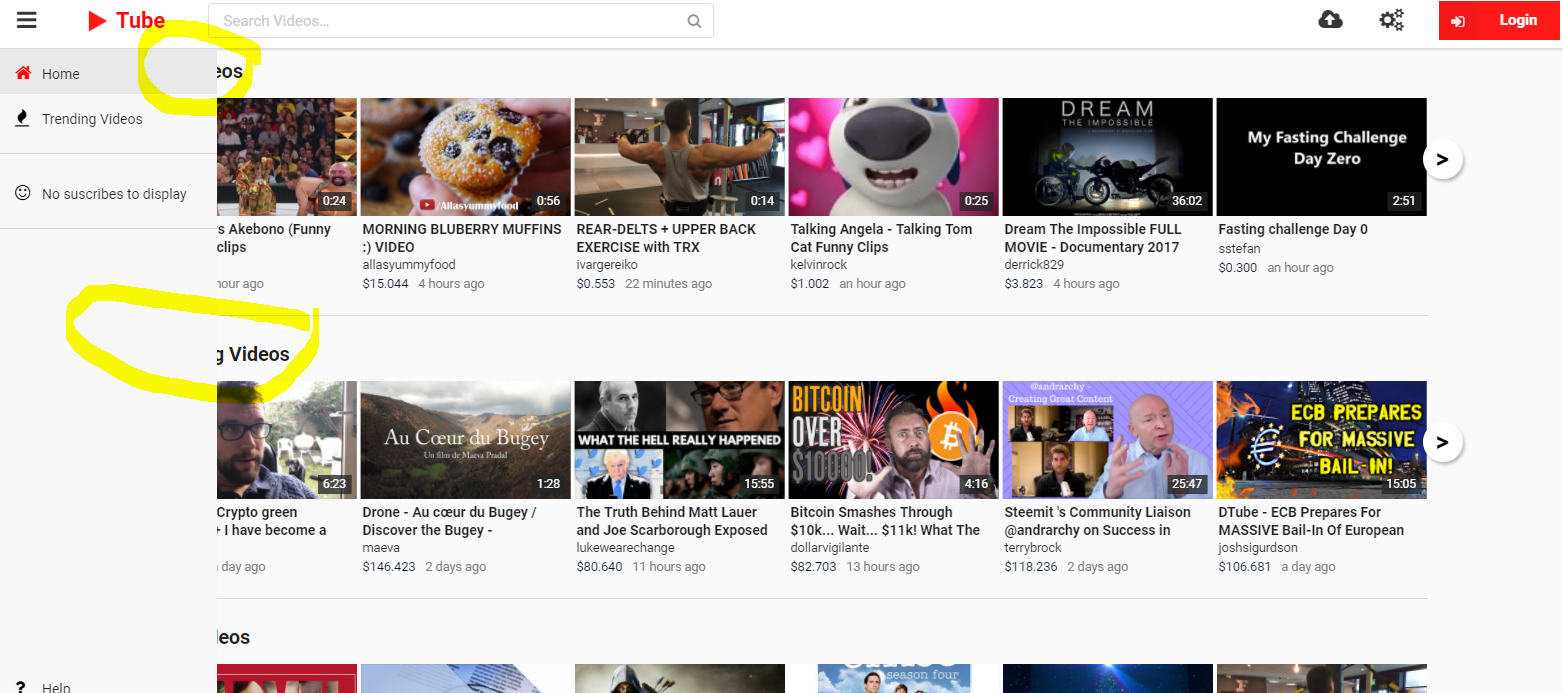 Proposed Solution!
The left tab should proportionally zoom in and zoom out so that overall coherence of the website can be maintained at atleast a 120% Zoom. This would enable the users who have weak eye sight to enjoy DTube fully without looking for magnifying glasses all the time!
System Used:
Windows 10.
Google Chrome.
Thanks!
---
Posted on Utopian.io - Rewarding Open Source Contributors
---