How would you like to go to an airport and buy everything with Steem? A dream? No a reality; buying tickets, food, merchandise and renting a car with Steem.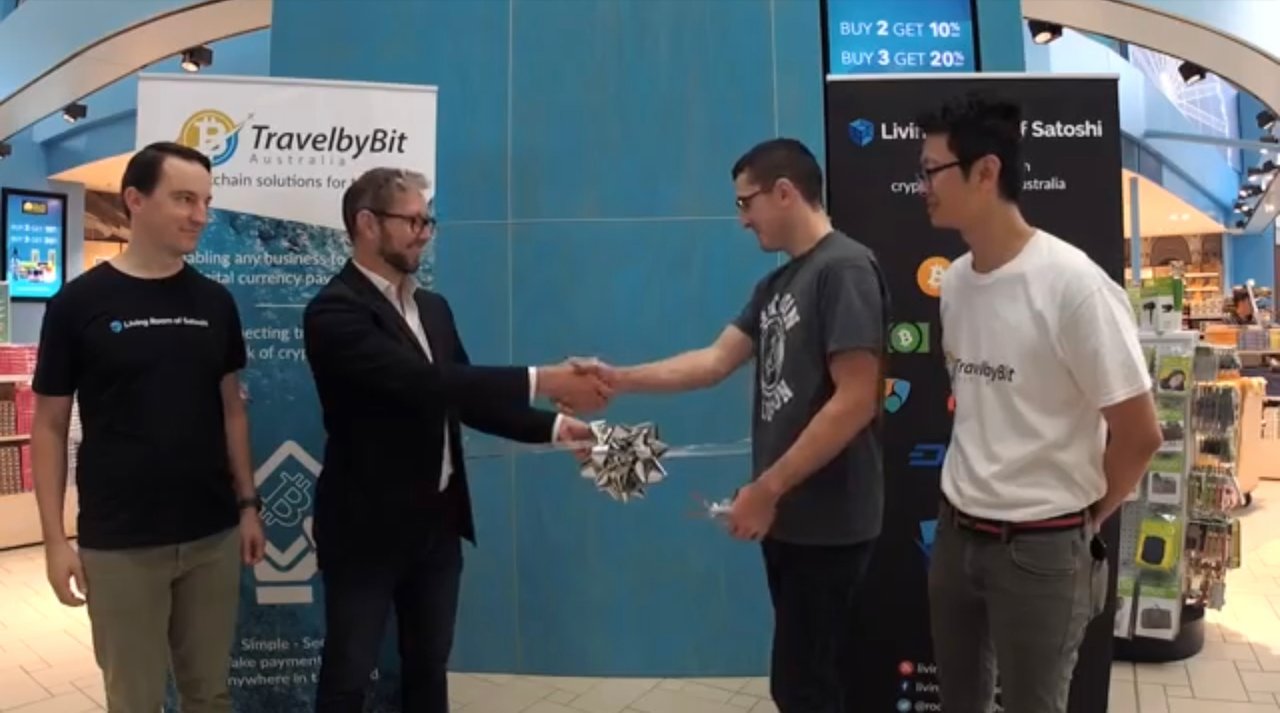 We all know that one of the functions of stores of value is being able to trade it for goods and services, like food, water, housing, clothing and transportation.
So how would you like to go to an airport and buy everything with Steem?
A dream?
No a reality; buying airplane tickets, food, merchandise and renting a car with Steem is possible at Brisbane Airport in Australia!
Yes, on this cloudy day I bring sunny news! I read an article was written by Jamie Redman, who is a financial tech journalist and his article appeared on the Bitcoin news webpage. The article entitled Brisbane International Airport is the World's First Crypto-Friendly Airport states that all merchants at the airport accept one of seven cryptocurrencies, including Steem! The article contains several interesting bytes of information. The airport at Brisbane, is the third busiest in Australia. The merchants have entered into an agreement with payment provider Travelbybit a payment provider. They accept seven cryptocurrencies including our favorite STEEM!
Further research reveals
Every merchant at the airport was able to convert. The software and hardware system which made this possible is a " turn key" service provided by an outside vendor. This means it can be also installed at other airports, train stations, rental car establishments and any place that has goods and services where the merchant is willing to install the system.
This system built by "Travelbybit allows retail transactions with cryptocurrency.
Who is TravelbyBit?

TravelbyBit is an Australian-based travel booking agency that allows you to pay for your travel services, such as flights, accommodation, cruises, tours, and more, in a range of cryptocurrencies and traditional payment methods.
TravelbyBit is a registered digital currency exchange provider, which allows them to convert cryptocurrency to fiat currency. Therefore, we do not have to rely on a third party payment processor to process any purchases made in digital currency. They allow the customer to pay for an item in cryptocurrency, then they give the merchant the option of keeping the cryptocurrency or they convert it to local currency, which is in Brisbane Australian Dollars. There are no fees for this peer to peer transaction.
Example Transaction
https://m.youtube.com/watch?v=HkhKM-IfodA
More Explanation for buying tickets
Search for flights or accommodation on the TravelbyBit website.
Select the flight(s) or hotel(s) that you would like to purchase.
Review your booking before continuing to the next page and enter the required details.
At the Confirm page, select any of the cryptocurrency payment options under Payment Details.
After reviewing your itinerary details, click Book and a pop-up window will appear. The pop-up page will display the amount due, a QR code and wallet address.
Scan the QR code with your mobile wallet and follow the prompts in your wallet to send the transaction. If you are using a wallet that does not have QR code scanning functionality, such as a desktop wallet, copy the address into the send function of the exchange or desktop wallet, along with the exact requested amount in cryptocurrency, and send the transaction.
A green tick will appear on the TravelbyBit website if your transaction is successful. You will receive an automatic confirmation email shortly after your payment has been sent.
Once your booking has been processed, you will receive your purchased travel products via a separate email.
Learn More About How TravelbyBit converted Brisbane Airport into a Crypto Friendly Airport

Learn Why Binance invested 2.5 Million dollars into TravelbyBit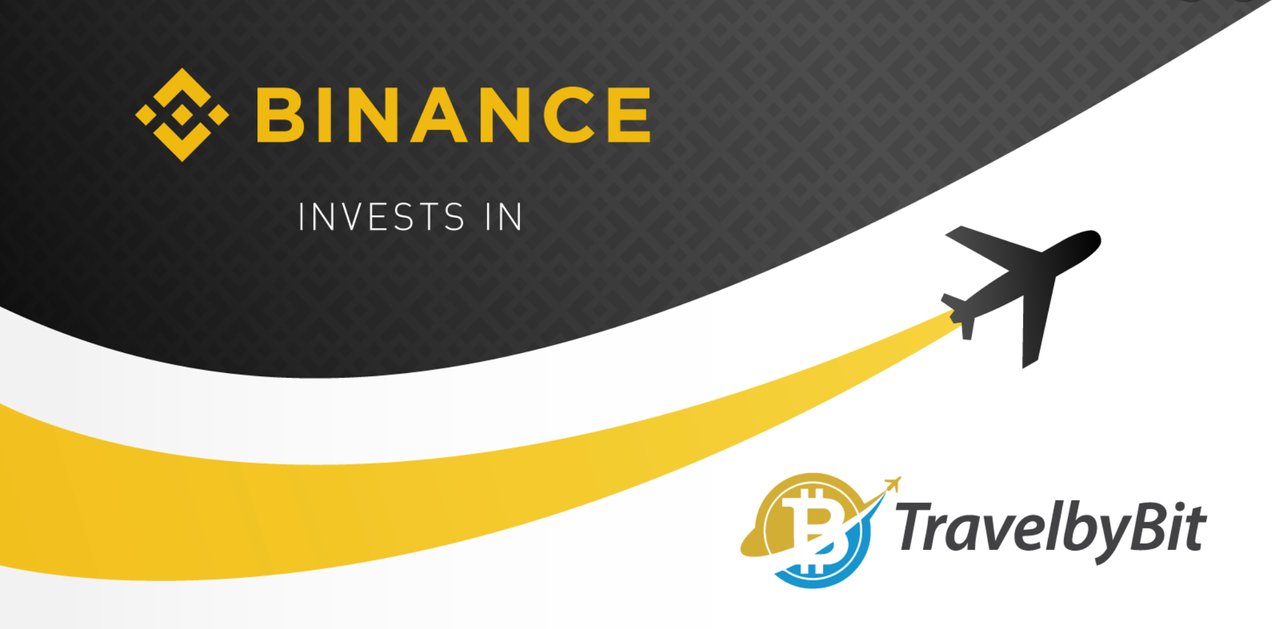 Source
BINANCE
Binance Invested 2.5 million dollars US in TravebyBit, the company behind the worlds first completely crypto-friendly airport, where you can buy everything with cryptocurrency. Binance invested as part of their longterm strategy to make the world cryptocurrency friendly.
Mass Adoption
This is a remarkable development because it indicates that the dream of being able to trade cryptocurrency for goods and services is being This ability to purchase goods and services" is necessary for the general populace to to value cryptocurrency and is central to mass adoption. As such this small news story is actually a big story.
Closing Thoughts
Yes this is good news. News stories like this are like sunshine on a cloudy day. Just as drop by drop, the rain literally wears down the mountain, story after story shows the real world utility of cryptocurrency. Mass adoption is coming, we just need to weather the bear and bull markets between now and then, and then gets closer every day.
✍️ by Shortsegments
Read other articlesby me on the Steemit Social Media Platform, where writers get paid for their content by the community by upvotes worth the cryptocurrency, called Steem.
Sources
https://news.bitcoin.com/brisbane-international-is-now-the-worlds-first-crypto-friendly-airport/
https://cryptonewsreview.com/brisbane-becomes-worlds-first-crypto-friendly-airport-over-30-stores-accepting-bitcoin/
https://coingape.com/brisbane-airport-accept-crypto-payments/
https://www.yaioa.com/h/brisbane-international-airport-becomes-worlds-first-crypto-friendly-airport/
https://cointelegraph.com/news/worlds-first-cryptocurrency-airport-in-brisbane