STEEM Food Tours #57 Grumpy Joe- Baguio City, Philippines/Wednesday walk by @tattoodjay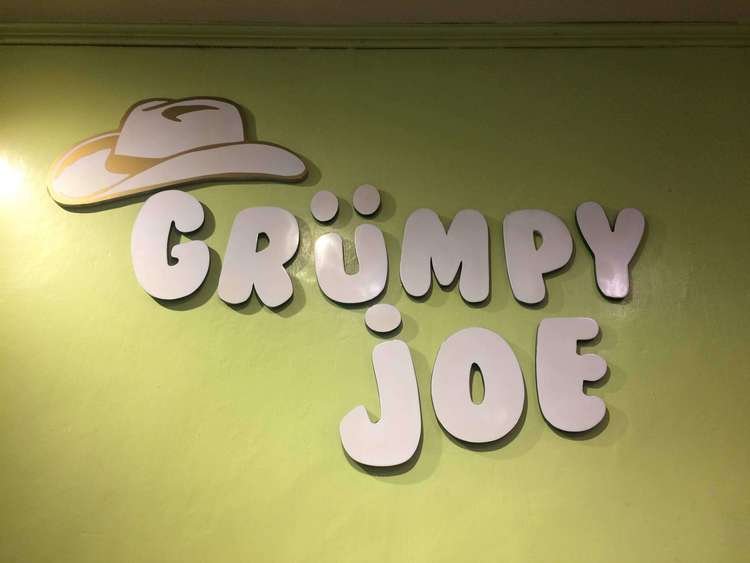 My colleague asked me if I wanted to eat dinner with him and our interns that rotated in our hospital before and I agreed with him. Our interns came from Ilocos to have their clearances signed. They wanted to eat in this unique place called Grumpy Joe because there is no other restaurant located there that is like this.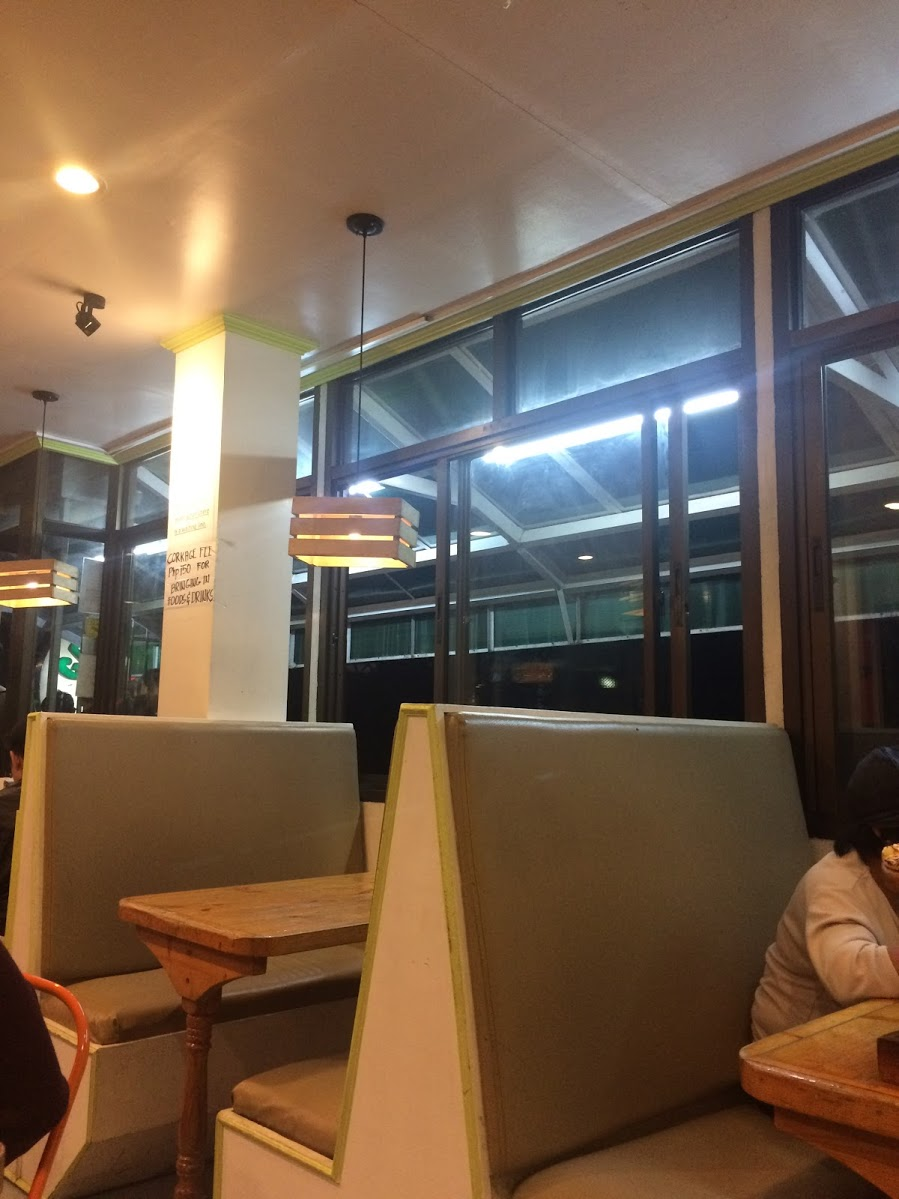 As soon as you enter the place, you'll see a lot of people who are waiting outside for their number to be called.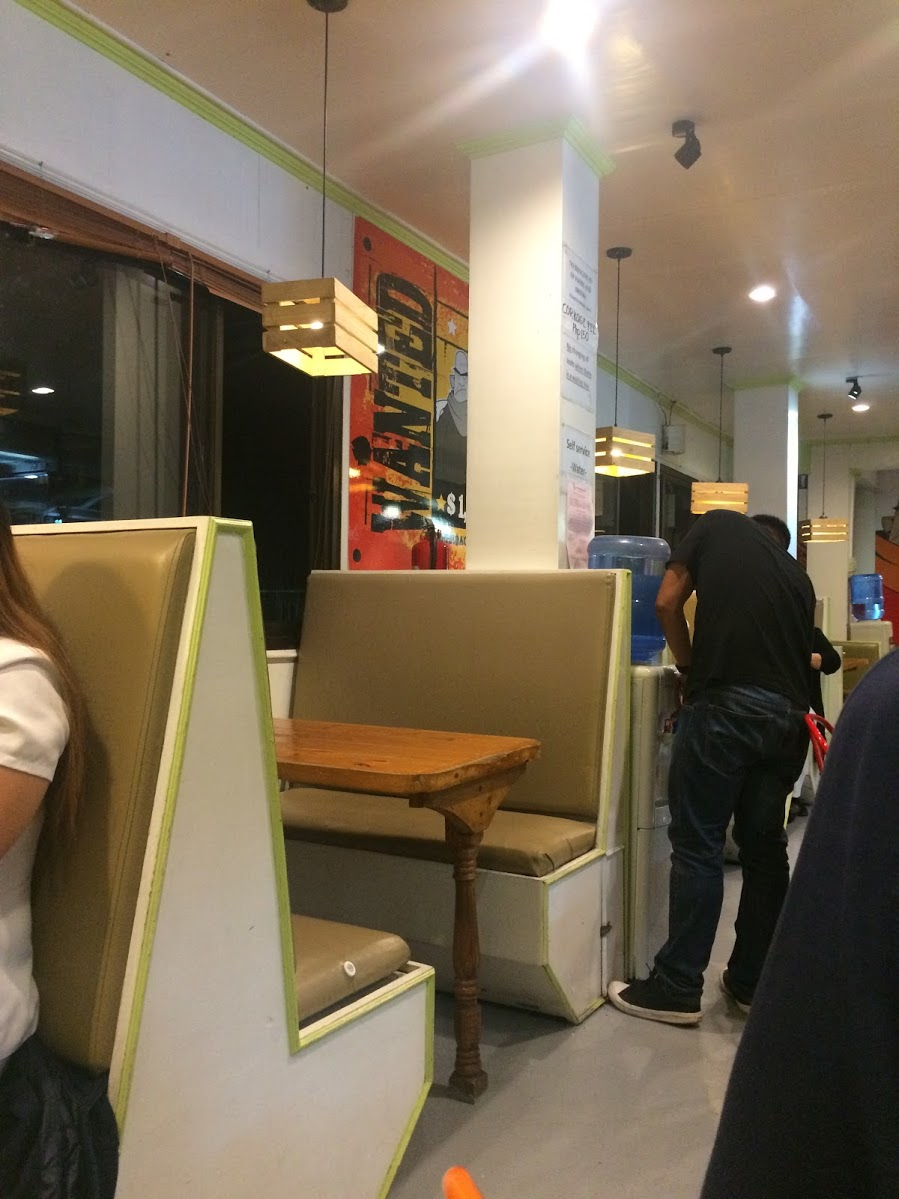 It was my second time eating here, I haven't eaten here for at least 2 years. This place got so popular that people would wait for their turn to eat.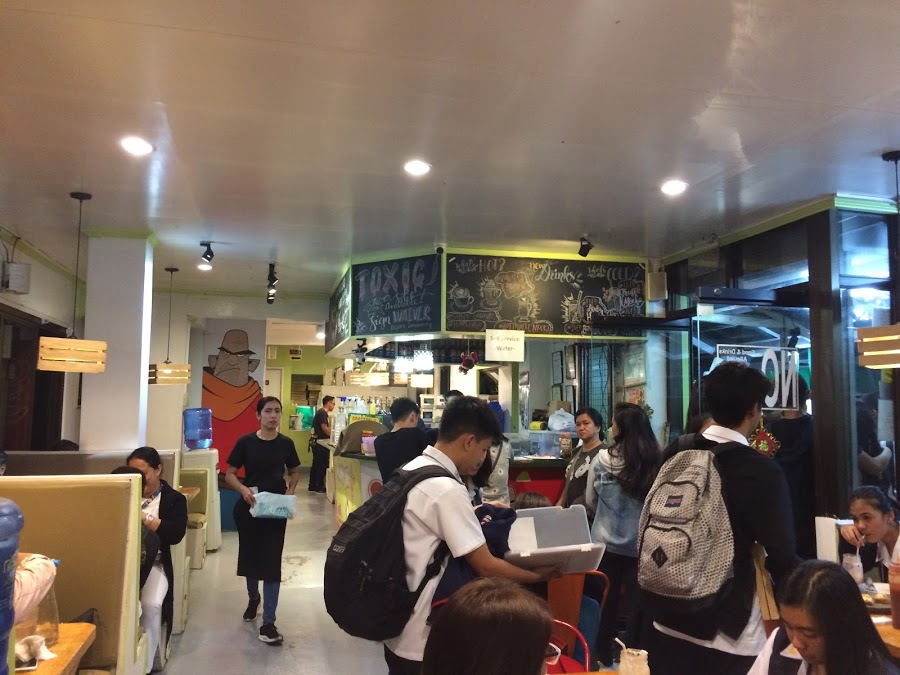 This place was very cozy but the only problem is that it can't accommodate all the people who are trying to eat here. A good thing was our interns were there already and reserved us a seat and ordered the food while we were on our way there.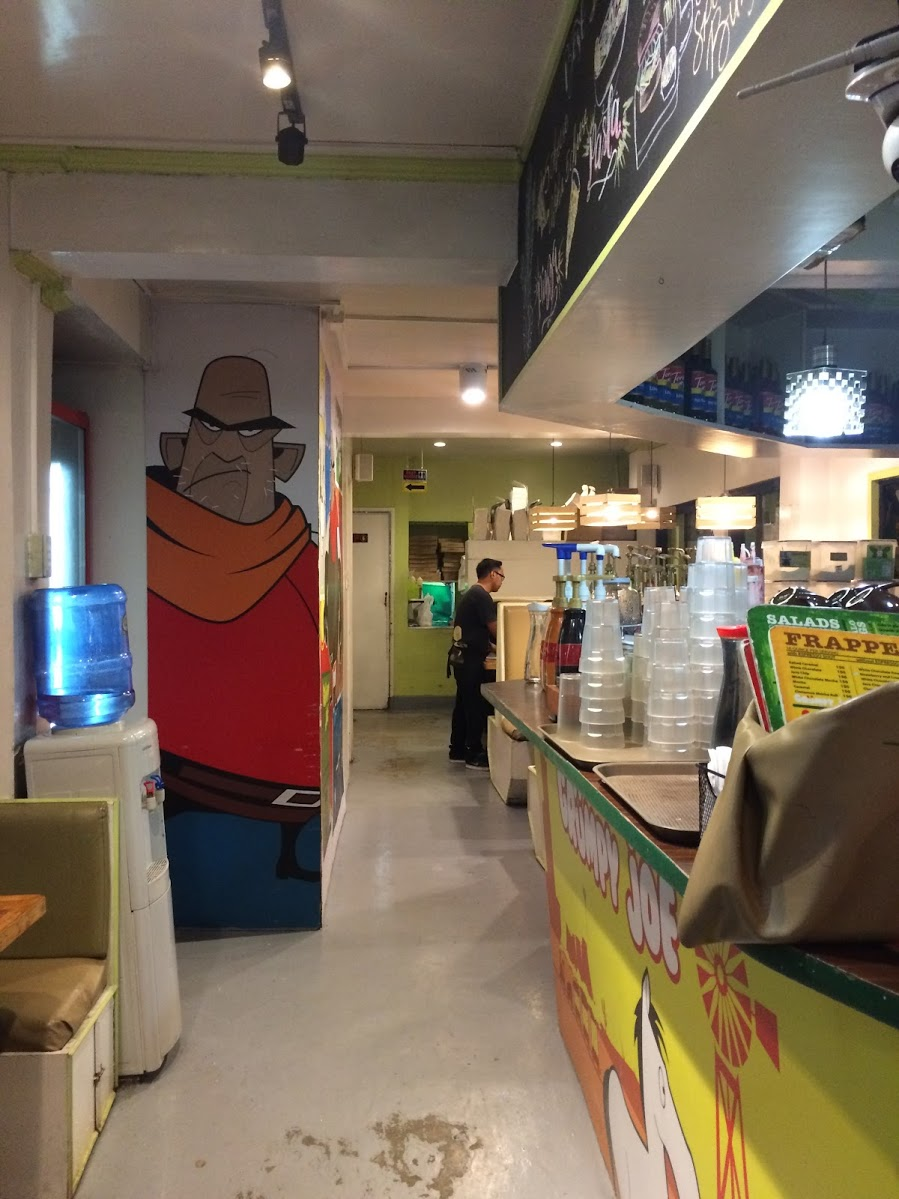 This is their menu
They have a lot of varieties of food. Salad Buffalo WIngs, Calzone, Fried Chicken, Rice Meals, Desserts, Chicken wing Platter and Combo meals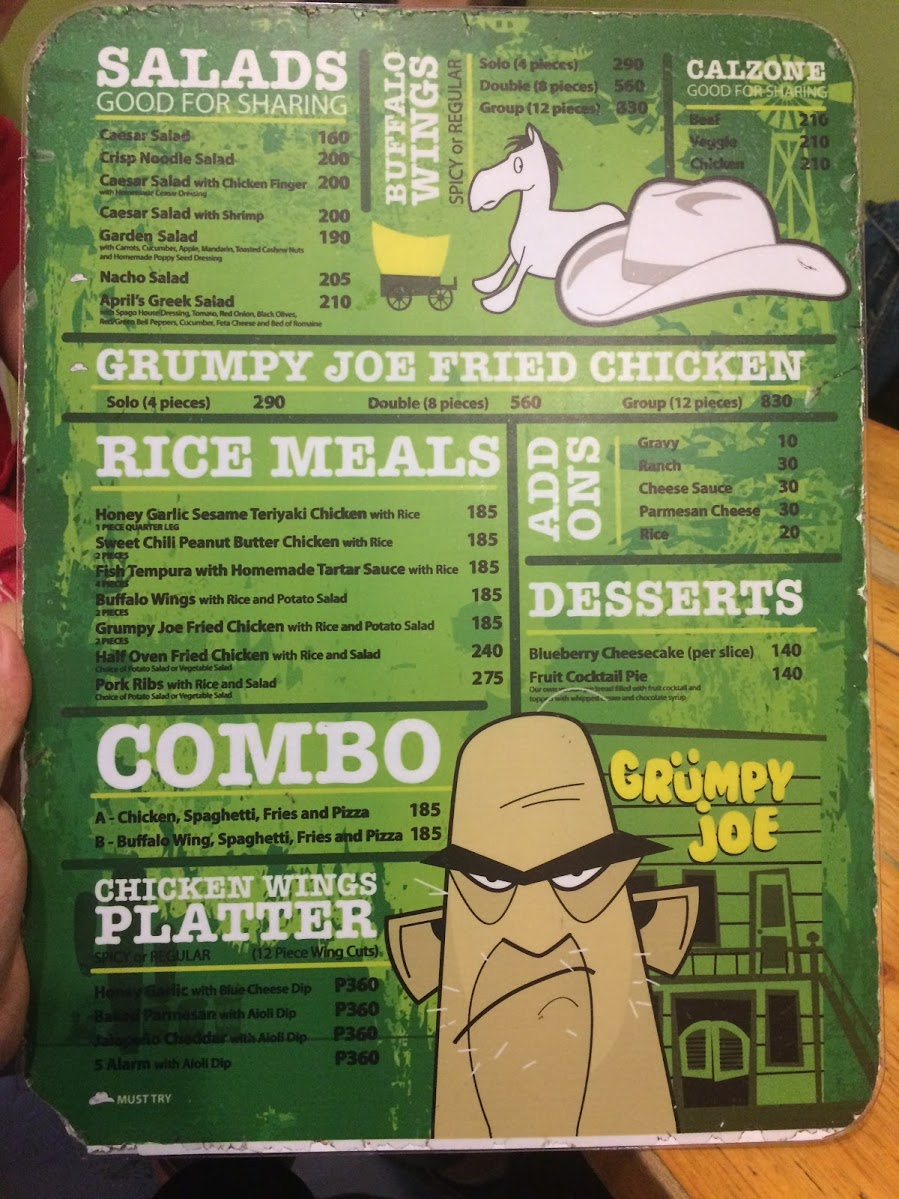 They also Serve Pizza, Pasta, Pizza Wrap Burgers and Sides.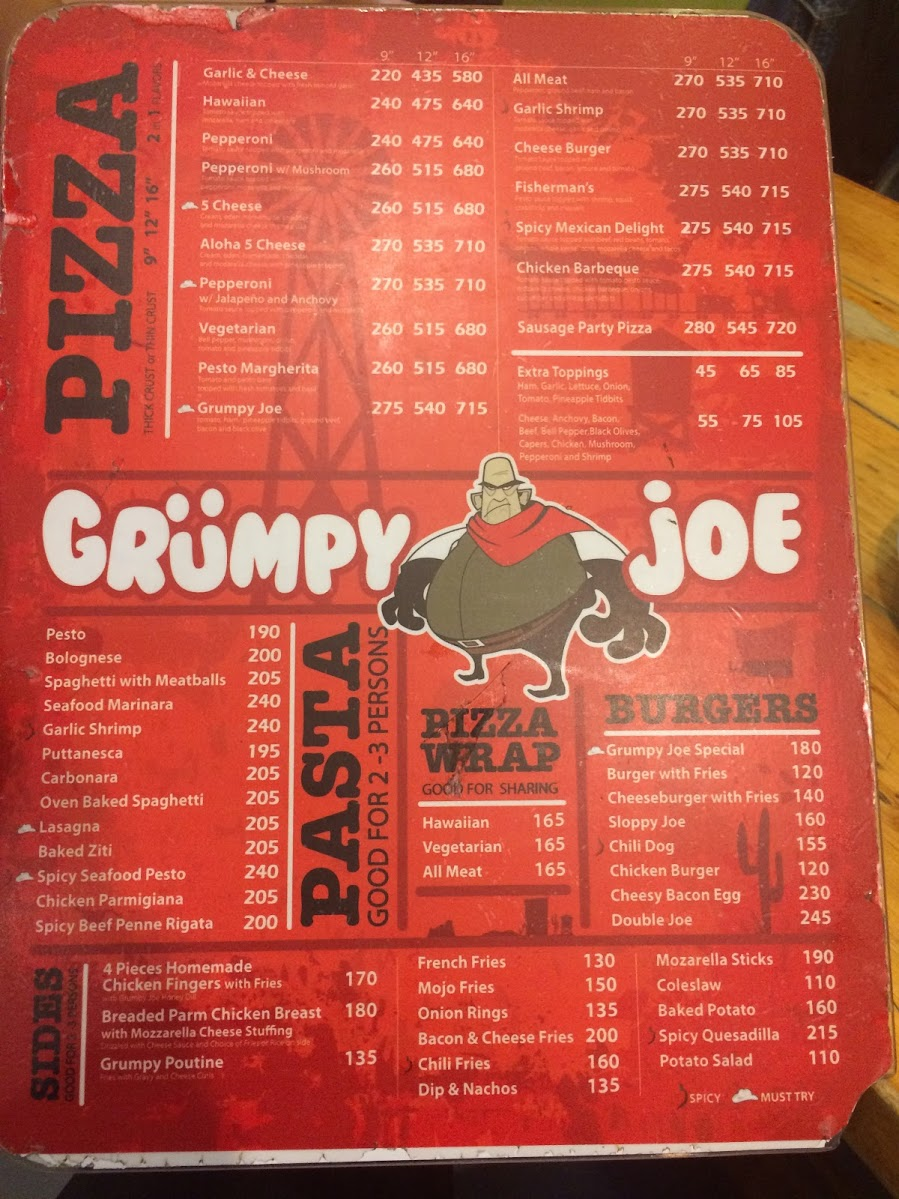 Here are the drinks Frappes, Mixed Lemonades, Yoghurt Smoothie cold and hot beverages.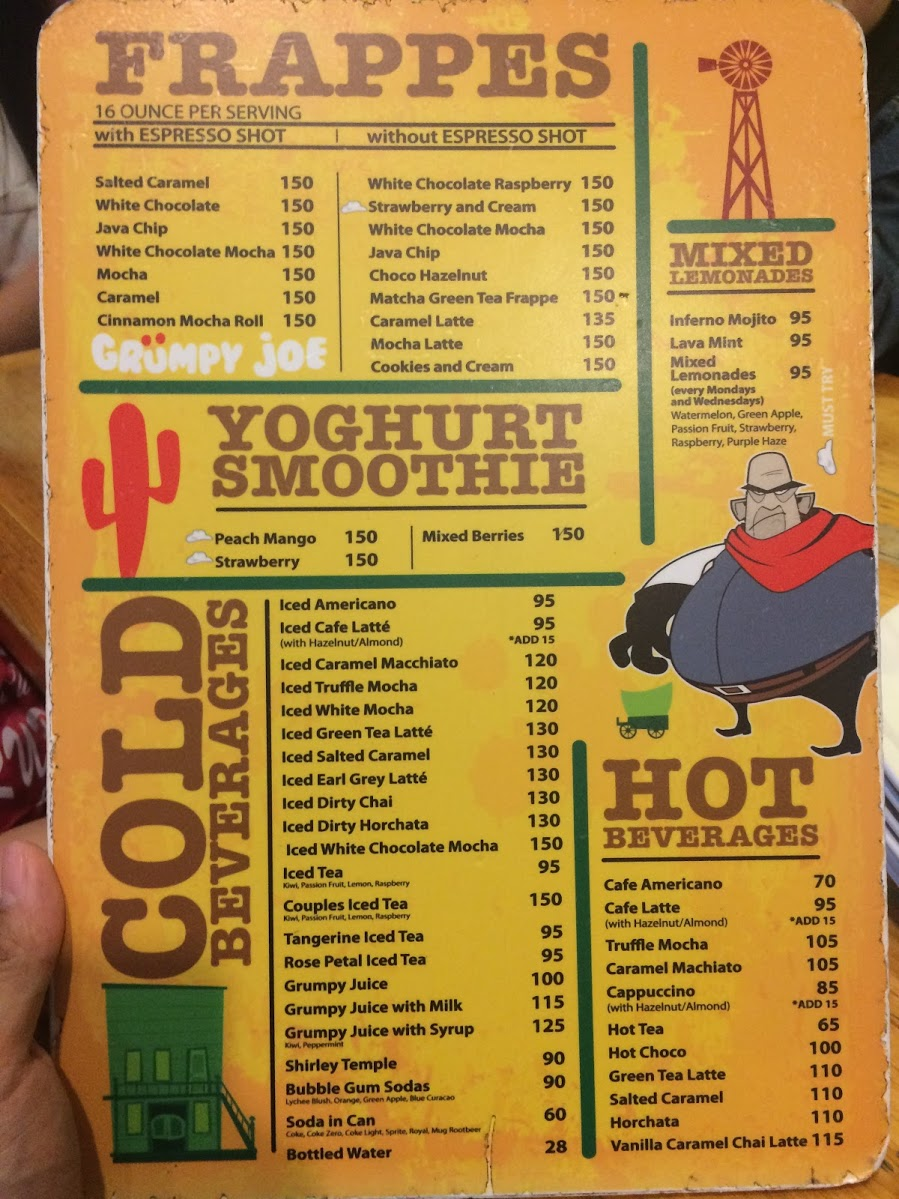 When they were serving the food I got shocked on what they ordered. There were a lot. They ordered Onion Rings with a sauce that tastes so good. The batter of the onion rings was tasty and not bland and the serving was a lot.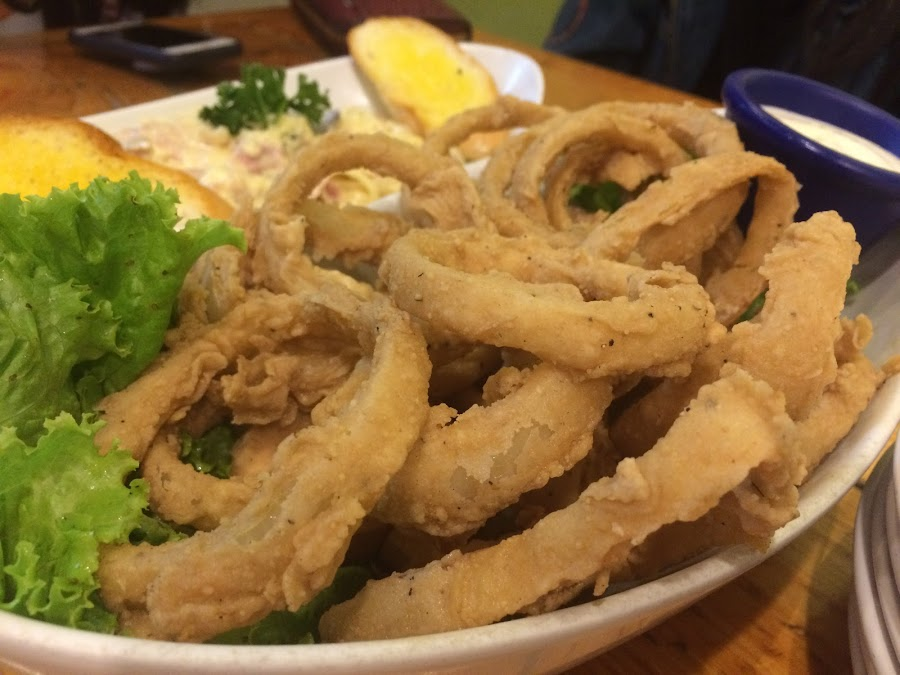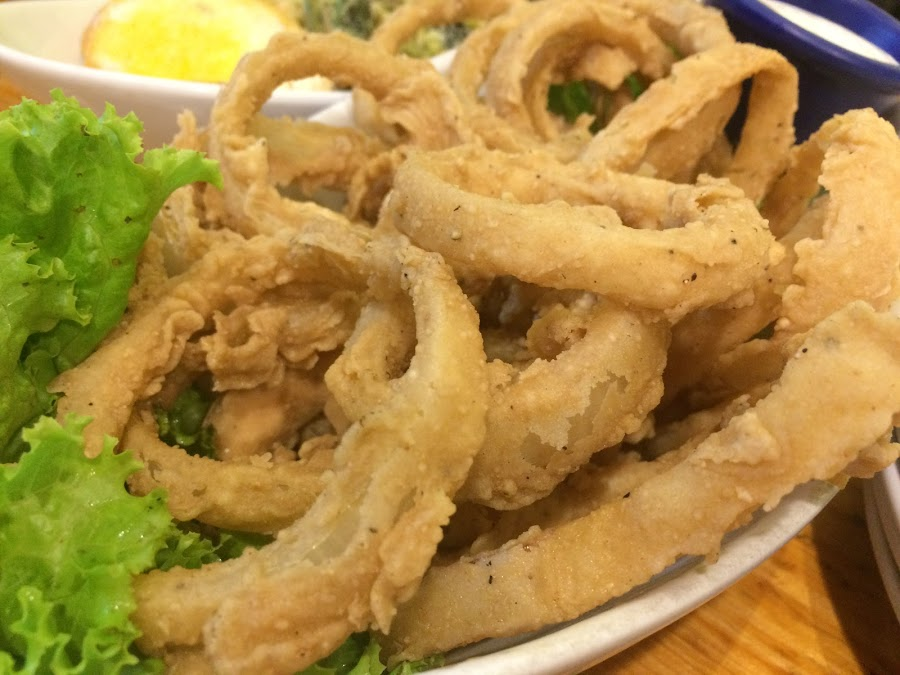 They also ordered Mozzarella Sticks look at the cheese oozing out from it. They served it with a sauce that made it taste like pizza. I cherished each bite from this appetizer.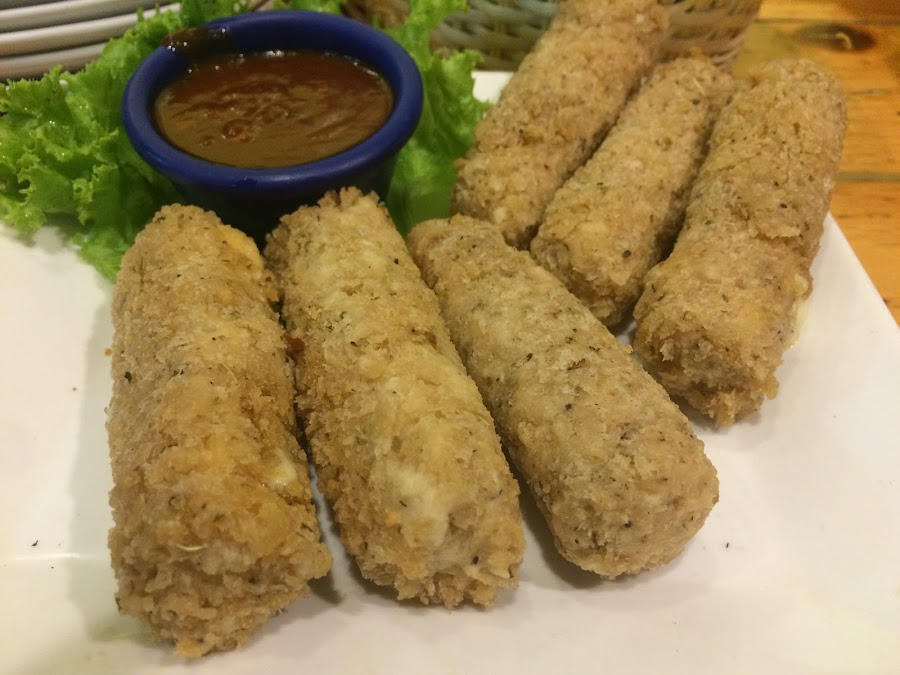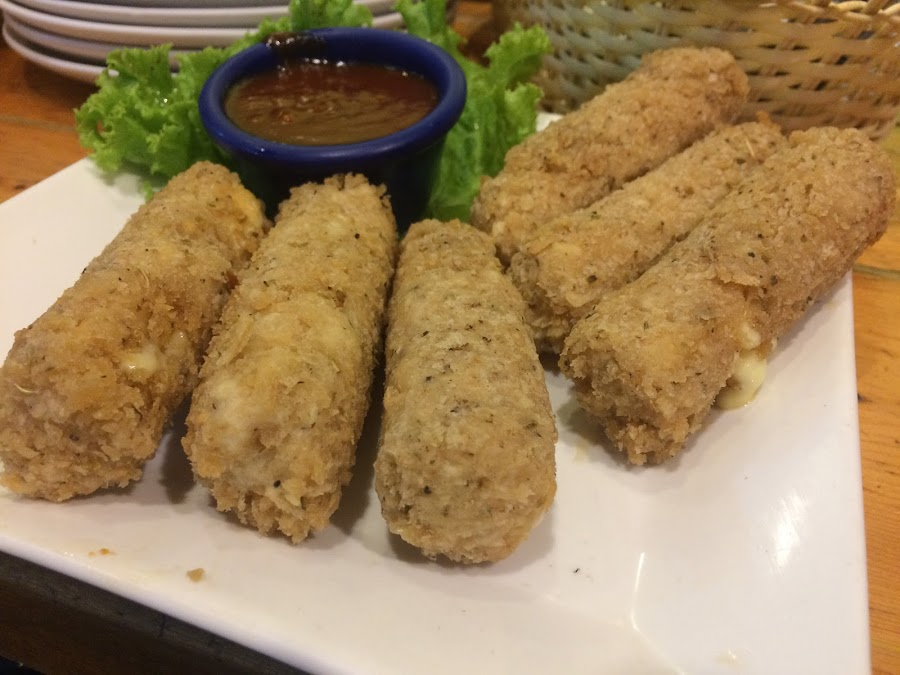 They also ordered Carbonara for our pasta. They were generous in giving a lot of ham and mushrooms in it. I just love the flavor of it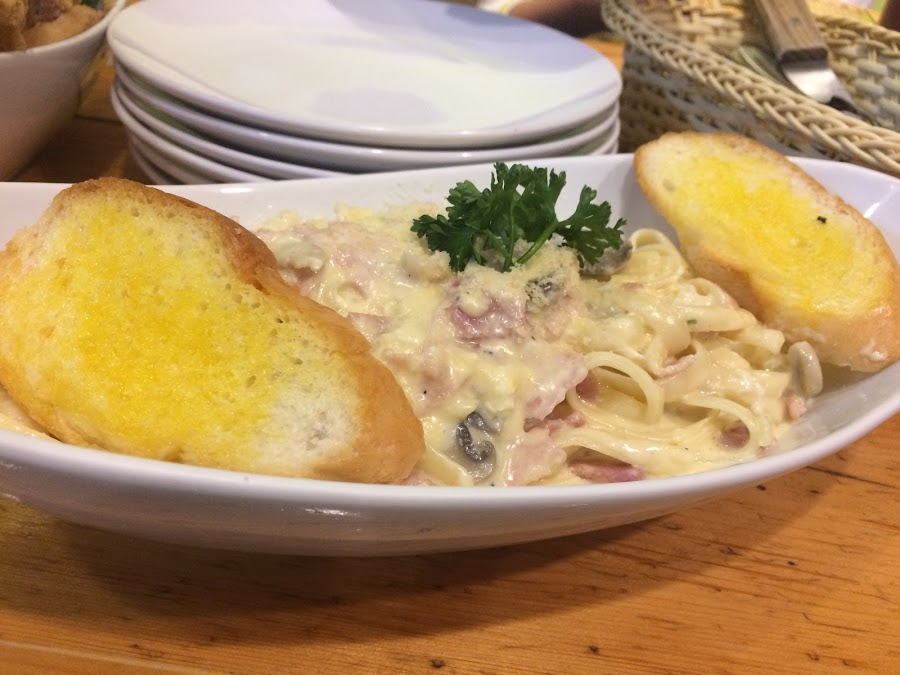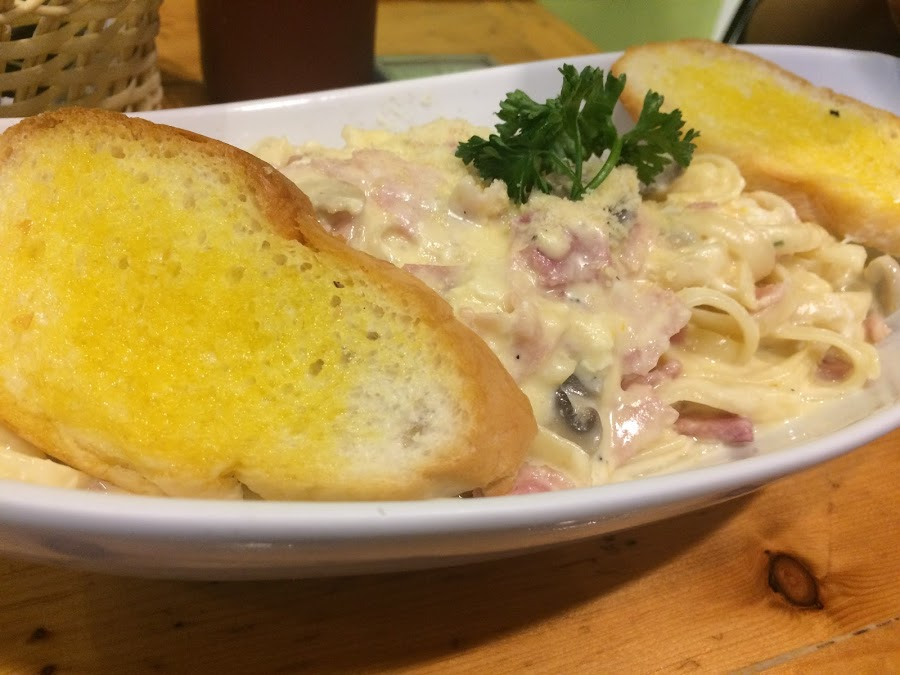 This was one of our requests the Spicy Seafood pesto. Look at it's presentation... Isn't it mouthtwatering. With all the shrimps, mussels, Squid and mushrooms paired with toasts.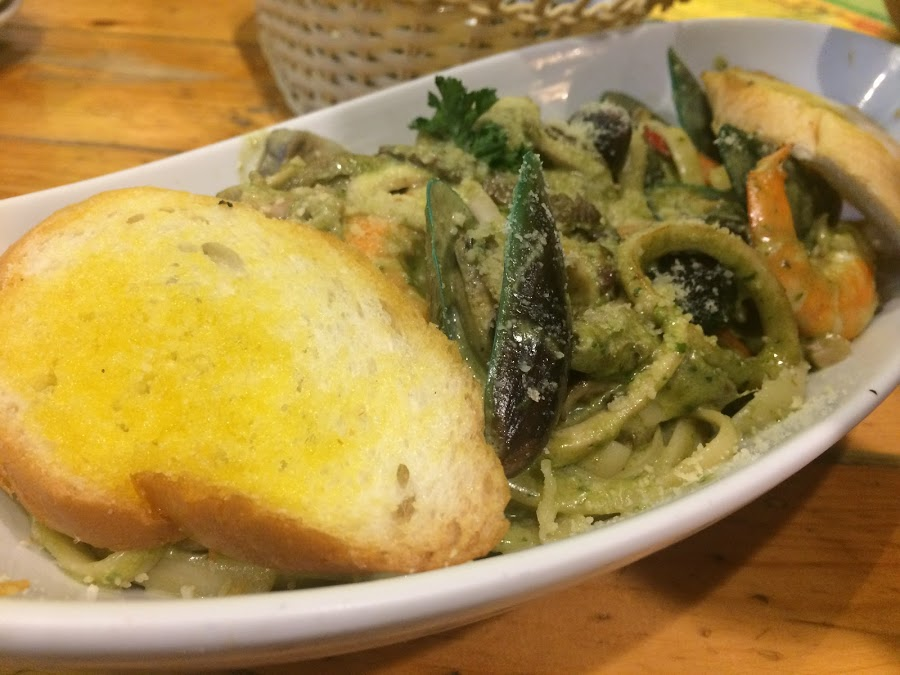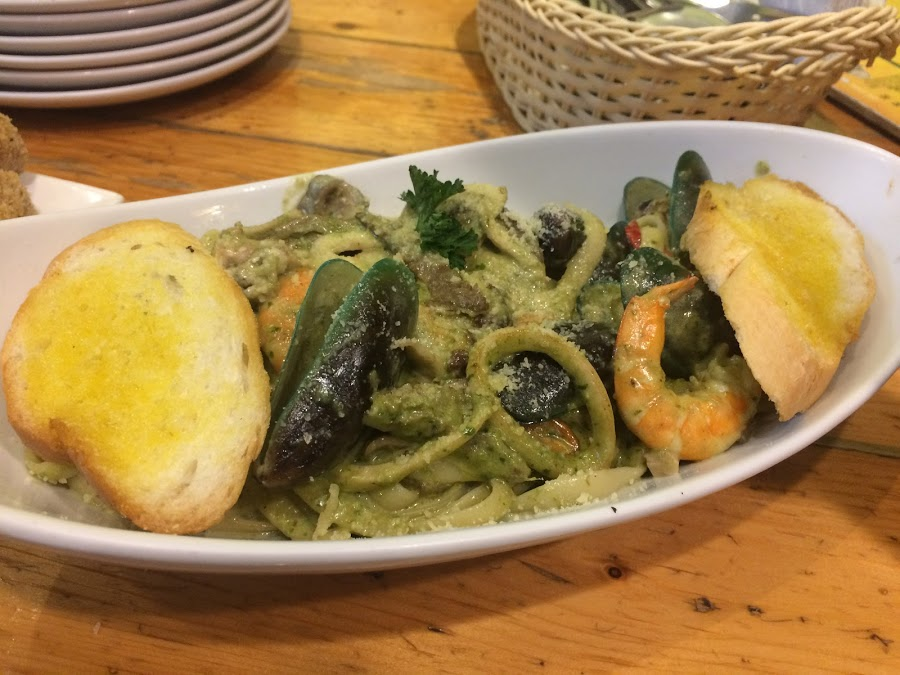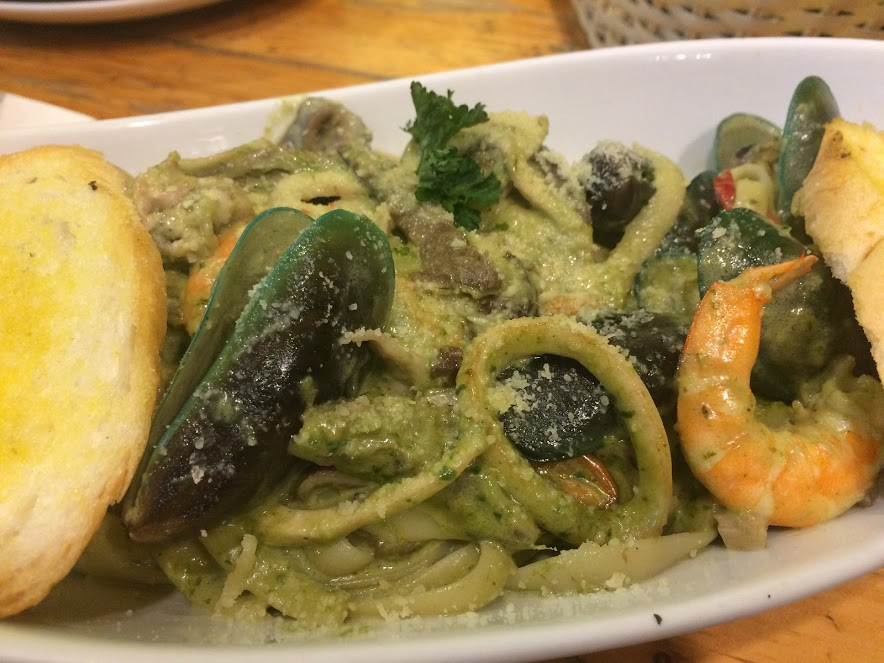 They also ordered a pizza, half of it was 5 cheese and the other half was aloha 5 cheese the only difference was there were pineapples. I also enjoyed the cheese Pizza and what I was doing while eating it was putting some of the sauce of the spicy Seafood Pasta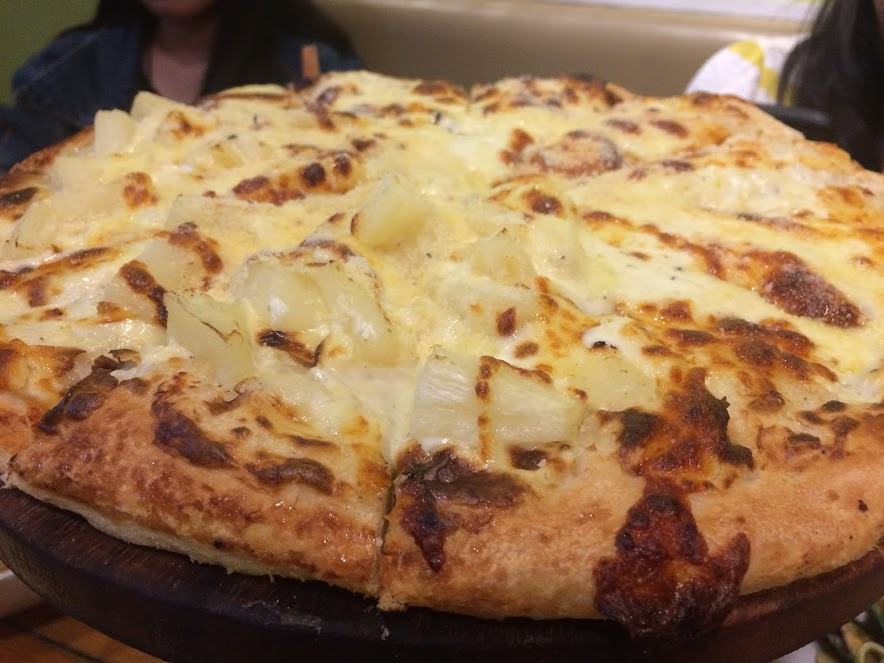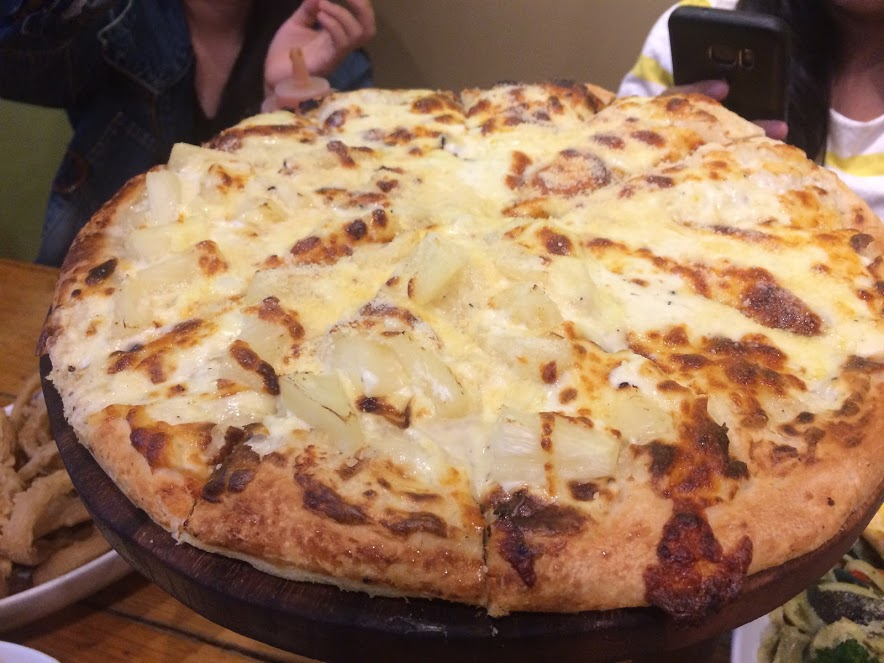 One of the friends of our interns ordered a burger and I wonder how did it taste haha.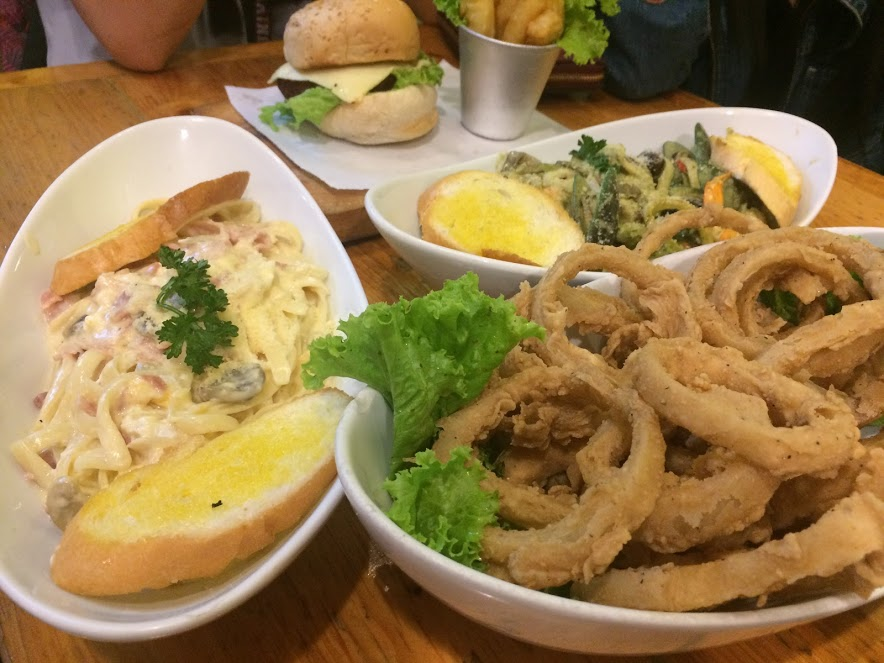 I didn't expect to eat that much that night. When all the orders came it was like a feast. We were not able to consume it all so we just let them take it home so they have something to snack on during their trip going back to Ilocos. This was a fun dinner catching up with them and ecouraging them to do their best when they would take their Board Exams.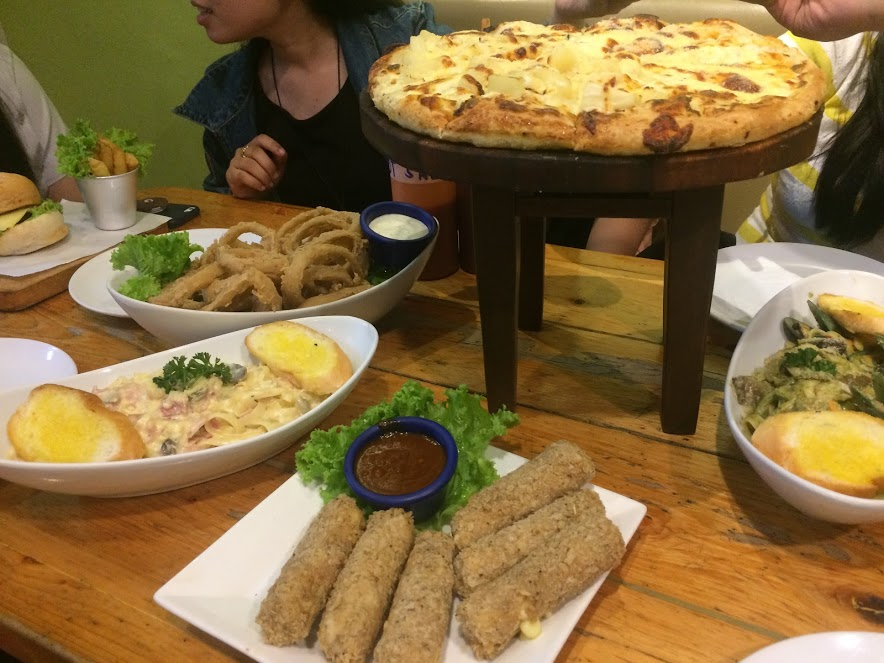 Here's my Wednesday Walk.
We actually walked from the hospital going to Grumpy Joe. It was a 1.3km walk.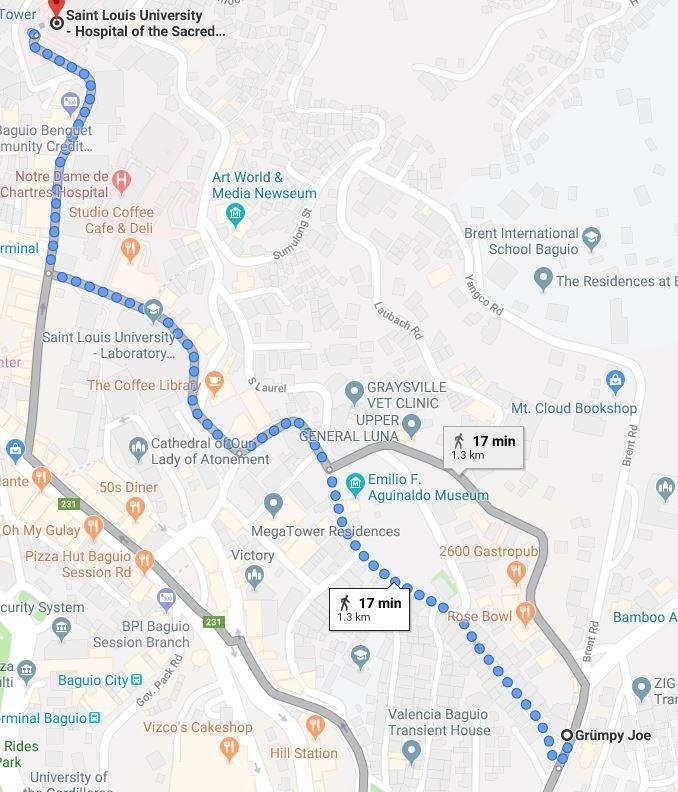 This place was at Happy Glen Loop Road, There are a lot of campaign posters there at the side because of our upcoming election.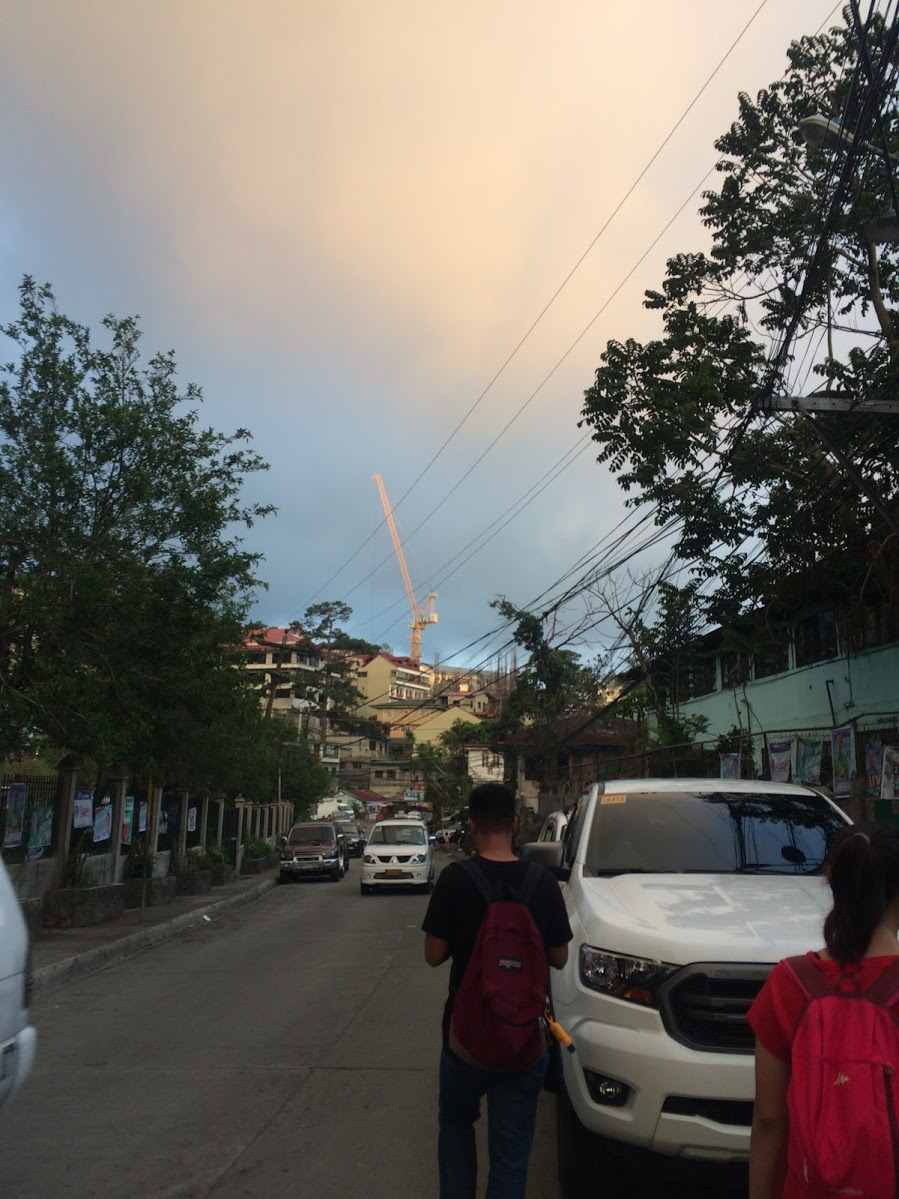 We took Jungle town street to go to Grumpy Joe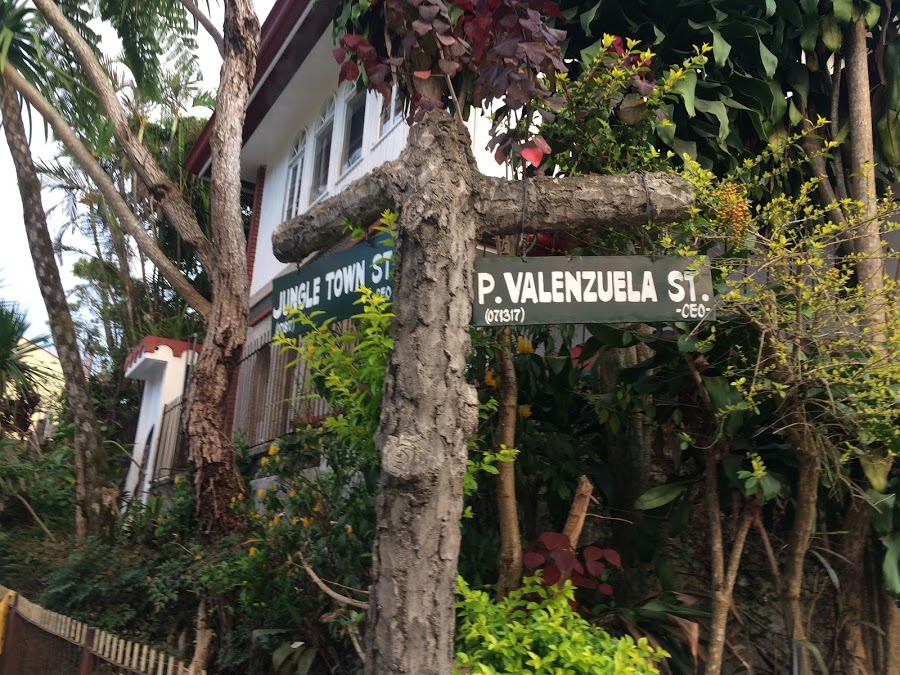 It was all uphill in this street.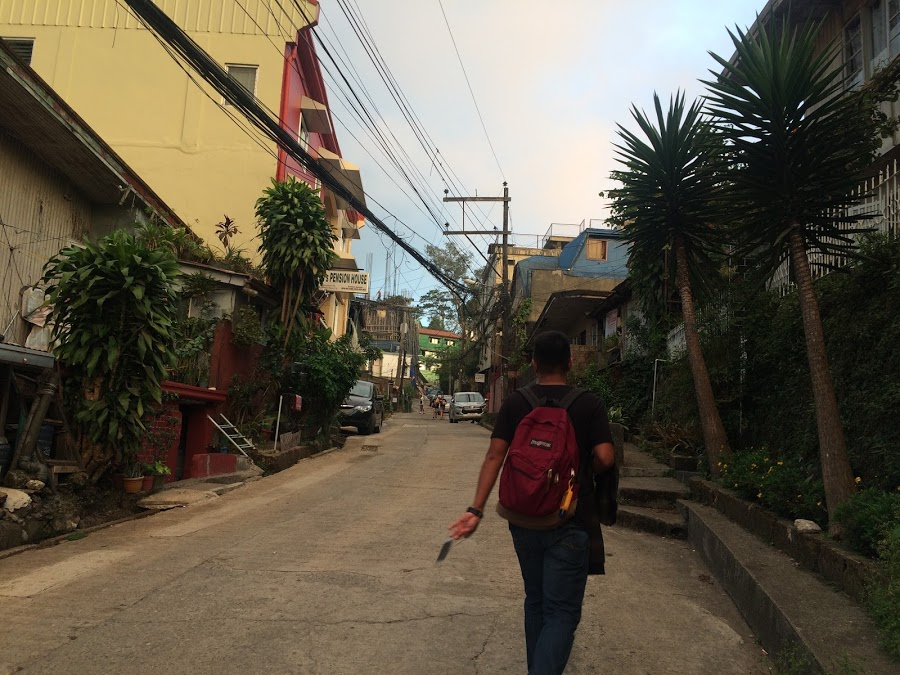 Here's a clearer view of the ongoing construction, I think they are building a condominium in this place.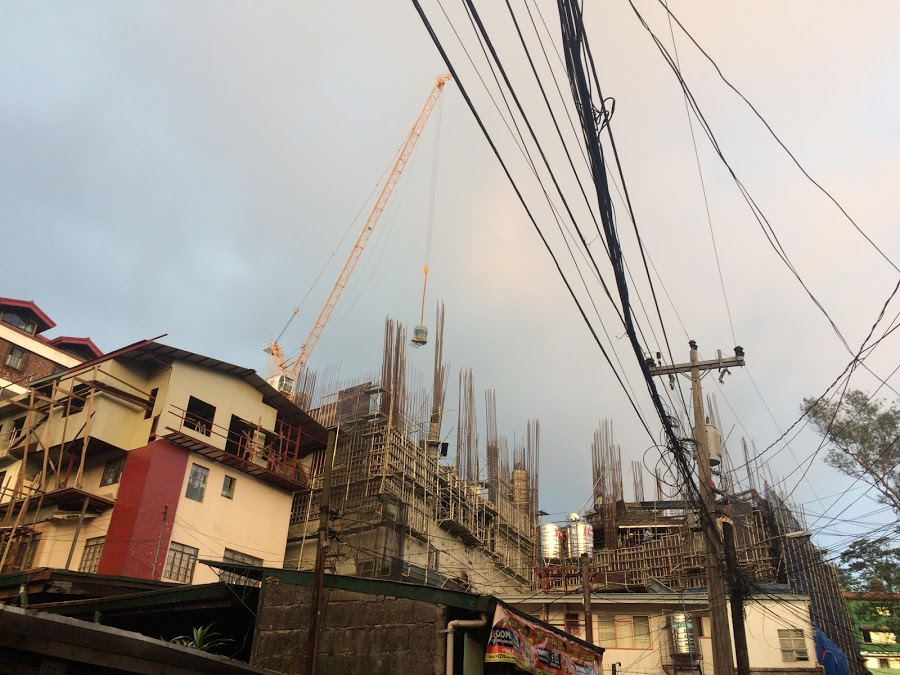 As soon as we reached the top we just turned left and that's where this restaurant is located.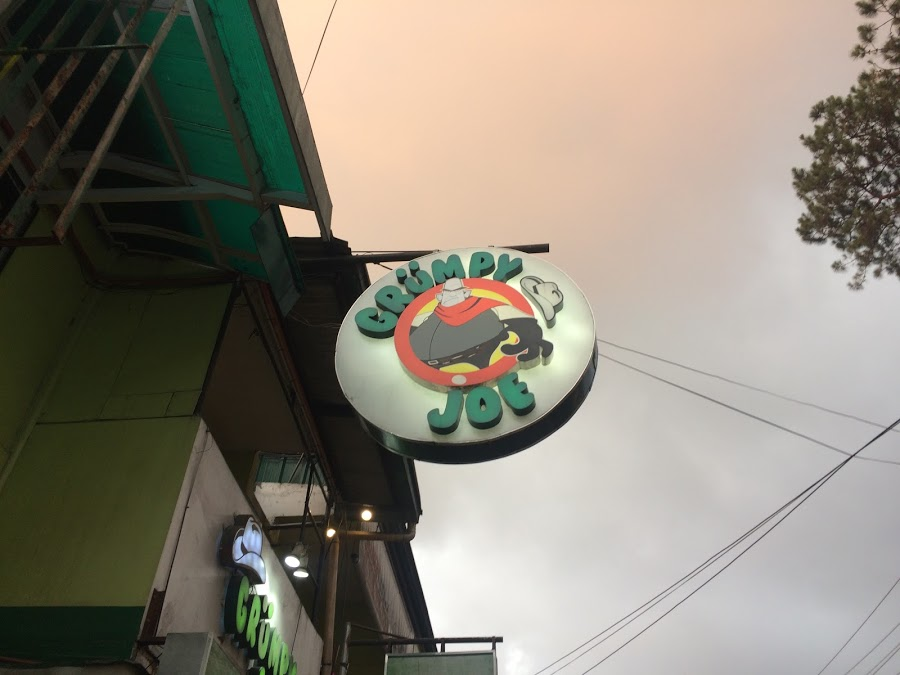 You have to climb this stairs because it is located at the second floor.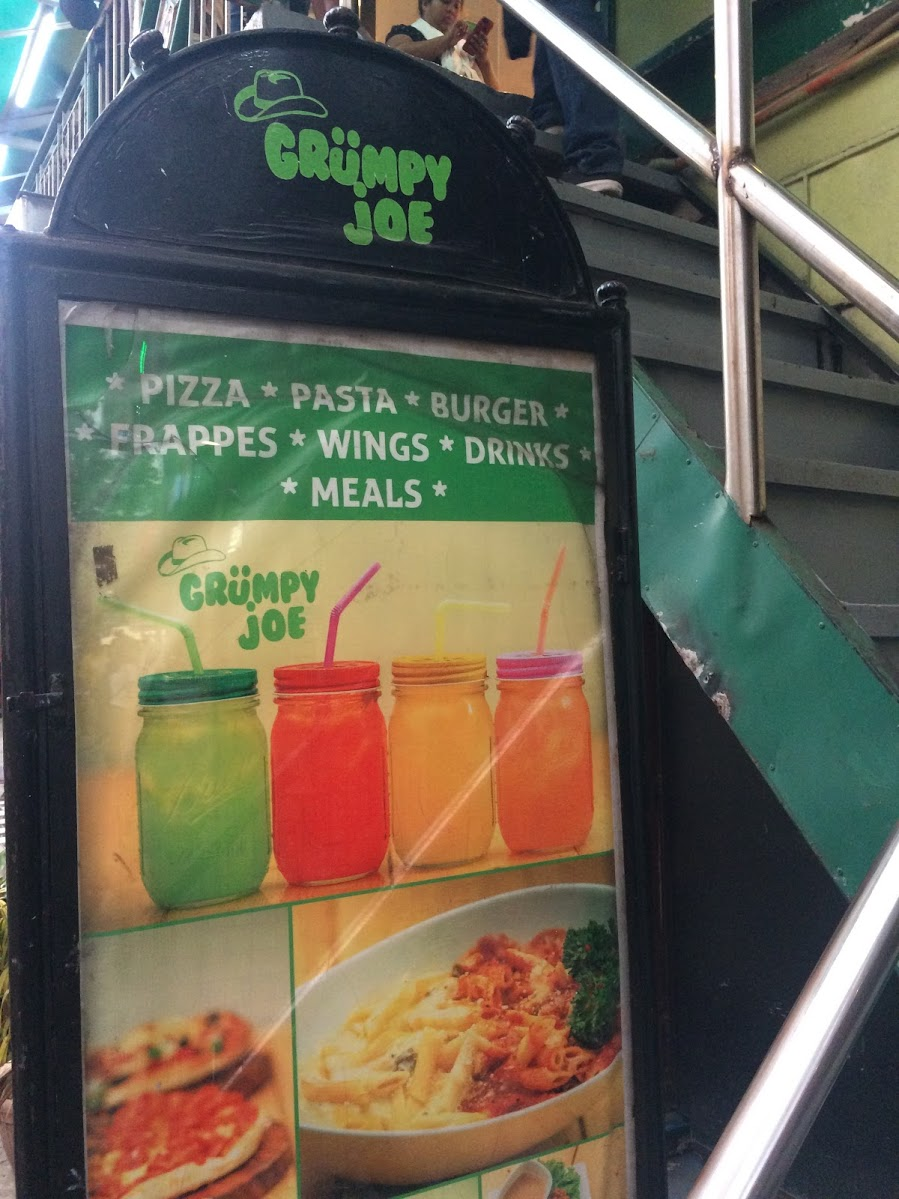 Thanks for reading!

Animation by @zord189



Please support @surpassinggoogle as a witness by voting him at https://steemit.com/~witnesses and type in "steemgigs" at the first search box.

You can also give him witness voting decisions on your behalf, visit https://steemit.com/~witnesses again and type in "surpassinggoogle" in the second box as a proxy.

Please also support @good-karma as a witness by voting him at https://steemit.com/~witnesses and type in "good-karma" at the first search box.

I also want to thank @esteemapp, @rynow, @fitinfun,@blocktrades ,@jaynie, @bayanihan, @tattoodjay, @steemitbloggers and @dynamicsteemians
for all your support

---
Buy/Trade Cyrptocurrency:
KUCOIN
Binance
BitMex- Leverage Trading
Need something transcribed or want to become a transcriber click on the banner



I want to thank @esteemapp, @rynow, @blocktrades ,@jaynie, @bayanihan, @tattoodjay, @fitinfun, @steemitbloggers and @dynamicsteemians
for all your support

---

---
Restaurant Information

Grumpy Joe



Leonard Wood Rd, Baguio, 2600 Benguet, Philippines
---
STEEM Food Tours #57 Grumpy Joe- Baguio City, Philippines/Wednesday walk by @tattoodjay
This post participated in the Tasteem contest Your weekly choice