Coinmarketcap 06/11/2019
Hello, I hope all my dears followers are well and also the new readers who arrive every day, I come to share what was the closing of the market for this day:

Today the market does not know whether to say a bull day or better an increase due to the fact that a minimum percentage increase in the market on this day which corresponds to "0.79%"


Graph
The graph of this day is a mountain in descent plus a mountain in ascent that is to say we started the first hours of the day very stable after that a period of descent began during the morning there it remained stable for a few hours and after lunch the market recovers what has been lost and there are some small corrections, that small increase and recovery helps today is the second consecutive day that we closed positive the cryptocurrency market.

Today is GREEN DAY 👍 many currencies close positive but among them the main BTC and ETH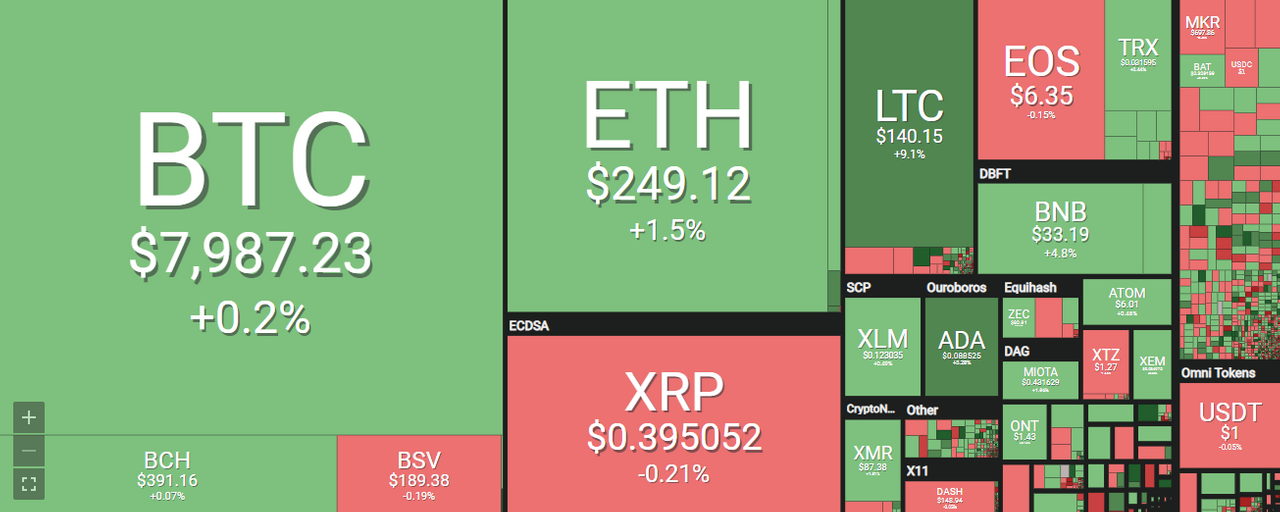 Colors of the Market

The greater the effort, the more meritorious is the triumph.

Cuanto mayor es el esfuerzo más meritorio es el triunfo.



Design Made to: sevillaespino