Season Rewards and @senstlessmonster account updates - Basic Card Pack Experiment Udpate
Account update - Starter Deck Experiment
I started this account with just the basic starter pack. I did transfer in the following level 1 cards for the first few days.
SEA GENIE
CREEPING OOZE
VAMPIRE
Rusty Android
Highland Archer
These may have allowed me to win an extra game or two, but are infrequent cards in my lineups. These cards were all sent back today, bringing this account back to the starter pack plus reward cards only.
Rewards List -
Hobgoblin
Creeping Ooze
Rusty Android
Sea Genie
Wood Nymph
Sea Genie
Phantom Solider
Season Rewards - I made it to the Silver League!!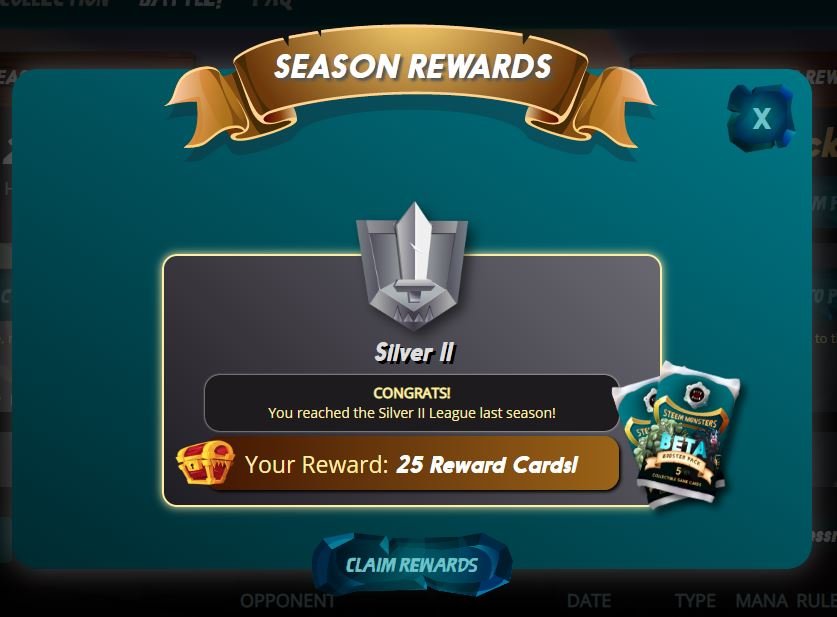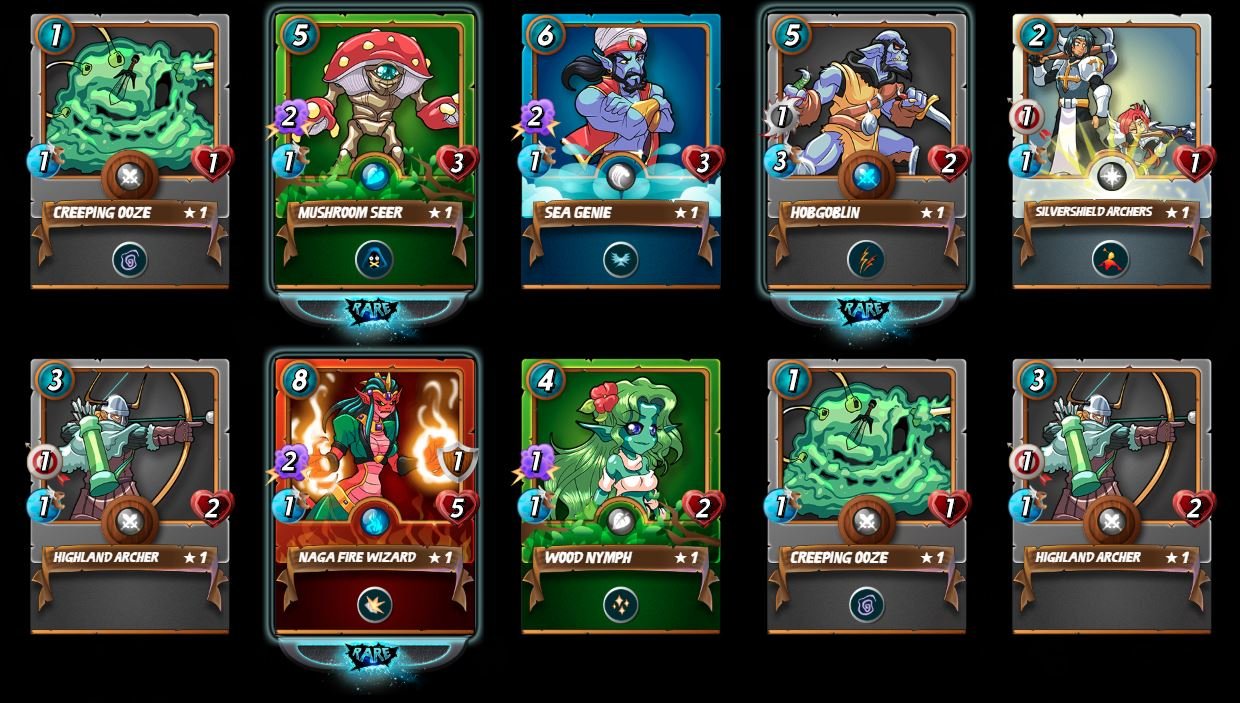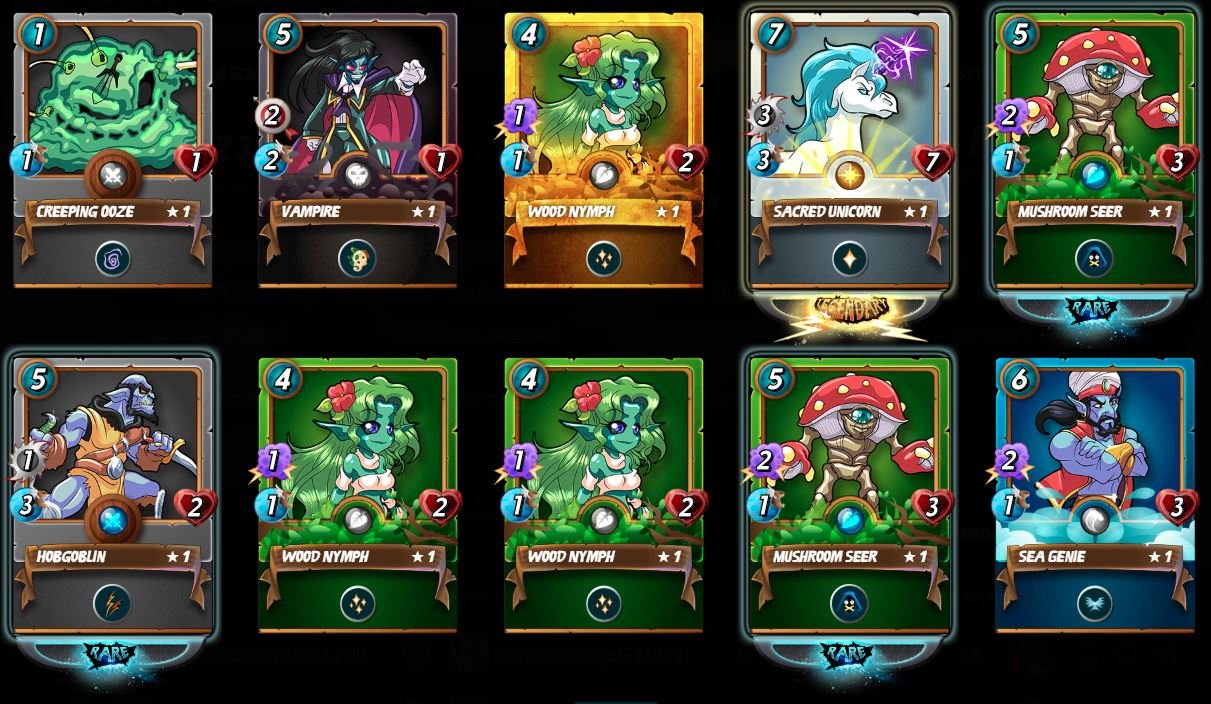 Great Cards - Highlights
Naga Fire Wizard
Gold Wood Nymph
Gold Pirate Archer
Sacred Unicorn
Here is the breakdown in details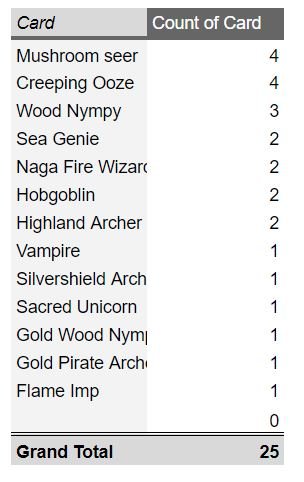 This brings the entire team to 32 basic card units from reward cards.
No Purchases yet
No won cards yet (Steem Post Giveaways)
No sales yet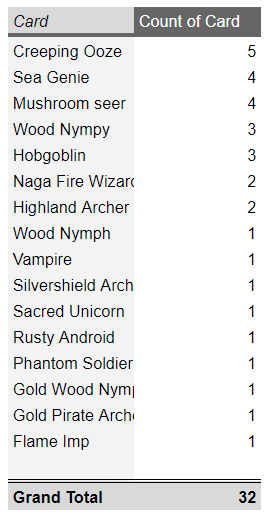 Other Updates
I am going to wait for my daily challenge until later tomorrow until I hopefully make it back to silver. I would rather set the clock back 12 hours than only get 1 reward card after the rest. Its a risk but one I feel good with. This post will take all my VP for days, so I will be back with an update towards the end of the week, if anyone is actually reading these.
- No catchy tag line yet - No signature Images...
Senstlessmonster