Who said Monochrome food ain't sexy? Mud crab in Malaysia, pure awesomeness!
I am a huge fan of any kind of seafood and wherever I travel I always try whatever they have to offer. Malaysia's food is pretty affordable and ALWAYS delicious! Had to try their mud crab at a local spot and I must say I was not disappointed, they are pretty difficult to open and get the meat out but the flavor is still amazing!
---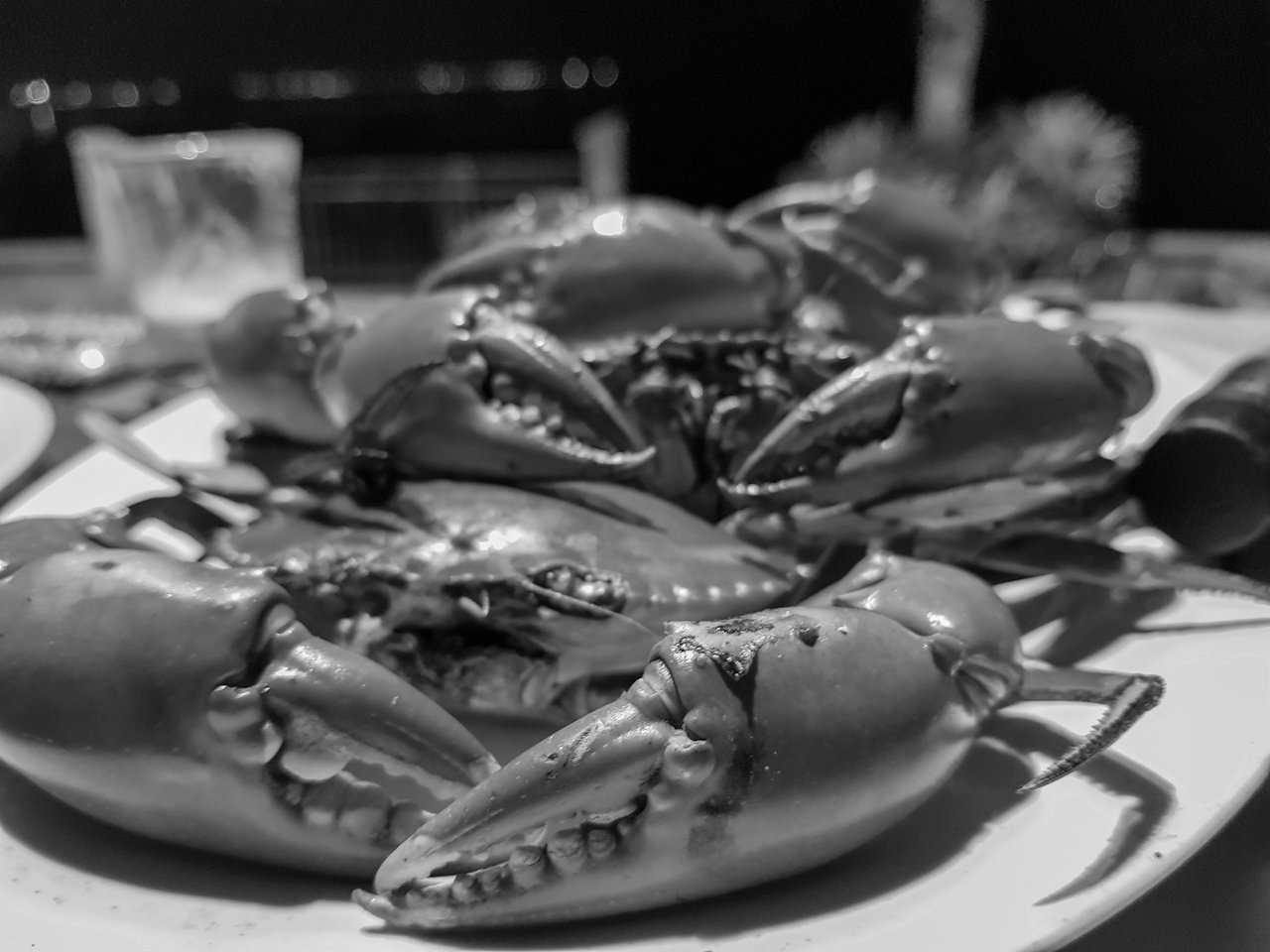 ---
Photo taken by me using the Samsung Galaxy Note 8
---
---
Did you hear about the Qurator witness? Qurator is my main project here on Steemit and it has grown to over 1700 members. We are proud to announce the witness is now live! If you like what I do here on Steemit consider voting for Qurator as a witness. =)

Via steemit.com.

Thank you for reading! Steem on Steemians!