Some Qurator Token News and Analysis | Round 2 Coming VERY SOON!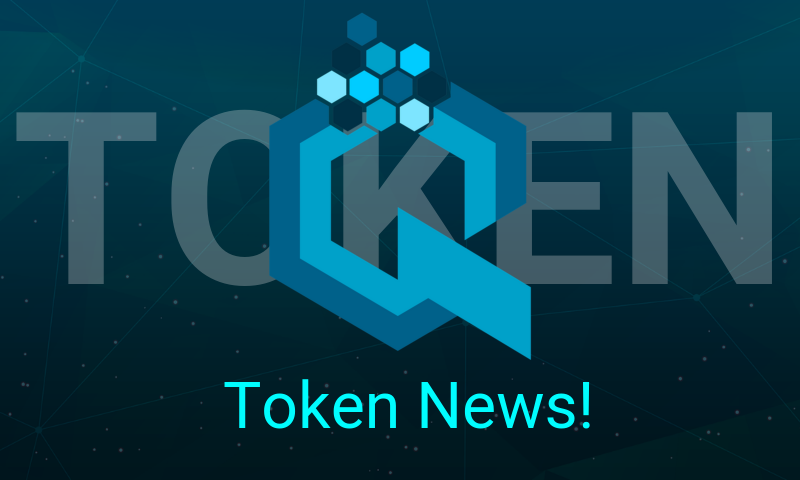 The new HF22 had a massive impact on Q's curation and we are now flying to a new height that I never thought possible. I remember back in the day when I started Q with @gingerninja I told him that if we can one day make 10 steem per day with curation I will be over the moon. Fast forward almost 2 years and here we are seeing numbers much, MUCH bigger than that.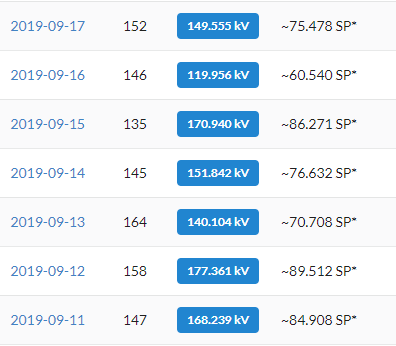 Why exactly is that? Well, this is best presented with an example.
@qurator pays out 50% of its curation as steem to all token holders.
We work out that 50% by taking a 90-day average of our curation. When the token first launched we averaged around 20-25SP so we paid out just over 10 steem daily to token holders. With 10 000 tokens issued it means token holders always got more than 0.001 Steem per token hodled. Simply because the tokens in @qurator's account that are being used to reward delegators and those tokens do not get steem payouts, as well as tokens in the Steem-Engine market. Delegators get daily Q token payouts at a rate of 0.02Q per 100SP delegated.
With the new HF that curation average climbed a lot! Currently, we are paying out just over 16 steem and climbing rapidly each day.
Below you can see the 90 day average of @qurator's curation.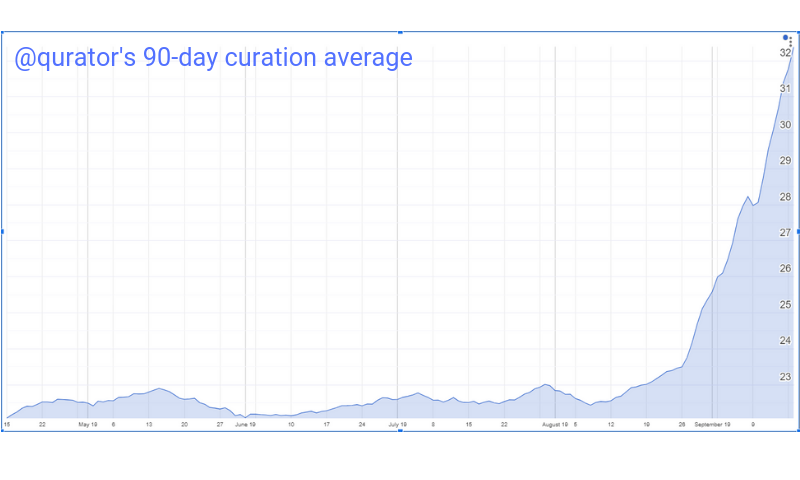 Now let's look at the average growth since the HF.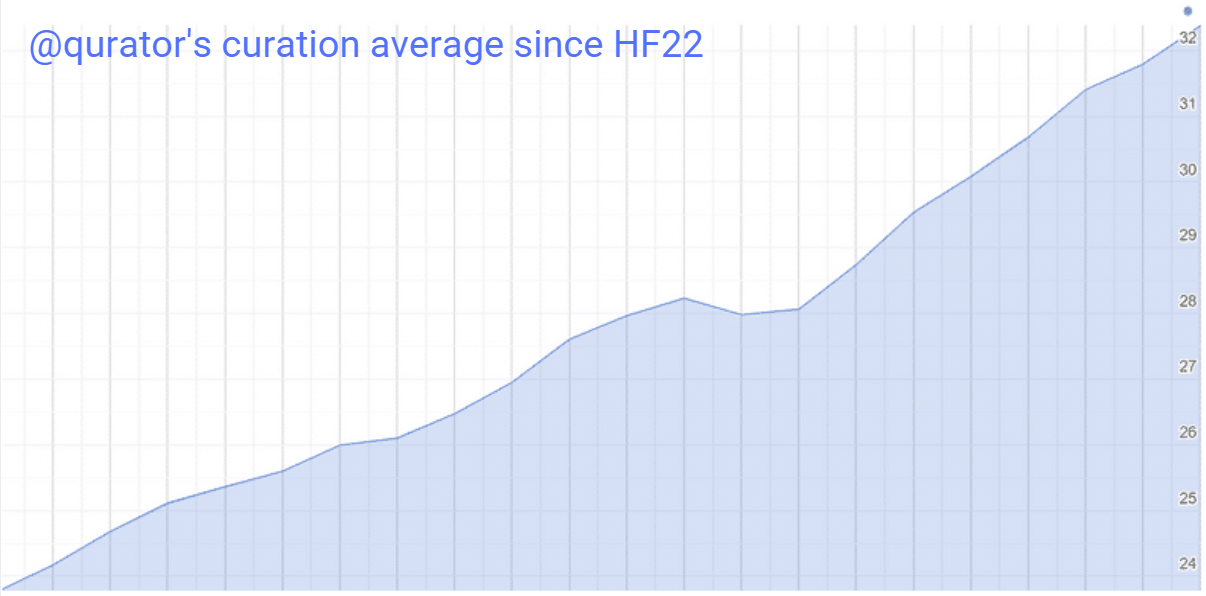 Juicy right?
That looks pretty good for token holders as it means they are getting more and more each day for holding their tokens and this will continue for quite some time until a new curation average over 90 days is established.
There were 2 double token payouts since the chain was a little wonky after the HF and we couldn't send out tokens on some days. Below is an example of payments to a Token holder since the HF. The account is hodling 300 of the 9800 Q tokens currently receiving steem payouts. The payout was 0.489 steem yesterday, that is a total of 0.00163 Steem per token and slowly growing. (0.489 steem payout/300 Qtokens = 0.00163 steem per token)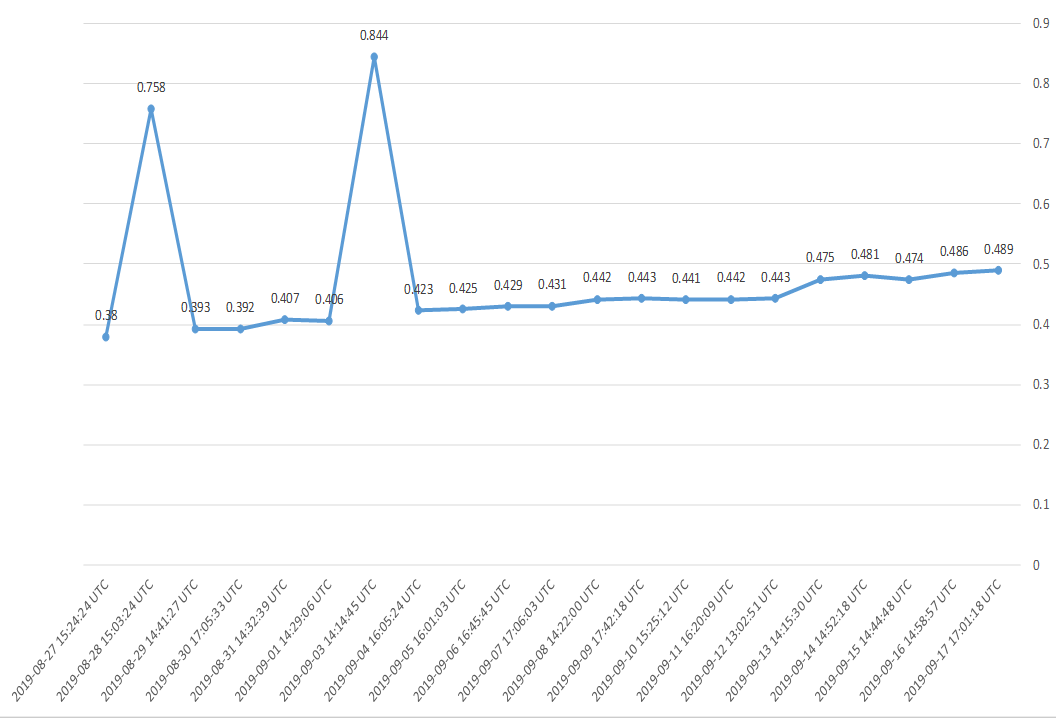 We wanted to issue 5000 tokens for round 2 when we hit 30SP curation per day, but since we flew past that we decided we will issue 10 000 tokens instead since that 40SP curation average is only a few days away.
From the 10 000 tokens, a percentage will go to the team, a portion will be sold in the Steem-Engine market, but the majority will be kept in @qurator's account to continue paying delegators their share of tokens. (Token in Q's account will not receive daily steem payouts).

@qurator will create a post with all the details tomorrow when we go live!


Thank you for reading! Steem on Steemians!