My beginnings in Drugwars, Battle!
Experiencing my beginnings in Drugwars with battles. The beginning has been difficult, especially because they have wanted to loot me several times and it has been a bit frustrating but I guess that depends on everything.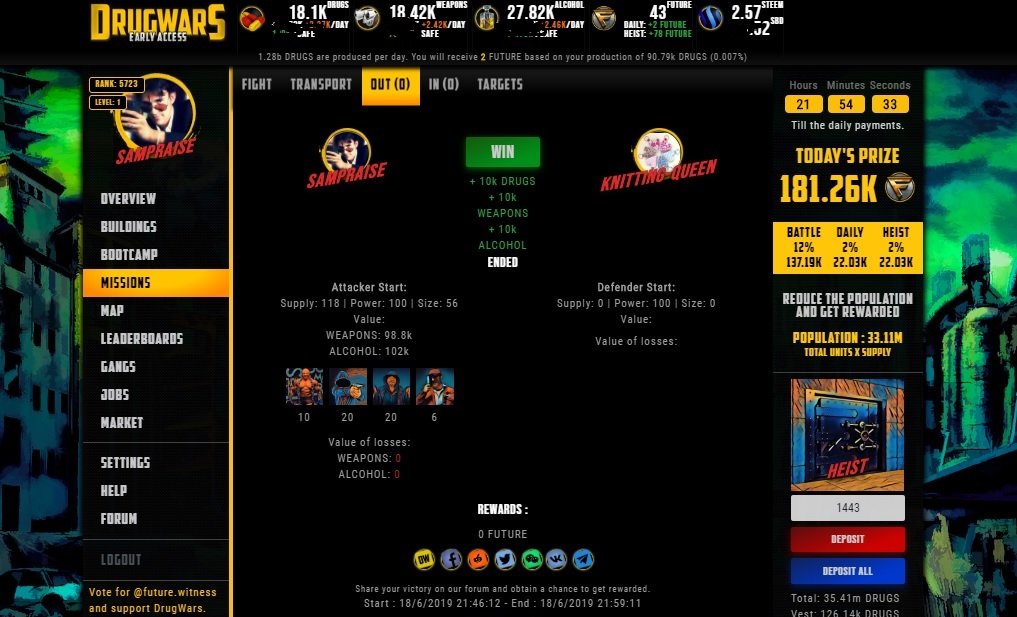 This is a strategy game based on the blockchain of the steem and I think it's great, because of being strategic.

Until a Next Post...