Cobinhood exit scam adds to the list of crypto cons that still plague the industry
The cryptocurrency industry is known to be unregulated and therefore high risk for all investors. There are so many ways in which you could lose your money as scammers and hackers abound. In the past few days another cryptocurrency exchange has pulled an exit scam and left investors holding the bags.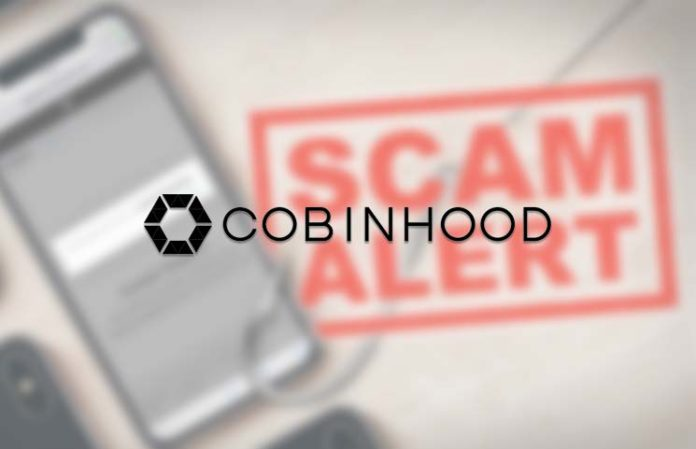 source
Cobinhood exchange of Taiwan, run by serial entrepreneur Popo Chen and ex-Google staff member (or so they say on their site)Wei-Ning Huang, has just filed for bankruptcy. Having spent the last month raising $3 million in their Dexon coin (DXN) ICO, the company has just declared bankruptcy. As the coin was released, the news dropped, obviously sending the price of the coin plummeting.
Simultaneously the exchanges native coin COB also dumped hard, and bag holders have understandably cried foul.
Both coins are down in price significantly, according to the stats on the exchange, though it may simply be an empty shell of an exchange now, as they are busy retrenching all the staff while undergoing liquidation. The exchange price graph shows COB at 25 Satoshis, or 0.00000025BTC. On May 20 it was 60 Satoshis in price, but that is when a noticeable drop in price occurred, down to the current price.
Up until then the price had been consistently dropping every day since late March, whereas conversely Bitcoin and the other alts have been climbing since then.
On that same day of May 20 we see the most massive red volume spike in the sell off of all the holders as the news broke presumably, along with another significant green volume spike less than half the size the following day as traders bought the dip. Nevertheless price has capitulated back to near the base level reached on the May 20 sell off, where it currently sits, for what it's worth.
May 20 was the date that the new DXN token was meant to be unlocked to investors, and when nothing happened and investors never received their tokens, the sell off presumably ensued, also based on the news of the bankruptcy filing. The timing of such events all seems way too suspect, and really has the look of an exit scam, regardless of what the official statement says.
The price graph for the actual DXN token on Cobinhood exchange shows a massive dump on the fateful May 20 date, all occurring in a matter of three hours or so, with a few extra twitches of the dead corpse that had just been thrown out of the window, like the "dead cat bounce" so well known by expert traders.
The saying goes that even a dead cat will bounce if you drop it from high enough.
Not a very pleasant analogy but that is the way traders have labelled it, and that is what seems to be happening with the new DXN token. It launched at $0.15, immediately fell to $0.02 and then just as swiftly rose back up to $0.13 and sits at $0.097 at the time of writing, if the exchange is still believable, that is. Maybe the ghost in the shell is still trading.
Their Telegram channel still has over 10 000 members, some obviously debating the latest news of the bankruptcy.
This week's red sell off volume candle on the exchange is certainly the biggest ever, much bigger than any initial buy-in volumes seen back in Q1 of 2018. Cobinhood is another example of how small exchanges with many tokens listed are actually something to be concerned about because so many outlier tokens may be a sign that not enough due diligence was done in listing them and that the standards were lacking.
Lots of tokens on an exchange does not, in and of itself, mean it's a good one.
Sometimes we can see the best of intentions in a white paper, like the "high scalability" or "top notch security" advertised by Cobinhood, but on numerous occasions these amount to nothing. We saw this repeatedly in 2018, the year of the ICO, and now with the DXN token IEO it has happened again. The initial COB exchange token ICO was back in 2017 already, raising $13 million, and the exchange ran on a zero fees platform, now obviously too good to be true, in hindsight.
According to tracking website Etherscan, large amounts of COB token were suspiciously moved soon after the bankruptcy announcement four days ago. And several hundred thousand COB are still on the move in bits and pieces over the past 24 hours. On the Dexonscan website, an equivalent of Etherscan, currently multitudes of zero sum transactions are continually being registered every few seconds or minutes.
So someone is deliberately filling the blockchain with empty transactions, costing them a fraction of a DXN each time, and there must be thousands of these empty transaction records.
Presumably someone is hiding something, like a massive DXN sell-off a few days ago, shrouding it in mountains of empty transactions which may take hours to scroll through if you want to go back to the suspect DXN moves themselves.
This is yet another suspicious symptom of a scam being perpetrated by the Cobinhood owners. Add to that the fact that the CEO and co-founder Popo Chen was said to have been let go just last month already due to "personal investor disputes" and "emotional instability". This is all starting to look like a planned exit strategy.
Let this be a lesson to us all that the crypto industry is still in its Wild West stage and bandits or highwaymen will be there, along with snake oil salesmen at every corner, so be sure to do your own research, perform your due diligence and keep your crypto safe in a hard wallet. Most of all, avoid the suspect tokens and stick to those with valid volume and use case.
You can never be too safe.
Cobinhood and his merry men might be behind the next tree waiting to rob your coach at any moment.