BinaryEye- Improve Compose Barcode Interface By Including Types Of QrCode Content.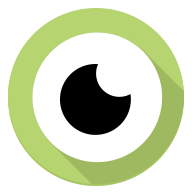 Components
This suggestion will affect compose barcode fragment.
Proposal Description
Recently, this project received a feature request, to provide a button that opens the correct application, depending on the content of the code read.
Examples :

if the code contains URL → the button can open the web browser
if the code starts with mailto: → the button can open the mail client
if the code is a vCard BEGIN: VCARD → the button can open the contact app Suggested by Nico207
What about when creating a QrCode? Does BinaryEye understand the content of QrCode that should be created? So as to aid readability by the right application after scanning the QrCode?
No, there is no option to select the content of QrCode to be created. This is where my proposal comes in.
While using BinaryEye, I created a QrCode via compose Barcode option with my first device to hold a phone number, then I scanned the code with BinaryEye on my second device, which successfully scanned but didn't open any application to read the digits.
It's a different case when I created a phone number QR-code from another application, then scanned it with BinaryEye. BinaryEye successfully pushed the phone number to a phone dialer, which didn't happen when I created it with BinaryEye.
It'd be nice if there are options to select the type of code to be created. I believe with this, the phone number will be recognized as digits.
For example;
Let's assume I need to create a QR-code of a Contact (digits), website (links) or a PDF file (documents). Let there be a dropdown showing the different types of Qrcode to be created.
Mockups / Examples
Create Content Type Section
It'd be awesome to see the content type section in-between barcode format and text entry section.

Making it a drop-down format will help to manage interface by not consuming a lot of space.

Benefits
After this suggestion is implemented, users won't stress themselves copying digits to phone dialer. Instead, it's recognized as a digit which then opens the appropriate app to handle it.
GitHub account