#141 Multiple AIs - Unity Tutorial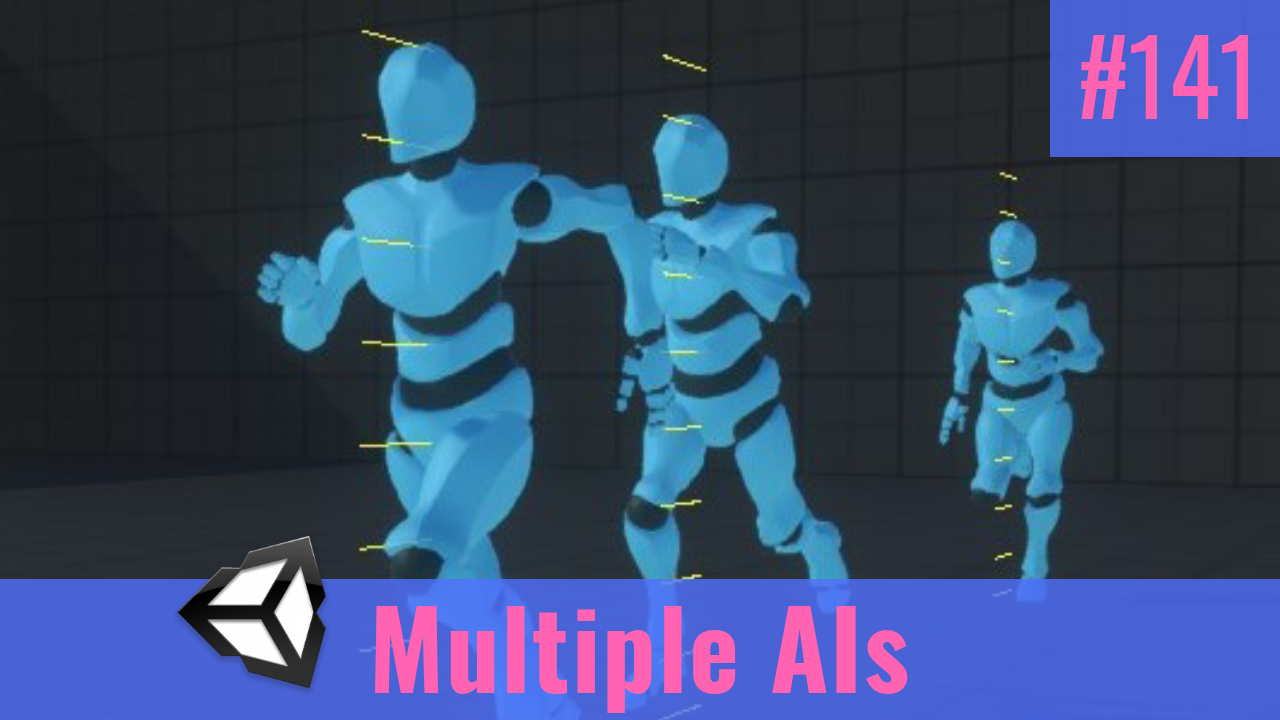 ---
Multiple AIs - Unity Tutorial
GameDev Course by Roundbeargames
Using state machines / animator states
Unity NavMeshAgent / pathfinding
2.5D platformer / sidescroller
Pls fix BlockCharacter → BlockingCharacter


Sorry for the spelling mistake!
AI goes through a rather simple iteration until it gets to the player. We're using Unity's default NavMeshAgent to find the connecting points between different platforms. We toggle Jump/MoveLeft/Right depending on the position of the target/AI/NavMeshAgent.
This is only the beginning for enemy pathfinding. Later we'll have add details and variations to make AI movements smoother.
Files are available here:
https://drive.google.com/drive/folders/17Lfpa5r-3zeR1jaT0eJ4nqIR3pkU9ABE?usp=sharing
Download this project:
https://github.com/RoundBearChoi/2.5D_Platformer_Unity
Tutorial playlist:
https://www.youtube.com/playlist?list=PLWYGofN_jX5BupV2xLjU1HUvujl_yDIN6
Custom animations designed by Wemakethegame:
https://www.wemakethegame.com
Any questions/comments? Join us on discord:
https://discord.gg/RbxjBu3
Social
twitter: https://twitter.com/roundbeargames
facebook: https://facebook.com/roundbeargames17
steem: https://steemit.com/@roundbeargames
reddit: https://reddit.com/user/roundbeargames
linkedin: https://linkedin.com/in/roundbeargames-choi-15041a9a
Patreon:
https://www.patreon.com/roundbeargames
---