CM Report: Meet our Language Moderators: German + Arabic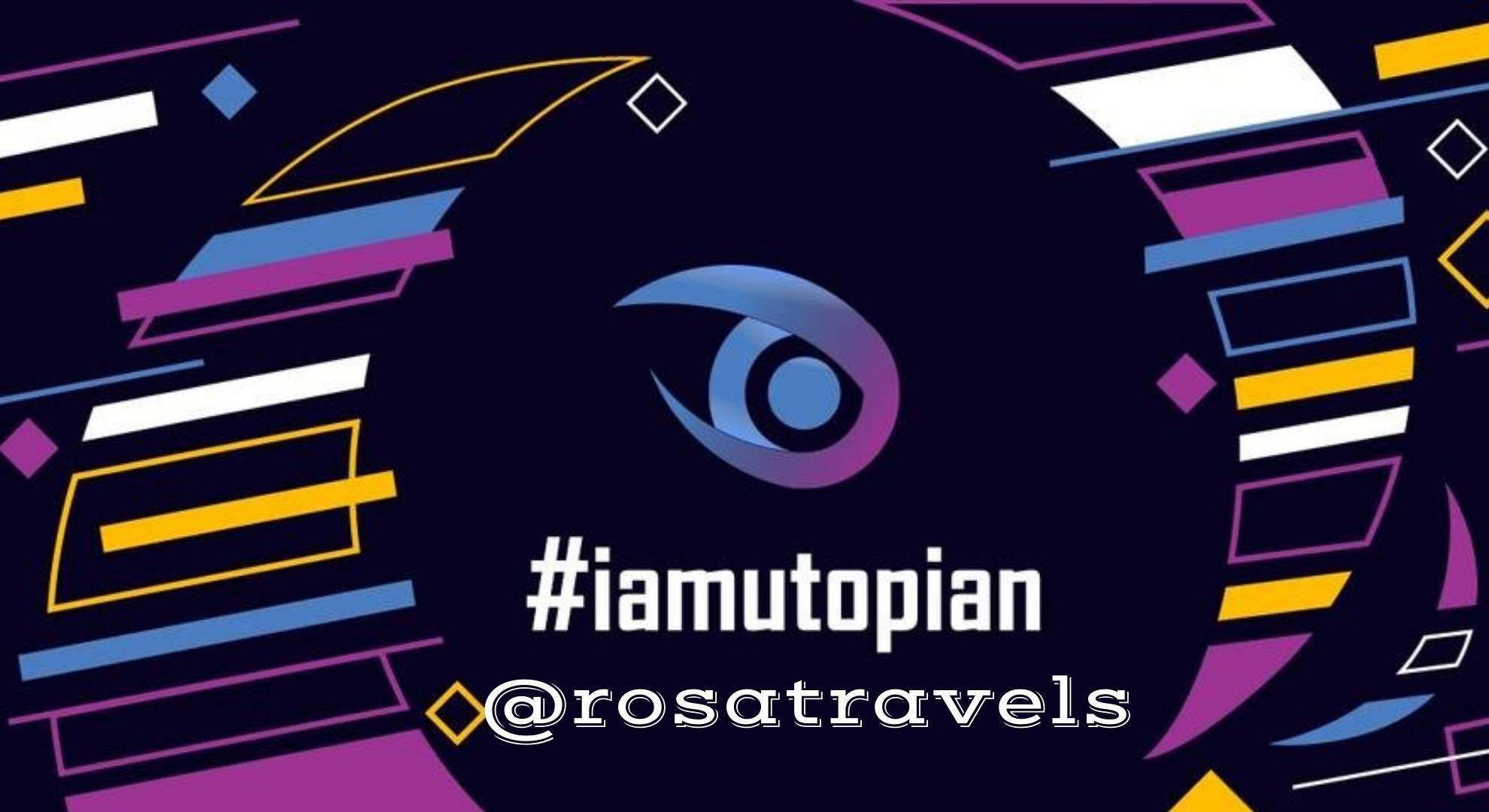 Some of our Language moderators are telling me that they look forward to reading these interviews. They are truly getting to know each other better in a more personal way. Steemit handles are no longer just a username but real dedicated people behind the scene in the Utopian-Davinci Communities.
So far, we are also receiving great responses and engagement from the Steemit Community with these interviews.
Today, we have 2 very unique characters - one is German and the other one is Arabic. Since both of their interivews are quite long and extensive, I will limit my post today to these 2 Language Moderators.
---
18. @Egotheist - LM for German Team
Look how unique this profile picture looks!
Come and meet our German LM: @Egotheist!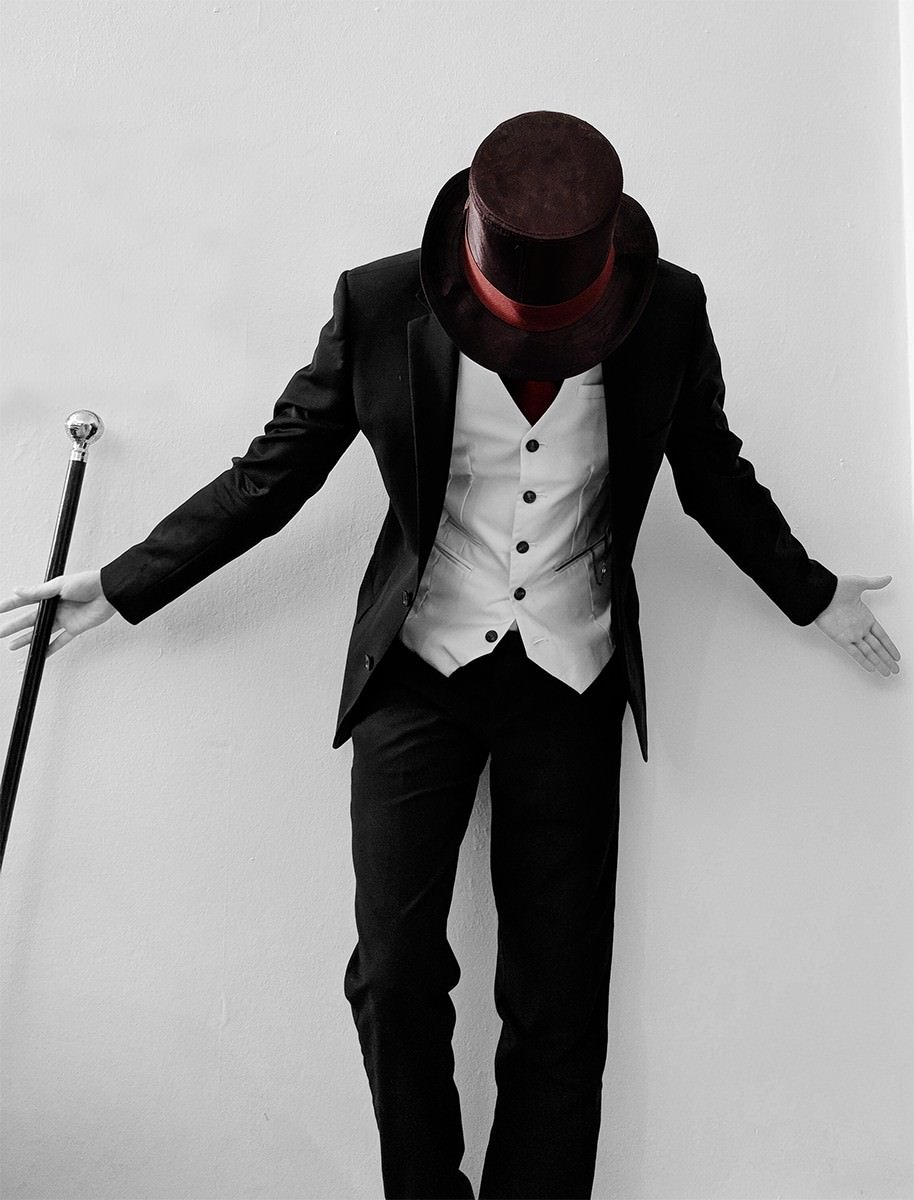 As someone who is keen to learn, the best adjective @egotheist uses to describe himself is 'curious'. (Have you noiced that many of our LM chooses this same adjective to describe themselves?)
He loves writing, debating, reading, calisthenics, and video games. He has been the Language Moderator for the German team since July. So far he has done 41 reviews. He does reviews because he believes he is good at it, stating to me many times that he is the only one with the necessary skills to do German reviews. (BTW, he is a perfectionist!)
@Egotheist, what vision do you have as a Language Moderator in Utopian-Davinci collaboration?
Change the system. Ok, not that radical but maybe in at least some sense. I made several attempts during the pasts months via discussions in the manager channel. Mostly regarding the scoring system and rules the LMs have to accept. The current Utopian review system relies on a "contributions need to be checked" system. This is inherently flawed, since it defies it's own logic as soon as it comes to moderators and their contributions. Currently, moderators need to have their contributions checked as well by another moderator - but this is inconsistent. Since the reviews of moderators are not constantly monitored, a general level of trust has to be established - either someone can work as moderator because he has already displayed an above average quality or he should not be in that position in the first place. Why a moderator is being trusted with doing reviews but not his own contributions is something which lacks a logical explanation.
People who abuse the system can be detected relatively easy and banned accordingly. I'm aware that the most common argument against this is something like "But you will make mistakes as well" - sure, but a moderator can make mistakes in a review as well, so if the risks of making mistakes is so feared of, he should not review either. The reason why he is a moderator is his general ability to deliver work at a much higher level of quality, which should be enough to trust him regarding reviews and contributions.
The current reward system is flawed as well. A moderator who reviews a difficult translation has almost as much work to do as the original translator - but he receives only a small fraction of what the translator gets as reward (10%, if he is lucky). Working as a LM currently needs either extremely idealistic or masochistic people - because there is simply no sufficient incentive to properly reward them for their efforts.
Tell us, what do you like most in your Language Moderator role?
What do I like? Don't know. I do it, because I'm good at it and currently the only guy who has the necessary skills to do so. Might sound arrogant but it's true nevertheless.
You can learn more about egotheist in this post here
---
Again, look how unique this profile picture looks!
Victor describes himself as someone who is visionary and omniscience-oriented.
In life, he always tries to seek answers for primordial questions, because he believes these questions define us as humans.
He says, "In this journey to find the truth, a man will always find himself in a close relationship with his environment. Seeking answers means trying to understand how nature works, for trying to dissect the architecture of this existence is more like a burden, something that I proudly enjoy the most; and probably most scientists out there. This journey will for sure lead anyone who wants to be part of it, to understand that all our interactions as a race, and the sum of all our cultural and scientific heritage, every aspect of human life itself, are just a mere pulse of something much more deeper and beyond what we can conceive as. I am just a man who seeks these interconnections that bind us all, make us what we are, what we like, what we do … and link us to the primordial era. That simplicity and imperfection are two things that can describe us as human beings, but contrast and deeply reflect the infinite complexity of our existence."
His vision as a Language Moderator comes from a well known quote of Leonardo da Vinci: Simplicity is the ultimate sophistication.
Victor started moderating in the Arabic team on July 12, 2018 and had so far reviewed 109 translations.
He believes that what Utopian-DaVinci are doing now is just a very small and granular fragment of what we can really do in the future.
Therefore in the translation category, his philosophy is that "we will work on something even more beneficial to the public good. Way beyond simply working on FOSS. There are out there rare and unique pieces of art, books, poetry, scientific papers … and much much more that I am sure will raise us more intelligent and more aware … something that I am really looking forward to seeing it happen, for doing so will be a real breakthrough for us and for Utopian-Davinci at the same time. Looking beyond, this is what I hope for, to push our conception of the open source way farther... maybe we are not ready for this huge step, but I am sure it will help us work towards something bigger."
When he started working as an LM, he knew from the start that he would face many challenges as the Arabic language is not really the best language when it comes to dealing with technology. He always says to his team that they are like pioneers, trying to find solutions to many problems, and that the work they are doing here is their legacy to the Arabic and Utopian community. This responsibility makes his work as a LM harder and tedious.
Teamwork, precision and quality are the 3 things that Victor strives for as an LM. In the process, he created a guide for his team to always improve to higher standards.
He created the Arabic tracking sheet including the following:
List all the whitelisted projects
List all the whitelisted projects that are available in the Arabic language.
List all the projects that the LMs can work on.
Provide many keys and useful information about the projects that are very important for the Utopian community.
A List of all the translators and the projects that are assigned.
A glossary that aims to uniform the use of a few terms/words/concept.
A workshop that contains all the important requests and feedback from project owners.
The workshop also contains critical information about a few issues that should be taken into consideration before translating a specific project.
Provide all the necessary information for the translators about how they should write their presentation and make it even better.
Provide all the key information about the best way to translate and deal with hard strings.
Provide a prototype template for translators who don't know how to work with markdowns and HTML codes.
Provide many complex key information about Arabic grammar and semantic.
Provide many information on how we can work as a team about choosing, changing, and stopping the translation of a project.
To help the translators to only focus on perfecting their contributions, they don't have to deal with other issues.
For his team, he wishes to create a professional atmosphere inside the Arabic Room.
As a Language Moderator he looks as his role as "Being in a matrix of something that I know will become something greater."
---
Victor, recently you have been appointed to be one of Davinci Staff, can you tell us more about your new role and responsibilities?
This whole thing is very new to me, I will try to work more towards organizing our internal work to be clearer and more specific. For now my responsibilities are:
To help the LMs and Translators especially the new ones
To answer the questions in the DaVinci community
To detect potential abuses and abnormalities
To help with the menagment of all aspects of DaVinci community.
This sounds exciting. Congratulations!
To be honest I don't think the excitement will help much. To work for very less and for a longer period of time, what you need is to believe in the idea, and dedicate yourself to it. Because the load of the work will for sure kill the excitement very quickly. Being a LM is already very stressing, I still don't know how you managed to keep everything under control for that long with only a few people.
You can read more about Victor here.
---
Interviews To Be Continued
As you can see, our 2 Language Moderators here are perfectionists. They are concerned to deliver superb quality of all translation work. I can see that they are very stressed in keeping high standards for themselves and also for their teams. It also took a few days for me to finish these interviews with them. Thank you for their time.
Guess who is coming next in the interviews?
These 5 people will be our next guests:
Stay tuned,
Rosa
@rosatravels
---
Blog Post Series
---
Thank you for reading this post! If you like the post, please resteem and comment.
谢谢你的阅读!希望你喜欢。如果你喜欢我的分享, 请点赞并跟随我。
.