A Tiny Shed Of One's Own (A.K.A Woman Cave)
I do have to laugh that despite having 5 acres of space, my gardening shed is 1 metre deep, 2 metres high, and 2 metres wide. It nestles quietly behind the compost, near the elders and the chicken coop. Whilst hubby lords over the big shed, I too have a cave now, all of my own, rather than fighting over tools. I have my own hammer and my own saw, and if he comes NEAR my scissors, I will kill him.
Part of the fun of tiny spaces is making everything FIT. Somehow I have managed to fit a chair and a bench in there so I can sit in there if it suddenly rains, using the space to write gardening notes, sort seeds or, like this afternoon as I relax after a day of gardening, enjoy a rasberry Berliner Weisse, which is now my summer drink of choice.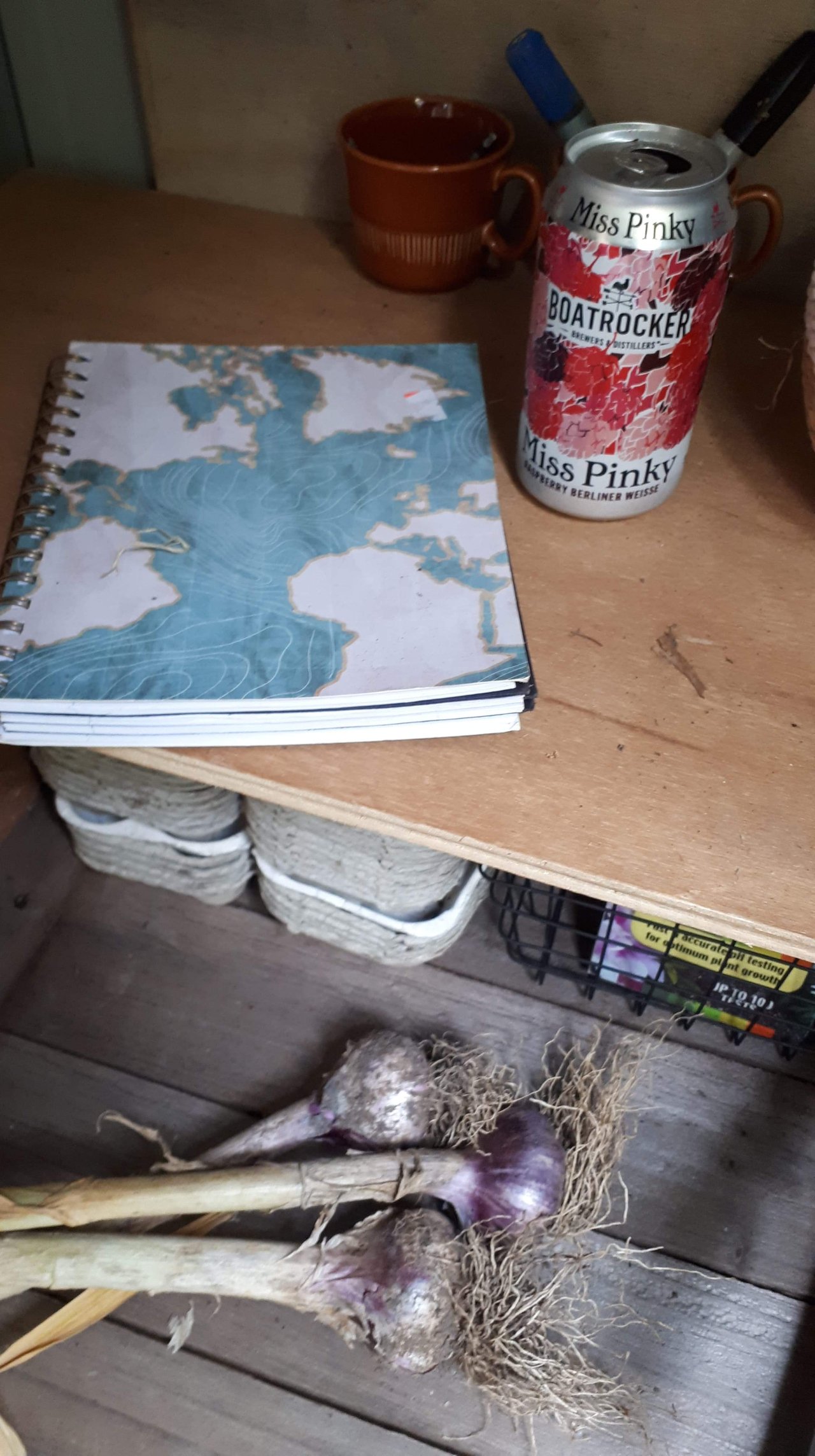 It is so nice to have everything organised for a change. The solar powered bees are a bit superfluous but they appeal to my child within. I mean, if you don't have solar powered bee lights, surely you haven't lived?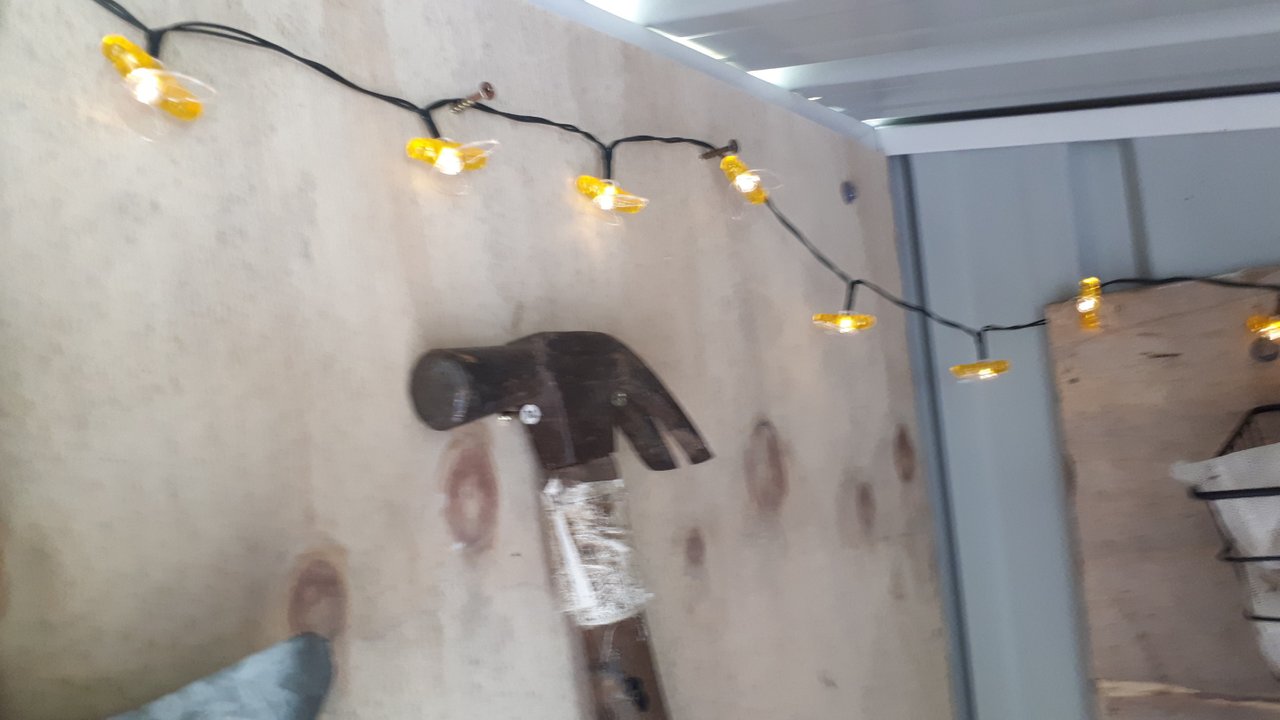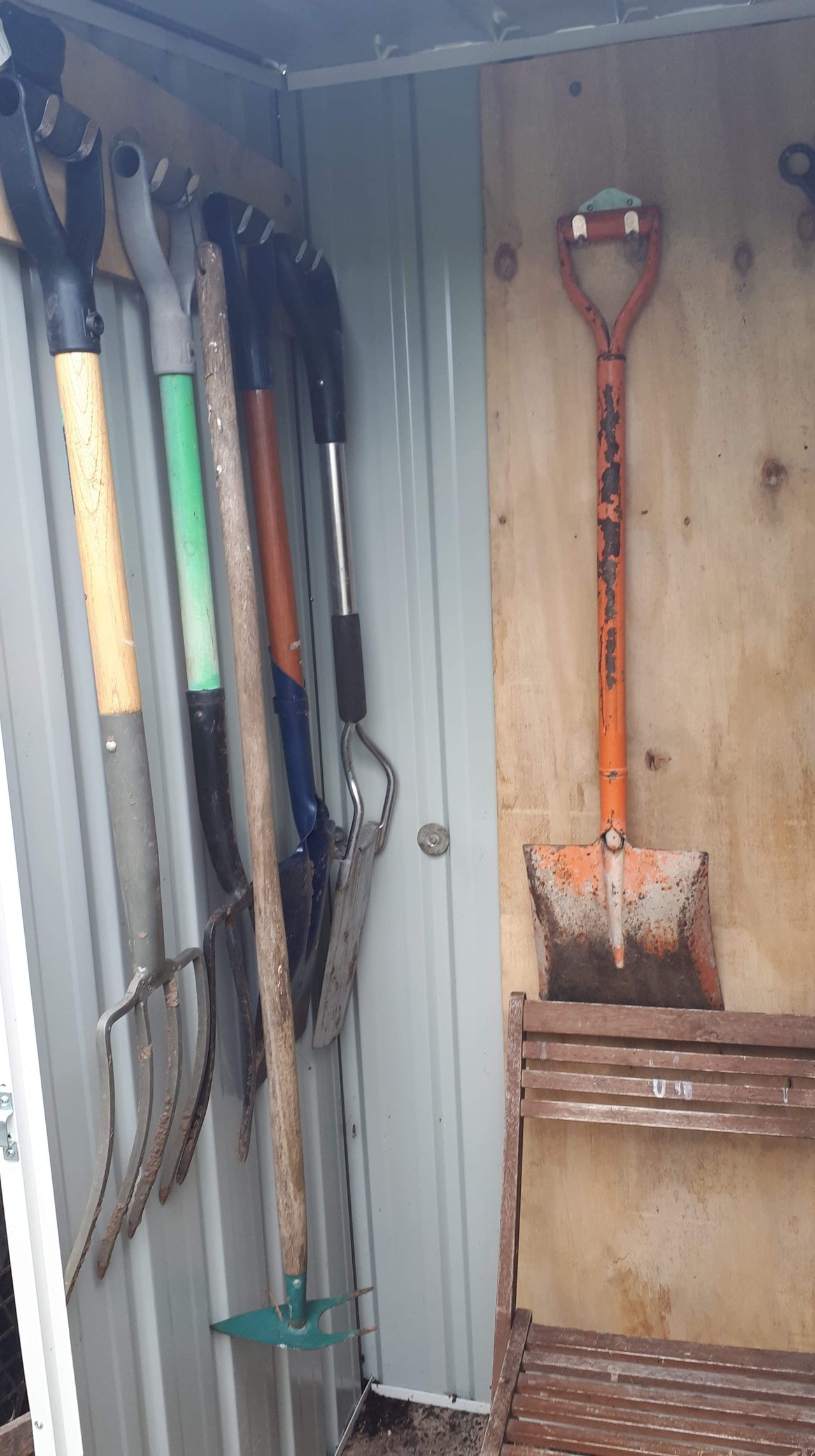 I love having a shed of my own. It is tiny but I love tiny spaces. They are cosy and if you know a bit about storage solutions, it is quite amazing to see how much you can fit in such a space. I was super pleased to find a 1 x 1 x 1 apple crate which fits EXACTLY in the space. I screwed the shed to the crate too, so this shed won't fly away in high winds.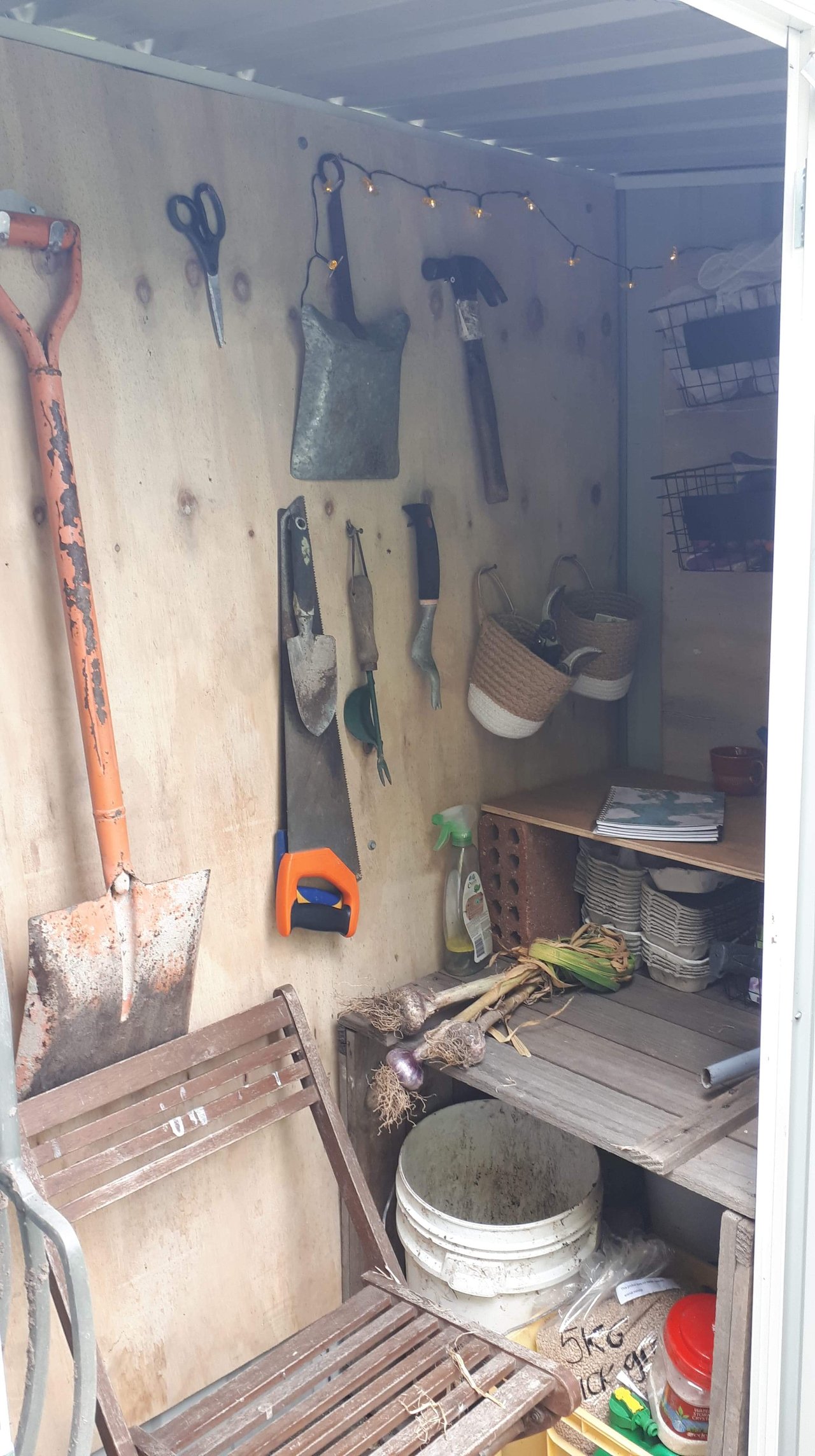 I also sorted out a place for the chickens bedding straw, out of the rain in an apple crate. I cut some board to fit and hung it on screws. Stops them pulling the bale apart at least. Scrap corrugated iron stops the rain coming in. I also have another crate that is a bit of a makeshift greenhouse. It has been unseasonally chilly, so the basil is getting a head start with the extra warmth.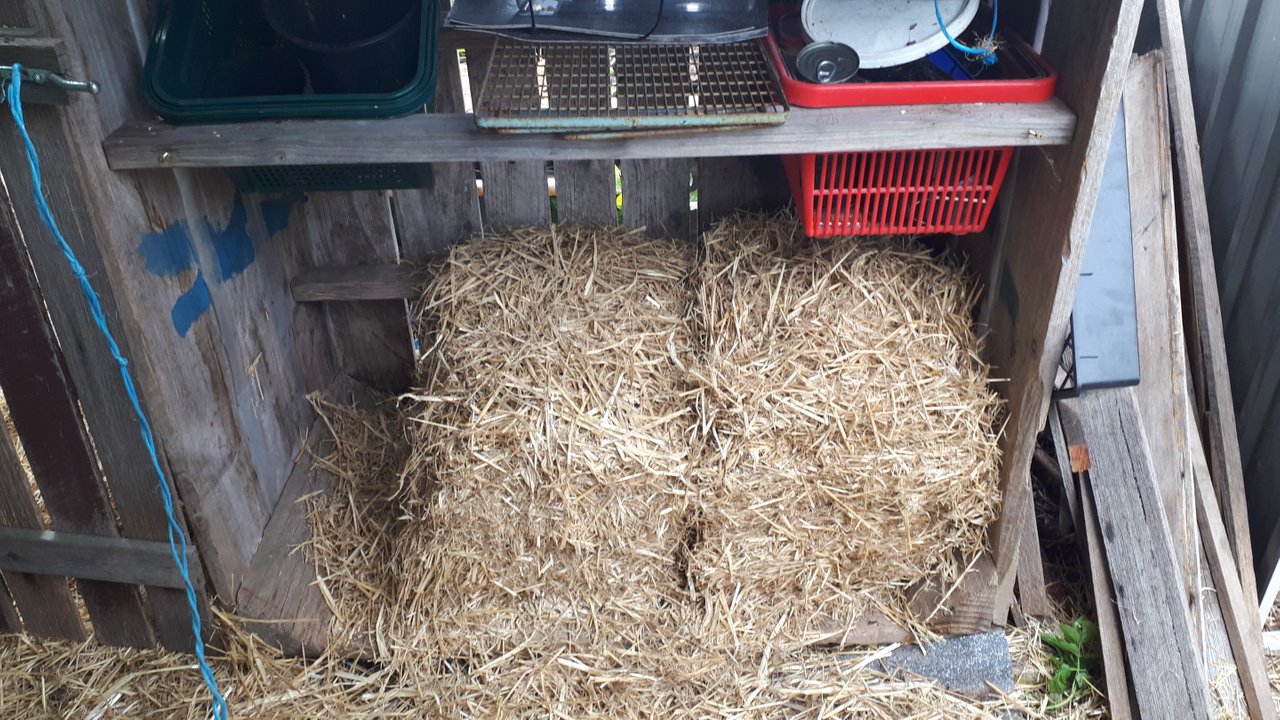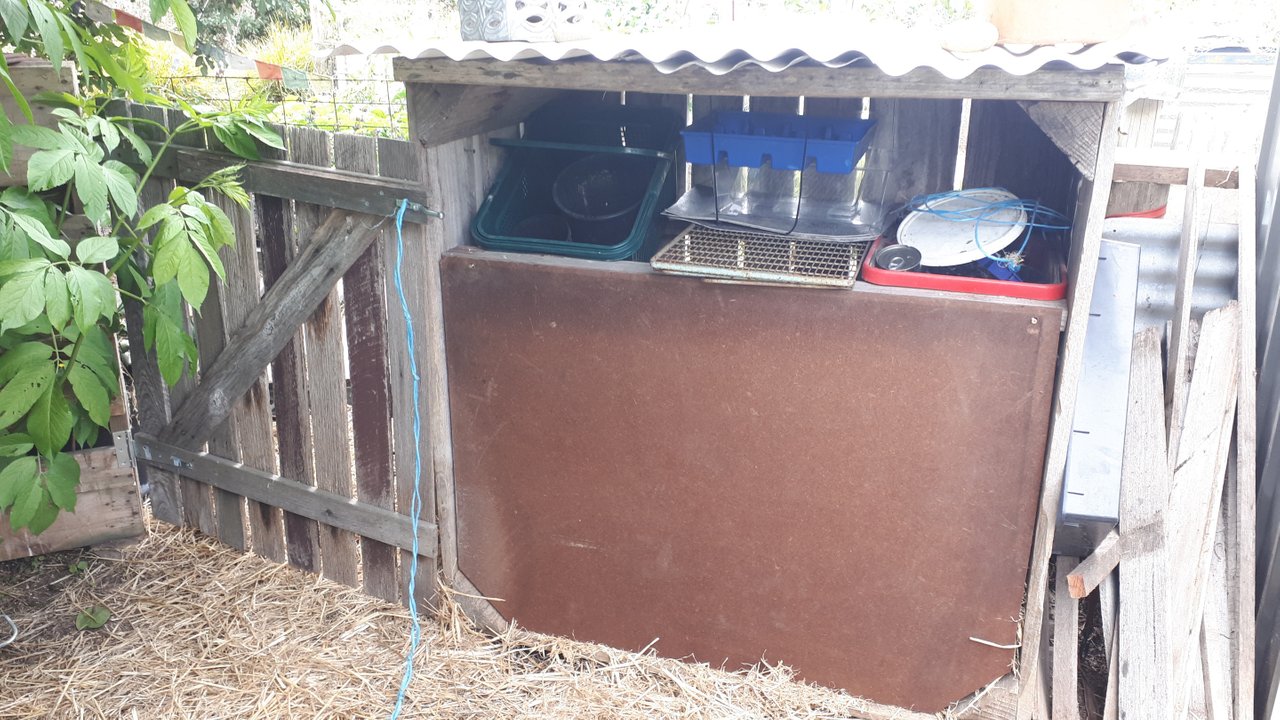 Spent a lot of weekend mowing and lugging bags of chook manure round the olive trees and alpaca on the beds and round the fruit trees, and mulching fruit trees with straw. Did the same at Mum and Dad's on Friday. My back muscles are complaining. My Mum is fit as anything at 70, but she cant do it all on her own and Dad has his chemical cancer bag on and a screwed hip and isn't as fit as he was. So I built a retaining wall out of sleepers for them, helped Mum weed and wheelbarrow compost around the fruit trees, and shovelled mulch onto native beds for Dad to rake around. Quite hilarious listening to them argue about who gets the next wheelbarrow in 'their' part of the garden. All in good jest.
Also helped my sister contact glue carpet in their new van. A fiddly job. It's nice helping out the family. Hopefully when they are sorted they can come help me. Endless jobs here. Kale going to flower for the bees...I pretty much let everything go to seed so it self seeds next year. Plus, bees.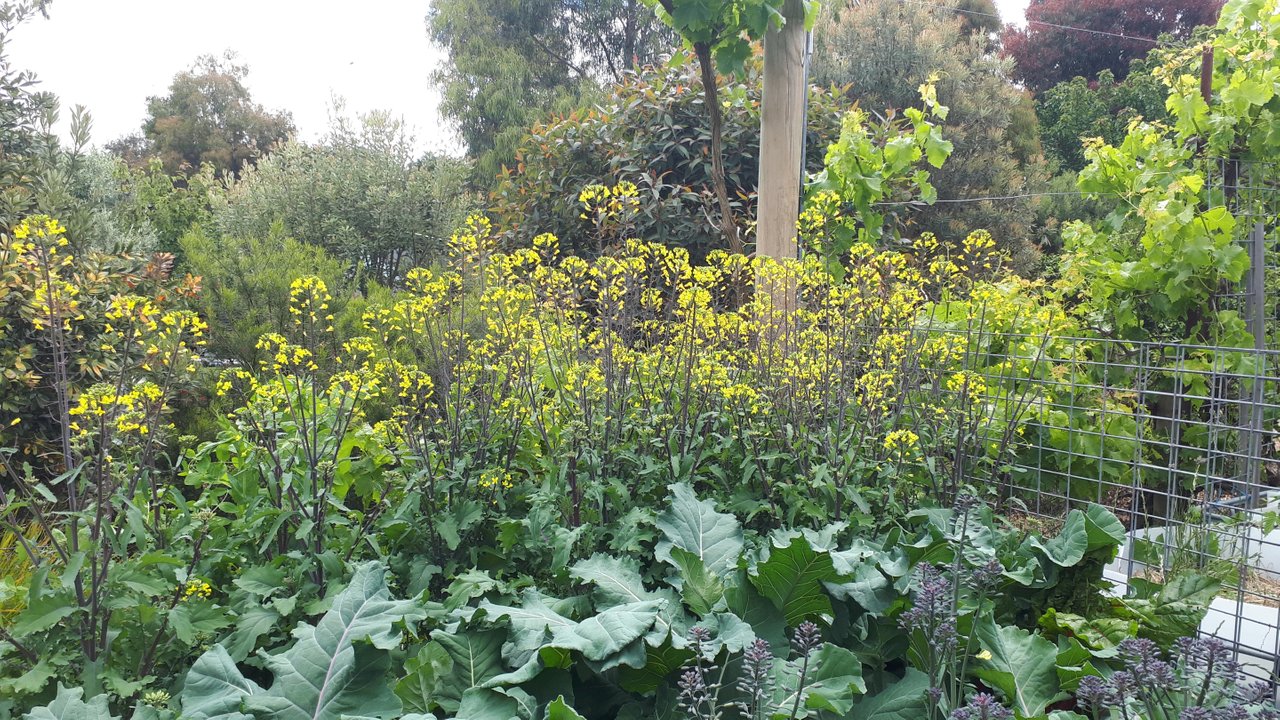 Helped the hubby with the landrover a bit. It was good to be on my own today whilst he went sailing. Got the letters on his mirror dinghy, which looks super cute.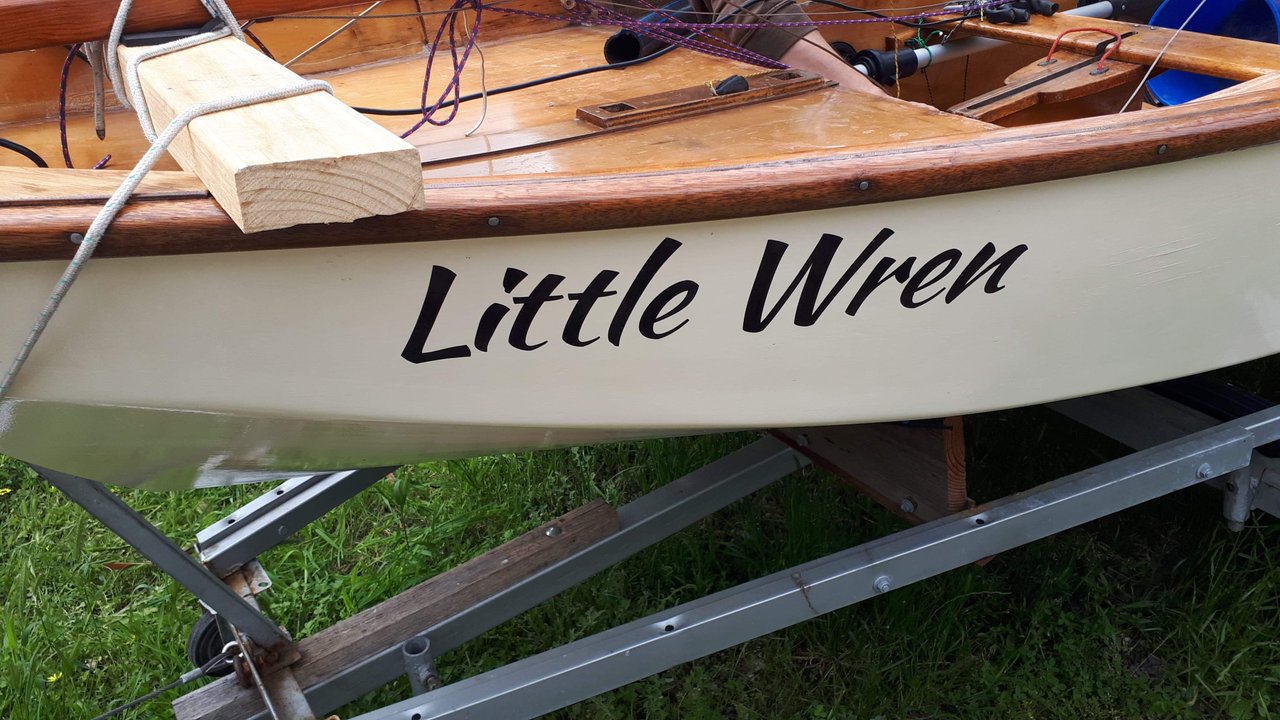 Well, I best grab myself another beer before he gets home. I am enjoying sitting in my shed writing this on my phone, listening to the birds. Nature is awesome. Gardening is awesome.
My shed is awesome.