SwissBorg - predict Bitcoin price and earn crypto
ritxi
62
4 months ago
Steemit
2 min read
Recently, I became more interested in projects that offer some crypto reward for a few minutes of activity daily. Especially because I believe that every earned cryptocurrency of today will have several times more value in a year or two, see faucets and their rewards during low crypt prices.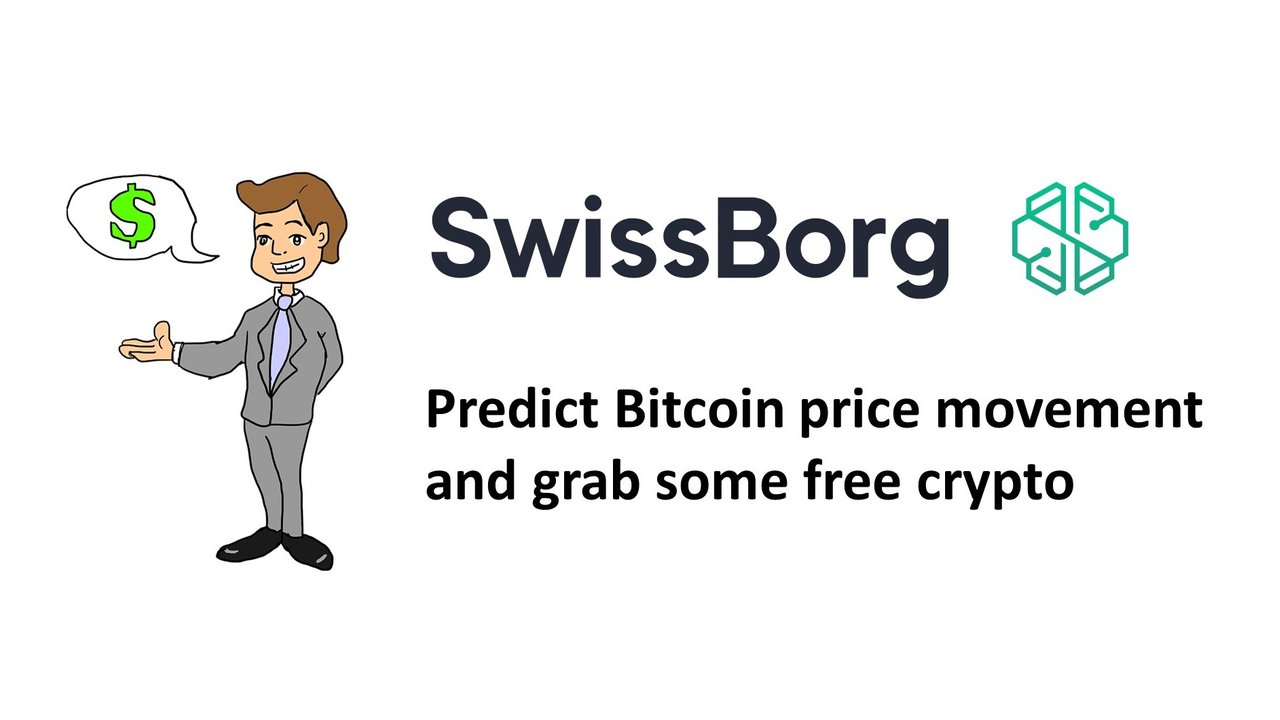 Currently, I have come across a game from a project called SwissBorg, where you can play for a $ 500,000 reward (maximum), which is divided among the first 20,000 users according to the success rate.
I am already in 491 place after a few days of the game, there are still just little over 9 thousand users registered, ie everyone is currently winning something. In addition to the prize according to your position (see the picture $ 2.41), you can get some extra CHSB tokens for some tasks, currently, I have 200 CHSB tokens, which is equivalent to $ 2. In just 7 days and it needs few touches on the screen a day, nothing difficult!
This is a relatively simple activity, you log in once a day and guess whether the next day Bitcoin will be higher or lower.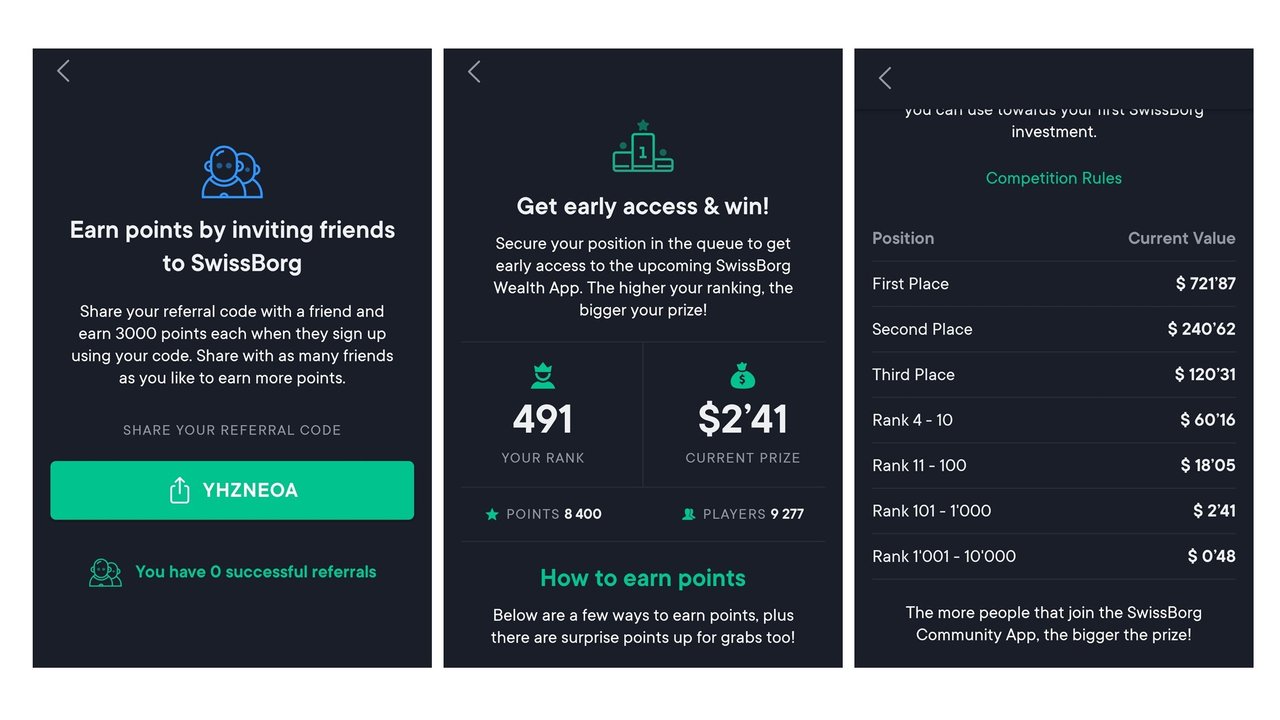 You will receive a reward in the SwissBorg cryptocurrency (CHSB), which can be traded on KuCoin crypto exchange.
Registration is quite simple, you just download the app to your mobile phone (it is on Android and iOS also), fill in your name and phone number. I would be pleased if you use this referral code YHZNEOA, thanks 😉.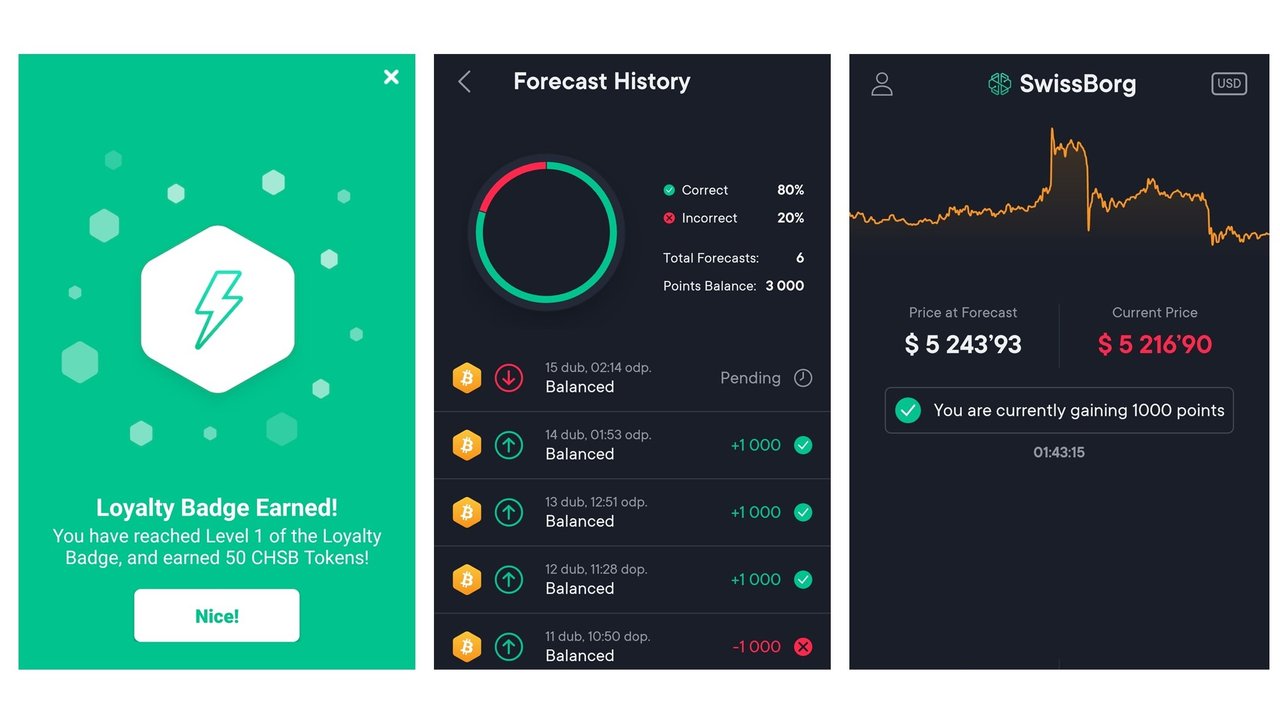 The project website is https://www.swissborg.com/. SwissBorg project collected $ 50 million during the ICO in January 2018, its goal is to manage cryptocurrency investments. They want to get into the TOP 80 by Market Cap, currently, they are at 430th spot so it's an ambitious project.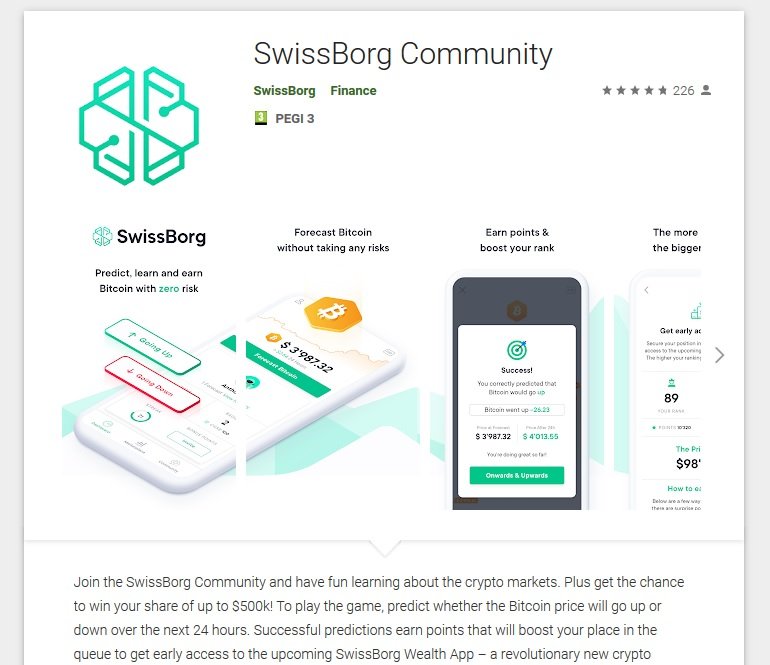 Photos, screenshots - SwissBorg, pixabay