Monday Motivation - Loyalty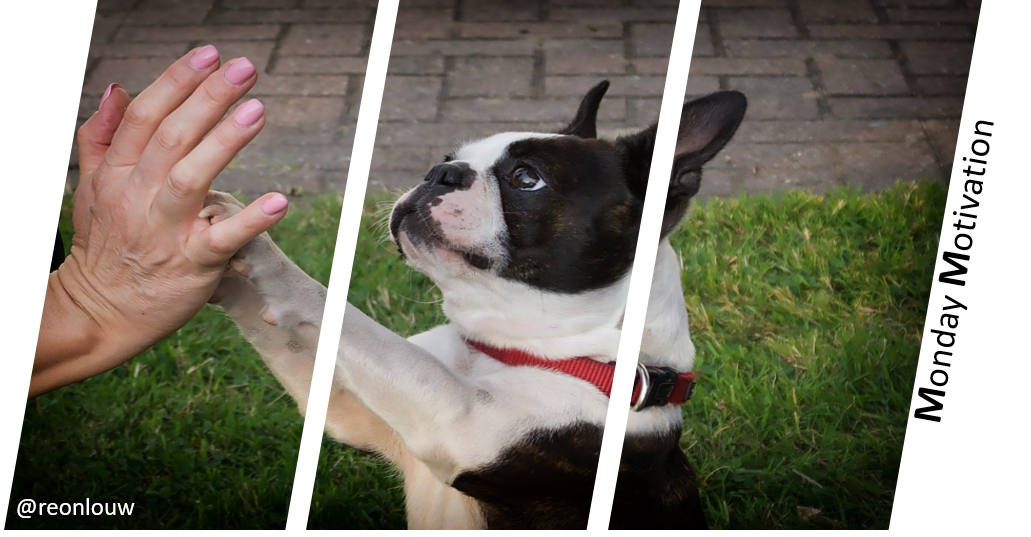 Source

People do not use the word 'loyalty' very often. However, when you listen carefully you hear them complain about a lack of loyalty or even disloyalty all the time. Relationships mostly fail or get strained when loyalty is absent. No one expects to be in a relationship of whatever kind with a perfect person. We all know people make mistakes but we all expect and need at least a form of loyalty to make a relationship work.

We are not a very loyal generation, are we? Things change all the time and we need to adapt and move on. My brand-new cell phone with never-before-seen technology and features become old within three months. People sometimes travel between New York and London more than once a day. A career is not measured by how long you stick with one company anymore but by how many times you have moved up no matter to how many companies you moved. Fast food is not fast if you have to wait more than 40 seconds at the second window of the drive-through. We do not fix things. We replace them. And a bond on a house is a much longer-lasting commitment than a marriage.

As much as we need to adapt to change in this fast-paced world the need for loyalty has not changed. All relationships grow and flourish in a sense of security. You only have security in a relationship if you have loyalty.

So this week I want to encourage you to go and give what you need. It is time to show people in your life that you are loyal to them. That you have their backs. That you are not walking or fading away, no matter what.
Don't demand it from people. Give it to people.
Don't say it with words. Show it through actions.
Don't wish for loyalty from those who do not have it to give. Show it to those worthy of your loyalty.
This week Be a loyal person in tangible ways!

You need it. So give it!

Can I remind you of an oft-repeated promise in the Bible?
No one will be able to stand against you all the days of your life. As I was with Moses, so I will be with you; I will never leave you nor forsake you.
Jos 1:5 NIV
Have a great week!






Join us @steemitbloggers
Animation By @zord189