Point and Shoot #28: The artist
The artist is deep into his art that he doesn't notice me. I move around trying to get a good angle and wait for him to look up at me. That was the moment I was waiting for greatness. I love it when people look at the camera.
Well, my arms grew tired and he never did.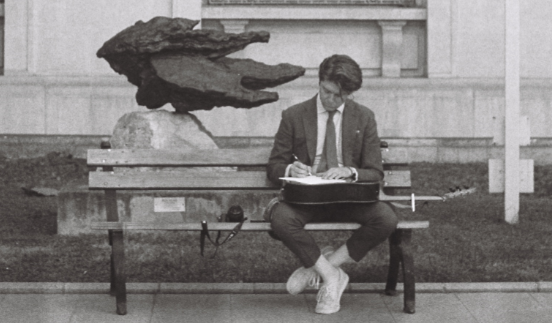 Thanks anyway!