The Daily Qurator | 700 Days of Q!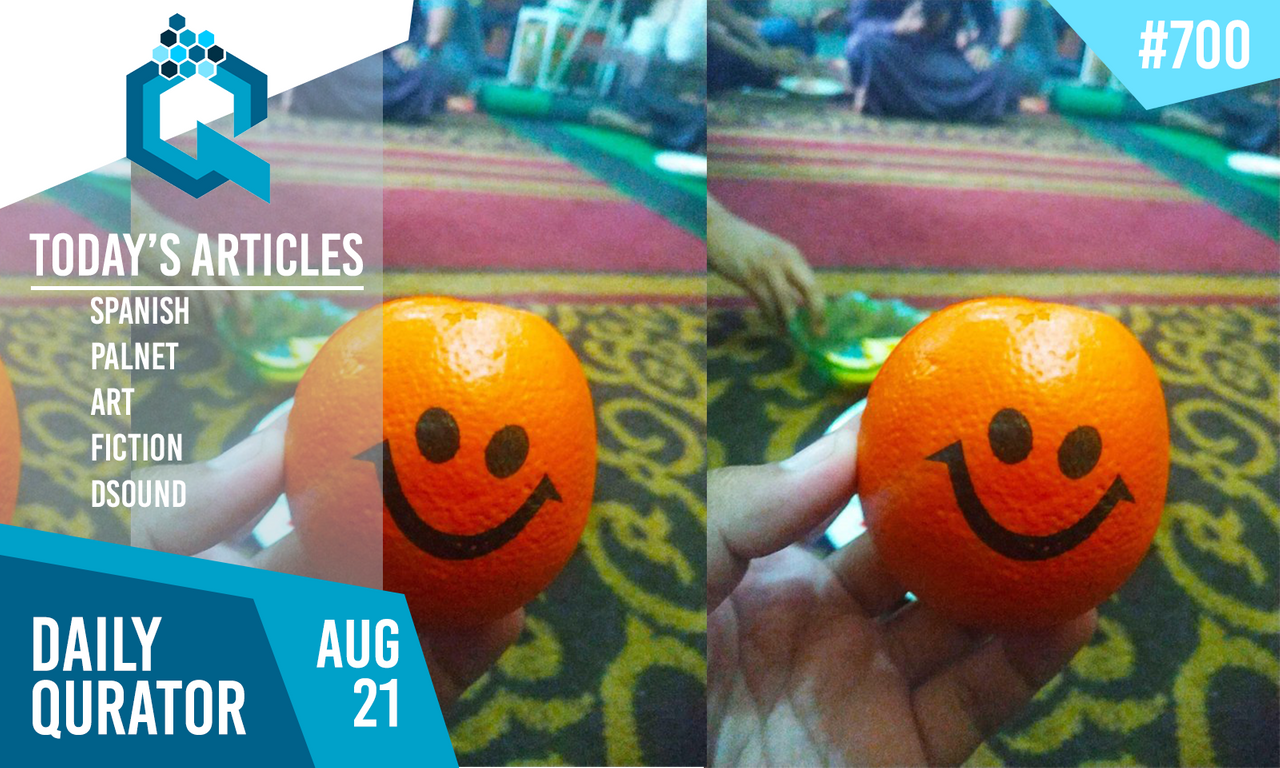 Cover graphics by - @aaronleang

Welcome to the 700th Daily Edition of the Daily Qurator. Below you will find some awesome members of @qurator that worked hard to post some good quality content for all you awesome Steemians to enjoy!
Your Quality Curator ~( @goldendawne )~ Presents:
---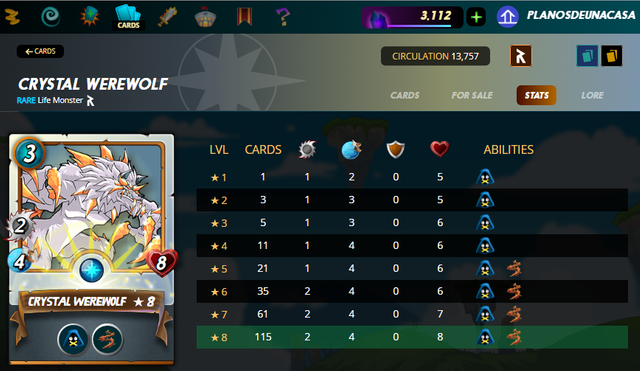 My Splinterlands Card 17 (Steem Monsters) Maximum Level - Crystal Werewolf - Reward Level 8 Rare Life
Before finishing last season I managed to take my Splinterlands card 17 to the highest level
I was missing 1 card to take Crystal Werewolf to the maximum level , and in one of the daily missions last season I touched this letter
See some of @planosdeunacasa's recent moves in the Splinterlands' game!
---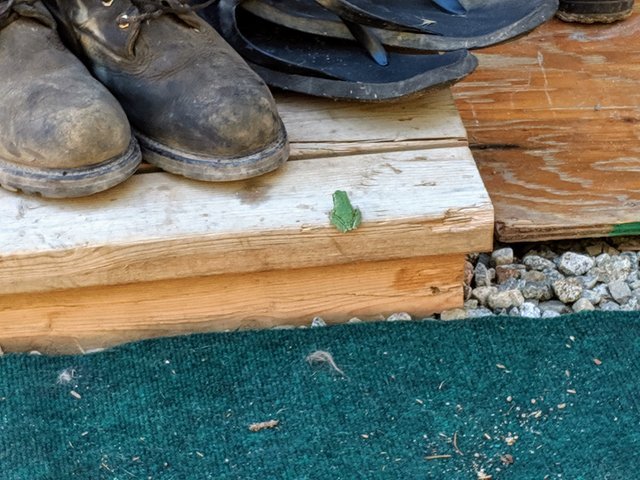 A Little Green Frog Visited Our Doorstep This Morning Pics!
This is One of the many joys of living the County Lifestyle , Blogging live from high up in the mountains of Beaverdell, in Beautiful British Columbia Canada! I have only been up here for about 3 months as we are currently building on our property, and its the first time I have seen this little guy
You really don't see just how small this little frog is until you see it next to someone's boot. Just look how tiny it is!
---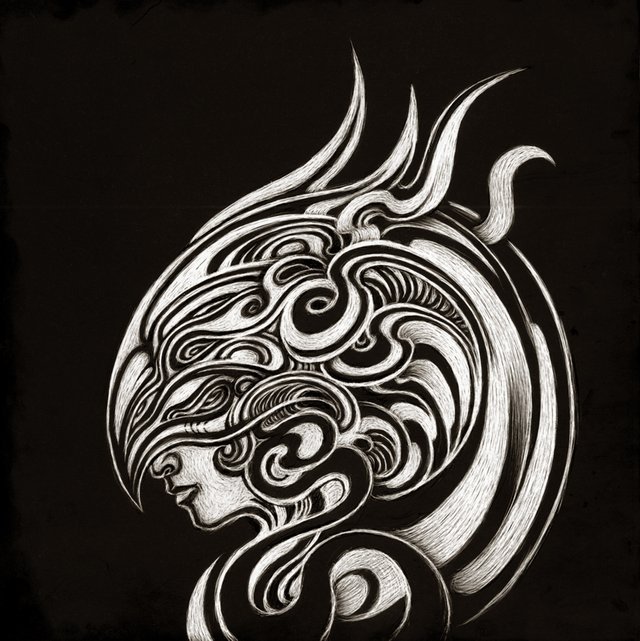 Taking Flight
This is a scratchboard piece where I used the Exacto knife.
For me, this is an expression of an inward journey into the unity consciousness, the ability to take flight on the wings of vision, and being able to experience ourselves from a perspective of higher-dimensional aspects of ourselves
Only two tools needed for this creation! I believe @astraeir has done an exceptional job making this image! Don't you?
---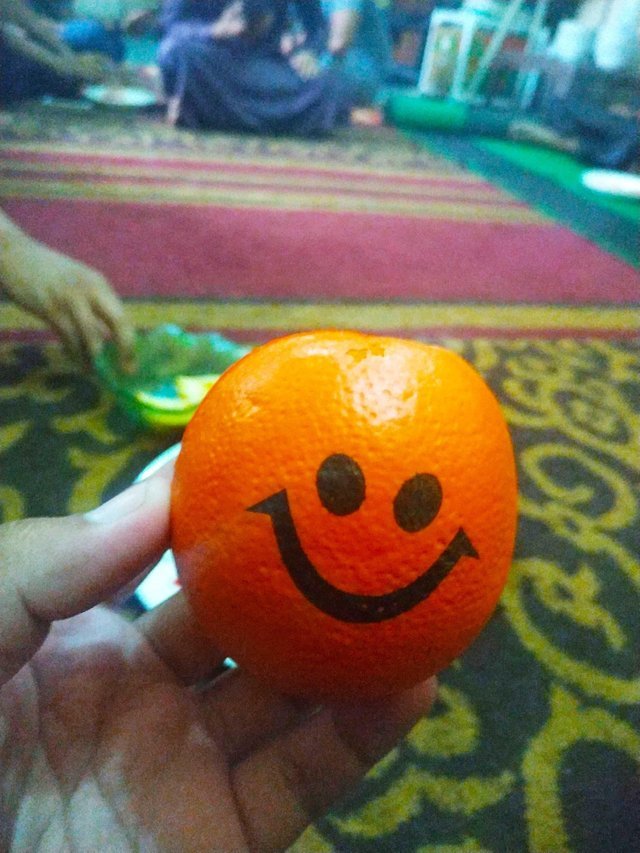 Dreams And Mortals
This is a dream. How do I know?
I stand under a set of leaves. It feels shady, like a shield protecting me from the sun. >But, like an object attracted by gravity, the leaves begin to fall out. Fall out one by one until leaving only two leaves.
I do not understand.
This figure is too difficult for me to understand
We all know dreams aren't real, right? But what do our dreams say? What are they trying to tell us? Read @ollya's post and see if you can figure this one out!
---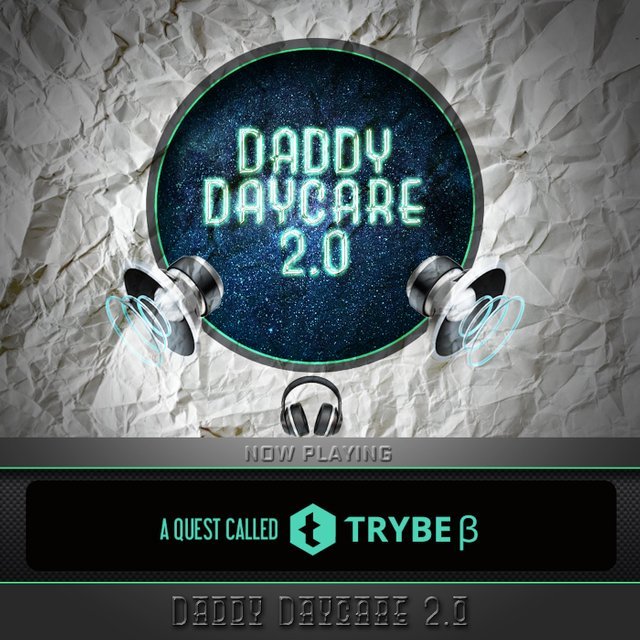 A Quest Called Trybe- Daddy Daycare 2.0 Blockchain Music
Are you ready to take a mind expedition with Daddy Daycare 2.0? Check out this new track inspired by my experience on TRYBE.one. I hope you enjoy the song and maybe even join me over there.
"I chose the title "A Quest Called Trybe", which was inspired by a 90s rap group "A Tribe Called Quest", as a play on words. If you are unfamiliar with my music just search DADDY DAYCARE 2.0 in your favorite streaming platform or music retailer
WHAT a FABULOUS piece of music @grow-pro created here! Stop over to have a listen... can you feel it? The emotions... the anticipation? It's all here!
---
@qurator does not explicitly or implicitly endorse third parties opinions or statements in the Daily Qurator. Any statements made in these posts are the author's and curator's own opinion.

Qurator News:
---
Free Registration and how to join details can be found here: Registration Details
---
Bigger better monthly subs!
We know not everyone can delegate or upvote for larger upvotes. Thus sending in steem allowed for a larger upvote for the month.
It used to be only two levels.
SUB1 = 0.8 Steem for an upvote from 750 SP
SUB2 = 1.6 Steem for an upvote from 1500 SP
We decided to add three more levels to this, with level 5 adding a little bonus in there!
SUB3 = 2.4 Steem for an upvote from 2250 SP
SUB4 = 3.2 Steem for an upvote from 3000 SP
SUB5 = 4 Steem for an upvote from 4000 SP (250SP Bonus!)
So how does that work?
Let's say you send 3.2 Steem with the memo sub AUG then you will get an upvote from @qurator similar to a 3000 SP account.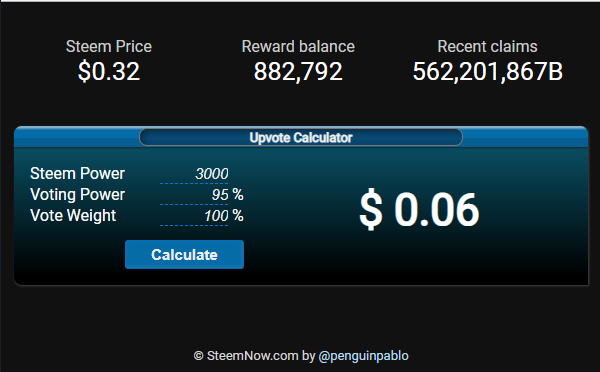 Competitions


We host weekly Photo and Food competitions. Click on the images below to view the posts.
Additionally for all members we have Toss up Thursday, a biweekly free for all post-promotional competition.
| Tasty Tuesday | Toss up Thursday | Photo Friday |
| --- | --- | --- |
| | | |
For Qurator members
For those who would like some extra upvotes from the Qurator project can send SBD and their link to
@qustodian
. This little bot is available to Qurator members only.
- Send any amount of SBD and your link to receive upvotes.

- Any extra SBD will be refunded.

- The bot will upvote your post to the value of 2.35 times the amount of SBD you send.
For Investors
For those who would like to invest some Steem Power,
@qustodian
pays out 90% of all the SBD sent to the account. Delegate minimum of 50 SP to invest and receive daily payouts in SBD.
Delegation links for @qustodian (NOT @QURATOR):
Please remember to leave at least 50SP in your account!
For any other amount feel free to contact us in Discord.
Delegation links for @qurator
After you click the link you will have to check the value, click next and then enter your Steemit NAME and Private Active Key to delegate.
Please remember to leave at least 50SP in your account and that new delegations overwrites the old one. Always use the total amount you want to delegate.
Qurator's Discord Channel


There is more perks and fun stuff on our server:
Feel free to ask Qurator Team questions
Meet other members
Promote your post in our Postpromotion room
Check your last upvote, current tier and @qustodian balance with Quro bot in Qurator-Assistant room
Keep an eye on on Steemit challenges in Steemit-challenges room
Join us! https://discord.gg/pJtWp57

Qurator banners
If you would like to show some more support and use Qurator banners then please head over to this post and copy the banner links from there. =)



»»-------------¤-------------««
Upvoting or Resteeming this post will help us grow and in turn enable us to give better upvotes to our members and quality content creators.
The Qurator project is brought to you by:
@scrooger | @boontjie | @goldendawne | @ewkaw | @ackhoo | @brumest | @stresskiller | @blacklux
Like what we do? Consider voting for us as a Steemit witness.
Active Witness rank: 73
---