CONTEST Looking Back/Look Forward 2.14
Looking Backward
When I graduated from college in north Bali, I went south to the capital city of Denpasar. My degree was teaching English, so I was looking a job to be a teacher. I thought by being a teacher, beside teaching, I would have time to learn more about writing.
I was also interested to be a writer.😋
In Denpasar, I met my friend who was working as a tour guide. I stayed in his places for a couple of days observing what he was doing. He could make money easier than being a teacher at that time. My interest in tourism grew.
I asked my friend to help me to get the job as a tour guide. The tourism was booming so it was easier to get the job. After a 3 months job training, I become a tour guide.
I thought I would like to try to be a tour guide just for a year. Just for gaining working experience. Then after a year, I would stop being a tour guide, I will go back to teaching and writing. I said to myself.
But that was twenty years ago!!!!!
Looking forward
I am still a tour guide now and not a writer nor a content producer! While I am enjoying my job, I still want to learn content creation for living.
I also like photography and making videos. Nowadays all it is easier to learn about photography, and to have digital cameras. Twenty years ago camera was not affordable for me.
Looking forward, I want to continue writing, taking photos as well videos and make a living from it. And I could see there are more opportunities to do it on steem blockchain and many other platforms on the Internet.
Well, I hope so.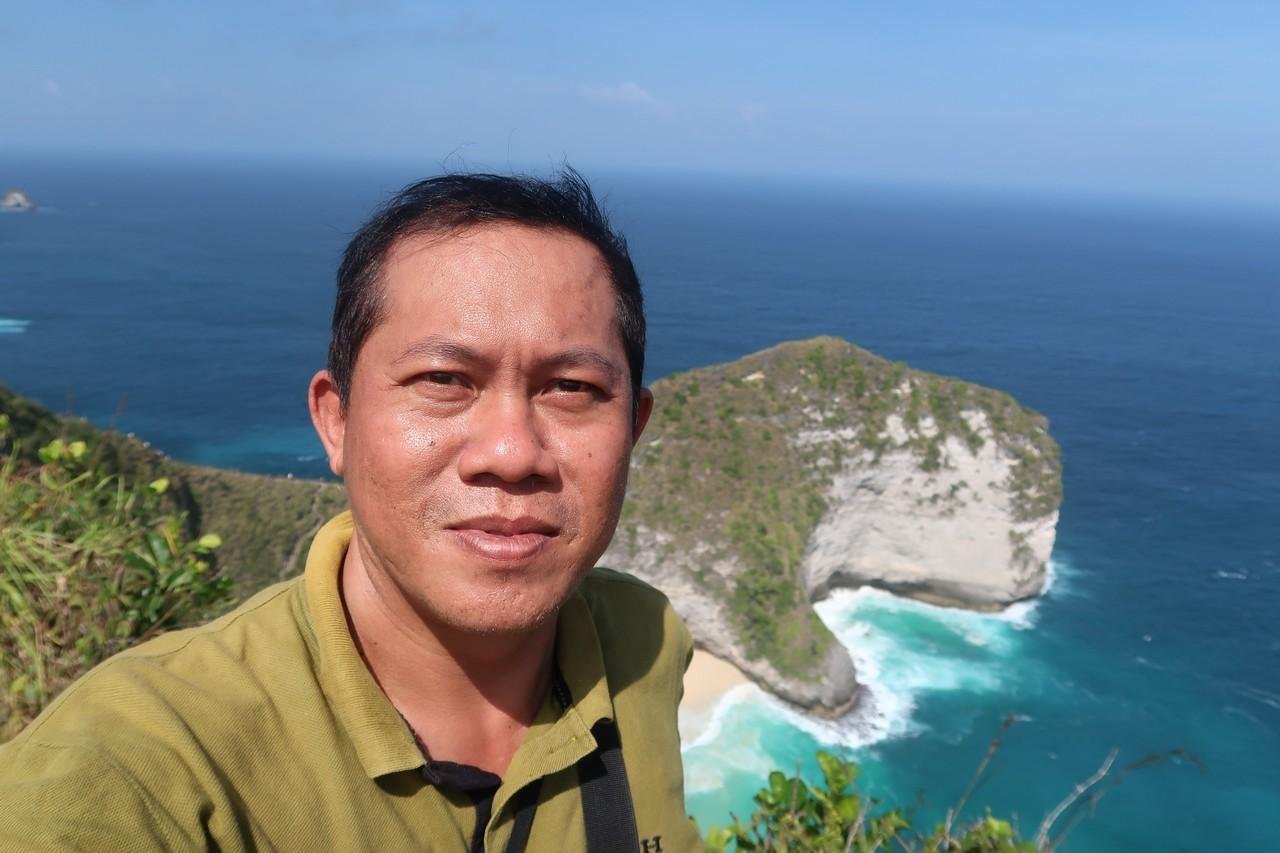 Photo: me in T-Rex Beach, Nusa Penida Island.
This post is my participation in Looking Back/Looking Forward 2.14 contest hosted by @wakeupkitty.
This is an Invitation to join #ccc for Guaranteed Daily Income and Payout for Newbies (2.0) in #ccc and Follow the Honor Code - the Creed (Conditions and Limits Inside)
AND
the latest update <<< please click to read.