GOLDILOCK : Redefining New Ways To How We Manage, Store And Access Our Digital Data
INTRODUCTION
Recently the world witnessed the little drama that took place when McAfee boasted about the security of his new wallet and pledged a bounty of around $250k on any hacker who can successfully hack the wallet.
Now, I know you followed the story and you sure know how it ended but the truth is that most hackers dont need that sort of motivation to hack your personal account or take control of your digital assets, all they need to do that nowadays is for you to stay connected ONLINE!
This shows that the internet and everything we do on the internet is not enough to keep our information secure away from attackers and this scourge doesnt look like ending soon unless we change our approach to how we store and access our data!
The problem with the present data storage is that you either choose between security of your data or accessibility of your data, a condition which is not favourable to many but only hackers!
But now!! Goldilock is introducing a new technology to buck that trend and allow users the oppurtunity to store and access their data securely!
Imagine how it will feel to be able to own the security of your cryptocurrencies, personal files and at the same time be able to access it from anywhere at anytime, then imagine GOLDILOCK!
GOLDILOCK is a revolutionary digital asset security system which acts as remotely disconnected cold storage until such time that the user needs access to their data for its intended purpose.
Goldilock technology is designed to ensure that user data are not connected to the internet like the case of a hot wallet and that users can access it easily without fear of damage, theft or loss as in the case of cold wallet.
Users can launch securely into their wallet securely via a non-IP command which means the wallet initiate a private vault with the Goldilock server ONLY and is not connected to the internet in any way.
Once the user completes transaction on his wallet, the node is then reverted to an isolated airgap physical environment , invisible and inaccessible from the internet!
This represents one of the core premises on which the Goldilock Security Suite was built.
GOLDILOCK SECURITY SOLUTION VS PRESENT DATA STORAGE OPTIONS
Inorder to provide a better understanding of this comparism, lets look at the 3 core premises on which the Goldilock Security Solution was built
PREMISE I
Users need access to their personal data quickly, but ONLY occasionally and for short periods of time. Otherwise, Online data is more useful to hackers than rightful owners


The reason why hot wallet such as your butcoin wallet on a exchange is almost an open passage of fund transfer and not a genuine store of value is because it is connected online 24/7, which makes it so vulnerable to attack from hackers.
Therefore using an hot wallet means you are jeopardising the security of your funds, also applies to saving your digital files online!
Goldilock uses a physical airgap mechanism to store your wallet offline making it inaccessible from the internet. See illustration below
PREMISE II
Personal data (including private keys) must be isolated, secured from physical contact and related human error and fully backed-up


In most centralised exchanges, users doesnt have complete control of their account including their private key custody which means that this sensitive information could be hawked to some attackers cheap or hackers could easily target custodians account to steal this vital information.
This is one of the reasons why exchanges attack is becoming prevalent. The solution is to have a private vault which saves the users information such as KYC, private keys securely without interference from the internet!
On Goldilock, users will use a non-IP mechanism to activate their wallet making it accessible over the internet
PREMISE III
Personal data and private key must be easily accessible when needed
The case for cold storage, although they are more secure when compared to hot storage but a physical device like trezor is susceptible to theft, loss or damage which means users are likely to find it less convenient and less accessible to use for making quick transactions or gaining a per need access to their files.
Cold storage is seen as more of a storage device for long term use!
The Goldilock Security Solution(GSS) combines the good features of both system to build a host of Security solution that offers its users a perfect blend of Security and Accesibility!
Goldilock users can securely access their wallet over an encrypted connection using a dedicated URL and access credentials! See illustration below
DIFFERENT WAYS USERS CAN USE THE GOLDILOCK SECURITY SOLUTIONS
The Goldilock Security Suite (GSS) offers a hosts of solutions a lot key industries can make use of in improving their services and handling data storage in a more secure and acceptable way
THE GOLDILOCK WALLET
This will serve as the legacy wallet for users in the Goldilock ecosystem and it will run based on the LOCK utility token.
This wallet will be able to hold, store and manage all your cryptocurrency holdings.
Designed for cryptocurrency investors.
INTEGRATIONS VIA THE GOLDILOCK API
This feature will allow Goldilock to act as provide a third party solution for anyborganisation who will love to employ the use of the airgap technology for their digital asset storage including cryptocurrency asset.
The major feature of this solution is that the institutions have complete control of their custom key! Meaning they dont have to worry about third party politics.
COLOCATIONS
This solution is majorly for large scale organisations who will love to gain complete control of the data that flows through their server before an attacker intercepts it or steal sensitive customer information.
This solutions will be particularly helpful to banks, credit institutions and Identity firms. This could also be used by top secret organisations.
ON PREMISE DEPLOYMENT OPTION
This solution can be helpful to network providers who offer internet services to their customers as it will enable users to access online resources securely from their device and also communicate with nearby devices securely without fear of a security breach!
USE CASE
Cloud Storage
Whenever we do a chat backup (say your periodic chat backup on whatsapp, could be weekly/monthly) on our device, what we are simply doing is to save all our chat information on the cloud which can be accessed via the linked or provided email.
In an event where our email password got stolen or hacked, which is a common trend with most emails as they are relatively easy to crack! Now this might have being a bit hard for them to crack if all email user or whatsapp user implement two-factor authentication on their device, but most people hardly do (am a guilty party 🤷).
Once they gain control to your email account, they can easily get a lot sensitive information from the chat history which confiscate the security of your data.
Implementing a Goldilock private vault would solve this issue completely as cloud storage providers can partner with Goldilock to ensure that their user information are secure because they are kept offline which is what backup is supposed to mean and be treated in the first place!
HOW IT WORKS
User logs into the Goldilock wallet on his/her browser

Wallet sends a query to the NEO blockchain to confirm if the user's public key address owns a LOCK token

Once confirmed, Wallet will launch and user enters his private key to access his wallet

Wallet write audit information and communicate with Goldilock Private Audit Blockchain.
Note : Audit information does not store or transfer the private key of its user to the Goldilock server!
Lock token serves as the utility token to access services within the the Goldilock ecosystem
Lock token information
Total Supply : 1 000 000 000
Hard Cap : $50M
Token Sale : Presale Already Ongoing
join now
OTHER BENEFITS OF THE GOLDILOCK ECOSYSTEM
Integration with the NEO blockchain : NEO blockchain addresses the issue of smart contract bug associated with ethereum allowing it to integrate digital identity securely over the blockchain

User control: Users have full control of their key custody

Remotely activated air-gap security for cryptocurrency key custody and data storage
CONCLUSION
The Goldilock solution is unique and addresses a core reason why most institutions is yet to adopt the use of cryptocurrency.
A technology like this goes a long way in convincing some neutrals that indeed they can be in control of their data security.
MEET THE TEAM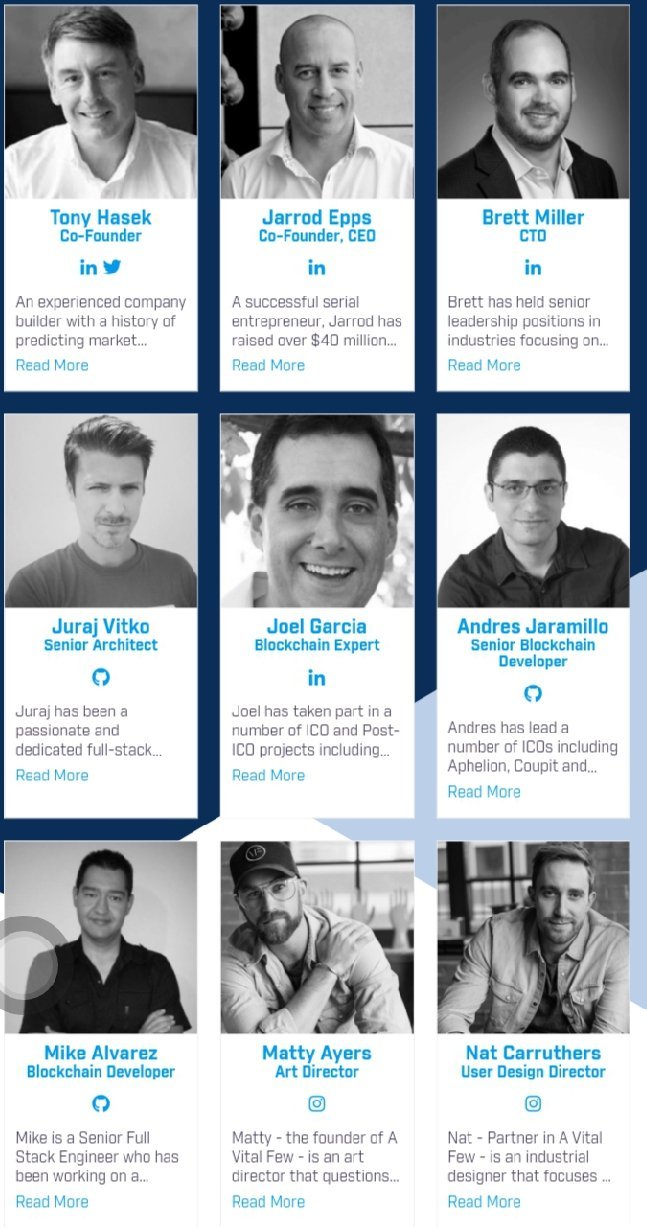 ROADMAP
HELPFUL RESOURCES
HELPFUL LINKS
Link to Contest Post
Link to My Twitter Post
goldilock2018