⭐️SOMETIMES LESS REALLY IS MORE ⭐️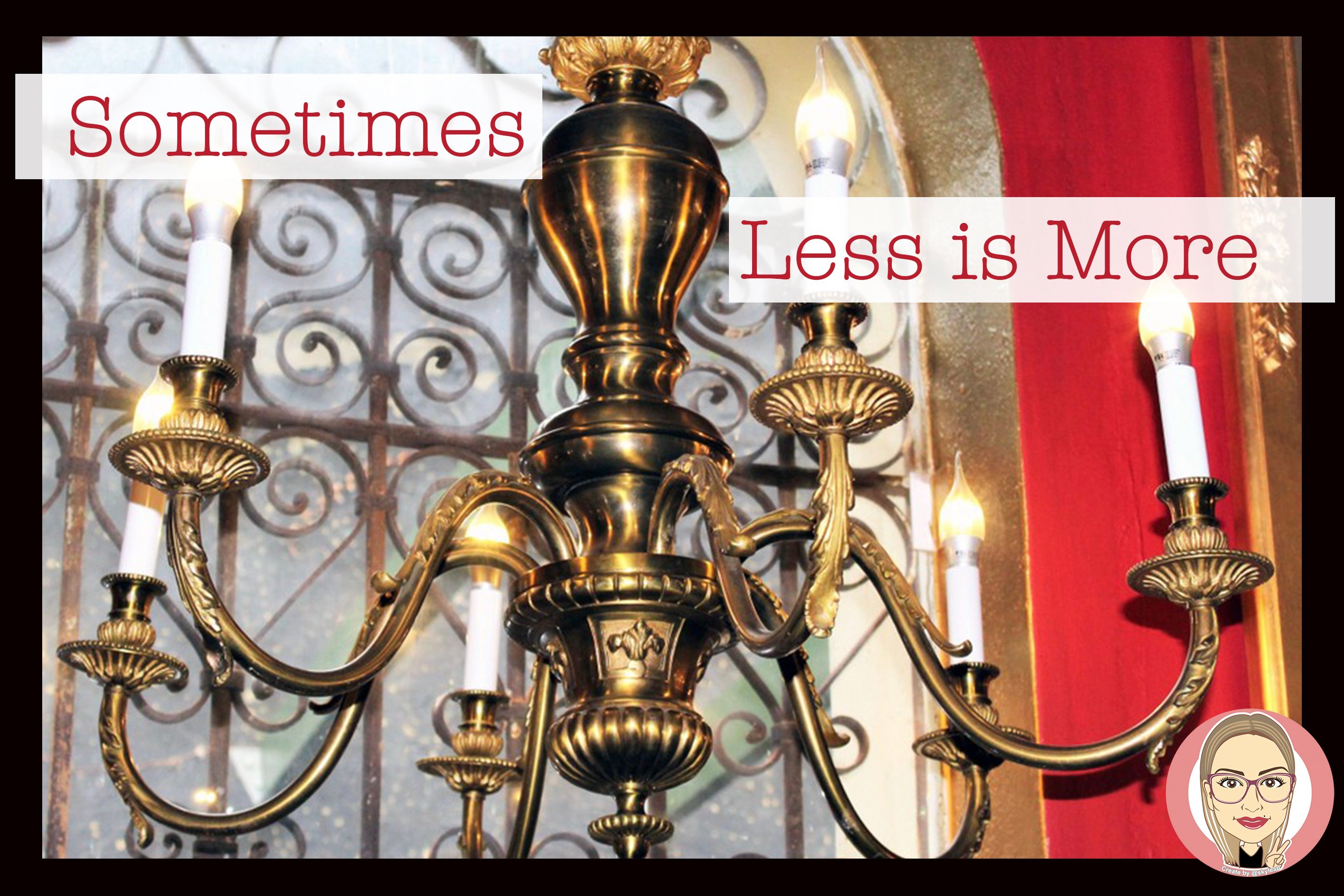 It feels like forever since I have written anything about my shop! We have been super busy at work, renovating two areas of the building, by applying purple velvet to the walls. (LOL - WHO DOES THAT?!) I definitely will take some photos to show you, Steem Fam.
Today I wanted to share with you this BEAUTIFULLY SIMPLISTIC chandelier. I'm sure you have seen most of the lights I share are really a bit over the top. Every now and then, the workshop team will surprise me by pushing out a light that they didn't apply any crystal too, they didn't add any glass drip cups, or anything fussy.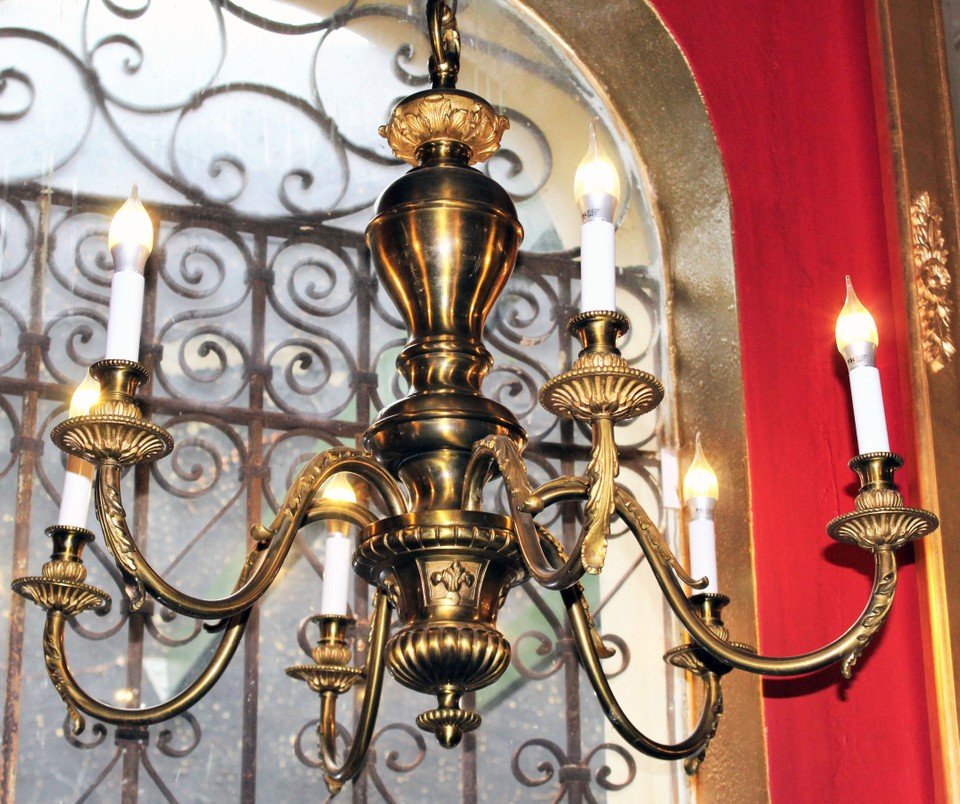 This is a perfect example of a stunning Empire period light. Note the elegant fleur de lis at the bottom and the elegant leaf detail on the arms and at the top of the light.
I think though, besides the effortless design, what really makes this light is it's colour. The brass has aged to the most sublime bronzey brown, and it is everything!
Most clients overlook it when it comes in, but I actually used this image in some off our social media this week, and I really hope it sells. It is truly stunning.
What do you think, Steem Fam?

---
🌸Give Some Love to My Past Posts:🌸
---
---
---
🌸Recommended Reading:🌸