Serve Delicious Grilled Chicken When Camping [Review & Scout Education Tips]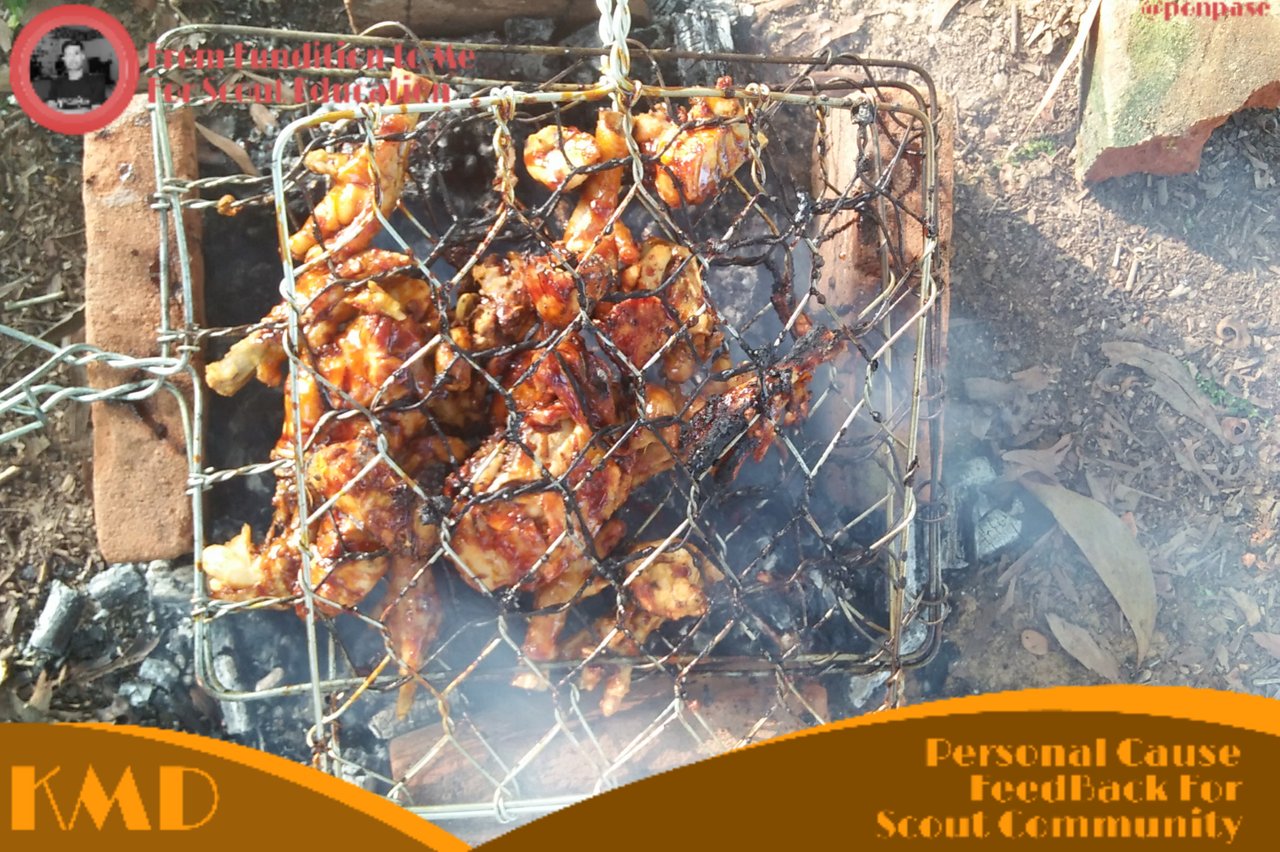 Food / consumption is the most important thing when we are camping or doing long trips. Food will be a source of energy during camping activities that take place. In scouting education, we are taught about techniques in determining what food to bring and how to cook it. Food supplies are determined based on two factors: first, how long the camping activity will be carried out and second, according to the location or distance we will be camping.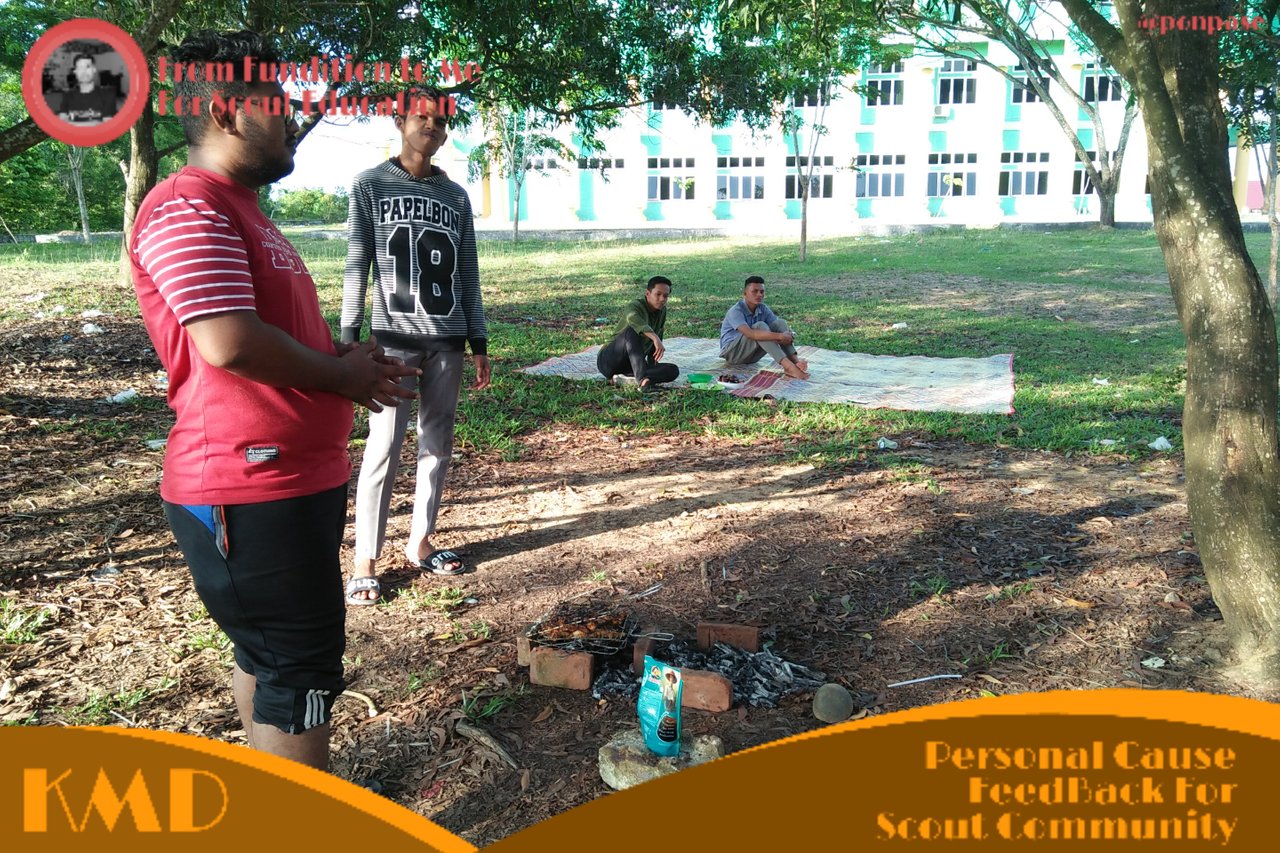 Tools and Goods
Compassion when camping or during a longtrip certainly requires a lot of preparation. In addition to food ingredients, we also need to pay attention to tools for cooking, the choice of tools for cooking consists of several types of items such as; pan / nesting / trangia / mini trangia, spoon, gas stove / paraffin stove, gas / paraffin, food ingredients, and other equipment. By carrying items like that, of course there will be consequences, namely, luggage bags become heavier. The principle of traveling in a backpacker way is to carry as little luggage as possible with a container / bag that is also as minimal as possible, as comfortable as possible, as easy as possible for loading and unloading, and minimal costs. Because the camping that we do is very close and is in the vicinity of the population, so we can minimize luggage that is considered not so necessary.
Food material
Camping / outdoor activities are not the same as activities at home, so we will bring appropriate food. If it's not needed, there is no need to bring a lot of raw food. But because of its location close to where people live, it is possible for us to buy some raw materials, such as meat. If camping activities are carried out in a place far from the population, we advise you to bring food that is easy to cook such as fast food / sachets. Maybe we will also need some other raw materials such as rice, cooking oil, tempeh, tofu, potatoes, and eggs. As for drinks, we can bring several types of sachets such as mineral water, condensed milk, and tea bags. In addition, we will also need several types of food flavoring ingredients such as sugar, salt and other sachet flavoring.
We have prepared raw meat and will be ready for processing, we plan to burn it with some basic techniques that we have learned in scouting education. Grilled chicken will be a very delicious menu today. This will be a source of energy for us to survive and be able to do other activities during this camping activity.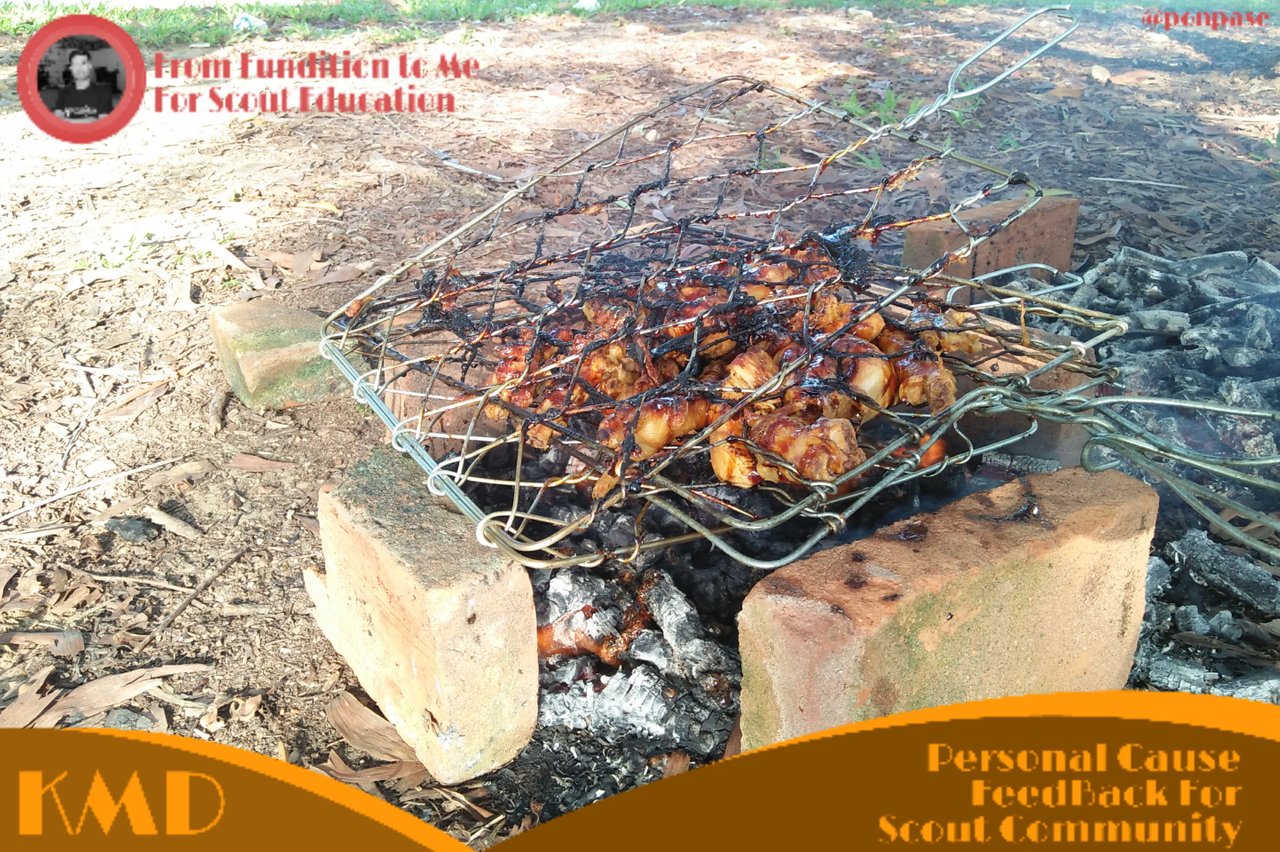 How to Cook Grilled Chicken
Grilled chicken is one of the delicious foods when served while camping and of course also the menu most preferred by many people because it tastes delicious, and appetizing. One of the most practical ways to cook it is to burn it thoroughly and perfectly. Proper roasting of chicken is on burning coals, not on fire. Because if it burns on a fire, the chicken will be burned outside but still raw inside. In addition, the taste of chicken will be bitter. If it burns on hot coals, the heat will go into the chicken meat and make it perfectly cooked, that's the basic concept in cooking grilled chicken.
In order for grilled chicken to taste better we need some seasoning mixture. We have marinated this chicken in seasonings to produce a delicious taste. By soaking chicken in seasonings, the herbs and spices will be more absorbed to the inside of the meat. For this process, we have soaked and cooked it in the pan. The spices we use are the ground spices that are ready. If we are going to process the seasoning here, we don't have the tools. But if you want to make spices for delicious grilled chicken, you need to prepare several types of spices such as garlic, cayenne pepper (also according to taste), galangal, turmeric, coriander, ginger, bay leaf, sweet soy sauce, onion, chili red (the amount according to taste), lime juice, salt, granulated sugar, coconut sugar, coconut water / coconut milk.
Here is how to cook "Roasted Chicken":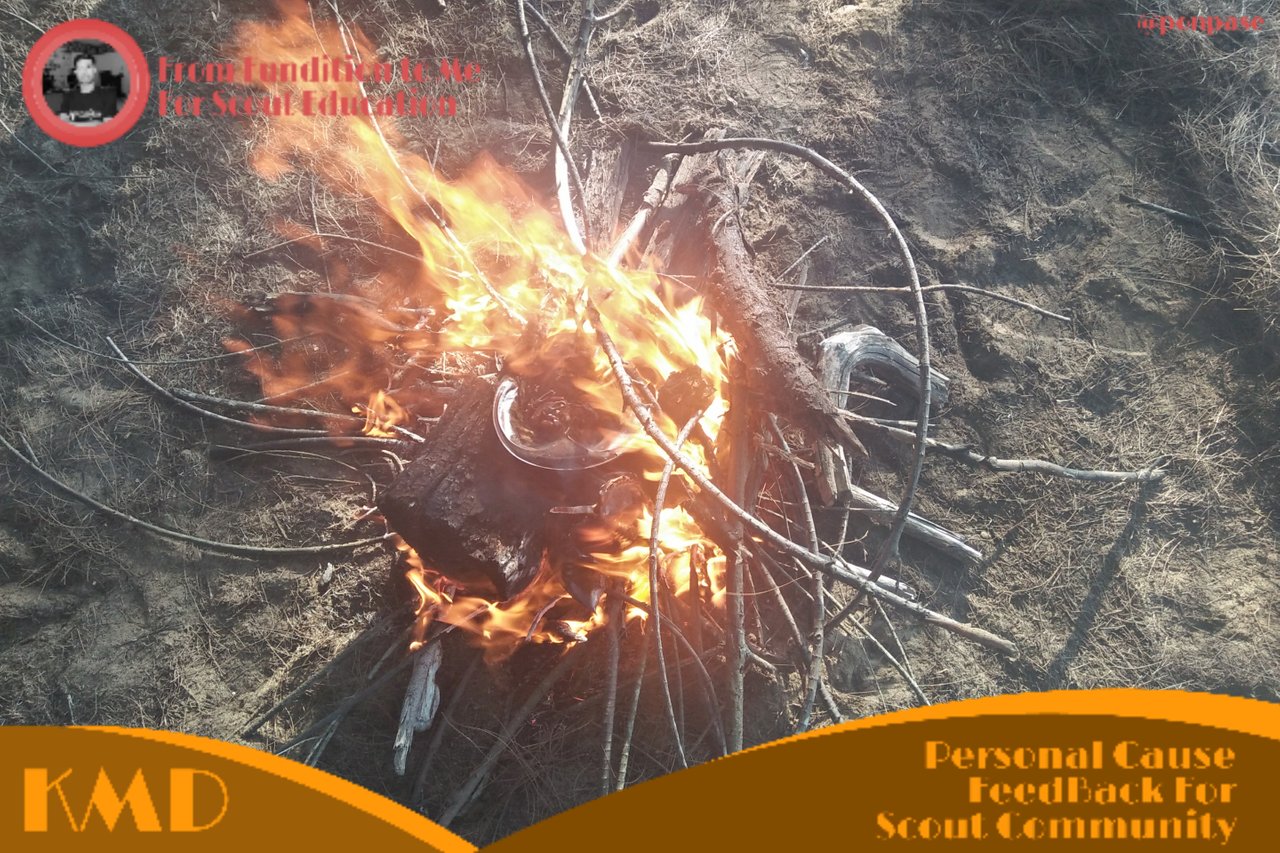 Making Fire
To burn chickens, we need burning coals. We have some technicalities in cooking this. Embers come from wood and shell that has been burned with fire. The fire was ignited using a match, a match became the most important part when camping. So do not miss to bring a tool that is a basic source for lighting a fire. However, if we forget to bring a match, we can also make a source of fire, but need things from nature and will take a very long time. If indeed you want to try how to light a fire without using matches, we have a resource that you can learn, read here!
So that wood is flammable, we must arrange wood and shell with special techniques. Basically, try to make room in every wood structure so that there is oxygen. If the wood is arranged too tightly, there is no oxygen space and the fire will be difficult to spread. We can arrange wood in the shape of a pyramid. The wood is arranged in a row and gives each other space between the first arrangement and the next arrangement. This arrangement is very easy, stacking two firewood parallel to the lowest foundation, then stacking on top of it in different directions, making it cross over. When the arrangement is ready, then burn it at the bottom by using wood sawdust so that it is flammable.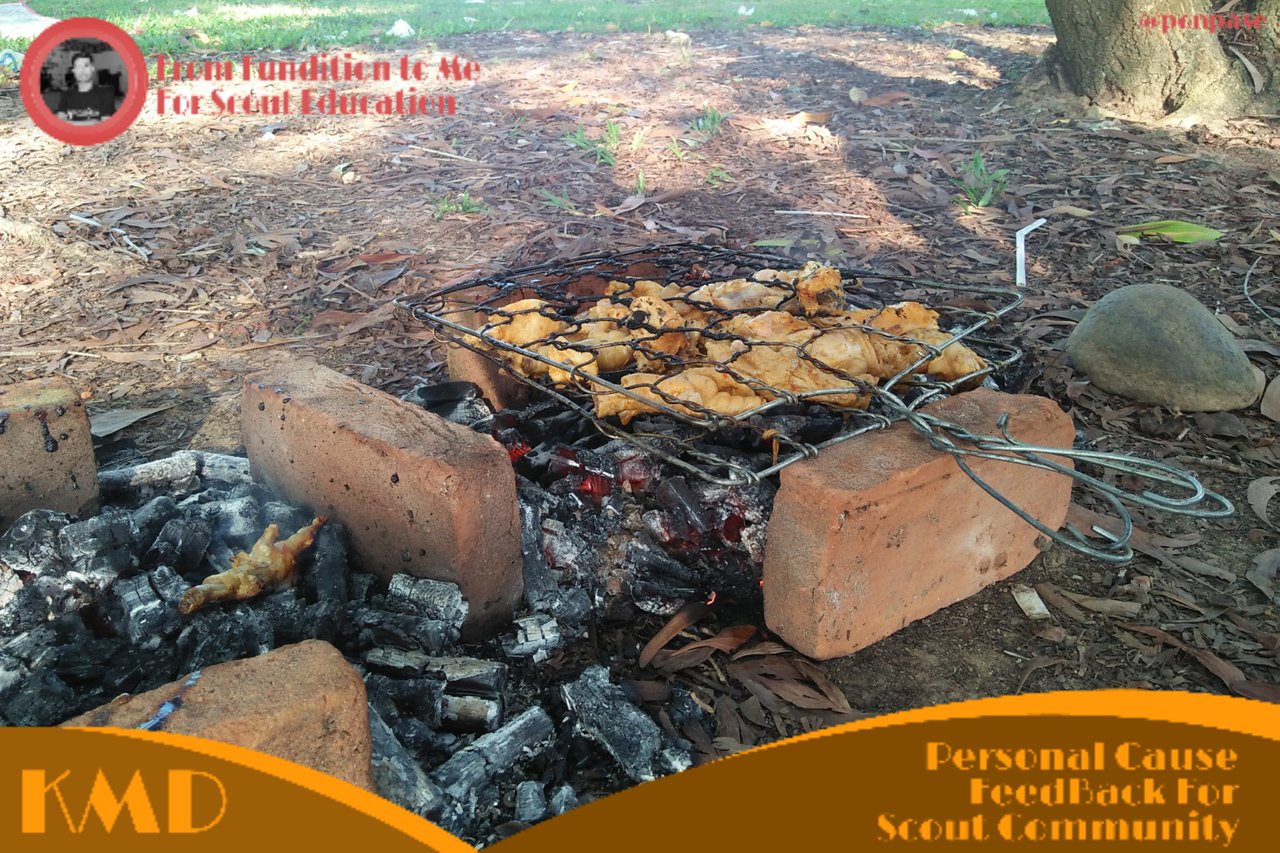 Burning the Chicken
Raw chicken meat is first cut into several parts, then washed thoroughly, before being burned on the coals of fire, first boiled together with herbs and coconut milk. This will make the chicken meat taste more delicious and tasty. When done boiling, let the chicken marinate in the herbs for 30 minutes (the longest time count) so that the seasoning penetrates to the deepest part of the meat. While waiting for the spices to permeate, prepare the embers and grilled chicken chili sauce, we can use sweet soy sauce. This sweet soy sauce sauce is a very important part, because grilled chicken that is not accompanied by chili sauce will taste less enjoyable.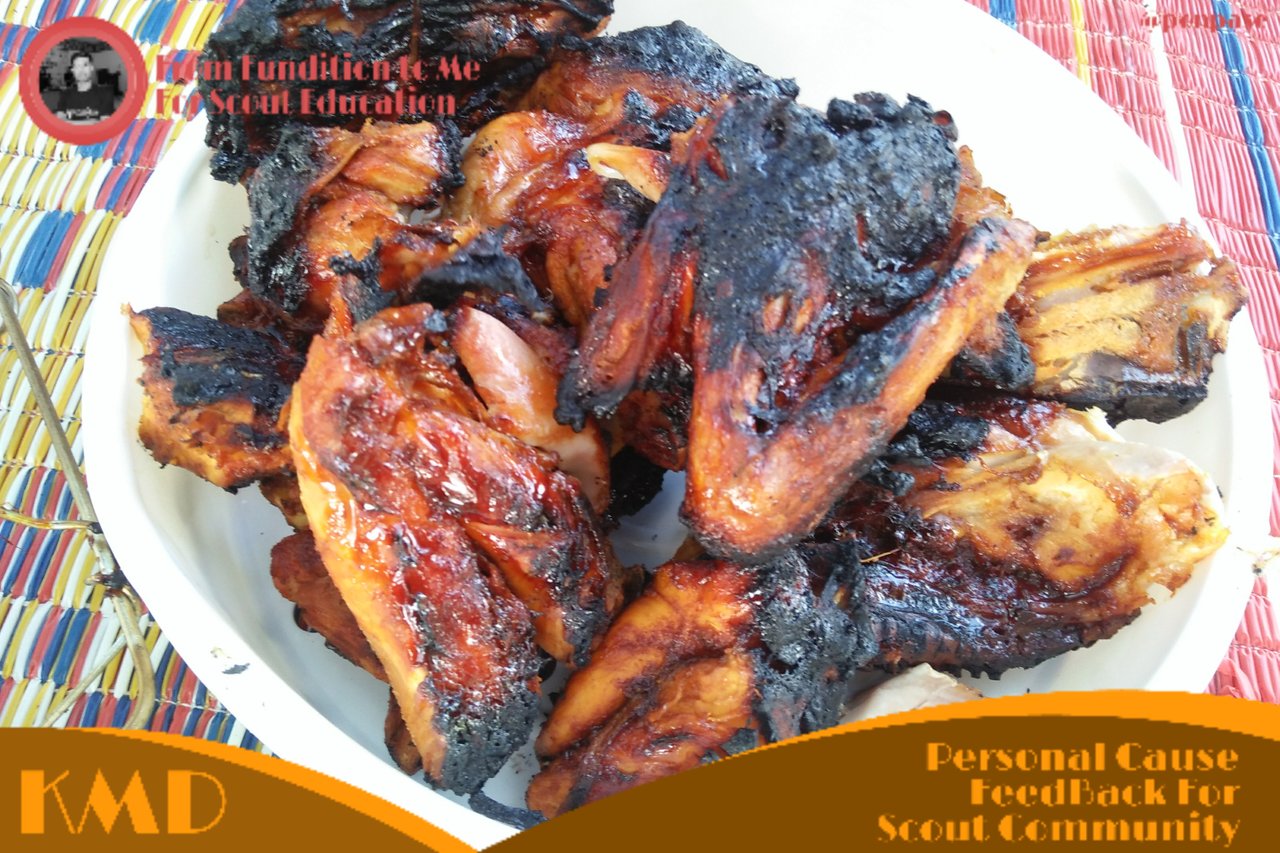 After that do the burning in the embers, make sure no fire is burning. Use roast so the chicken doesn't come in contact with the embers. If the chicken has really burned and cooked to the inside of the meat. Because the chicken has been boiled first, we only need a short time. The goal is only to provide a distinctive aroma of grilled chicken. If it looks ripe, remove it from the coals and serve.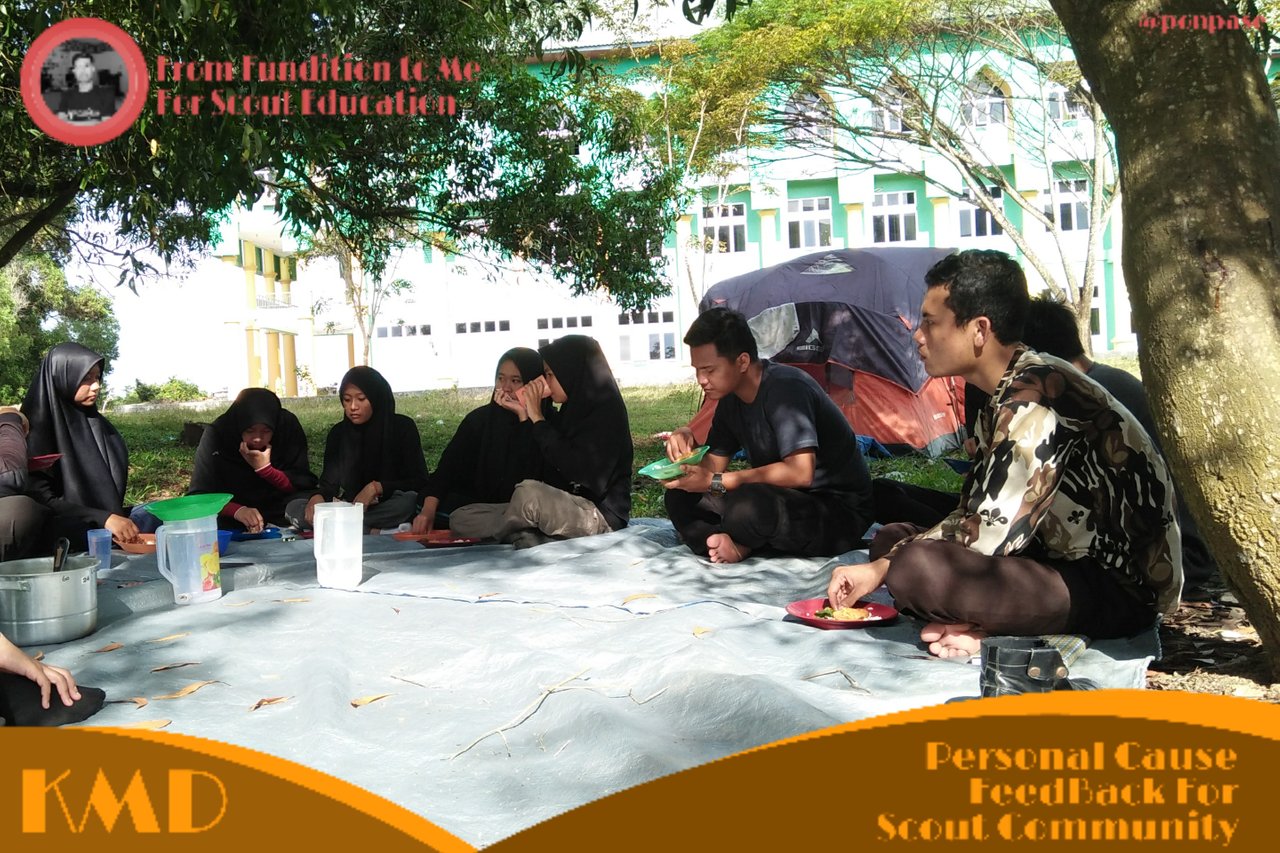 Enjoying grilled chicken when you side by side, really gives quite an extraordinary impression. The thrill of being littered is the challenge that requires us to live as far as possible from modern life in order to feel closer to nature. Plus the opportunity to breathe clean and fresh air that is blown from the grove of trees around us. The green and beautiful scenery becomes a pleasure that we will not be able to get in urban areas. Moreover, enjoyment will be more enjoyable if done in groups and filled with rumors and humor from everyone. This is very fun.
We are very sorry for not having many pictures that can systematically explain the process of burning this grilled chicken. That's what we have to save on batteries and the bad thing is we have ignored some very important things, Thank you, I hope you enjoyed it!
"Good things done will bring goodness, sincerity is a source of passion full of love and dedication, wings of birds fly, the people have dreams, people need you to help them, you will look great for the little actions you do but have an impact broad for everyone"
@ponpase