JOTA-JOTI Provides Opportunities to Communicate with All Scouts in the world
Scouting education as a forum for character education for young people and future leaders must be able to become an educational platform that can keep up with the times. Education taught during training and coaching activities should be carried out by prioritizing the principles of scouting accompanied by utilizing advances in digital-based technology. Technological developments can certainly have positive and negative impacts on scouting education patterns.
On the one hand, the development of the times requires every scout participant including the coach to be more sensitive and use technology, especially technology based on telecommunications and information. Most young people are now a cyber generation who are online all the time and always update the status of revealing realtime conditions on social media. This certainly becomes a challenge for coaches in scouting education, which must always be creative and innovate to foster students, so that they can become superior and professional guides. Likewise scouting trainers must learn and practice continuously to develop and apply up to date educational technology without forgetting the basic principles and methods of scouting education itself.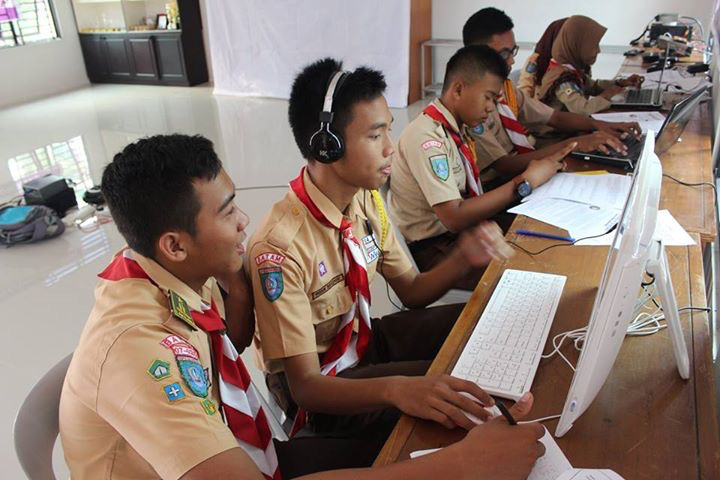 Image By : website
Thus the guidance in scouting education will be able to create a better generation, be responsible, be able to foster, fill independence, and build a better world. So it is necessary to revitalize the guidance and methods of scouting education, this is because the challenges that will be faced by the younger generation, especially scout participants now are very different from what was faced in the past. Along with the development of technology, the guidance of scouting education also develops. Although basically a lot of our educational activities are done outdoors, technology also helps a lot of scouting education activities.
Indeed, scout education has always been familiar with technology. The simplest type of technology is the use of telegrams, loudspeakers, compasses, to radio communications. With the development of this technology it will certainly be very easy for us to interact with each other even though limited by distance. For example, scout education participants find it easier to communicate with all scouts in any part of the world.
This of course is a quite positive impact thanks to the progress of the internet. With the internet network, even parent scouting between countries has become easier to communicate or share data. In scouting education we have units related to information and technology. This unit is called by the name "SAKA KOMINFO", which aims to foster and develop scouting education participants so they have skills in the field of Communication and Information, which can impact on their careers in the future.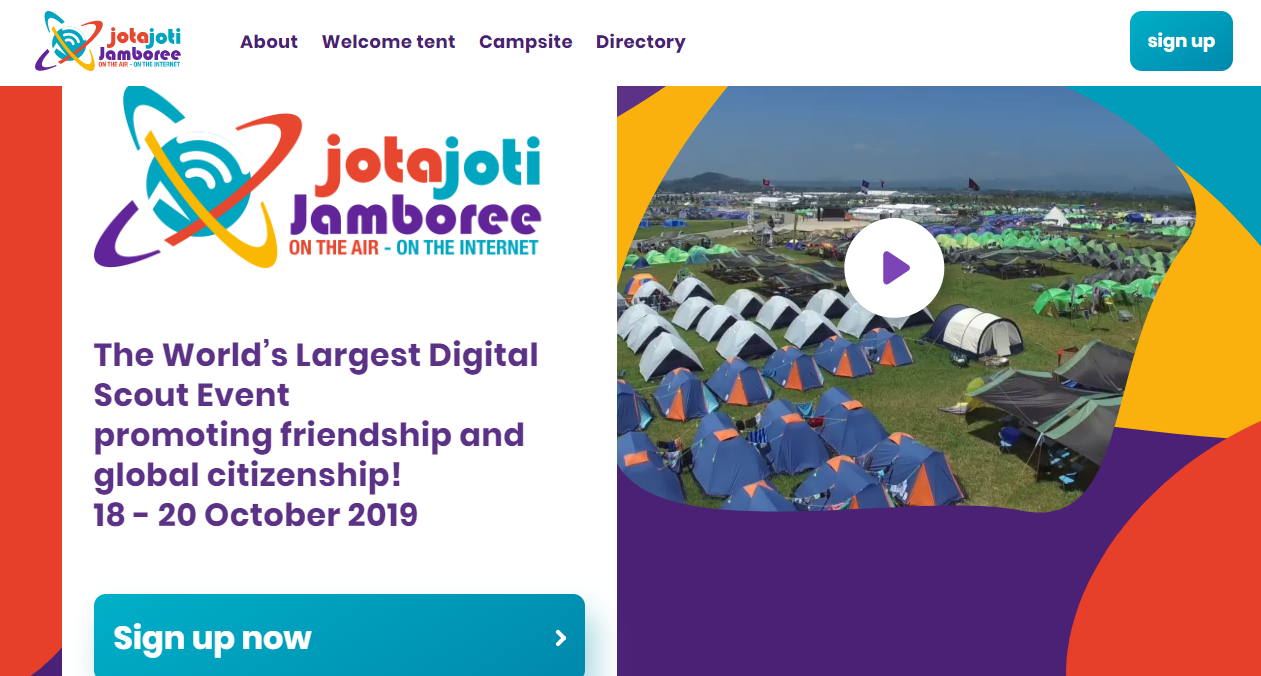 Image By : Screenshot on website
One of the educational activities that involve technology is JOTA (Jamboree on the Air) and JOTI (Jamboree on the Internet). JOTA is a Jamboree activity that utilizes radio communication or uses amateur frequencies. Whereas JOTI is a Jamboree activity that uses the internet network. This activity was participated by all scout education participants throughout the world. With this activity scouting participants can communicate and exchange ideas with all participants throughout the world through the media of Radio or Internet network. This activity has been carried out for almost half a century by the World Organization Scout Movement (WOSM) and has also been carried out for more than half a century in Indonesia by national scouting education in collaboration with the Indonesian Amateur Radio Organization (ORARI).
This year JOTA - JOTI activities will be held again on 18,19,20 October 2019.
JOTA-JOTI is the world's largest digital Scouting event that takes place online and through the air. The educational program brings together more than 2.5 million Scouts every year in October for Scouts and friendship weekends. Young people can learn about communication technology and connect with fellow Scouts from more than 170 countries. This event is open to Scouts all over the world, allowing young people to connect and communicate with each other using the Internet and amateur radio. JOTA-JOTI engages youth in educational activities that build teamwork, cross-cultural understanding and skills for the future.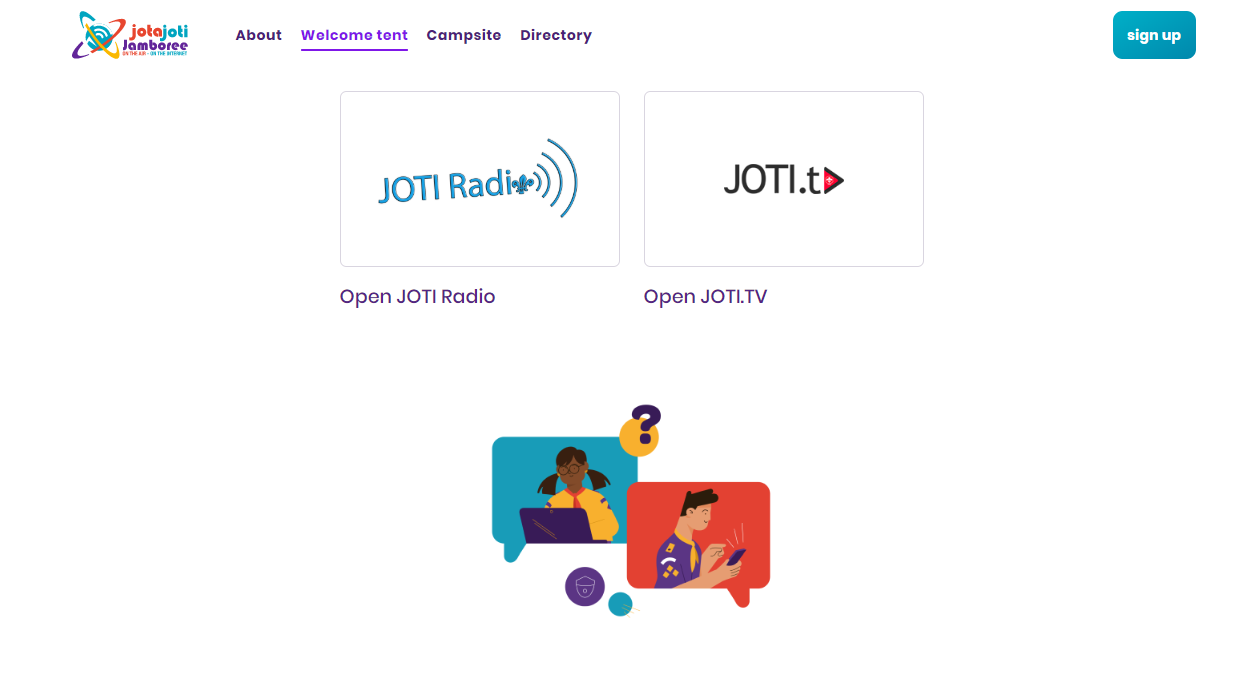 Image By : Screenshot on website
To be able to participate in this activity we will coordinate in advance with the scouting education unit in our local area. To carry out this activity Participants can register individually or in groups for various activities that take place throughout the weekend event. These activities range from Scout-inspired talks to online game sessions to amateur radio challenges. To support this activity, we need some important equipment, such as:
Microphone and webcam to talk with other Scouts
Digital camera for taking and sharing photos
Digital scanner to scan images and logos of your Scout group
Amateur radio to take part in radio-based activities
This activity is of course very beneficial for all scouting education participants in the world. See you at the 2019 JOTA-JOTI Event.
"Good things done will bring goodness, sincerity is a source of passion full of love and dedication, wings of birds fly, the people have dreams, people need you to help them, you will look great for the little actions you do but have an impact broad for everyone"
@ponpase