Steem Meetups, Steem Clubs, Steem Ambassadors - time to mobilise a Steem Promotional Army?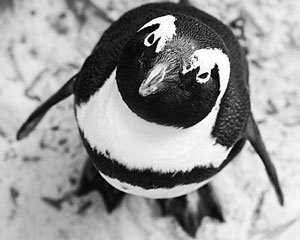 Steem Meetups can be a great vehicle for recruitment and particularly improving retention on Steem.

SteemClub-UK is still in its early stages but I do think the 'social' aspect of the SteemClub could help strongly with getting new people on the platform, and keeping existing steemians engaged.

Steem Ambassadors can play an obvious role in promoting Steem. So far the Ambassador model has not reached its full potential on steem - but the prospects for the future are brightening.

Can we bring these three elements together to form a coordinated and powerful force for building numbers on Steem?

---
---
Steem Meetups

There is already a useful number of both regular and ad-hoc Steem Meetups going on around the world...
Meetups are not too difficult to organise and can be a great way to network and build contacts on Steem.
I am keen to explore ways to encourage more meetups around the world, and to help publicise them to attract more people.
If anyone would be interested in setting up a meetup but needs help or support please contact me.
---
Steem Clubs

This is a model we are just beginning to explore and experiment with in the UK.
So far @steemclub-uk has organised a couple of virtual meetups, helped promote some real life meetups and offered some curation support to 'members'.
The Steem Club concept I believe may be beneficial to buildng steem numbers around specific geographic locations.
I would love to see them grow to eventually have a local Steem Club in all major towns and cities around the world.
Steem Clubs can take many forms and have many different activities.
We are looking at ways to expand SteemClub-UK...
---
Steem Ambassadors

The original Steem Ambassadors grew out of the Promo-Steem project set up by @starkerz, @anarcotech and @stephenkendal nearly two years ago.
The Ambassadors had the remit to promote Steem in any way they could around the world and potentially earn rewards for doing so.
Of the 60 or so Ambassadors only about half are still active on Steem, but the program is largely paused at the moment...
There are plans for a new Ambassadors program to be formulated through the currently forming Steem Foundation, but there are no details on how this will progress yet.
I hope they will be able to be able to pick up with Steem Meetups and hopefully Steem Clubs.
We do need to build numbers on Steem as soon as possible to replenish and grow the community.
---
---
If anyone needs support to set up a meetup, or is interested in forming a SteemClub do let me know.
We need a SteemArmy to get out on the streets and tell people about the platform.
It's time to mobilise...
---
---
[ penguin image from unsplash.com ]