Revolução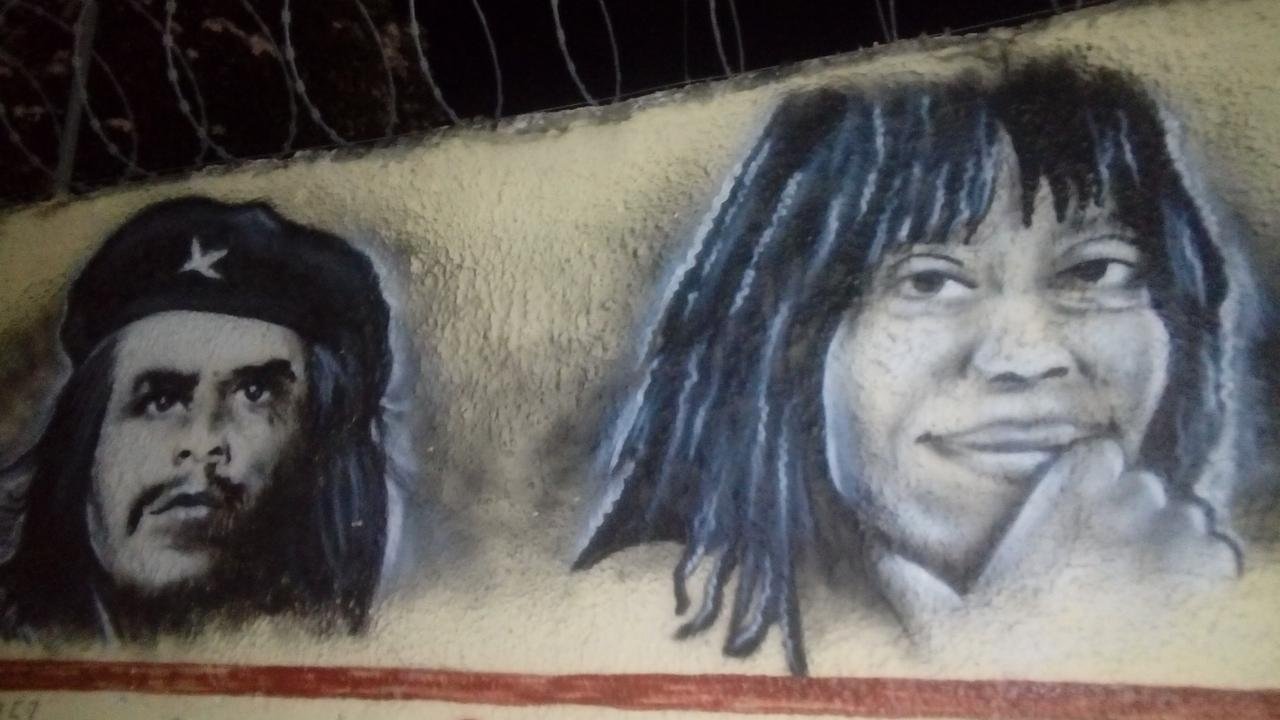 Foto do autor: postimage
Cosa ha portato alla creazione di questo graffito con due immagini così diverse, il simbolo della rivoluzione di Che Guevara e una faccia indigena?
Non vedo nulla per giustificare l'unione del dottore rivoluzionario argentino di nascita e la carriera politica attivista cubana con la sua partecipazione influente alla guerriglia in Bolivia e in altri paesi del Sud America con i semplici indigeni che hanno dato origine all'incrocio in questo grande Brasile, frutto delle relazioni rapporti inter-razziali con i popoli colonizzatori negli anni del 1500 e nei secoli seguenti.
Portoghese, africano, olandese, italiano, tedesco, giapponese e molti altri che hanno contribuito a quello che è oggi il popolo brasiliano.
Questo graffity è un'aggiunta al mio progetto Graffity Hunter, progettato per rivelare artisti di strada sconosciuti.

What led to creating this graffity with two such disparate images, the symbol of the Che Guevara revolution and an indigenous face?
I see nothing to justify the joining of the Argentine revolutionary doctor of birth and Cuban activist political career having his influential participation in guerillas in Bolivia and other countries of South America with the simple indigenous that gave origin to the miscegenation in this great Brazil, fruit of the inter-racial relations with the colonizing peoples in the years of 1500 and the following centuries.
Portuguese, African, Dutch, Italian, German, Japanese and many others who contributed to what is today the Brazilian people.
This graffity is an addition to my Graffity Hunter project, designed to reveal unknown street performers.

O que levou a criar este graffity com duas imagens tão díspares, o simbolo da revolução Che Guevara e uma face indígena?
Não vejo nada que justifique a junção do médico revolucionário argentino de nascimento e cubano de carreira política activista tendo sua influente participação em guerrilhas na Bolívia e outros países da America do Sul com o simples indígena que deu origem á miscigenação neste grandioso Brasil , fruto das relações inter-raciais com os povos colonizadores nos anos idos de 1500 e dos seguintes séculos.
Portugueses, africanos, holandeses, italianos, alemães, japoneses e tantos outros que contribuiram para o qué é hoje o povo brasileiro.
Este graffity é uma adição ao meu projeto Graffity Hunter, destinado a revelar artistas de rua desconhecidos.

This post was written in Italian, English and Portuguese, please consider using Google Translate or other online translator to help you if you spoke other language.
@dsound witness nodes está online e eu já votei.
E não se esqueçam votem também como eu para witness @curie


Gif by @aleister
Know my curation trail project @pataty69
link-
If you would like to delegate to Curation project @pataty69 you can do that by clicking on the following links:
10SP-25SP-50SP-100SP-250SP-500SP-1000SP-
Be sure to leave at least 50SP undelegated on your account.