[TBS] FR @PapyBoys - Payday 2 One Down Stealth & Loud #012 First Look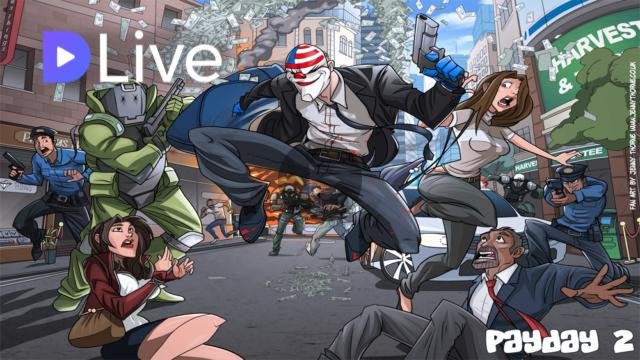 Hello guys, welcome to my stream !I am French, so my English is bad but I will try to answer your questions and talk to you a lot.
i hope you'll like it ! I wish you a great day, thanks for watching.
Description: Payday 2 is a multiplayable and online SPF. The player must plan a break with his friends and make it without a hitch. Several strategies are possible, from the finest to the most intricate, and some details are randomly defined at each party to force participants to review their plans.
Bonjour les gars, bienvenue à mon Stream! Je suis français, donc mon anglais est mauvais mais je vais essayer de répondre à vos questions et de vous parler beaucoup.
J'espère que vous l'aimerez ! Je vous souhaite une bonne journée, merci d'avoir regardé.
Description : Payday 2 est un FPS jouable à plusieurs et en ligne. Le joueur doit y planifier un casse avec ses amis et le réaliser sans accroche. Plusieurs stratégies sont possibles, des plus fines aux plus rentres-dedans, et certains détails sont définis de façon aléatoire à chaque partie pour forcer les participants à revoir leurs plans.
My live stream is at DLive