SPIRITUAL FOOD 4 THOUGHT - WHY CHRISTIANS DO NOT HAVE BIBLICAL GROUNDS FOR DIVORCE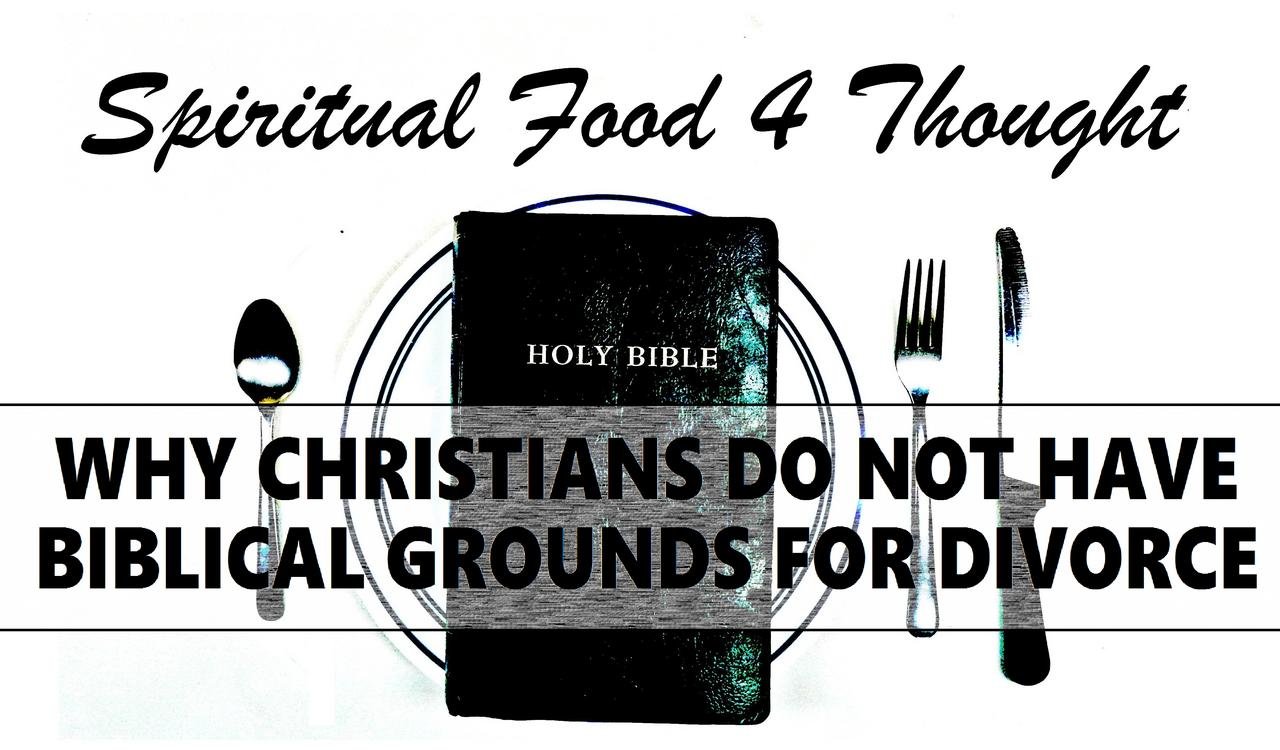 Sometimes, it's not as simple as something being mentioned somewhere, especially when people swear oaths.
---
Simply put, if people bind themselves with an oath like "'til death do we part," then that is the only option for ending their marriage that they have. Otherwise, their oath is a lie, and they are lying to family, friends, and God in their marriage ceremony.
If they believe that adultry is a potential reason to end their marriage, then they should include it in their oath, "'til death or adultery do we part," or not swear an oath at all. Sure, some may claim that such a vow would "ruin the marriage ceremony," but, at least the ceremony wouldn't be deceptive, and such an oath would not ruin the ceremony nearly as much as divorce ruins a marriage.
Just some food for thought. Be careful what you vow.

"WHY CHRISTIANS DO NOT HAVE BIBLICAL GROUNDS FOR DIVORCE" VIDEO
---
Also, if any of you enjoy these videos, please feel free to subscribe to my new channel Spiritual Food 4 Thought and share these videos wherever you think people may either enjoy them or need them. Thanks everyone!

Until next time…
STEEMIT LIKE YOU MEAN IT!

Want to sell sustainable, handmade products in the Homesteaders Co-op?