Our Hearts,The Dwelling Place Of God !!!
Acts 17:24-26 (NIV)
"The God who made the world and everything in it is the Lord of heaven and earth and does not live in temples built by human hands. And he is not served by human hands, as if he needed anything. Rather, he himself gives everyone life and breath and everything else. From one man he made all the nations, that they should inhabit the whole earth; and he marked out their appointed times in history and the boundaries of their lands."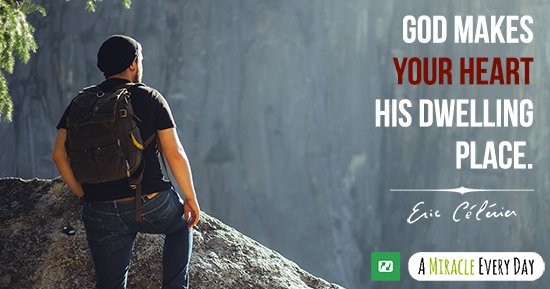 Source
Brothers and Sisters, for many are we that have different believes of how they see God to to exist or live. Some people have their believe and trust in things that were made by humans; money, idols, cars, houses and many other things that were made by humans. Apostle Paul through this message was reminding us that we cannot be saved through those those altars that we worship, but only one we can be trusted is our Living God. This was through Paul's teachings to the Areopagus, he said: "Men of Athens, I perceive that in every way you are very religious. For as I passed along and observed the objects of your worship, I found also an altar with this inscription: 'To the unknown god."(Acts 17:22-23)
Many people of today still hold their believes in such things that were made by man. They mold altars and build shrines around them to worship them daily. Even among we the Christians, we have such things, at times you will see Christians having statues of something, pictures or posters that they always bow down to worship. But Paul through this teachings let us understand that our living God is not found in things made by man. He always lives in the heart of anyone who stay in righteousness or Holiness. Whoever believes in God put his trust in him and abide by God's teachings. We can receive God with a pure heart, but he cannot be found in such things that we put our trust in.