Promotional Video For WHALES & BIDBOTS After The HF21 !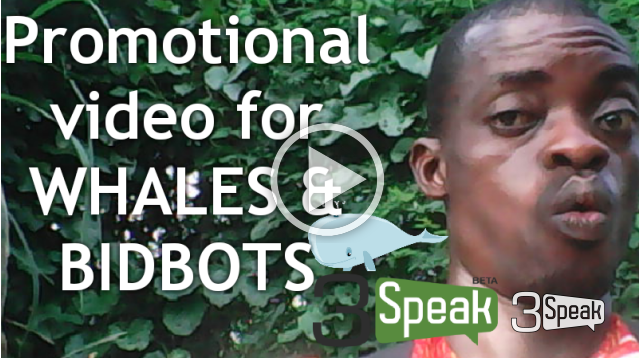 ---
Hi Steemians, in this promotional video I commended #Whales and #Bidbots for their activeness in upvoting good content, active and serious steemians post after the #HF21. I said, this is a true reflection way back 2017 and 2018 when #STEEM was pretty good.
This is evidence from the fact that, yesterday @smartmarket upvoted my video post in #3Speak when the the post dropped few minutes ago. And in fact it motivated me a lot. I shared everything about how steemians will be serious if other #Bidbots will do the same things to upvote #Steemians who are working hard.
In this case I must be thankful to all #aBidbots who are supporting me to grow my #STEEM business: @smartmarket, @rocky1, @tipu, @therising and all other #Bidbots who are in #Steembottrackers. My shout out to all #Whales, in fact they are many and I cannot single out. I say a big thank you for making me what I am now !!!
You can Subscribe to my 3Speak link here
---
▶️ 3Speak