Frightened by the dark (a fictional story)
   Though I have been opportune to read fairy tales like "The Wolf and The Seven Little Kids" and "The Little Mermaid", however, I discover that there is something that can overwhelm me with fear better than what these fairy tales have done to me when I encounter an unknown eerie creature as I walk through the stygian path to my grandfather's house.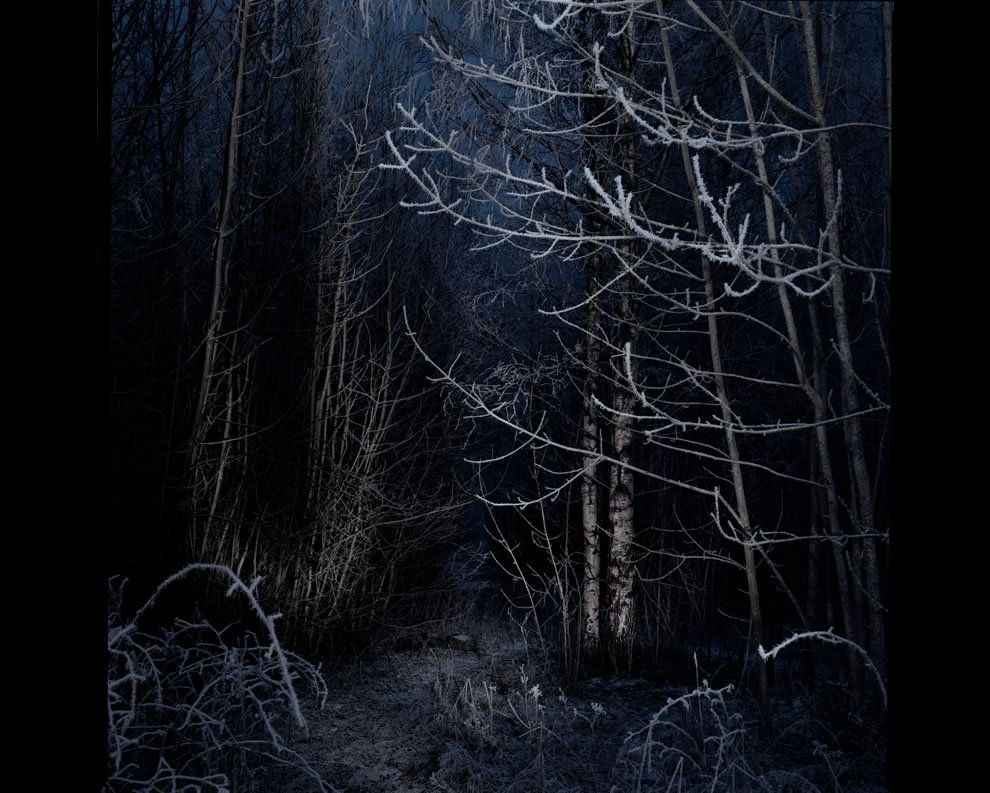 Image source
After lot of ups and downs in pursuit of how to raise the money for my school fees, I came across a factory that needs a lathe machine operator. "Finally, I can raise my school fees before resumption" I said to myself with huge sense of relieve.
As day pass by, I did my possible best to ensure I meet up with my target, however, as the countdown to my resumption date tend toward zero, I discover what I thought was my best is an inch behind my actual best. Then I restrategize my working hour from 10 hours per day to 15 hours; in order to catch-up with my goal.
   My fifteen hours working day continued till the day I left the factory for my wretched grandfather's house around 11:30pm. Ooone, twoooo, oooone twooooo, I manage to raise my two feet one after the other as I walk toward the banana plantation situated few meters away from the factory. "Can't I walk through this banana plantation instead of walking around it?" I ask myself as I begin to enter the banana plantation. However, though the atmosphere was as calm as Ridge A; even to the extent that I can hear the sound of a landing feather few minutes before I enter the banana plantation, but the calm atmosphere became a blustery one when I get to the middle of the plantation, and the leaves of the bananas began to move in a terrifying manner while the wind kept blowing as if I am in the midst of tornado.
Hahoooooooooooo! "What's that?" I ask myself as I cower to know the direction of the sound.
Haaaaahooooooooo! I heard the sound the second time, but by this time, my pant has been soaked with urine and I have been mercilessly dealt with by serious cold as I see a petrifying two eyed creature approaching me with immeasurable speed. Before I could move an inch, I discover this creepy creature had already pounded on me, while I helplessly wrestle under its feet. Then it opened its enormous mouth and it began to swallow me right from my leg. Help! Help!! Help!!! I scream harder and harder till when I receive a dirty slap from my grandfather, "Joseph the dreamer! I don't want to hear any noise from your room again" he bang my door as he departs from my room with great ferocity. "Thank God it is a dream" I said to myself with great relieve as I clean the pull of sweat on my face. However, since the day I had the nightmare, I am extremely afraid of the dark to date, only God knows when I will overcome my fear.
WRITTEN BY:
ILESANMI OLUWASHINAAYOMI
16TH OCTOBER, 2019