One Of The Best Parts About Being Back
Is the food. It's hard to get good Indian food in Hong Kong. At least it's not as common as it is in Singapore.
This is prata and I've paired it with a healthy curry called sambar. It's a lentil curry with lots of tumeric.
The best part is I didn't even have to leave the building - it was right under the block.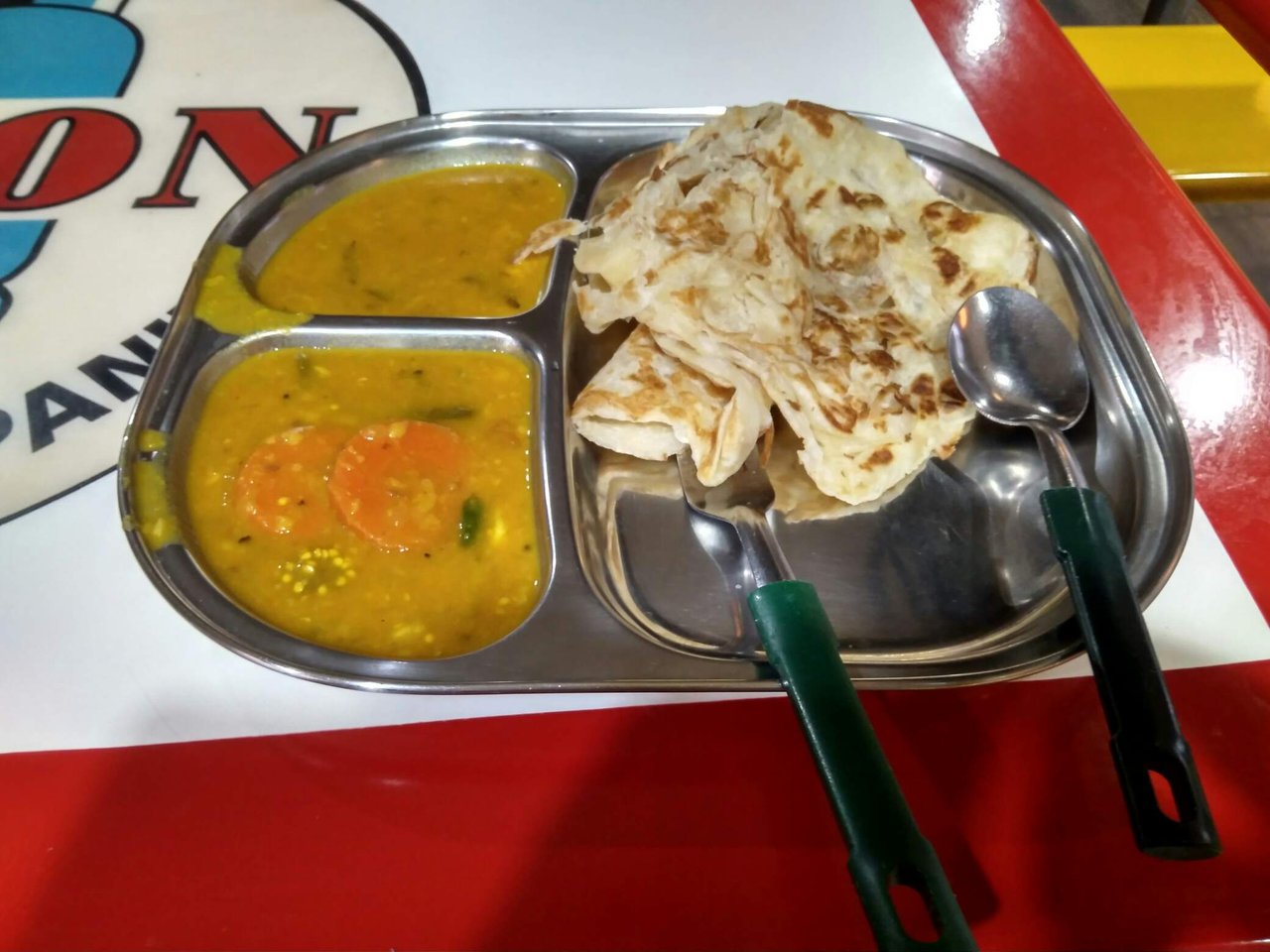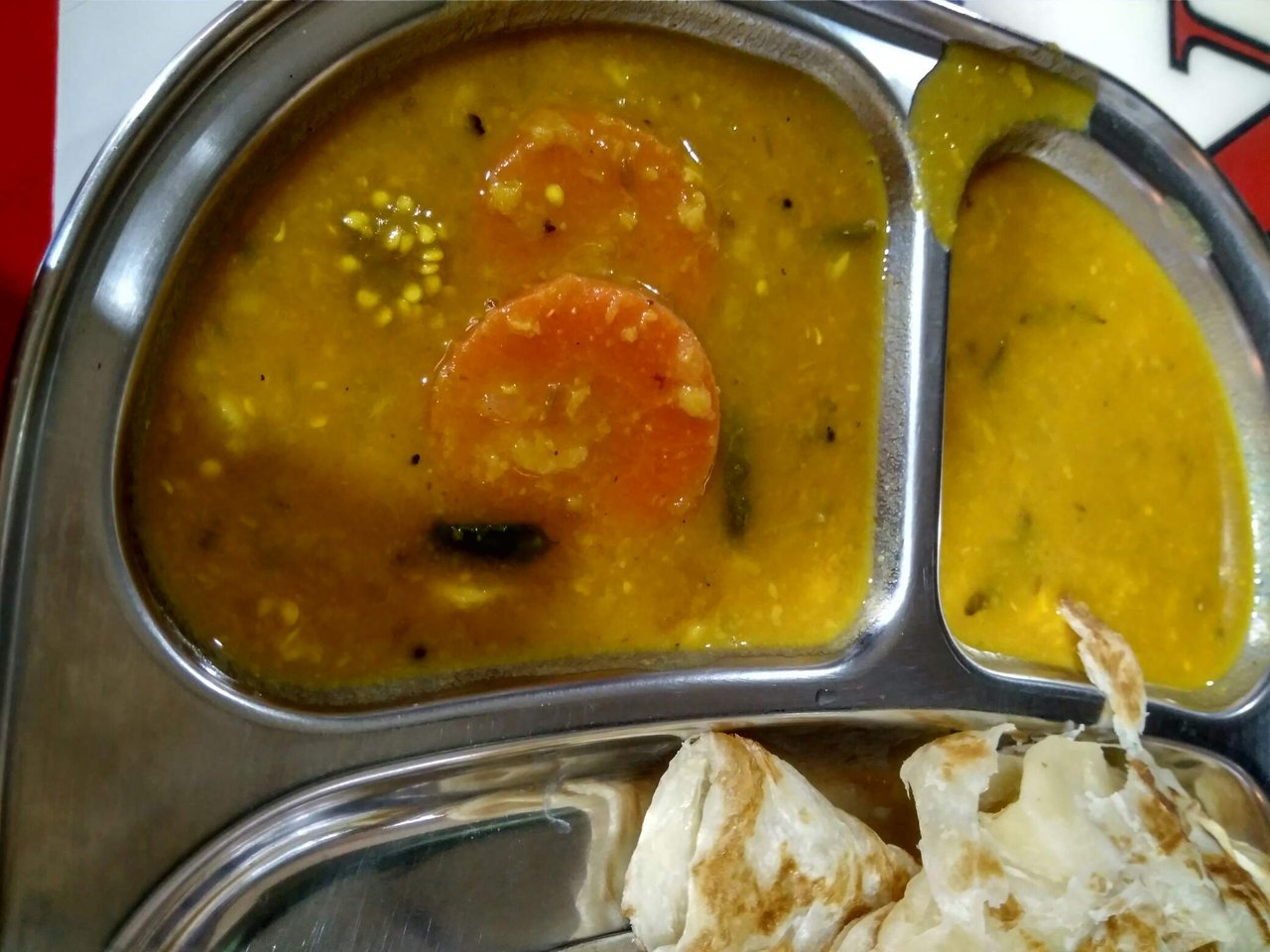 Posted using Partiko Android