Winning the South Pole – Oslo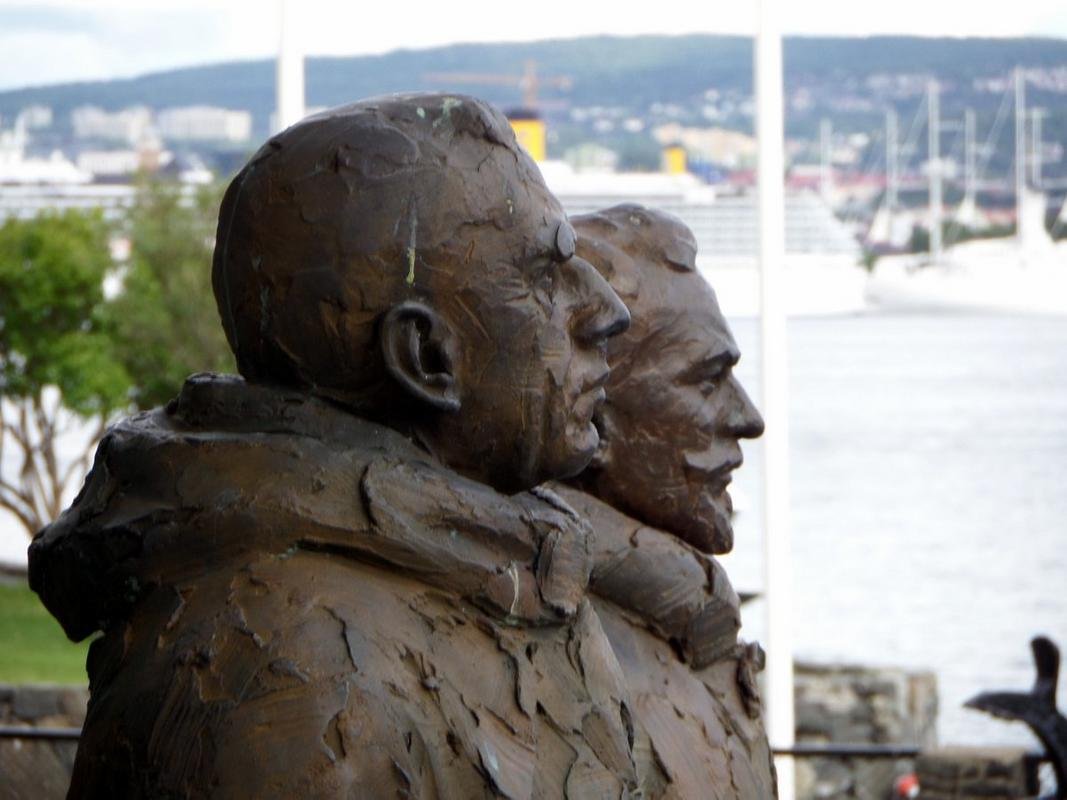 Roald Amundsen immortalized, forever looking south.
The Fram Museum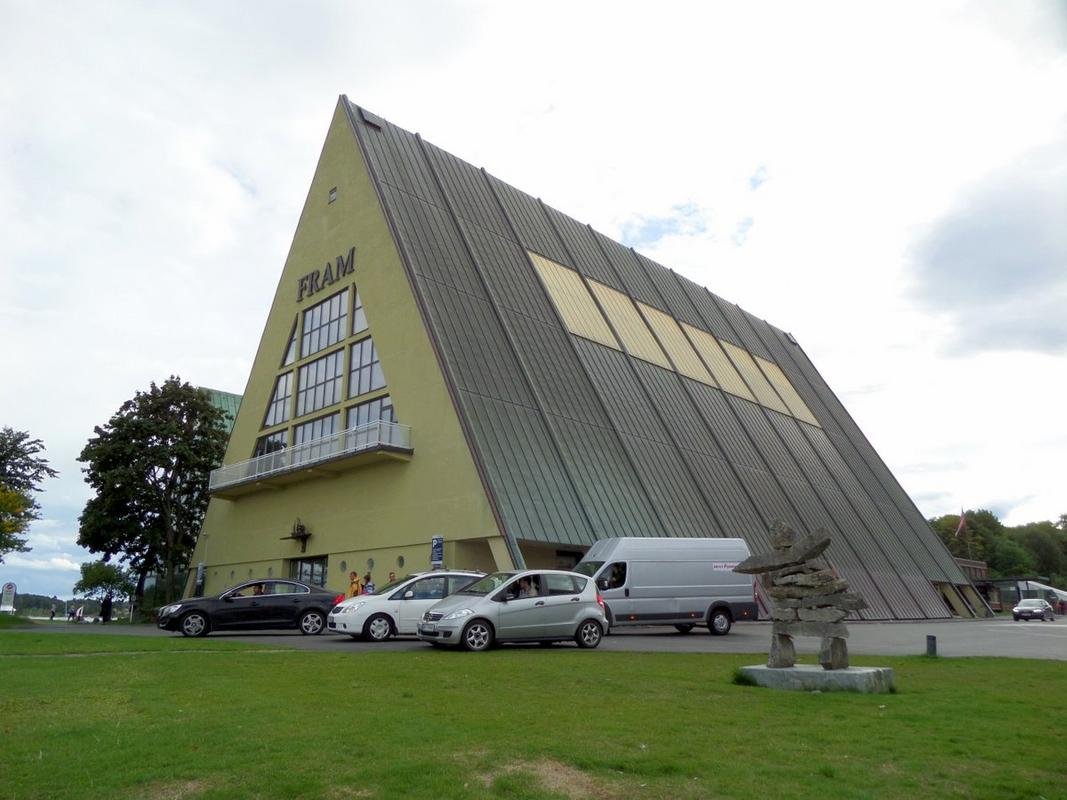 Great Explorers and the Fearful Ice
The Age of Exploration has fascinated me since childhood. The race to reach the South Pole captured my imagination like nothing else. I spent long hours among my parent's books, especially, a National Geographic volume called, Men, Ships, and the Sea by Alan Villiers. The book transported me to distant lands of ship-crushing ice and heroes like Shackleton and Amundsen. I read everything I could find on Antarctic expeditions. I later came to own a wonderful film mini-series called The Last Place on Earth, featuring Sverre Anker Ousdal as Amundsen, and Martin Shaw as Scott. I've watched it three or four times. You can only imagine how thrilled I was to visit the Fram Museum in Oslo, Norway.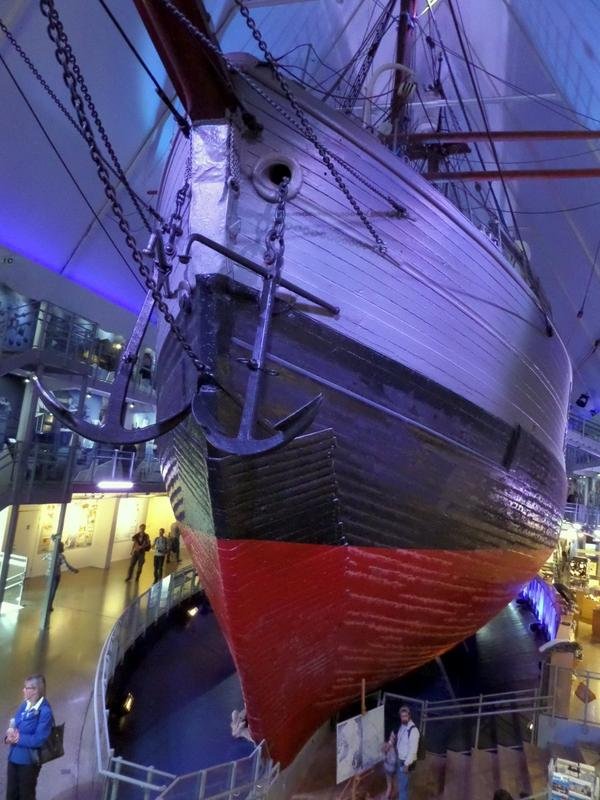 Amundsen's Borrowed Ship
Fram is housed in a giant a-frame building. The massive reinforced prow and bowsprit greet you as you enter. Blue-hued lighting helps transport you to the ice. The smell of the ship–paint, varnish, and wood–is ever present. Fram is a towering presence since her entire ice-strengthened hull is visible, rather than just what normally appeared above the waterline. The ship was originally built for Fridtjof Nansen's attempt to drift across the North Pole. Fram, or "Forward" in Norwegian, was shaped to rise out of the ice instead of being crushed. The three-masted schooner's engine was converted from steam to diesel before Amundsen took her south where he successfully reached the South Pole in 1911. Learn Fram's entire history, how she was saved and preserved, and about those who sailed on her on Wikipedia.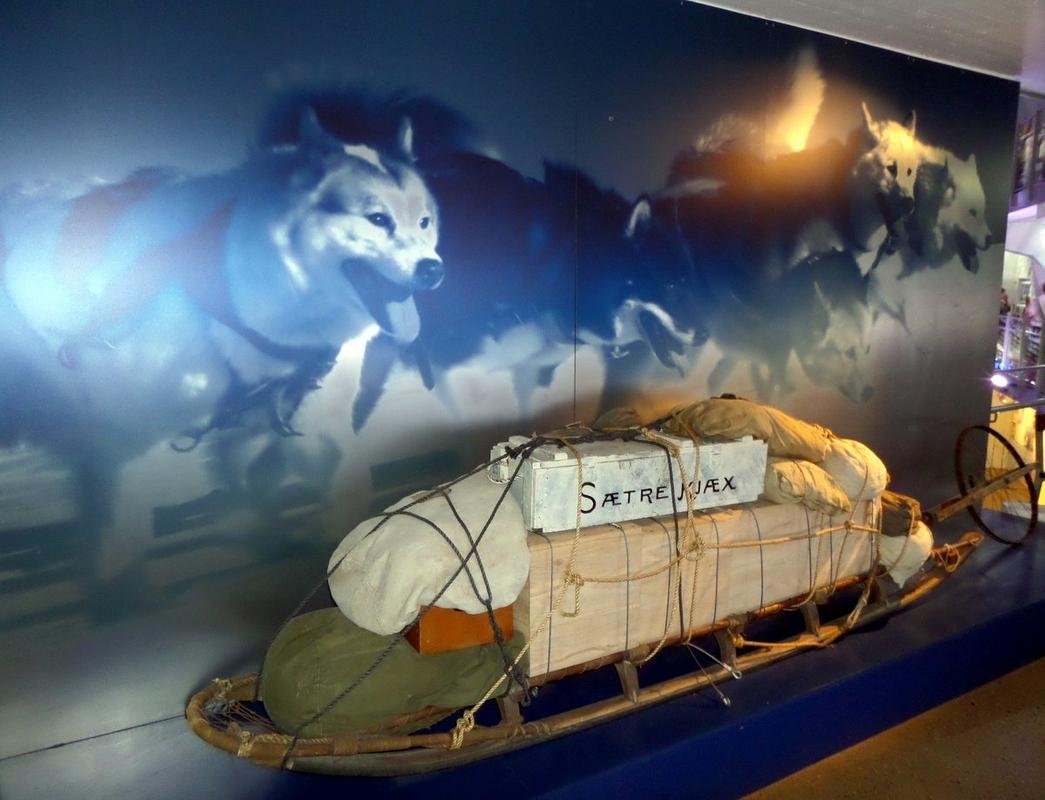 One of Amundsen's dog sleds. Note the trailing wheel used to measure distance covered.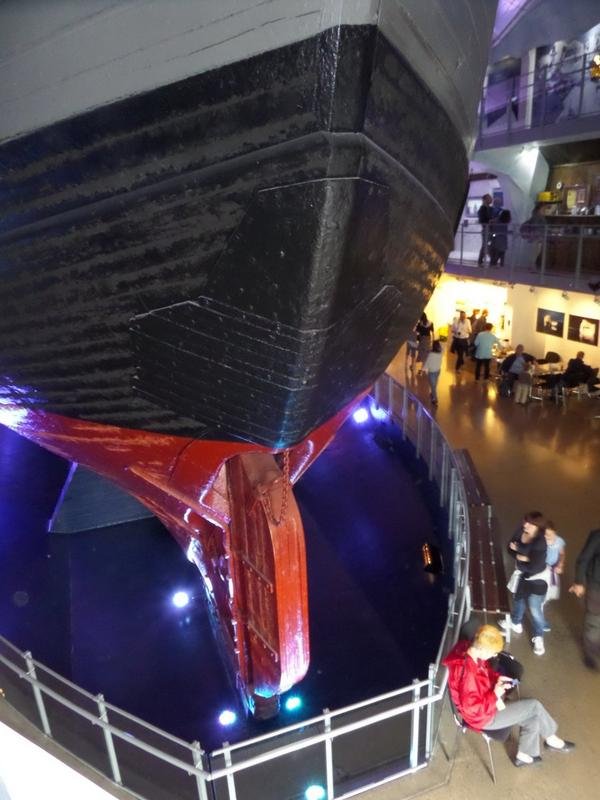 Fram's monstrous rudder and propeller could be pulled up to avoid damage.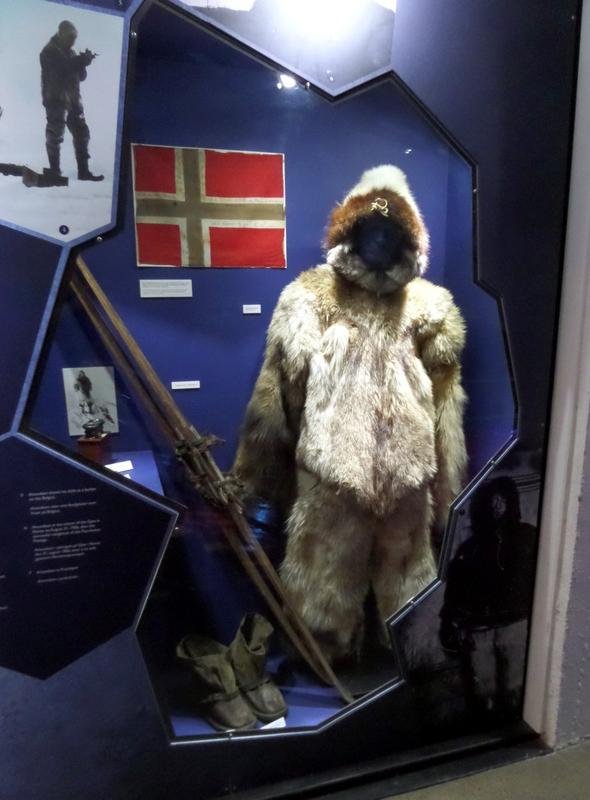 Greenland sealskin suits, skis and sleds were key to the Norwegian's success in reaching the South Pole first.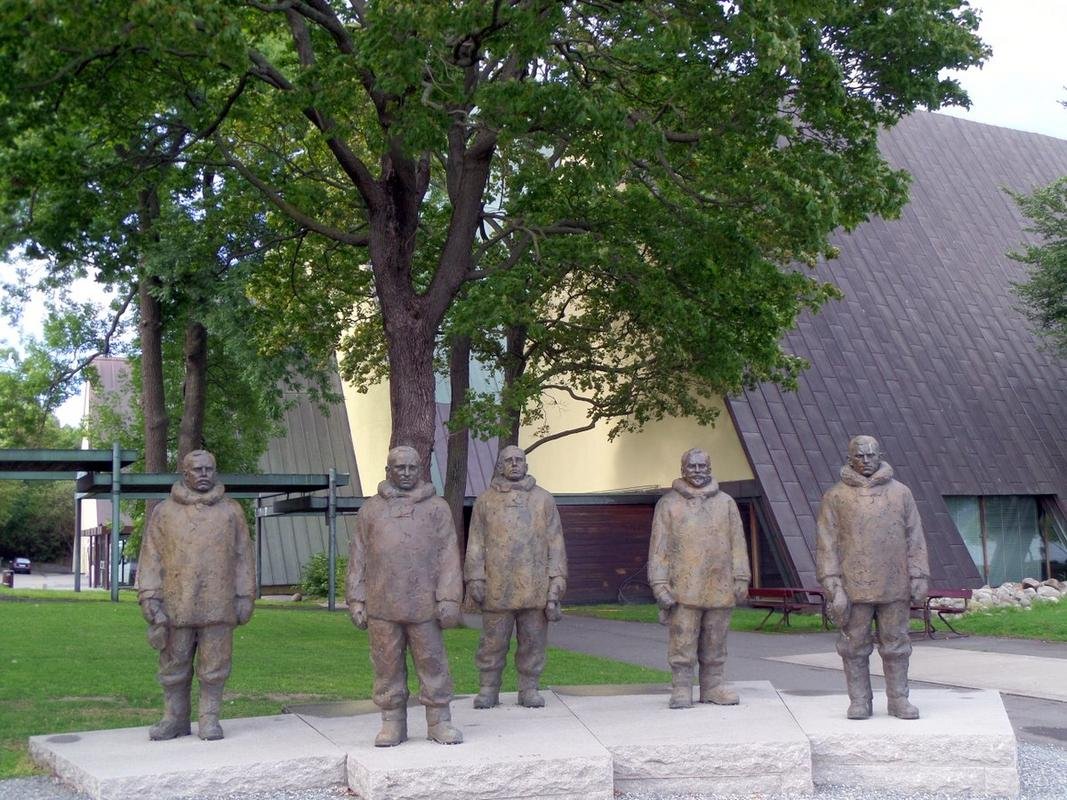 These statues of the polar party, the men who first reached the South Pole, filled me with awe.
The Fram Museum is a must-see for anyone visiting Oslo. See the museum website for details: Frammuseet