Urban Iceberg - Oslo
The angular wizardry of Operahuset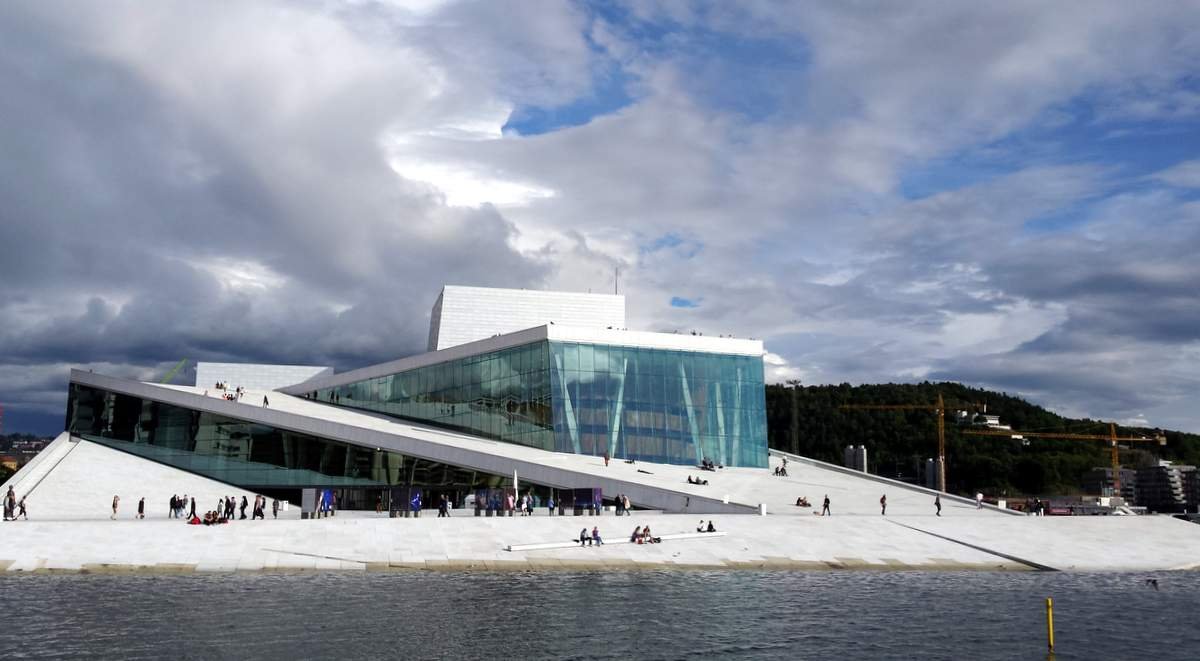 Oslo Opera House
Scanning my first Scandinavian hotel room, my eye was repeatedly drawn out the fourth floor window. The human silhouette over the folded duvet was clever. The clean lines and efficient layout were pleasant. The way the whole bathroom doubled as a shower was interesting. But the stark white iceberg jutting from the sea in the distance was truly remarkable. The glass and pale stone winked at me through the leaves of a wind blown tree. I grabbed my room key and set out to investigate.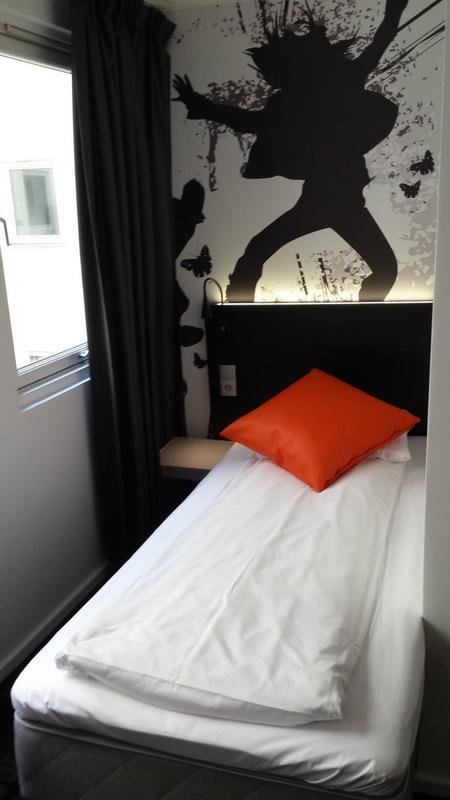 A typical room in the Comfort Hotel Børsparken
For me, too much research can spoil a trip. Guidebooks have a place, but I live for little moments of discovery like stepping onto the sloped Carrara marble of the Oslo Opera House. Fresh off an overnight flight from Newark, I was just dazed and fatigued enough to experience magic.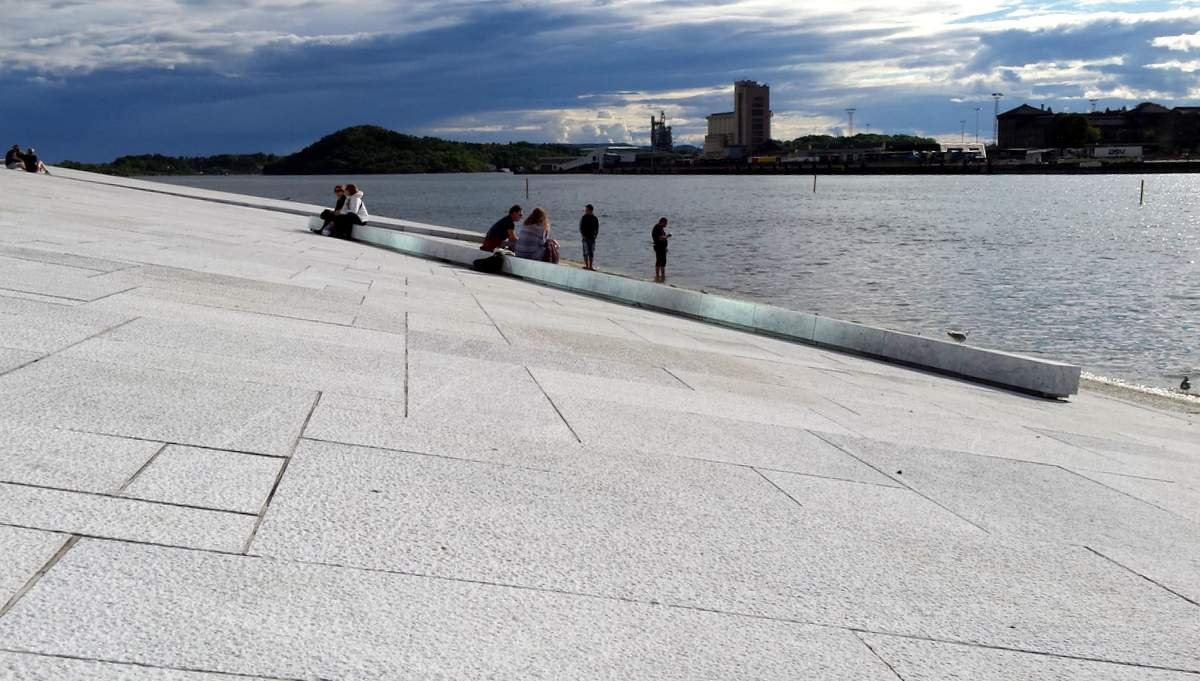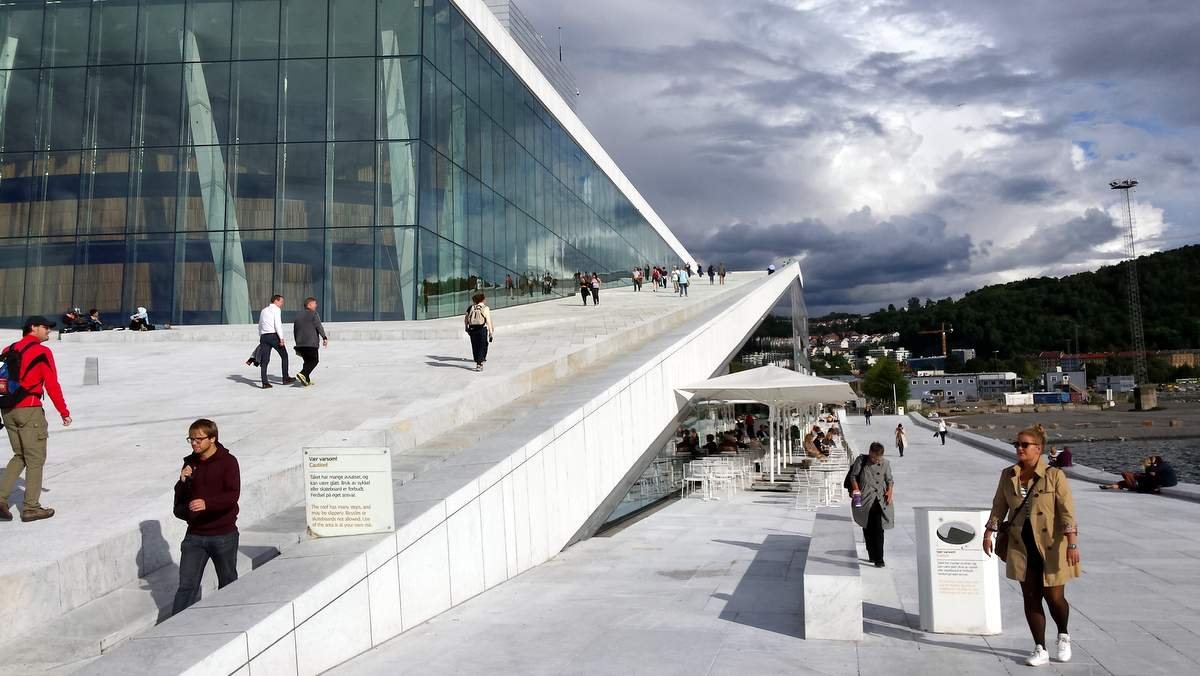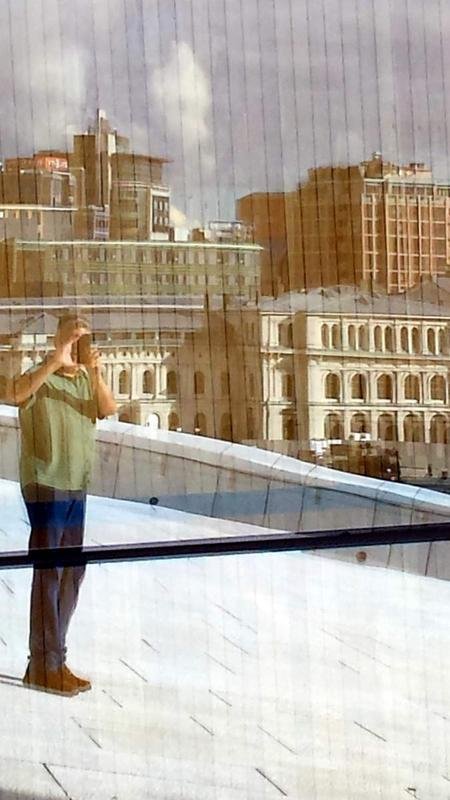 The author in reflection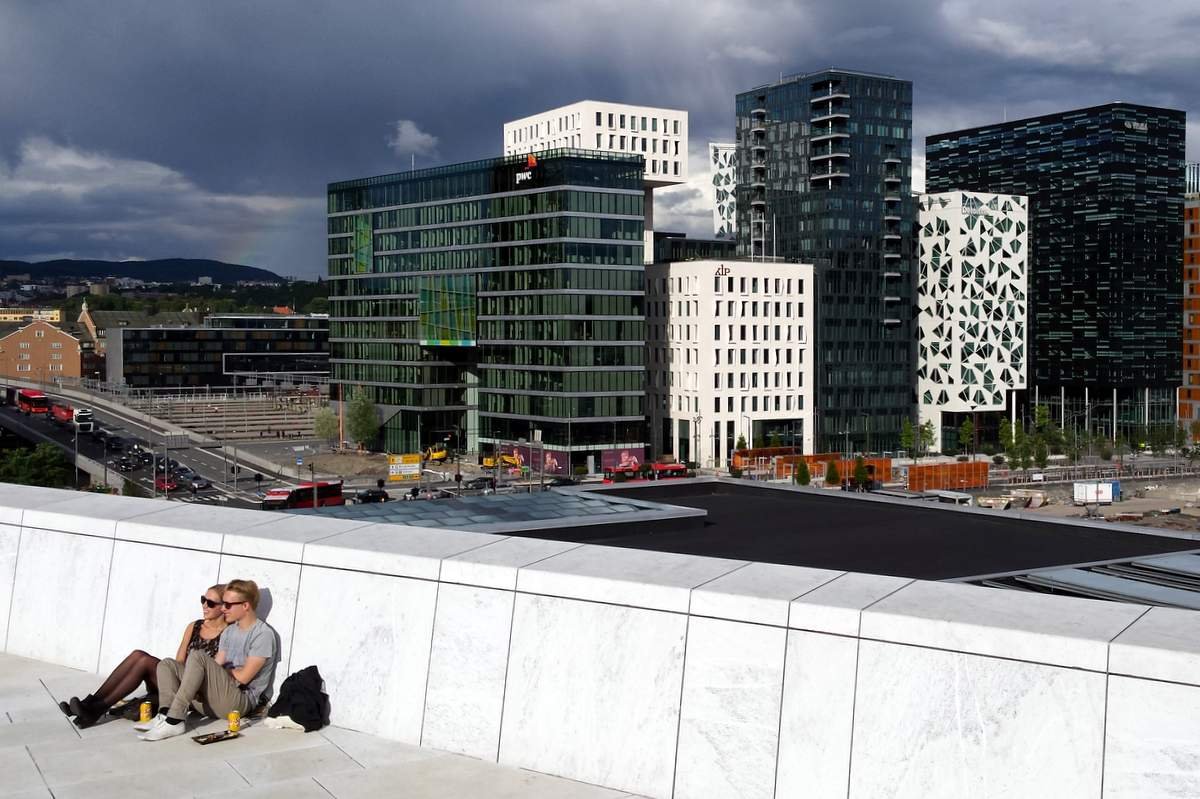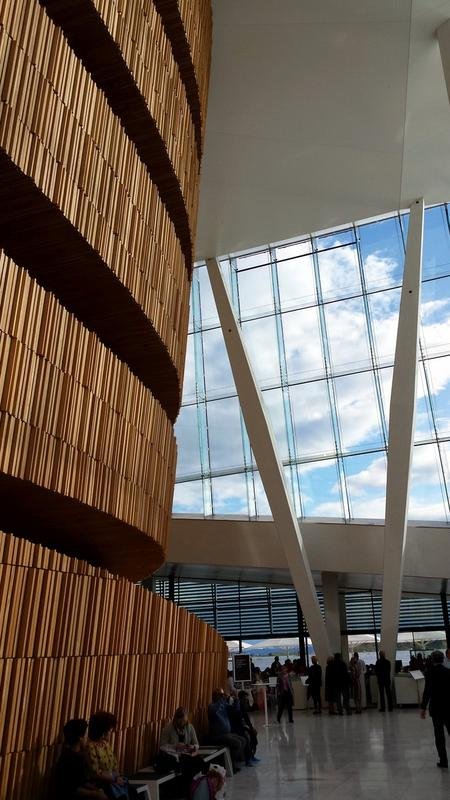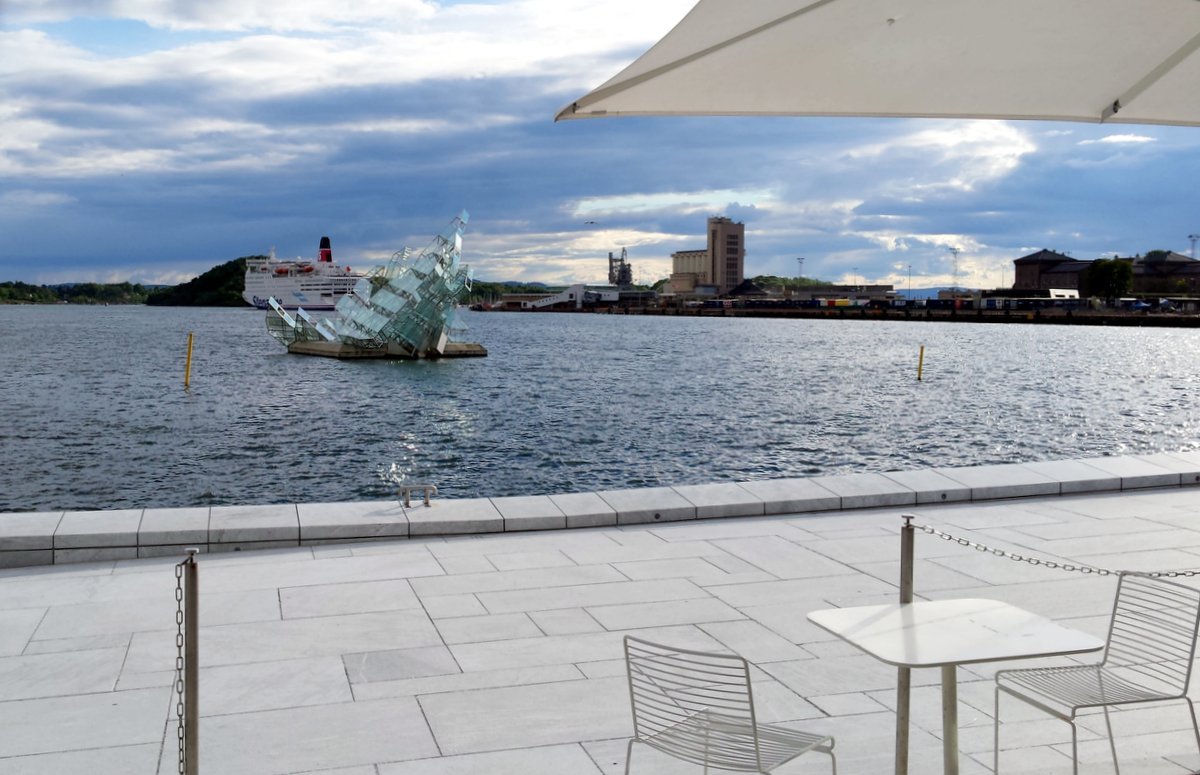 "She Lies," a smaller iceberg that moves with wind and tide
Learn more about the Oslo Opera House.