Swedish Ceramics Center and Food Hall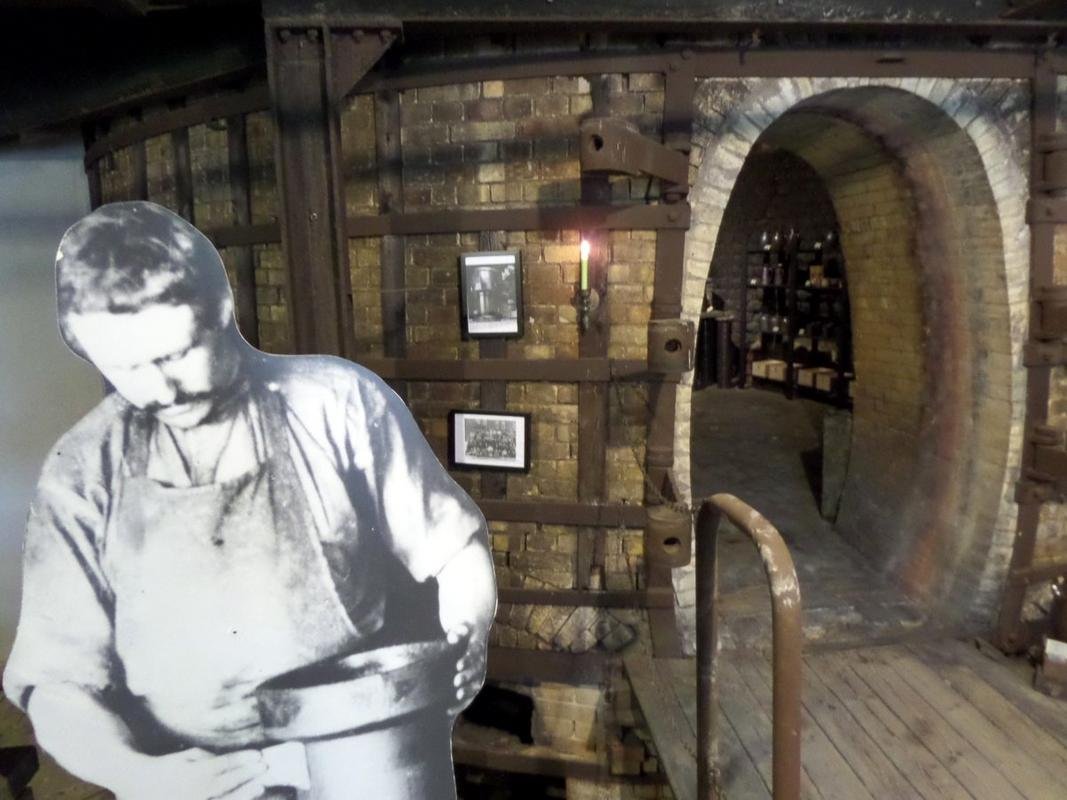 Historical ceramics production photos with kiln/showroom in the background
The Höganäs Saluhall - Art Galleries, Deli, and Buffet
I hitched a ride with a friendly and generous English couple who had come to Sweden by ferry with their car. Only a 15 or 20 minute drive from Mölle, Höganäs is a prominent ceramics center in Sweden, as well an industrial town. The Saluhall is a former kiln building that has been converted to ceramics, design and food shopping as well as a restaurant. The large cylindrical kilns are now showrooms for ceramics and interior design products. The buffet lunch included two main dishes, soup and bread and several fresh salads. I have my friends to thank for my visit to Höganäs since my bus would have bypassed this fascinating site.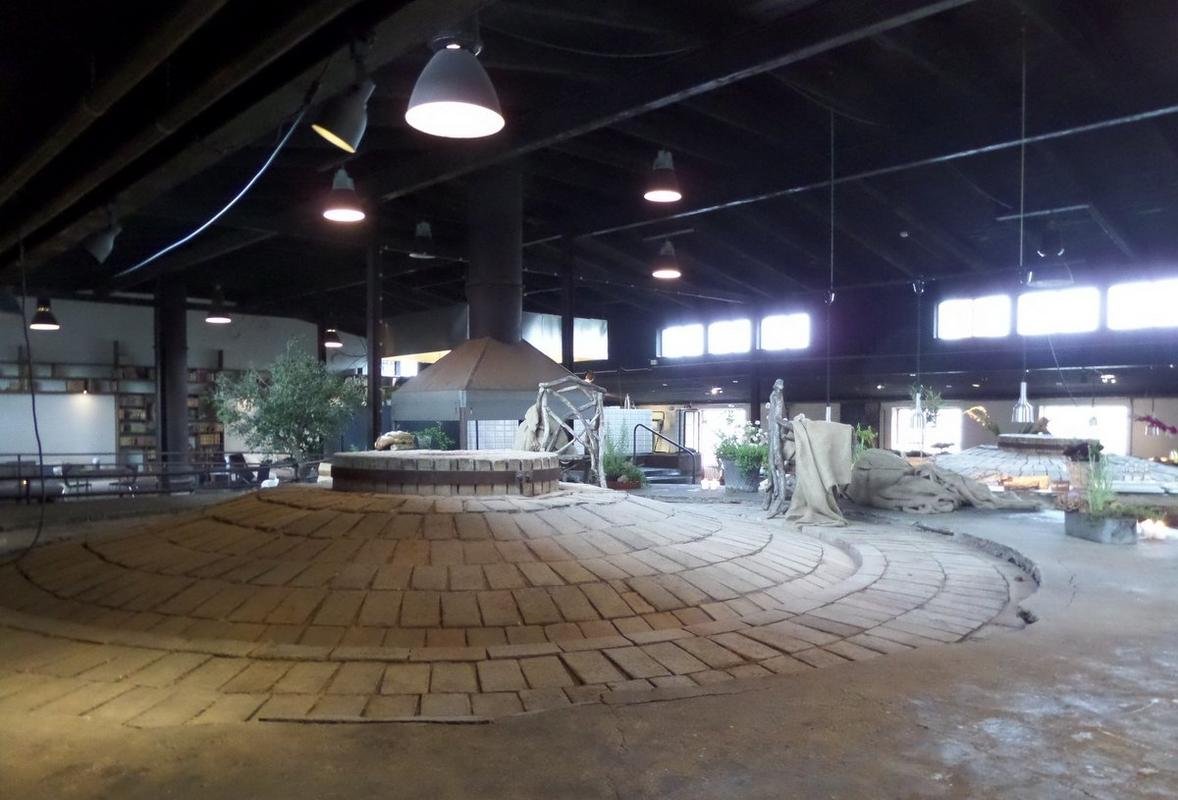 The top floor gives access to the kiln roofs, which are both attractive and utilitarian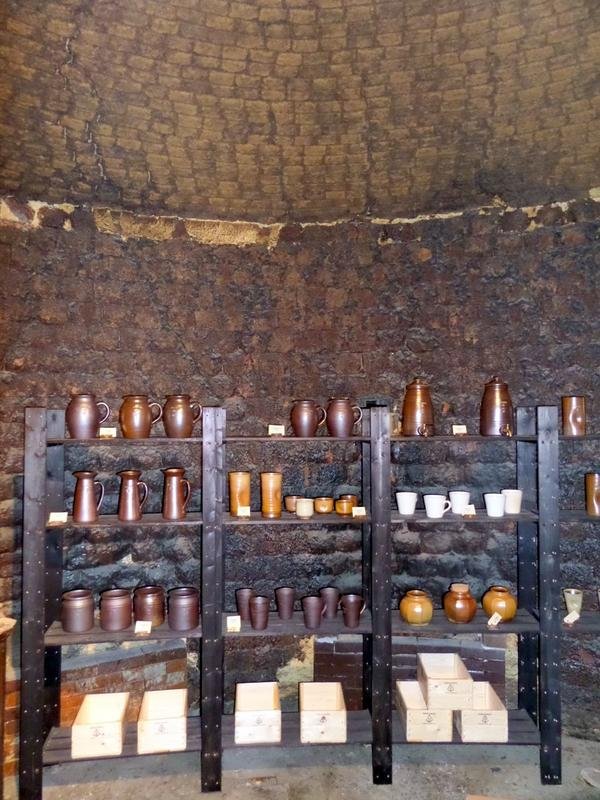 Earthenware, ceramics and wood work on display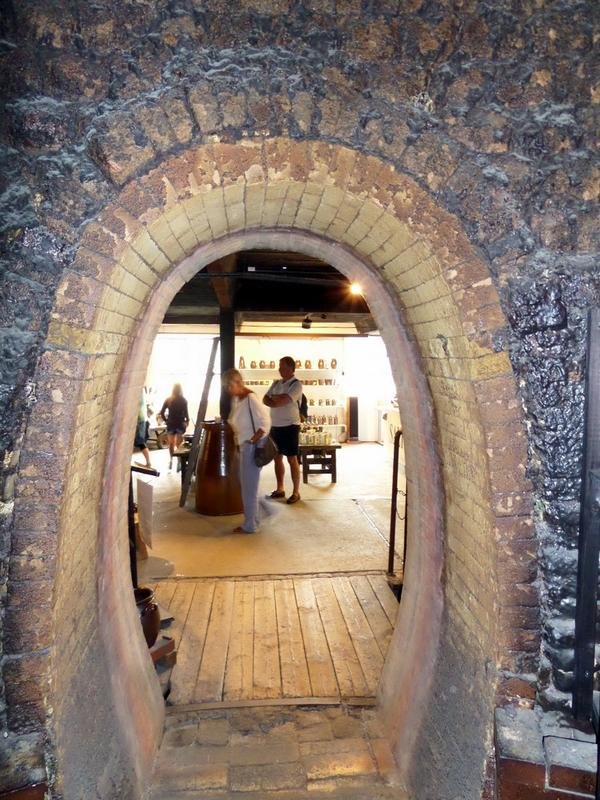 Kiln/showroom opening and interior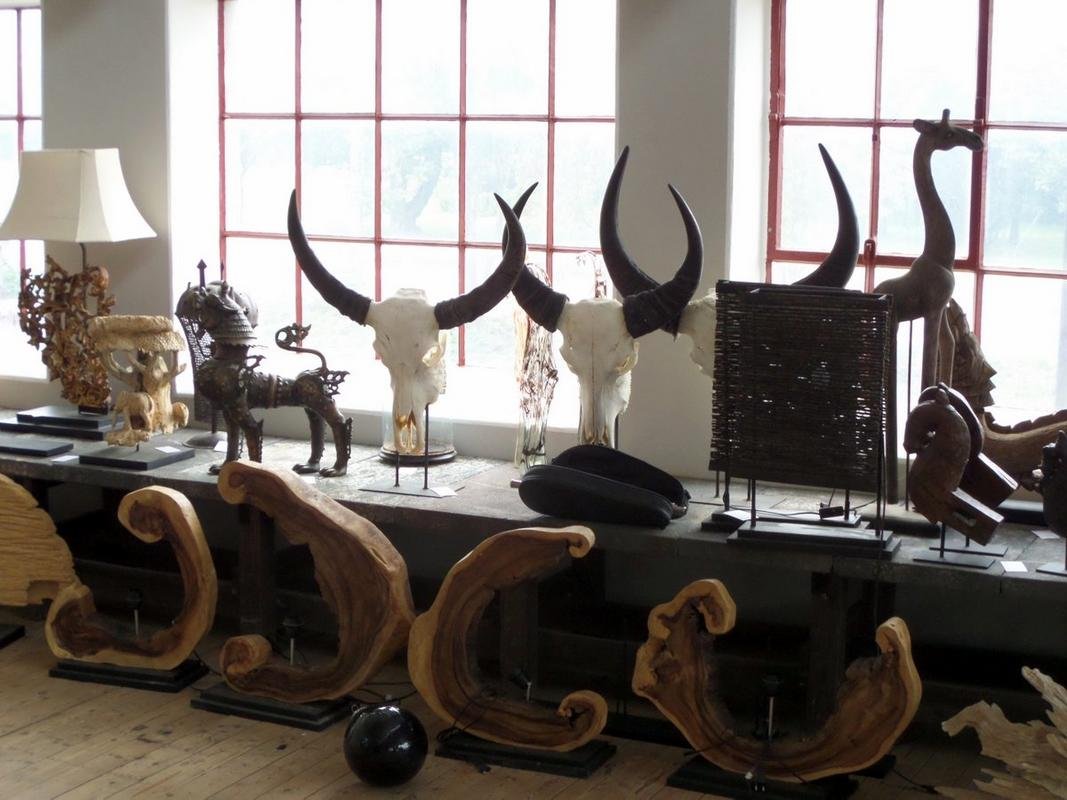 Asian, African, and Scandinavian design elements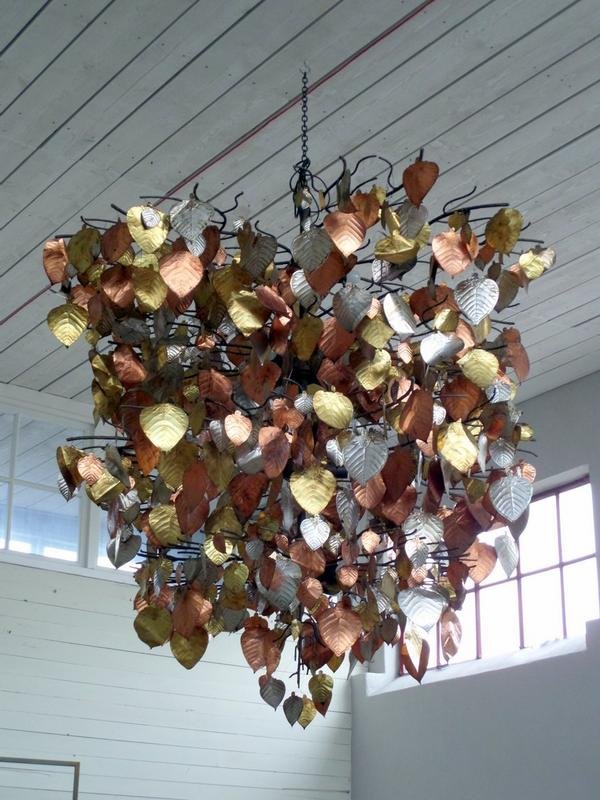 A handmade mobile sculpture that is possibly also a chandelier. Each leaf on this art piece was individual metal work.
---
Did you see my other recent Scandinavian travel posts?
Sweden
Norway & Svalbard
All of the content in my posts is original and the photos are Copyright © Nick Kraft.
I was traveling light. These images were taken with a small Samsung point-and-shoot camera or a smartphone!
Thank you!
Nick