Swedish Architecture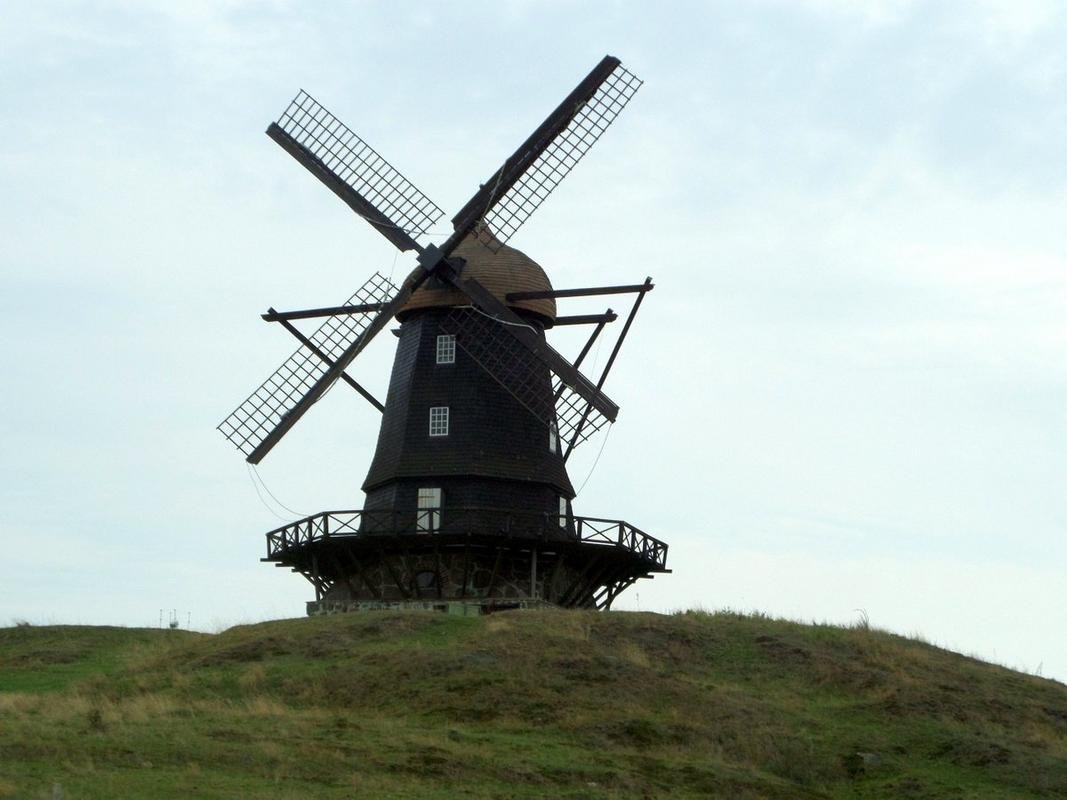 Yes! The Swedes have windmills, too. (Near Höganäs)
Country Buildings in Skåne County
While on outings around Mölle, Sweden, I was struck by the variety of building styles. I found many different kinds of architecture in the village, some on hikes on the Kulla Peninsula, and others on drives with British friends I met at the hotel.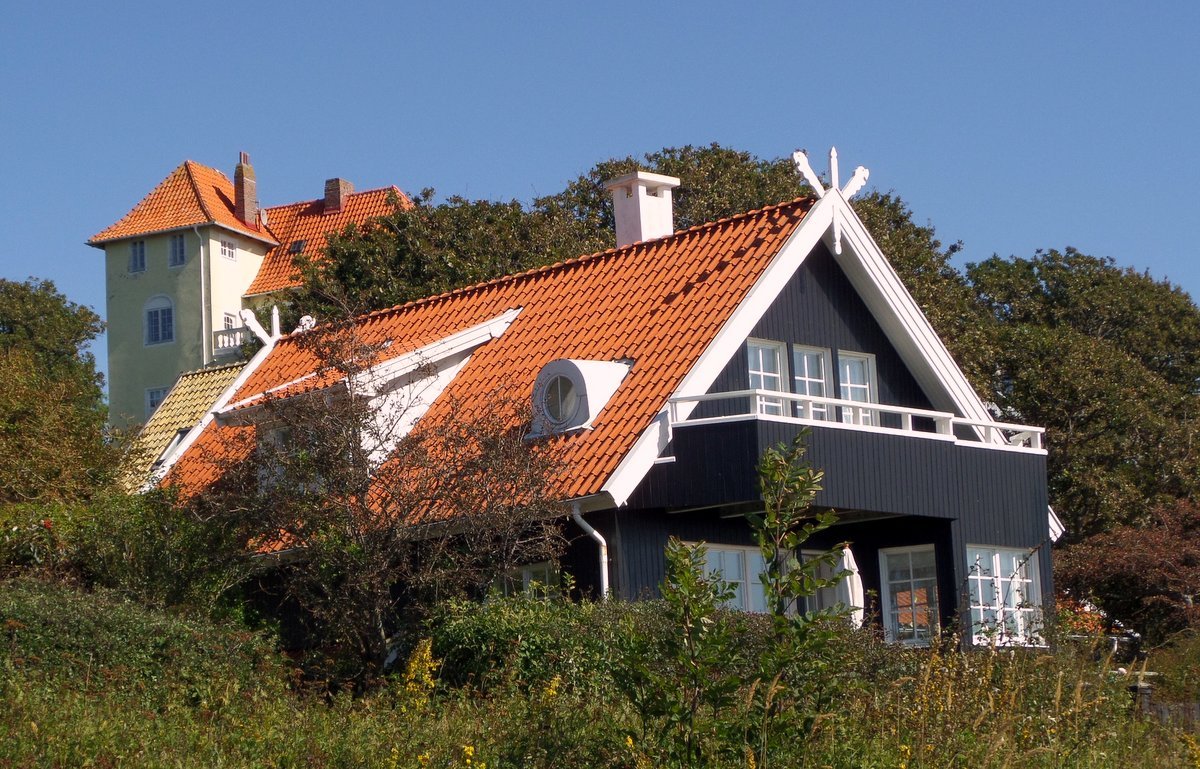 The house in the foreground combines modern Scandinavian styling with roof tiles and Viking roof decorations. The tower in the background reminds me of old master paintings.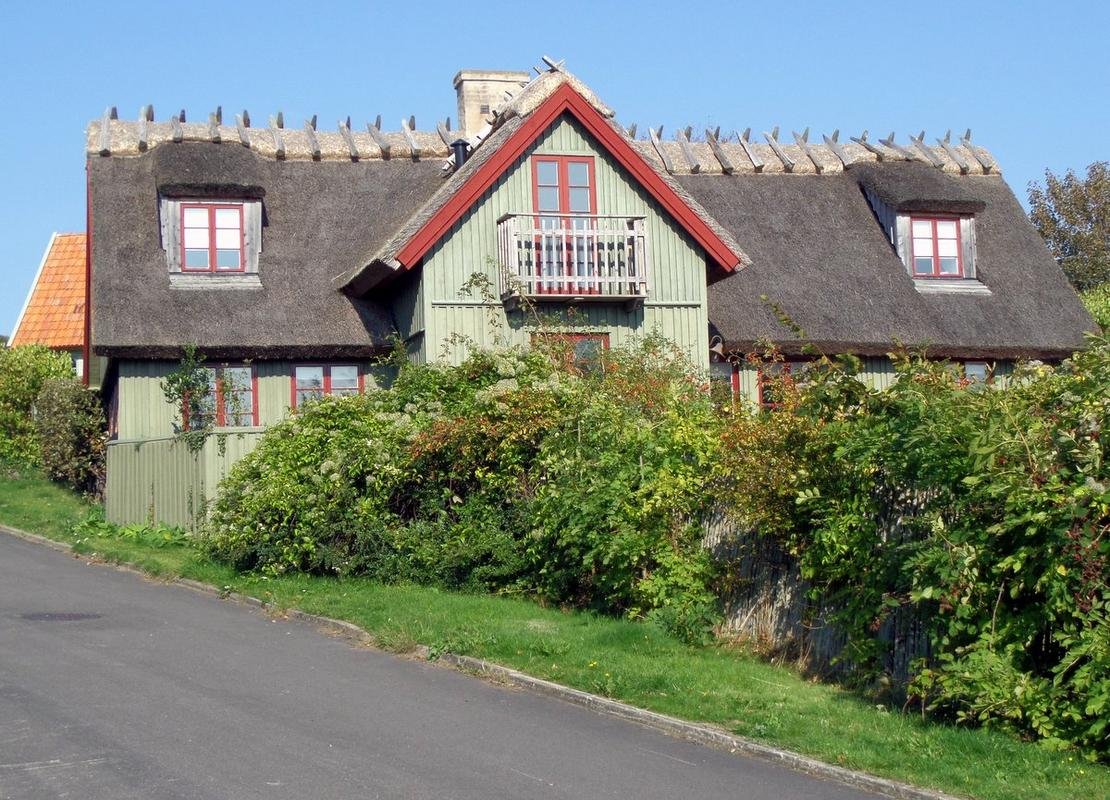 This otherwise average wooden house is made very special by a thatched roof sporting cross-pieces that echo Viking crossed decorations.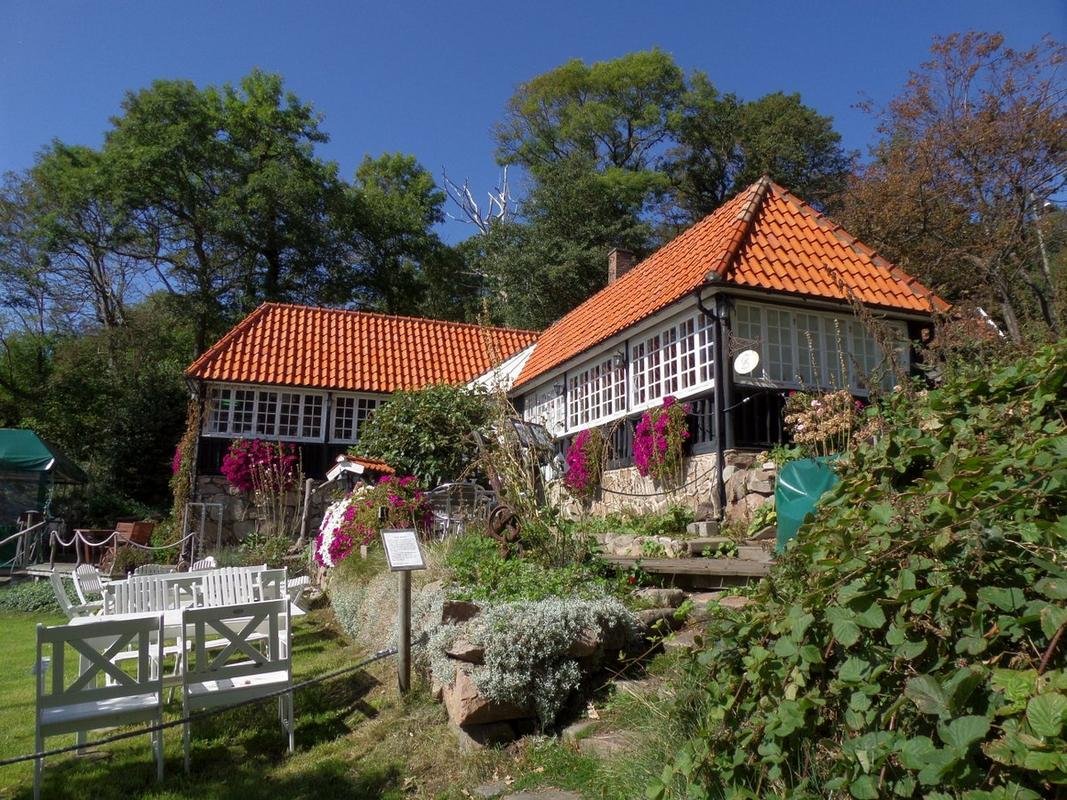 A tea house with a lawn overlooking the sea. This wooden and stone building with a tiled roof and endless windows is all about the view.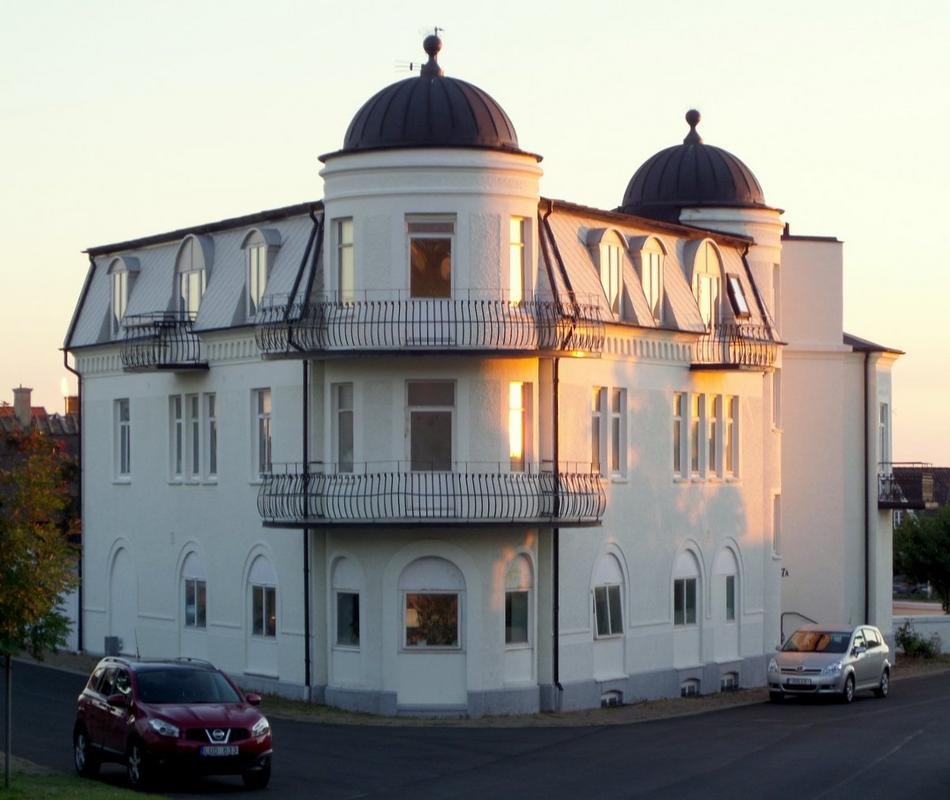 The towers and balconies on this apartment building are faintly middle eastern while the roof line and gables are pure northern European.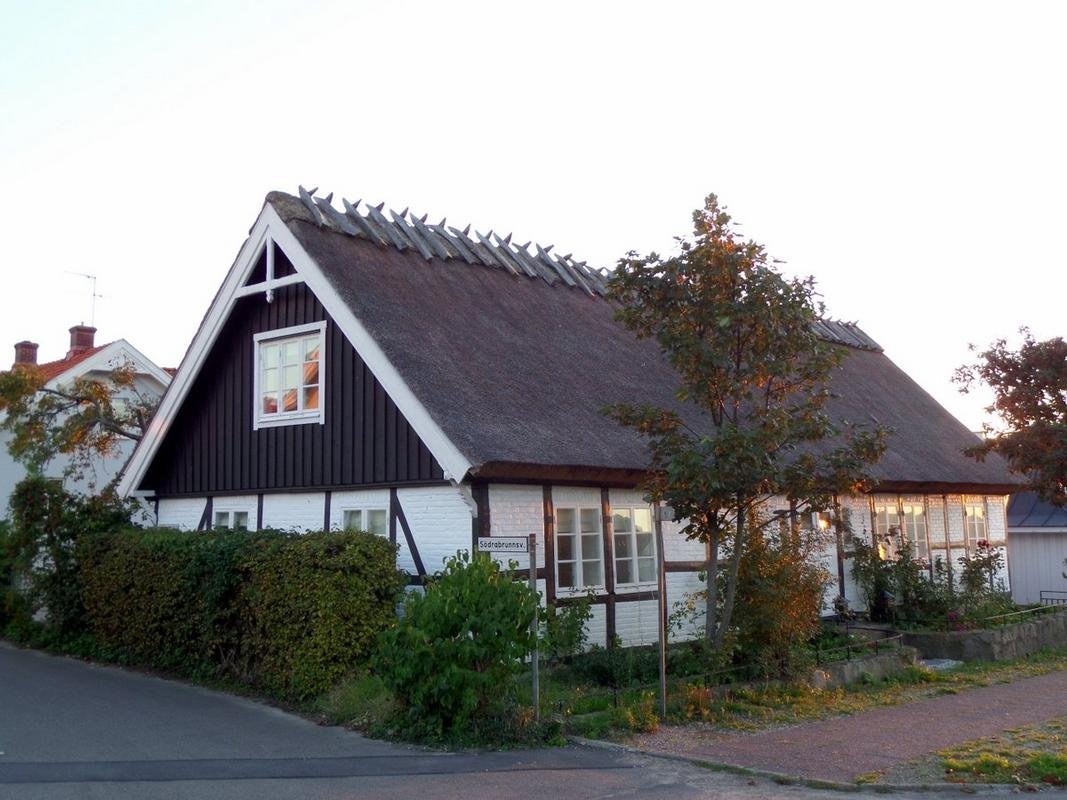 Another thatched roof on a much simpler building. Thatching is made from straw or other similar material and is found in many countries.
Hotel Kullaberg Present and Past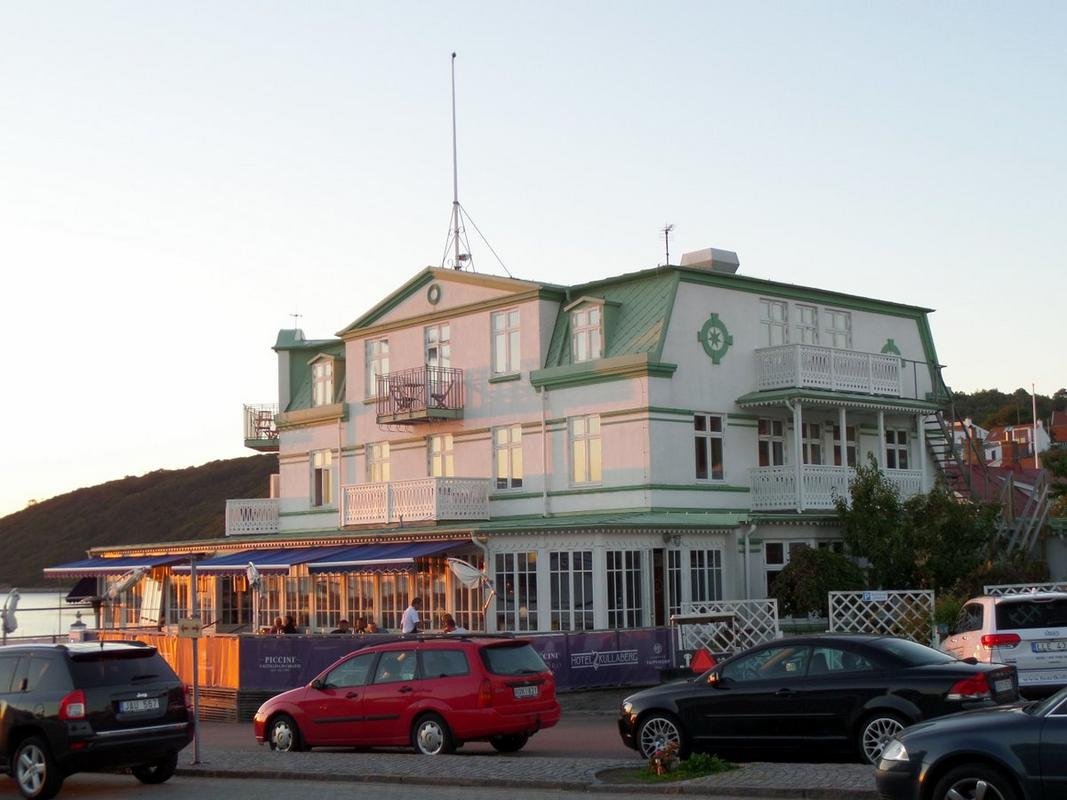 Another view of Hotel Kullaberg late in the day, with its many balconies and long gallery.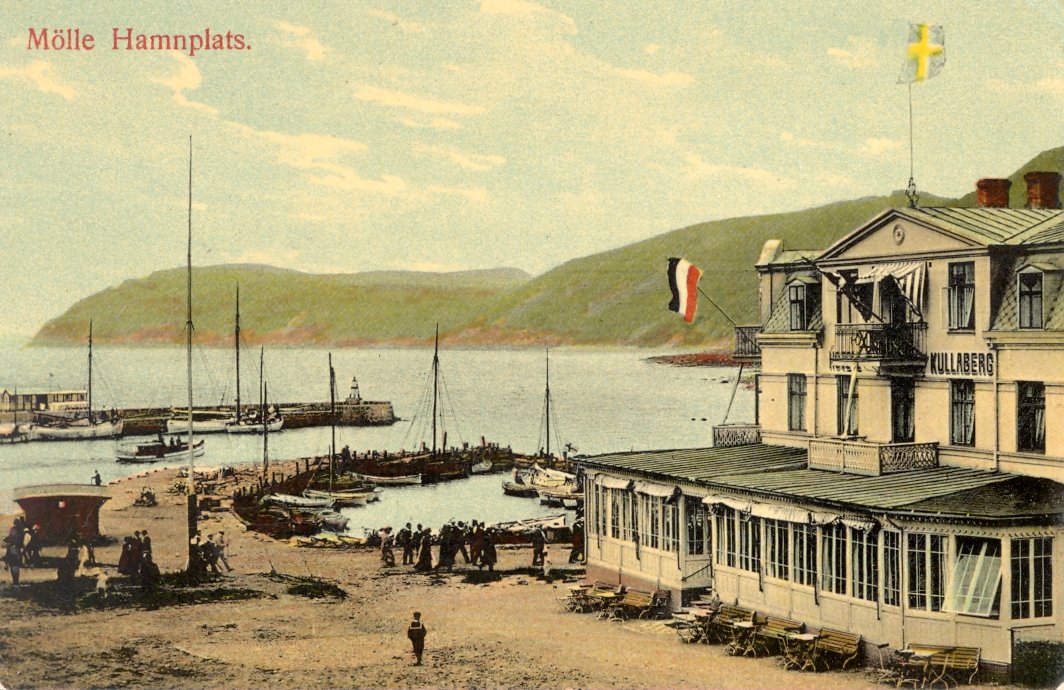 A similar view of the hotel from a hand-tinted photo postcard from 1910. It hasn't changed very much. Source
---
Did you see my other Scandinavian travel posts?
Sweden
Norway & Svalbard
All of the content is original and the photos were taken by me.
I was traveling light. These images were taken with a small Samsung point-and-shoot camera or smartphone!
Thank you!
Nick