Mölle - Swedish Gem by the Sea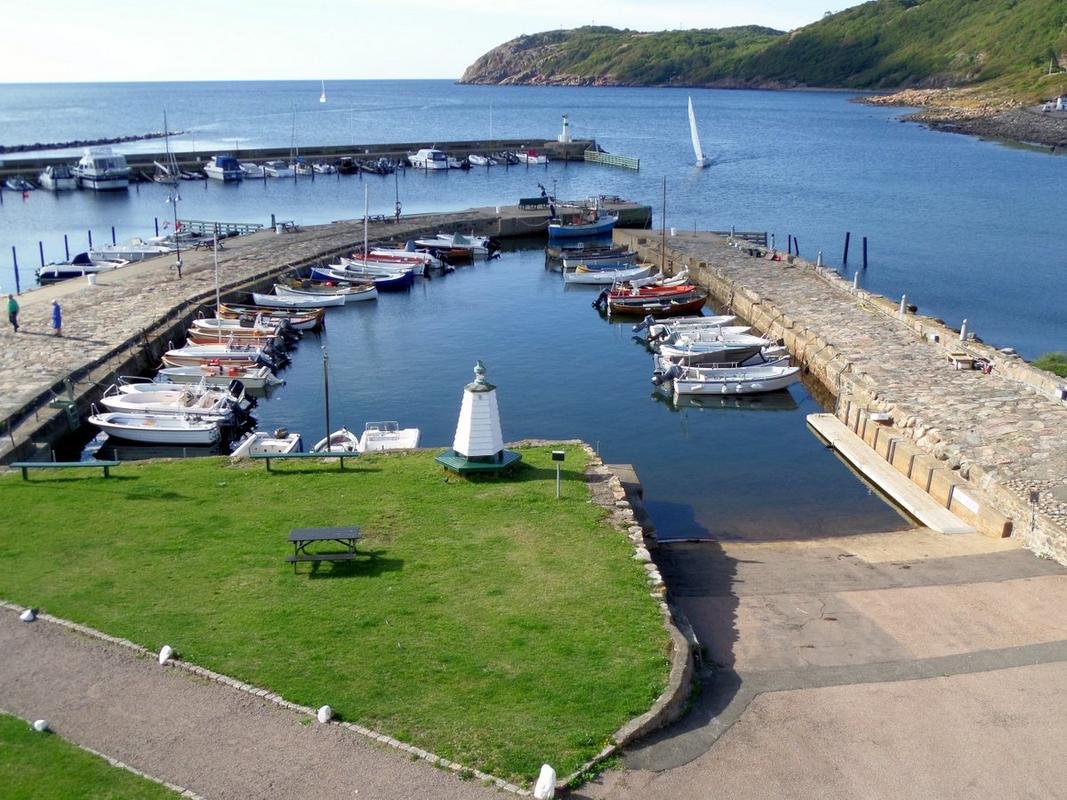 Mölle harbor from my hotel room
From City to Idyllic Seaside Village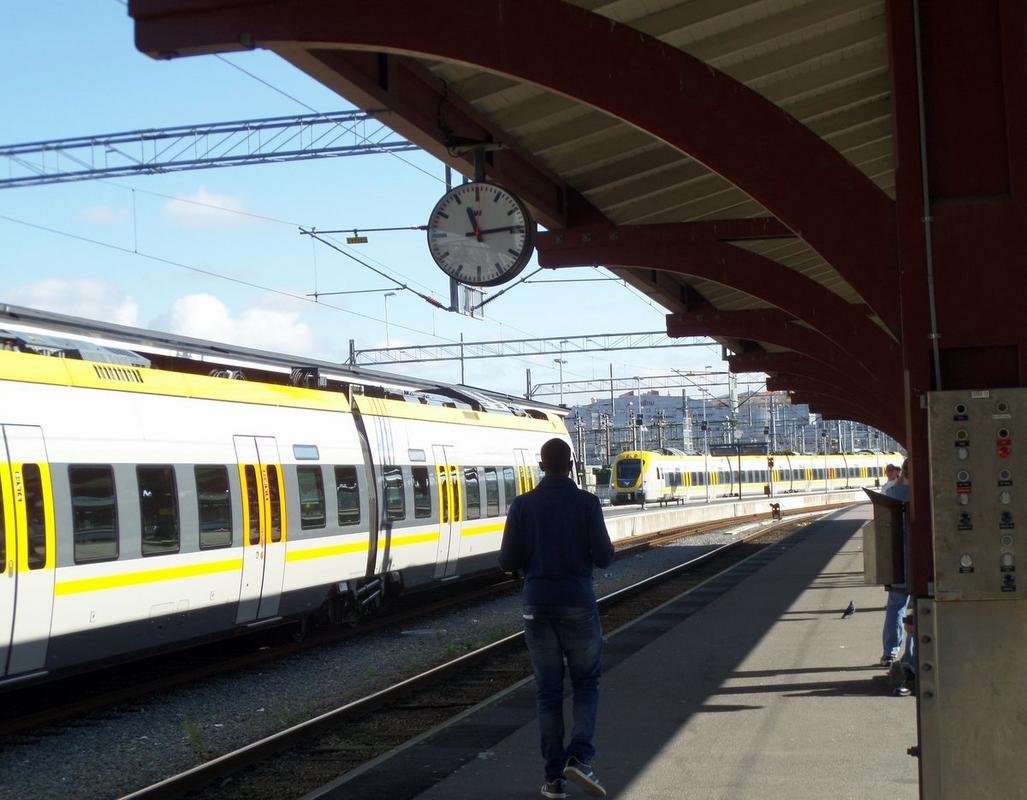 Trains at Gothenburg Central Station
It was time to move down the west coast of Sweden. The only good thing that came from my brief involvement in time shares, was finding the Hotel Kullaberg in lovely Mölle. I'm quite sure I would never have found the hotel, nor afforded it, otherwise. I used Rome2Rio to plan my train trip from Gothenburg to Helsingborg and the local bus carried me out along the Kulla Peninsula. After the overcast up north, I found the town's many red roofs glowing int he afternoon sun and the sea beyond was calm but sparkling.
Mölle
Mölle, which I think is pronounced somewhere between "mullah" and "moolah," is in the Swedish state of Skåne, which I think is pronounced "skonah." I've already discussed my prowess with Swedish pronunciation in a previous post. The town is on a pointy peninsula that juts northward into the Kattegat Strait between Denmark and Sweden. The proximity with Denmark was proven by daily arrivals in the harbor of sailboats flying the Danish flag, which is red with a white Scandinavian cross extending to the edges.
Hotel Kullaberg
My hotel lived up to it's glowing reviews online. It is a large well kept Victorian building near the water, surrounded by French windows and with outdoor cafe seating on one side.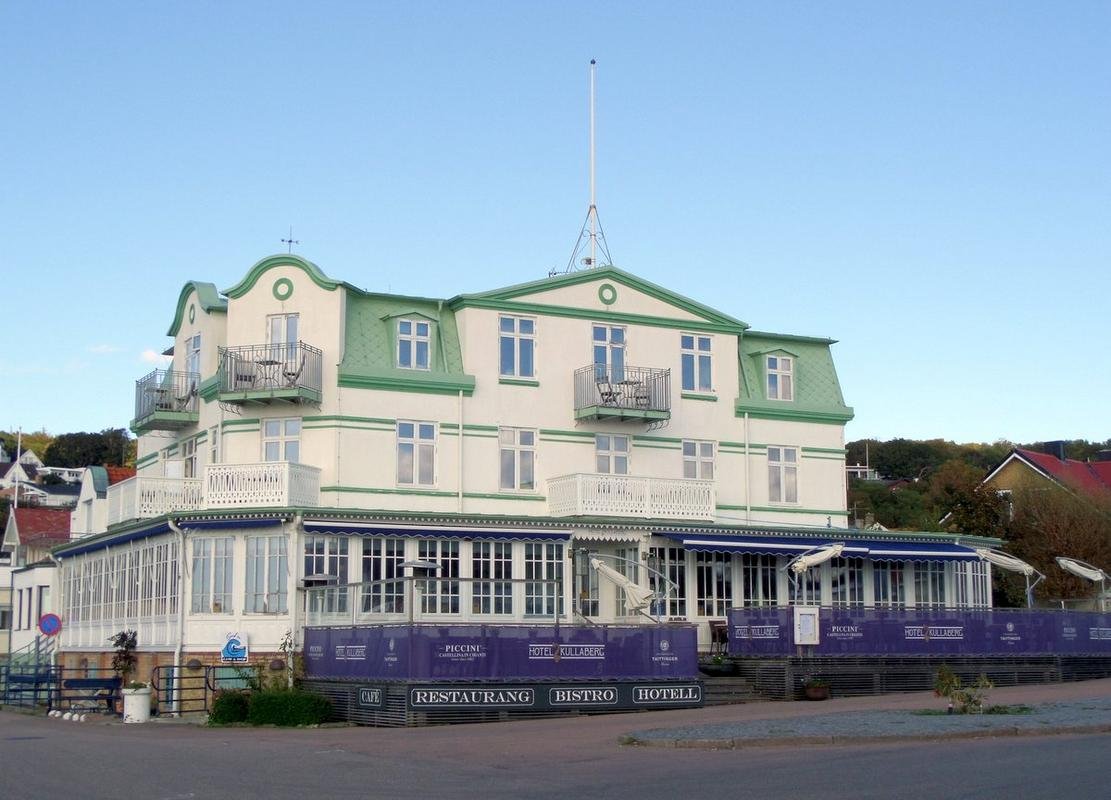 The Hotel Kullaberg offers lodging, restaurant and bar
Hem's Room
As an aspiring writer, I was very pleased to open the door of the Ernest Hemingway Room, #21, upstairs. I had once explained to my students of fiction, that I understood that they did not like Hemingway - We studied him not for how he reads today, but for how he changed fiction forever in his day.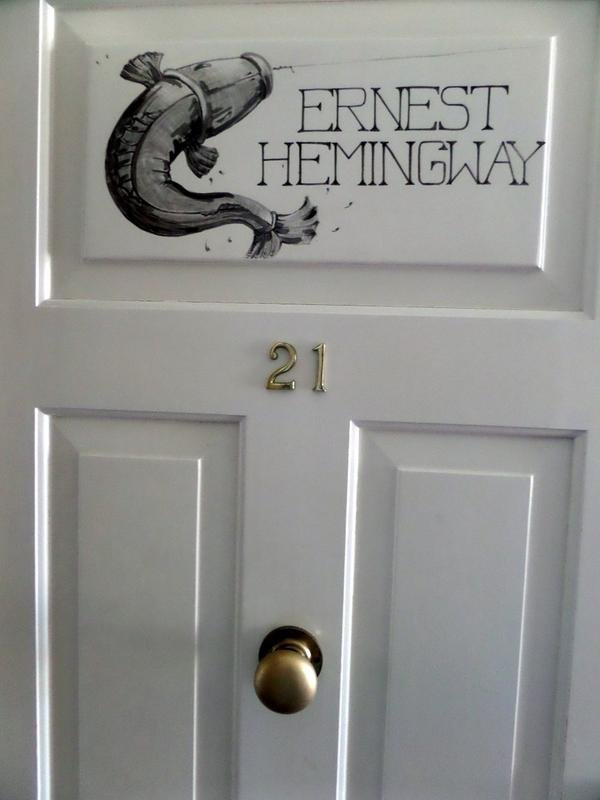 Papa's door on the second floor
I was even happier to realize that my room had a harbor/sea view from the bedroom. See the first photo of this post for that very view. The hoteliers were clever. Beyond the red, white, and blue bedspread and seagoing paintings, the room was appointed with Hemingway novels in both English and Swedish.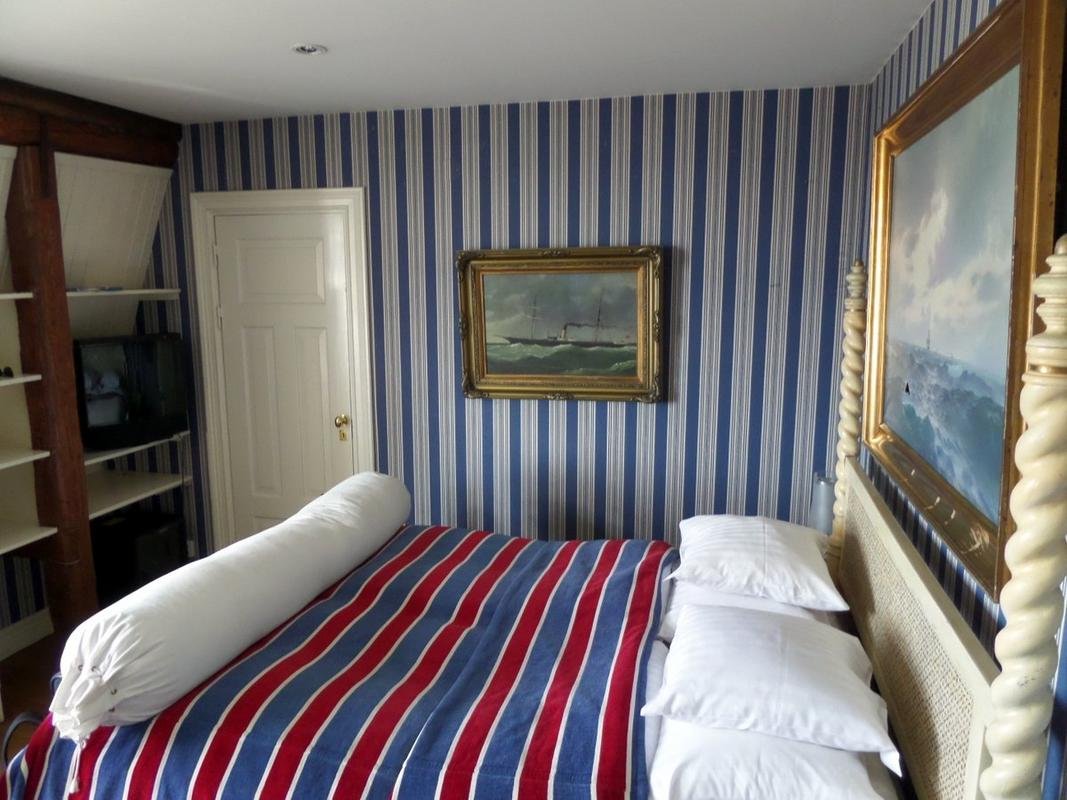 The Ernest Hemingway Room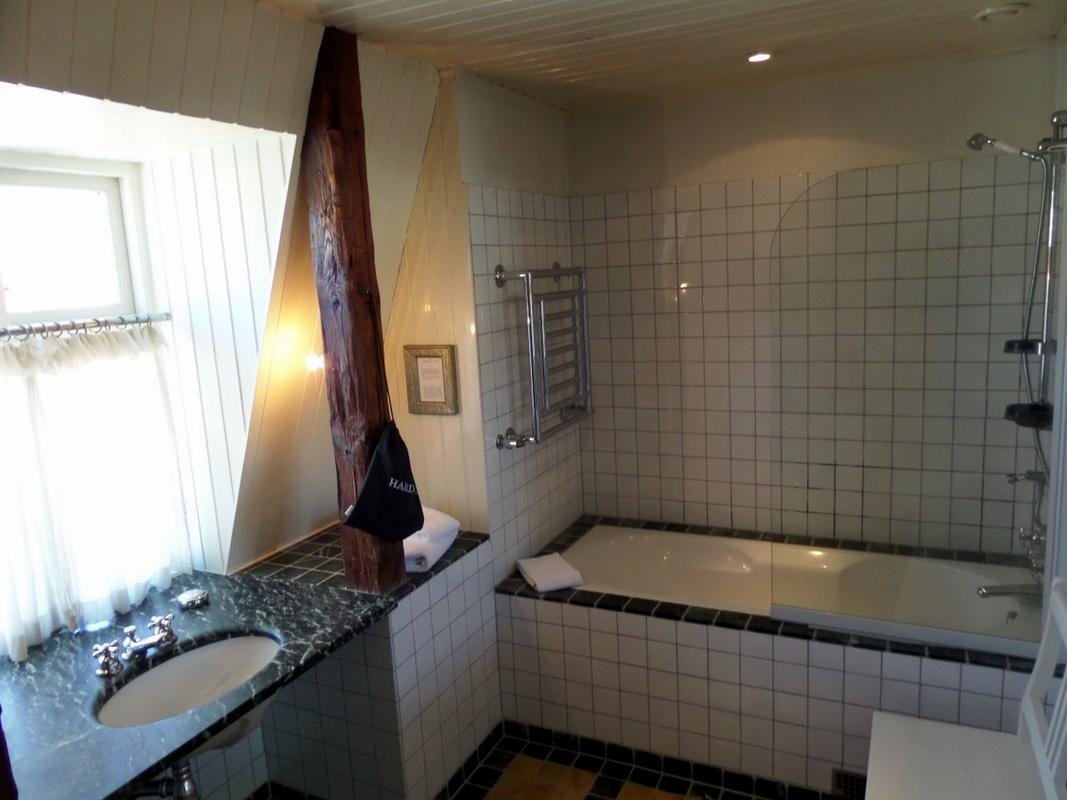 The Ernest Hemingway Bathroom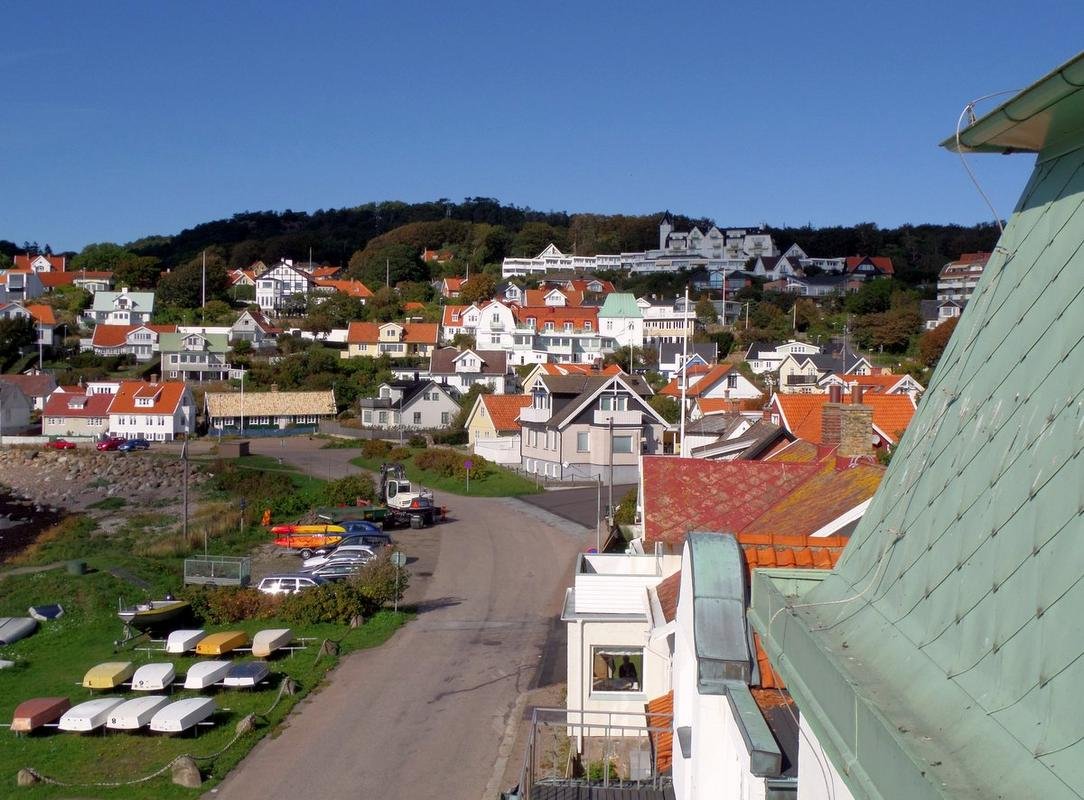 The view from the Ernest Hemingway Bathroom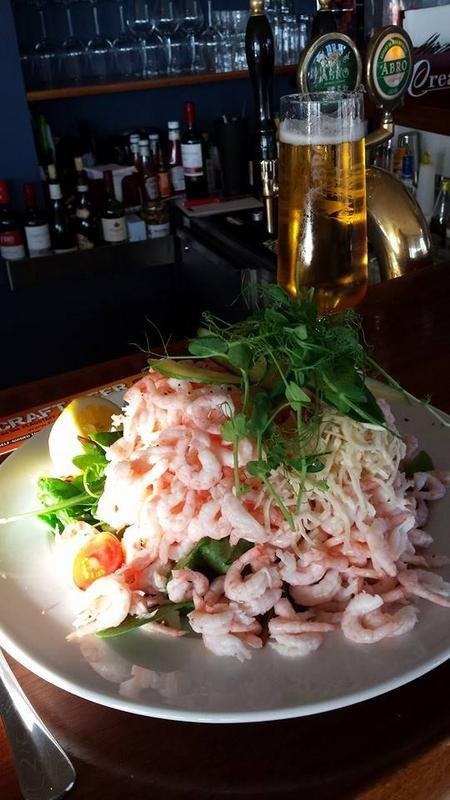 The biggest shrimp sandwich in Southern Sweden
---
Did you see my other Scandinavian travel posts?
Sweden
Norway & Svalbard
All of the content is original and the photos were taken by me.
I was traveling light. These images were taken with a small Samsung point-and-shoot camera or smartphone!
Thank you!
Nick