Floating Maritime Museum in Gothenburg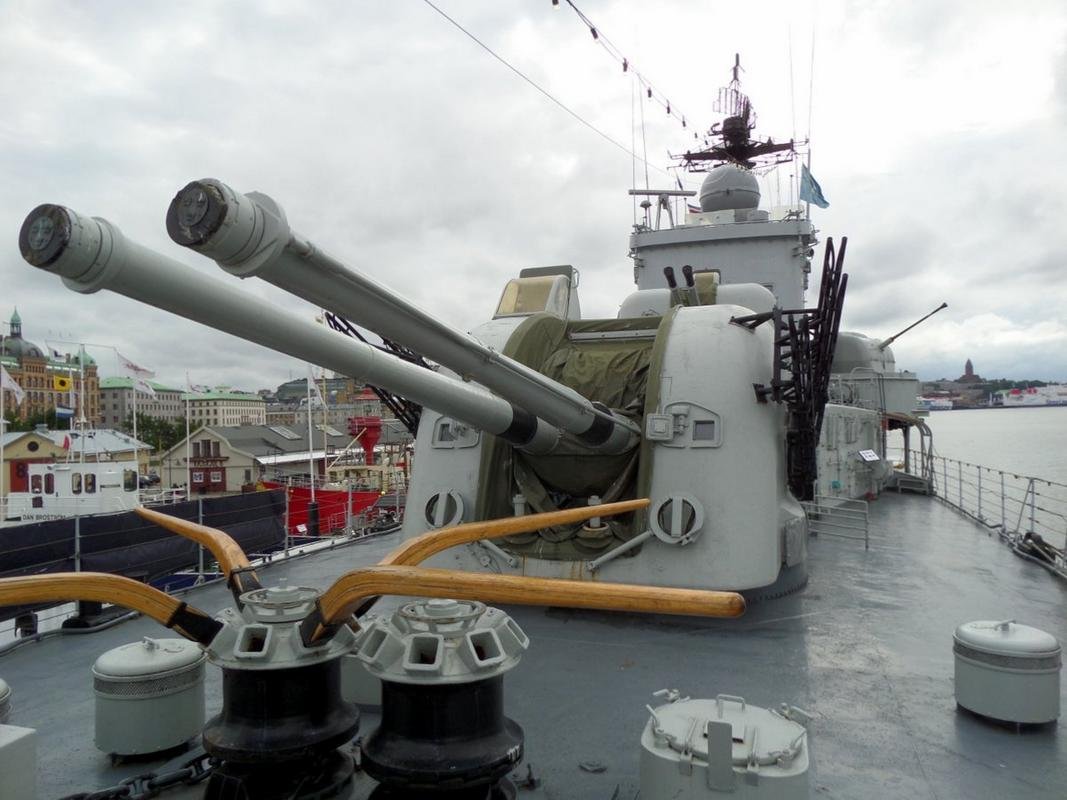 The destroyer Småland is the largest vessel you can visit in the museum. Two Bofors 120mm guns are foremost. Below the guns are emergency wooden capstan handles in case the anchors have to be weighed manually.
Aboard Historic Vessels Afloat on the Göta River
Ahoy! Here's one for you aficionados of all things nautical! I know I get a kick out of old vessels, both warships and watercraft of any kind. Join me aboard the diverse collection of ships, boats and onshore exhibits of the Maritiman. A retired Swedish Navy destroyer and a submarine are moored here, as well as a lightship, a tug, a ferry, a cargo ship, and a minelayer. Hidden in one of these photos is the monitor Sölve, built in the 1870s. (Think of the Monitor and the Merrimack of U.S. Civil War fame). See if you can find it. A hint: it's low, flat, and gray. Instead of a turret, it now has two companionways on deck.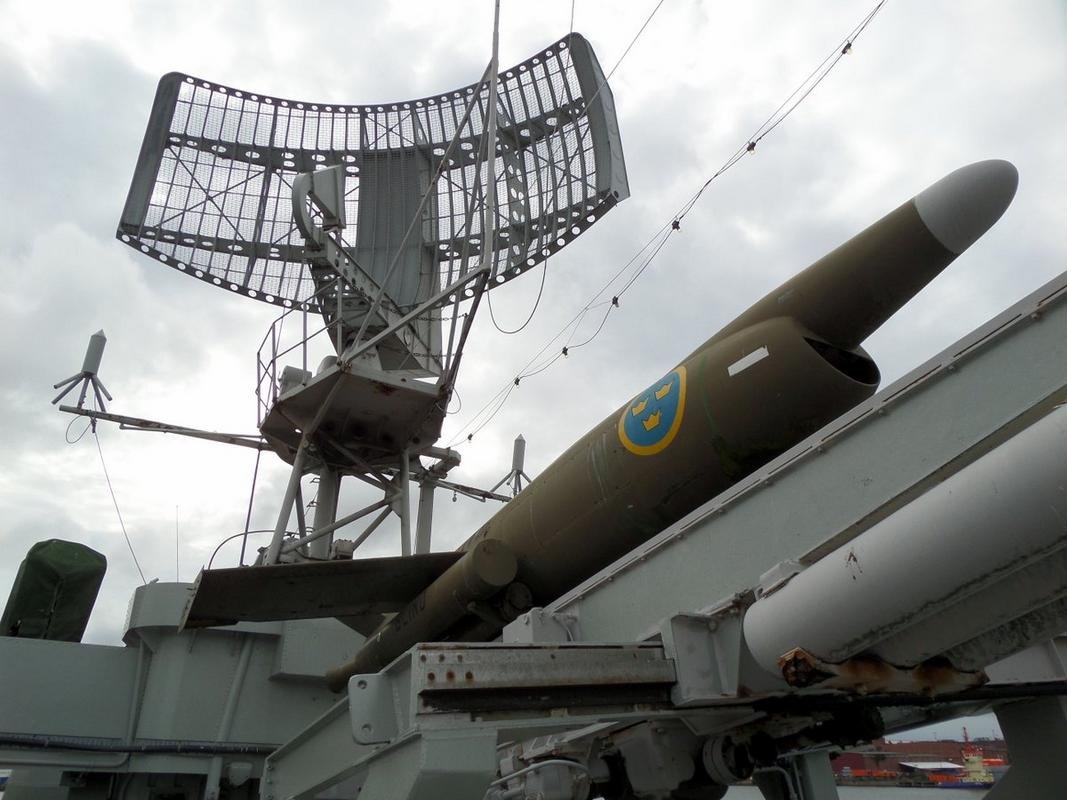 The Småland was equipped for anti-surface and anti-submarine warfare. This Saab Robot 08 anti-ship missile from the 60s took off with rockets and was then powered by a turbojet at 559 mph (900 kmh).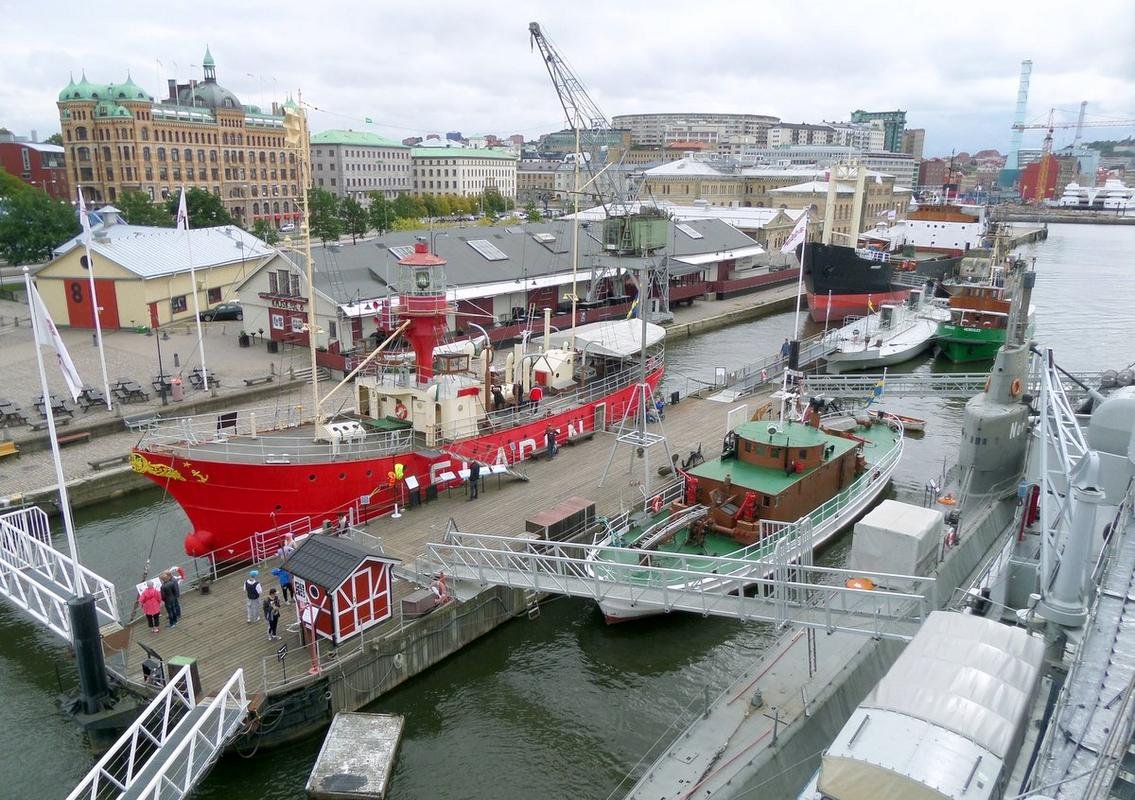 The red Lightship Fladen was built in 1915 and served as a navigational aid in the Baltic and other locations. The 1960s vintage Submarine Nordkaparen is just visible at lower right.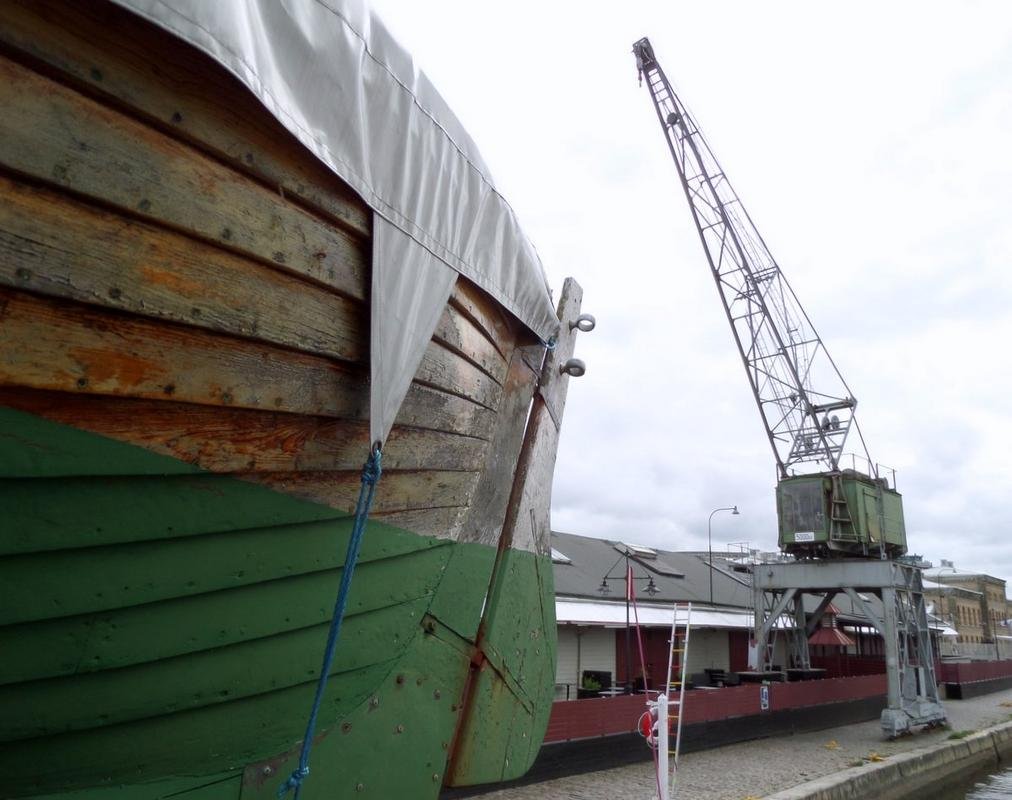 An old wooden boat showing lapstrake construction like that used on Viking ships. Also, an ancient crane.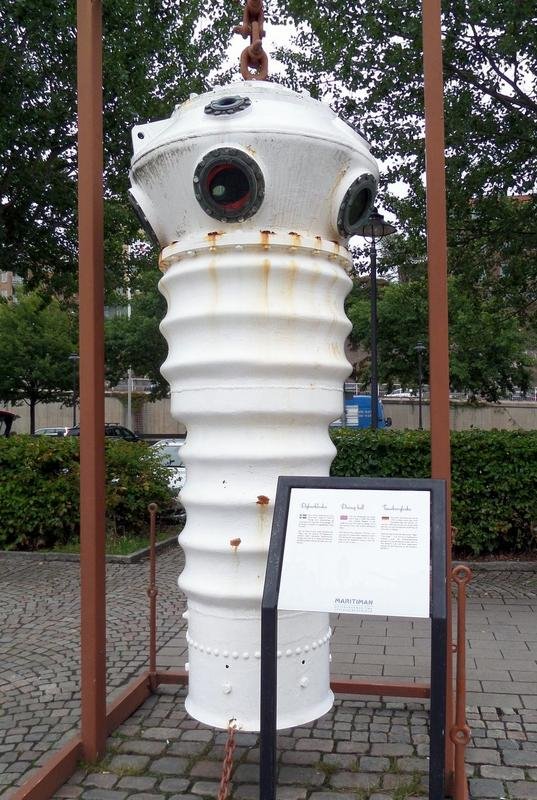 A one-person diving bell. Only the slender and the brave need apply.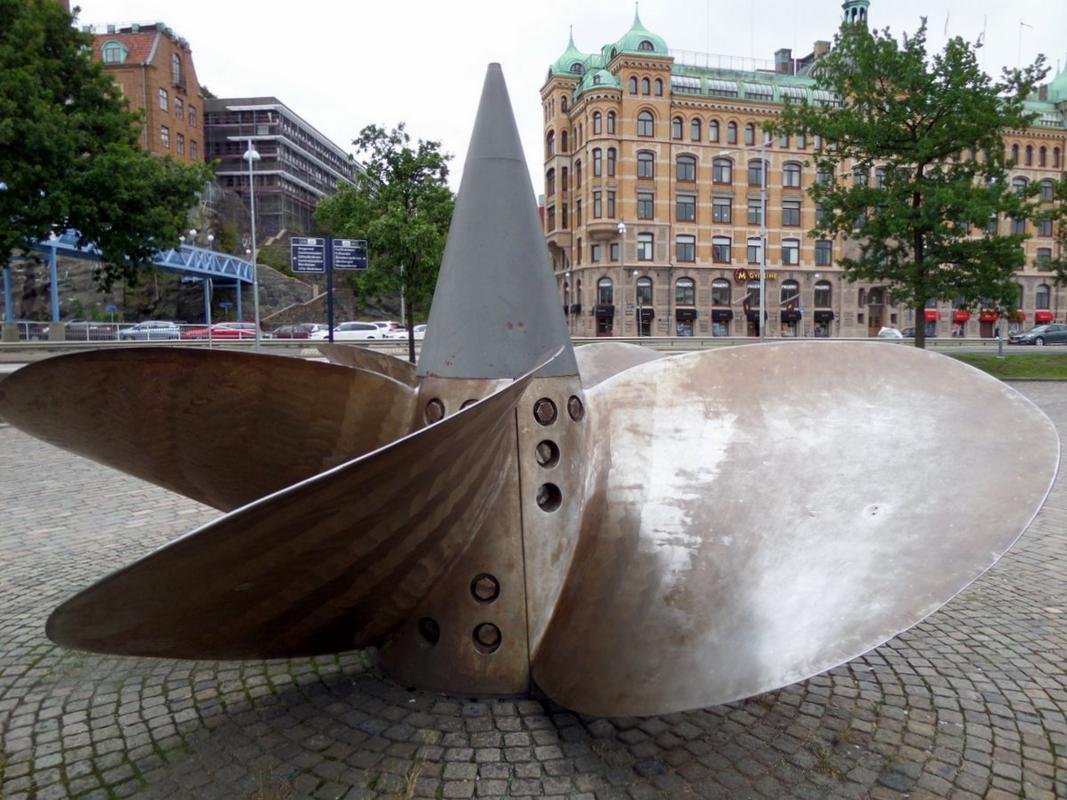 A giant screw or propeller displayed amid immaculate stonework.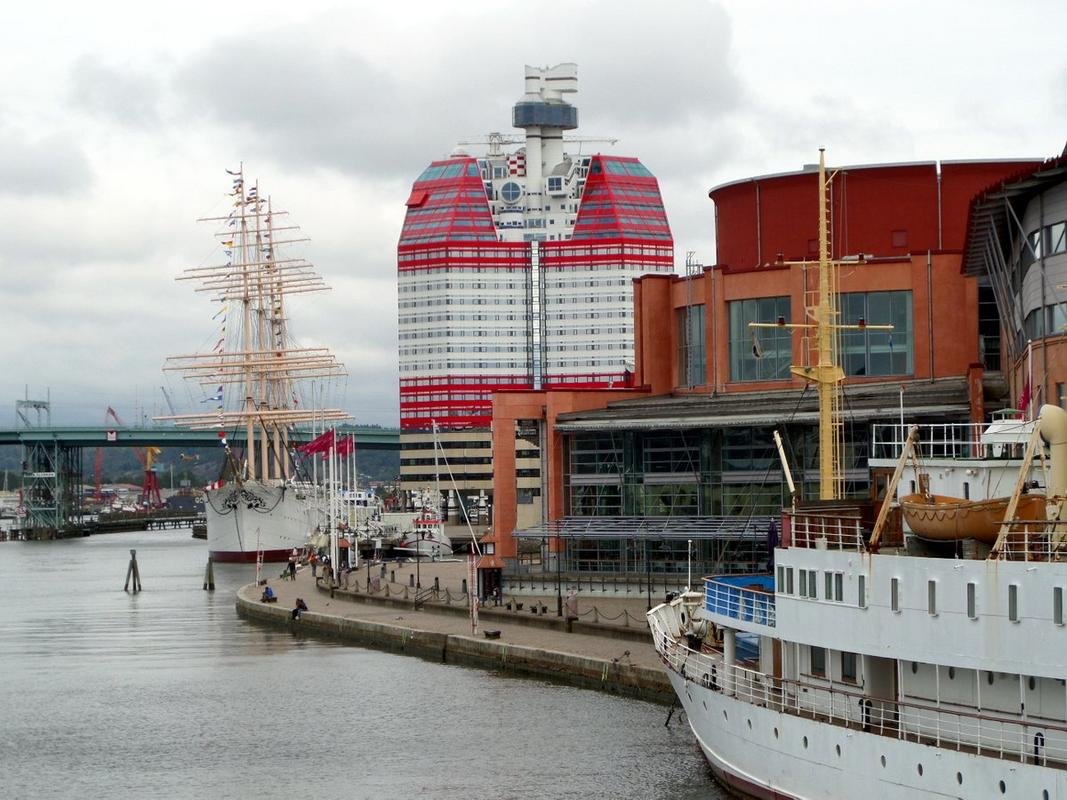 The view up the river bank from the museum. The steel-hulled tall ship, Barken Viking, last sailed in 1950 and now serves as a hotel. The red and white postmodern skyscraper, Skanskaskrapan, designed by Ralph Erskine, is known to locals as the läppstiftet or lipstick.
Answer: The monitor Sölve is in the third photo from the top at upper right next to the green-hulled boat. It doesn't look like much now but it was once armed with 240-millimeter gun as well as other armament.