A Fountain and Many Buildings in Oslo
Architecture in the Norwegian Capital
My last photos from Oslo are a collection of buildings, structures, plus a fountain thrown in for good measure. Norwegian architecture is also featured in many of my other posts.
It is natural to photograph the pretty and the interesting, while leaving the mundane and banal unrecorded. I enjoyed my time in Norway and really enjoyed the Norwegians I met. These images include what struck me about Oslo, a city that I did not find extremely attractive overall. That said, Oslo is an amazingly fun and interesting place with so much to offer, I would recommend a visit to anyone interested in art, the sea, exploration, Vikings, or the simple joy of hanging out with friendly Norwegians.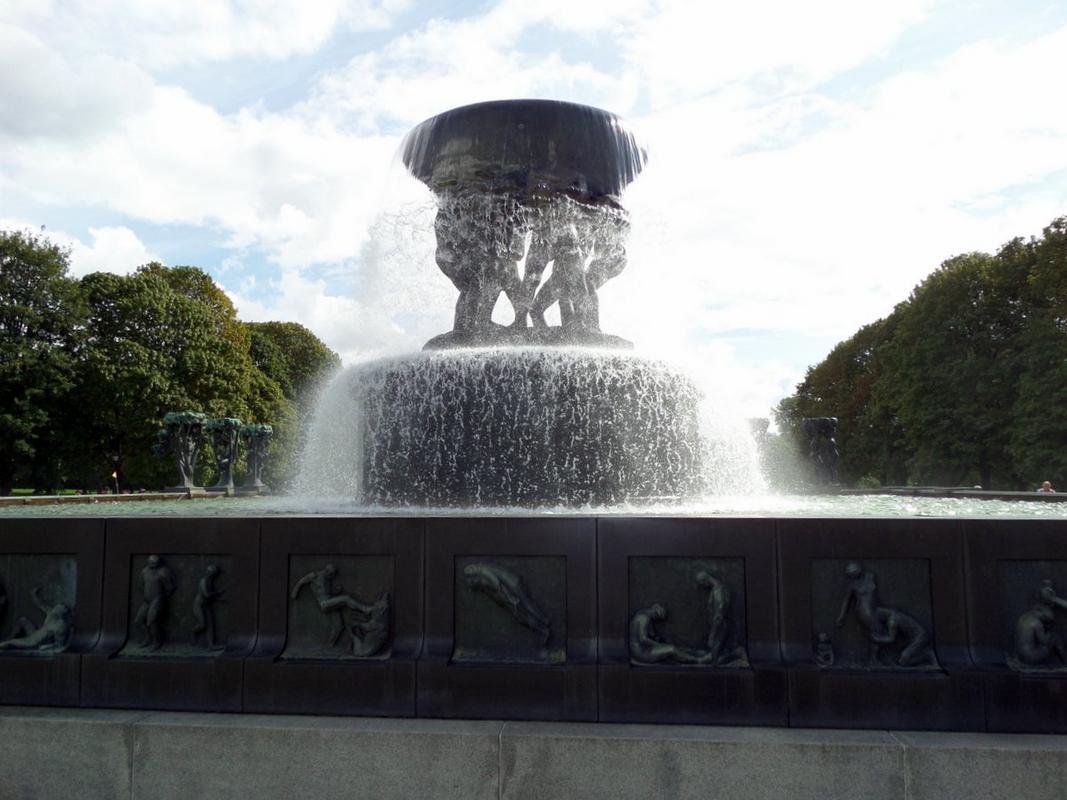 The central fountain in Vigeland Park. Check out the tiles along the base that each tell a story.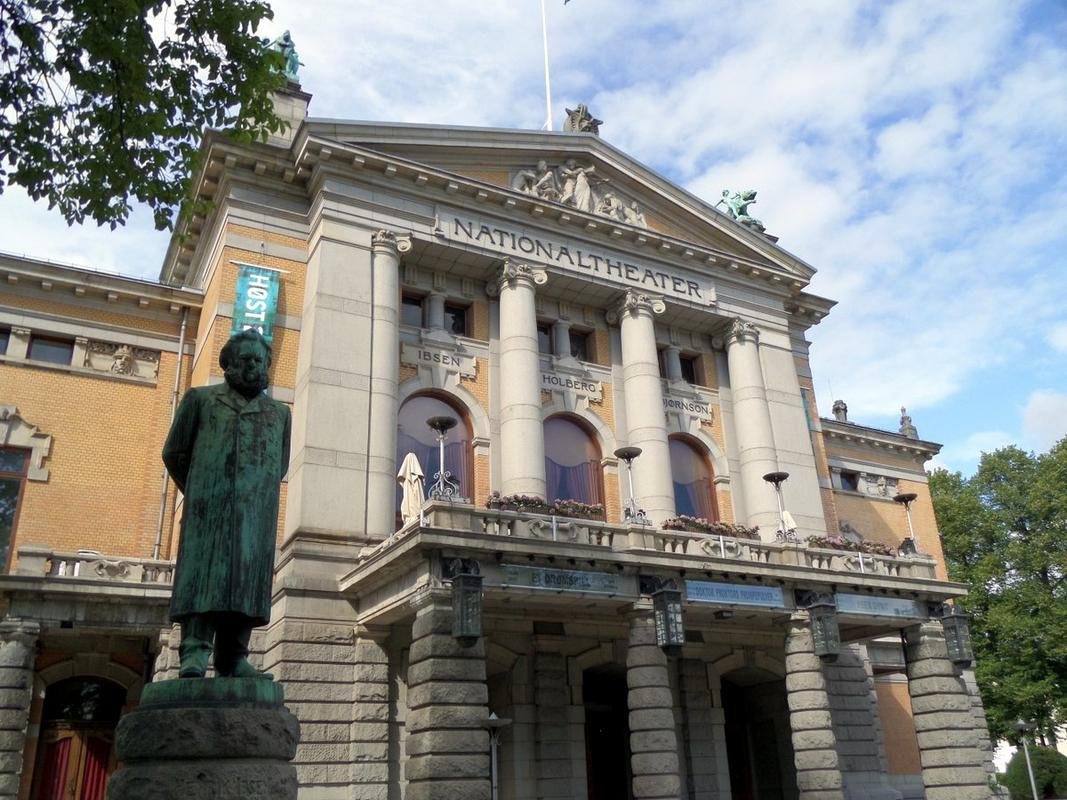 Nationaltheatret - The National Theatre, a center for the dramatic arts, features many architectural styles and has a Greco-Roman facade.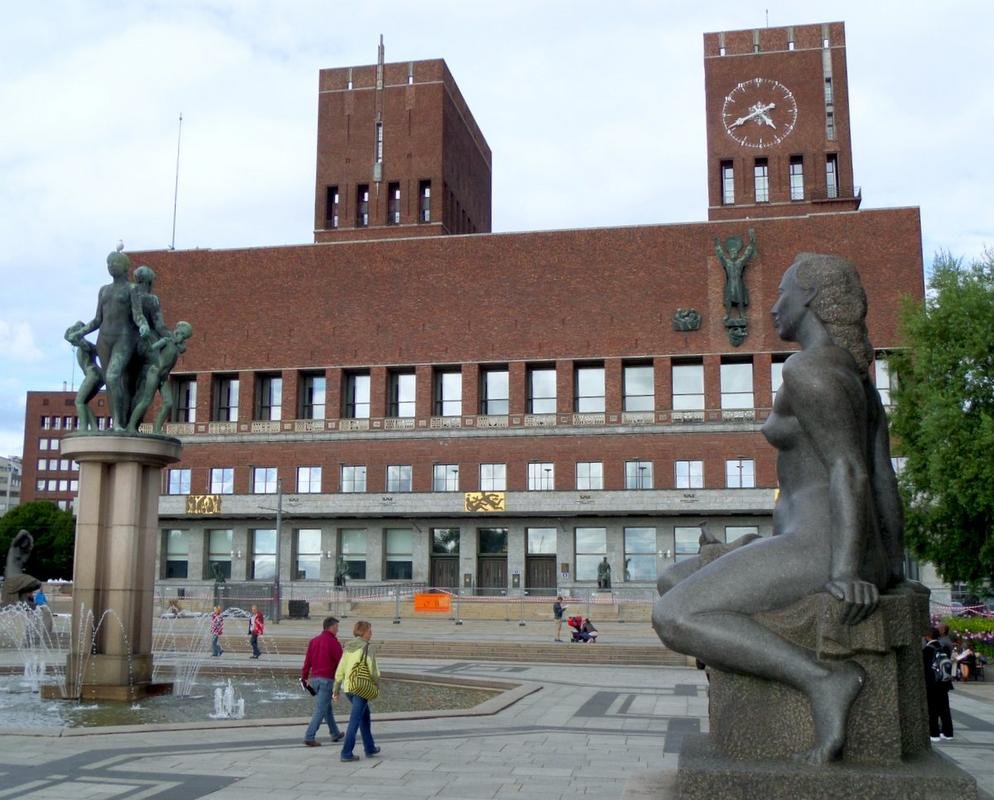 The Oslo City Hall (Oslo rådhus) building is one of the least attractive structures in the Norwegian capital but it is surround by, and contains, a great deal of lovely art.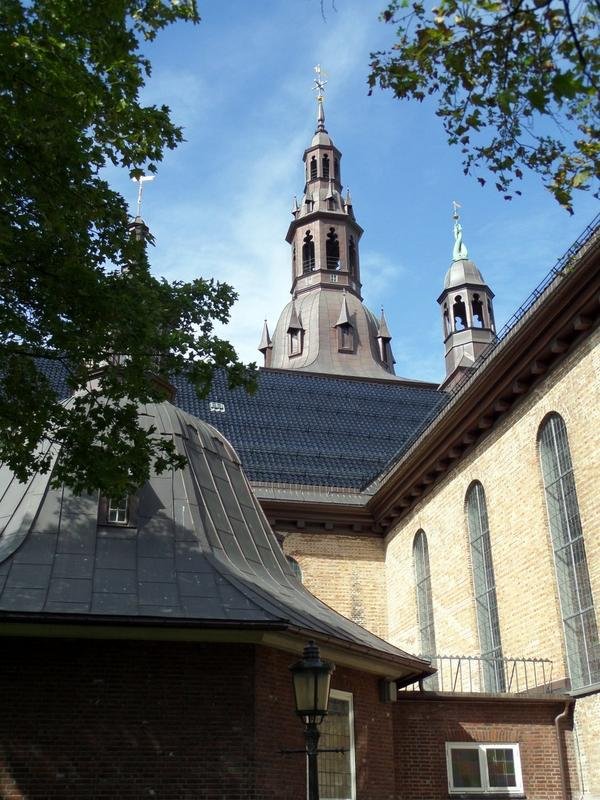 A different angle on the Oslo Cathedral (Oslo domkirke), which captures the best bits and leaves out the blocky tower base.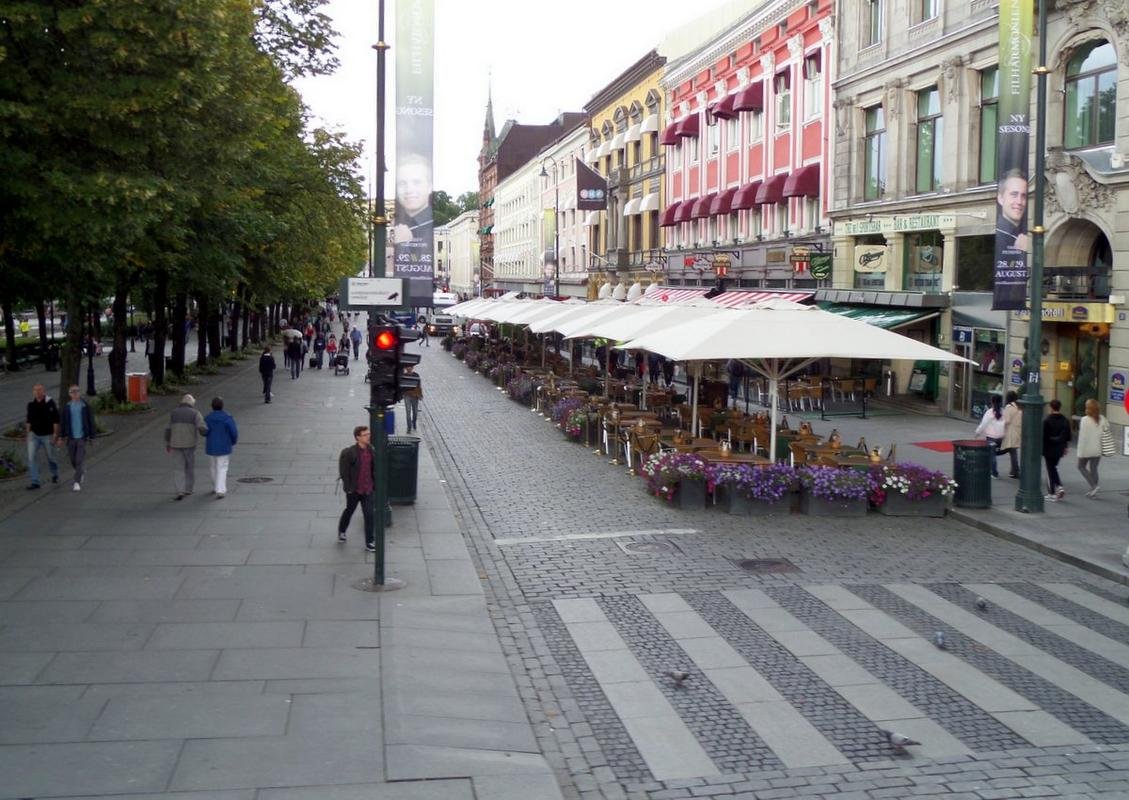 A typical commercial street with orderly cafe umbrellas opposite a park.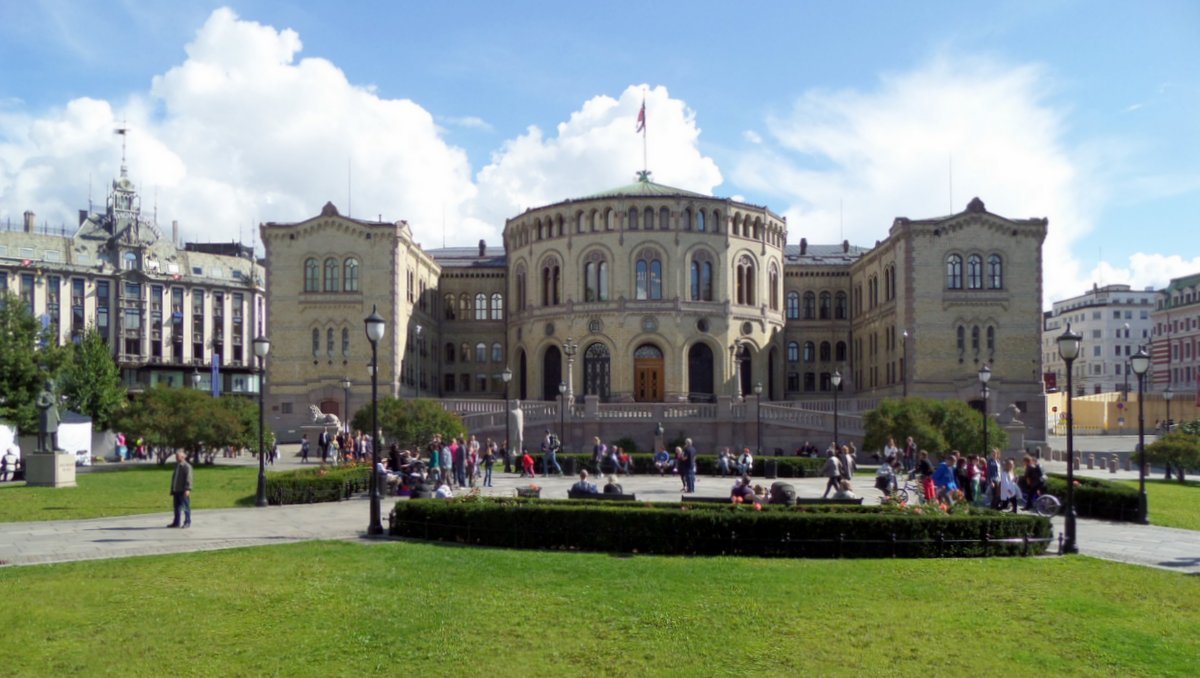 This unique building houses the Storting (Stortinget), the Norwegian parliament. Although built to house two chambers, the Norwegian government became fully unicameral in 2009.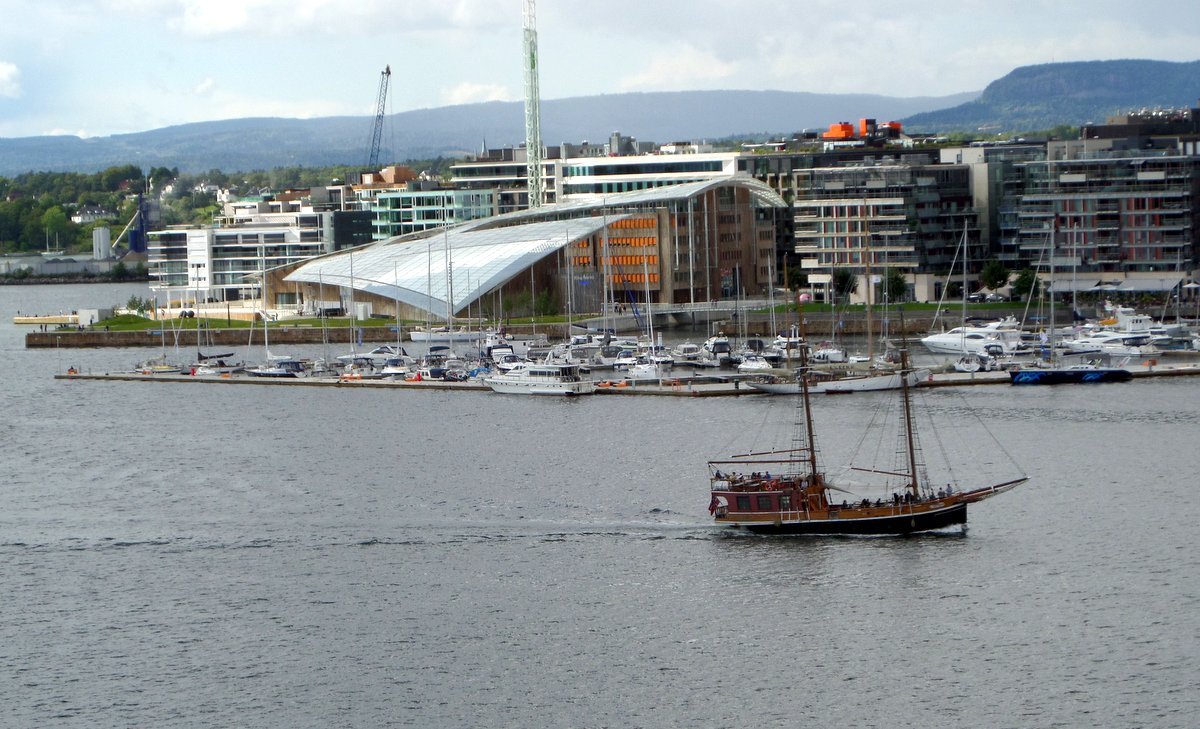 The roof of the Astrup Fearnley Museum of Modern Art takes on many aspects from many angles. It is modern, alluring, and striking.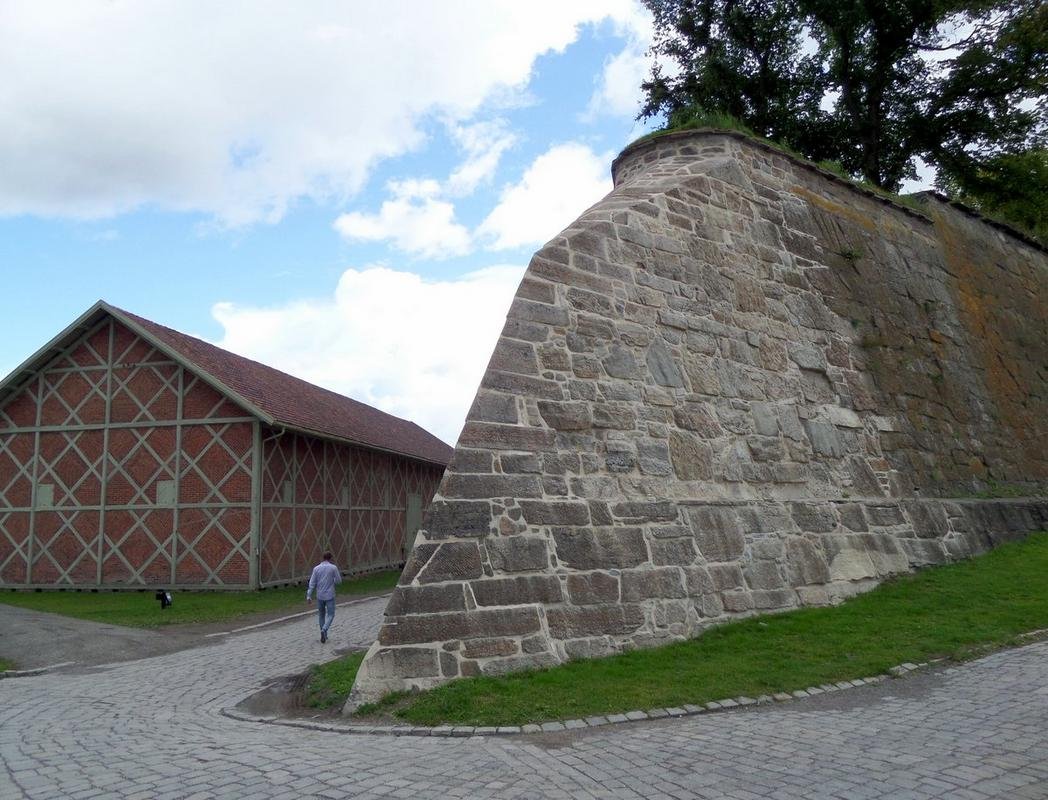 The razor edge of this castle wall is beautiful and mysterious. Is it more decorative than defensive? It is probably in the Akershus Fortress.
I only visited Oslo and Svalbard. I look forward to returning to Norway and seeing much more of the country.