You can evaluate this death?
Can you estimate this death?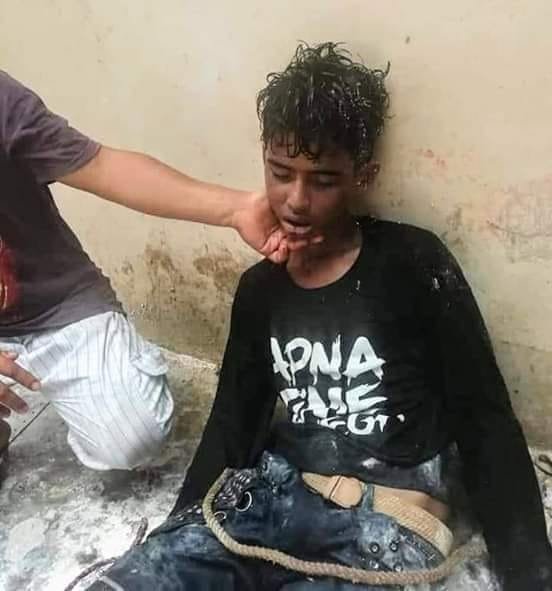 Twenty-five people will flush you with sticks, kicks, flies, poles, and sticks. You never get a chance to say something in a clear voice, no one will listen to you. Listen to the sounds of broken bones in your own hands, such a tragic death for even a fifteen-year-old child.
I've been waiting for someone else to post something viral, a channel to shout at the news; photos and videos have already broken my account for four months, but six hours have passed. There is silence. A 15-year-old boy was stabbed to death in Bahadurabad, Karachi. How much will be stolen for ten thousand, twenty thousand? But the tyrants tied him with ropes and hit him so much that he died.
They say that there was an angry mob that killed and I say that this nation is a raging mob whose entire emphasis is on the poor and helpless. This lackey people lick the swords of the powerful, raise billions of rupees of corruption on their shoulders, wear gold crowns and re-vote and get their head back but if someone is caught stealing a poor one, he can be beaten. Remove the fillers. In Pakistan, billions of rupees do not live in jail without AC, they do not eat anything except chicken, mutton, and beef.
This angry mob cannot do anything about Nawaz Sharif, Zardari, Gilani, Raja and Abbasi. Yes, if someone is caught stealing a shoe from the mosque, they will kill it and remove it.