Coinanalyst: Understanding Cryptocurrencies!
Hello dear readers and members of NEXUS GLOBAL,
With NEXUS GLOBAL, we have positioned ourselves in a market that will bring about fundamental changes over the next few years, while at the same time offering huge opportunities for investors and investors.
Of course it is a huge advantage to have a good research and a close observation of the market?!
This not only protects against bad investments or scams but also gives investors the opportunity and the opportunity to invest in a technology that has set itself the task of discovering exactly these sources of error in this market and creating more transparency in the market and providing information.
This will also start the presentation of the project Coin Analyst:
Coin Analyst is a spin off of Cogia GmbH, which supports companies in the field of customer satisfaction and support. Cogia scours or "crawls" social media and online content and analyzes the sentiment, for ecample the satisfaction of the customers and the general mood. The analysis is done according to certain parameters, such as text length and also evaluates individual words and adjectives that were used. This technology has already been used by customers such as BMW, Continental or the state of Saarland.
This technology is now the foundation of the Coin Analyst project, which aims to create an interface for traders to provide them with an information advantage and support for making decisions.
The following functions should be included:
Sentiment analysis: The Cogia algorithm has been rebuilt and adapted to the blockchain scene. This searches now posts on all social media channels and general content on the Web on the general market sentiment and specific to the individual coins. This sentiment is expressed in a number of posts and the resulting overwhelming sentiment, which is then charted together with price evolution over time.
Scam and Fake News Detector: Through the constant analysis of wording and texts you can also filter out how often scam associations with certain projects or fake news appear on the web. If these exceed a certain degree you get a hint.
Influencer Identification: At the same time, it also shows which users post when, how many and if their posts are predominantly positive or negative. As a result, influencers can be identified and, if necessary, they can be followed up to obtain information more quickly. It is planned that these features can also be personalized by the user over time.
The product will come in different stages for a monthly fee, payable in its own token, on the market and is currently in the beta testing phase. If you would like access to the beta, you can register as a member of Nexus Global and acquire the qualification for this by purchasing a Cois package. Also note that the UI is still going to change significantly, adding essential features.
Due to CoinAnalyst's already very long market experience and excellent reputation, we are very proud to have such a partner on board to build a long-term and strategic partnership.
---
---
Here you can find our introduction article about NexusGlobal: Introducing Nexus Global: Suitable Mining for everyone!

--> Here you can sign-up as a member of Nexus Global.
---
---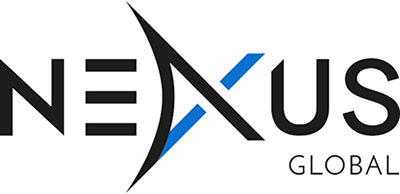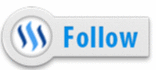 ---
---
This article was published by @future24 on behalf of Michael Thomale @michael.thomale.