MetalPay First Impressions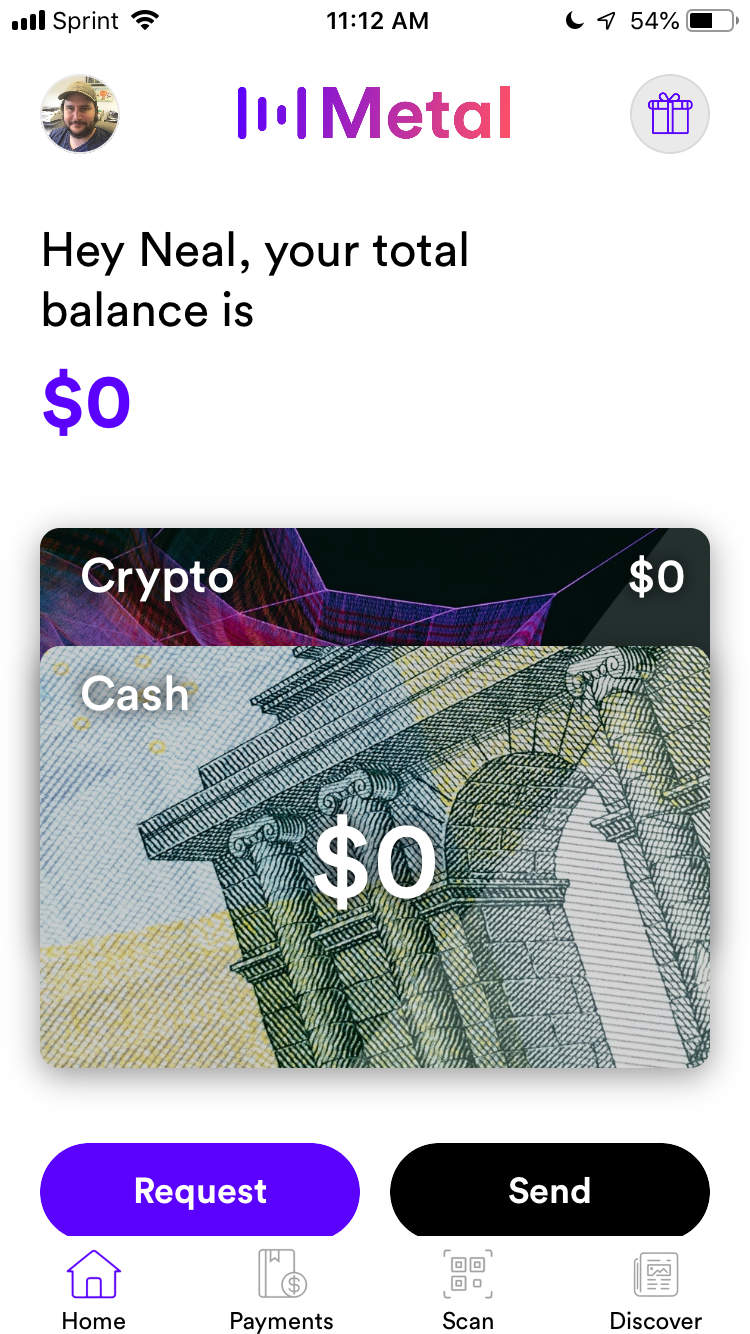 So @steemitblog had a nice announcement this morning that MetalPay now has STEEM listed as part of their cryptocurrencies available for buying and sending.
Here is the announcement from @metalpay: https://steempeak.com/crypto/@metalpay/attention-steemians-steem-added-to-metal-pay
So I downloaded the app from the iOS app store, installed it, and went through the set up.
It's a full KYC deal. I took a picture of my ID, entered my personal details including SSN and birthdate, and the app verified my info in about 10 seconds. It's definitely the easiest KYC process I've ever experienced, so kudos on that. I know a lot of people have issues with KYC, but that's the reality of a fiat interface.
Once done, I started poking around the app.
You can transfer fiat from your bank to your Metal wallet and back out. You can buy and sell a bunch of cryptos inside the wallet. And you can send fiat or crypto to other people.
As far as I can tell, what you can't do is send your crypto to an outside wallet. So it's not an on-ramp for fiat. I hope this is a function that will become available - the sooner the better.
For me, I use Venmo, a big competitor, for my cleaning person and my daughter's swim instructor. I'd get a lot more use out of the app as an on-ramp. Obviously different people have different use cases.
If you're interested, use my referral code 3OGqANUS9X and we both get 6 USD.
That's right, ANUS!
---
You are the revolution