A Celebration of Abundance: Meditation Curation January 14th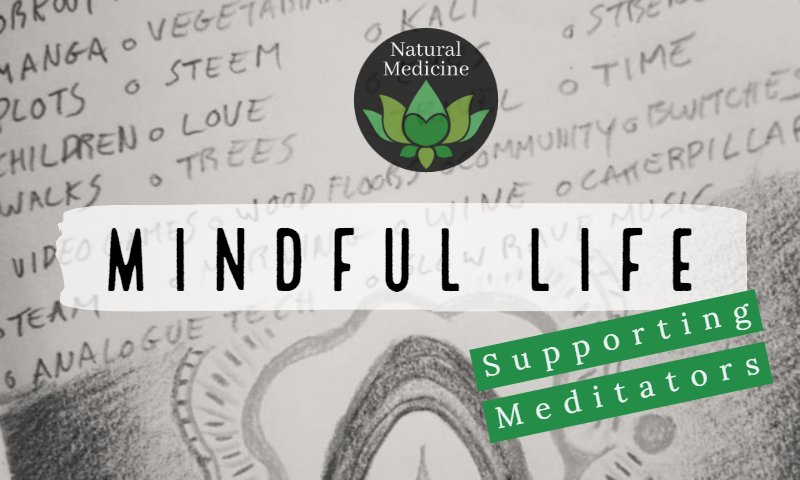 This week there's a great turn out of abundancers (the role we give to people meditating for this challenge) in our Discord for the Deepak Chopra abundance challenge. Some are even joining in for the second time! It's not too late to join the January challenge, and we may yet do one in February too! Thanks to @plantstoplanks for hosting.
@bewithbreath is hosting twice weekly meditations in our Mindful Life Discord server - join in for midweek or weekend peace. It's a lovely reminder to focus on breath.
Reading through this week's posts on Steem, it seems that a major theme is absolutely focussing on abundance in our lives - and material possessions definitely don't qualify! Gratitude and focussing on abundance in nature is something we can practice every day for a more peaceful and happy life.
We're thrilled to introduce new delegator @edouard to our community. Thanks so much for your contributions of abundance, and we look forward to supporting you! I adore your image of things you are grateful for, and I hope your Mum enjoys the challenge too! Please follow and support @edouard here.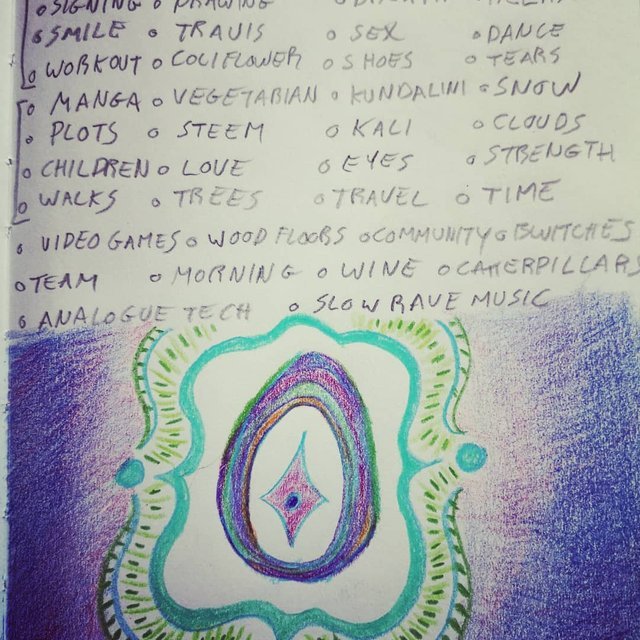 @raj808 is joining in for the second time, as is @riverflows and @plantstoplanks. The first meditation simply asks us to 'behold all the abundance that surrounds' us. @raj808 contemplates:
I love this as it is the exact way that I naturally center myself when I'm taking on too much of the world's heaviness. This is the way I find peace in my environment - by focusing on the things of constancy like the clouds, the sway of trees outside my window and the sound of the river lapping at the shore. These aspects of nature never feel a lack of abundance!
@madushanka also reflected along similiar lines:
Meditation can provide satisfaction. But in order to do so, we must first cultivate a satisfying and grateful inner attitude about what we have. There is no avoiding the pleasures that make everybody's dissatisfaction with life. When we think about these, they will enlarge and fill our hearts. On the other hand, if we focus our attention on all the good and satisfying things in our lives, that contentment will fill our hearts. It really is a very simple concept.
I also loved @wcy's book note summary, including a reflection on possessions:
Remember that when we pass into the afterlife, we are unable to bring anything that we purchased, created or acquired in our lives. And also ask yourself, do you own the things that you own? Or do they own you? How often have we turned around to grab our smartphones after not finding it in our pockets? How often have we gotten mad at someone for accidentally spilling something onto our shirt or pants even though it could easily be cleaned off?
What are you reflecting on in your mindful life this week?

Did you know you can earn LOTUS rewards for post about mindfulness and spirituality by using the tag #naturalmedicine alongside #mindfullife, #mindfulmonday and other relevant tags? For more information, check out the following posts:
Posts tagged with #naturalmedicine will appear on our front end, www.naturalmedicine.io. Each week we're burning 100 LOTUS for each curation we post as a way to support the LOTUS economy.

Mindful Life is a space within Natural Medicine whose aims are to unite meditators across the Steem blockchain so that we can share and strengthen our own practices. We aim to provide a space to discuss the philosophy, science and practical application of such practices in our lives, to inspire and motivate each other, and to provide support if we might be struggling, connecting with like minded people who might offer solutions.





Earn Instantly For Writing Good Natural Health Content
If you would like to earn LOTUS and STEEM rewards for sharing your natural health content on www.naturalmedicine.io, you can sign up for an free FREE account by emailing [email protected] Read more about us on our Welcome Page. We support writers sharing about herbalism, TCM, yoga, meditation, vegan and other healthy diets, as well as earth centred practices such as foraging, permaculture and biodynamics.

We need YOU! Please consider delegating STEEM to help keep this collective going. The minimum entry for membership is 20SP (free for members under 150SP), and helps give YOU upvotes, contests, meditation sessions, an awesome discord support group, and so much more!
---
If you'd like to learn more about www.naturalmedicine.io, LOTUS and other particulars, please read our WELCOME page.
---